ULTIMATE TOKYO TRAVEL GUIDE
Tokyo is a busy capital, a financial center and the seat of governance. A number of international flights land at Tokyo's Narita Airport. So if you are searching for a flight to Japan, you will most likely land in Tokyo first before you connect domestically.
Tokyo has a dense population, with about 14 million inhabitants.  Many young Japanese professionals dream of coming to Tokyo to pursue a steady career. But this dream is causing overpopulation and depletion of resources in the city.  The Japanese national government is actually conducting initiatives to decentralize Tokyo and encourage private companies to move their operations elsewhere to boost the economy throughout the country.
Why Visit Tokyo
Tokyo is a megacity – modern and full of energy.  But it is also home to temples, castles and historical sites. This huge metropolis sprawls and it is divided into 23 wards. Tokyo has a number of notable neighborhoods, which have their own distinct character that appeals to different types of travelers.
Head out to the Tokyo Fish Market, and you will be exposed to the hard-working nature of the Japanese. Make your way to Anime district of Akihabara, and you will meet quirky personalities (read more on the sites to see in Tokyo).
Tokyo is a fashionable city and people are especially well-dressed. There is a sense of calm and purpose in the demeanor of the locals. I find them to be generally reserved, but also very polite and helpful.
Tokyo is clean and organized. It is easy to navigate, making it quite convenient and likable.  This city has incredible energy and is especially quirky in some areas.  
Best Time to Visit Tokyo
Tokyo has four seasons just like North America.  Many people find the cherry blossom months to be the most picturesque. If you want to experience the blossoms, then come during the months of April to July. However, take note that these are also the months where most tourists come. So this period is typically busy and crowded.  Consider booking your flight tickets and your hotels well in advance if you want to visit during the peak times.
Tokyo is a type of place that you can visit any time of the year, provided you're not sensitive to changes in temperature and you are properly dressed for the season.
Visiting Tokyo in Winter
Tokyo has four seasons just like North America.  Many people find the cherry blossom months to be the most picturesque. If you want to experience the blossoms, then come during the months of April to July. However, take note that these are also the months where most tourists come. So this period is typically busy and crowded.  Consider booking your flight tickets and your hotels well in advance if you want to visit during the peak times.
Tokyo is a type of place that you can visit any time of the year, provided you're not sensitive to changes in temperature and you are properly dressed for the season.
Getting Around Tokyo
Tokyo sightseeing is not only fun, but it is also convenient. Why? Public transport is superb in the city. Of course, taxis are everywhere, but if you don't want to spend a lot on transport, take my advice and use the train as much you need to.
Getting around Tokyo is easy! All the major districts and sites are served by an efficient train network, even Tokyo Disneyland!  On our part, we decided to get the JR Pass, which not only allowed us to move from one city to another in Japan but it also gave us access to all JR city lines and buses. In terms of language, all train stations have English signs.
What To See in Tokyo

Tsukiji Fish Market
Also called 'Tokyo Fish Market', Tsukiji is one of the must-sees in Tokyo. Why? It is considered to be one of the biggest seafood markets in the world. The scene you will see here is nothing short of fascinating.  The next thing I am going to tell you is important. Tsukiji Fish Market has two sections. The first section is the Outer Market, which is a street that is peppered with stalls and open-air mini-restaurants. This part is busy and has crazy energy. Expect a big crowd including locals. If you are a foodie, this is a great place to try out fresh sushi and sashimi, which Japan cuisine is famous for.  These seafood delights will not cost as nearly as much as the ones that are sold in restaurants.  The row of sushi restaurants in the Outer Market is called Uogashi-yokocho.
The second part, which comprises the interior section is the wholesale market. This is where fishermen deposit their catch, have it packaged in huge boxes to be shipped to restaurants and retailers all over the city and beyond.
The Wholesale Market is no doubt the most fascinating section because of just how busy and chaotic the place is. If you are keen to visit this area, there are a few things you have to remember:
This is a functional wholesale market, and they mean business! There are many (and I mean many) forklifts running around delivering packages to who knows where.

They don't appreciate tourists getting in the way because although it is a massive market, the space to move around is tight.

The floor is slippery so wear comfortable walking shoes without heels.

It is not a place for big groups walking around.

The wholesale market section is also the place where they have tuna auctions.  The Bluefin tuna is the main fish being auctioned. The bidding starts at 5 am.
Tsukiji Fish Market is closed every Sunday, most Wednesdays and during public holidays. The Wholesale Area is only open to the public after 9 am. Generally, tourists are not allowed to visit after that.  However, I have read that they allow around 150 visitors to watch the tuna auction. If you want a spot, you need to be at the Fish Information Center, located in the Kachidoki-mon section. You need to register there as early as 4:00 am as the auction starts at around 5:25 am. Don't underestimate the popularity of this market. I heard the queue for registration can be long especially on Saturday morning when more tourists are out.
How to Get to Tsukiji Fish Market
Step 1. Go to a train station and take the Oedo Line
Step 2.  Get off at Tsukijishiijo Station, and exit at A1 or A2
Step 3. Just follow the crowd and you will soon reach the Outer Market area.

The Imperial Palace

The Imperial Palace is an important landmark that marks the heart of the city center. This is the residence of the Japanese emperor. The Tokugawa shogunate's castle was the first one to occupy the palace grounds. But all that remains of this castle are its walls and the moat. A second castle was built around 1968. Although it was built during the 20th century, it still follows traditional Japanese architecture.  The Palace is closed to the public, except for two days – the 2nd of January and the Emperor's birthday, which is December 23rd.
It is possible to have a tour around the palace grounds but you have to reserve well in advance. You can't just show up and act like royalty I guess! (more information about the tour).  
But there is one section of the Imperial Palace ground where you can go, and that is the Imperial Palace East Garden.
Important Reminder:
The Imperial Palace East Garden is closed every Monday and Friday.  It opens at 9 am on other days.  It closes at around 4:30 to 5 pm, depending on the time of the year.
Even though we did not get the much-coveted tour, it is still worthwhile walking around the Imperial Palace East Garden.  The landscape is pretty and the castle bridges are quite picture perfect. There is also a park outside the palace that is lined with cherry blossoms. They are a sight to see if you visit during the cherry blossom months (April to July)
How to Get to Tokyo Imperial Palace
Access Tokyo Imperial Palace through its East Garden.
Step 1. Take the Marunouchi Line
Step 2.  Get off at Otermachi Station, and exit at C10
Step 3. Look for the Ote-mon entrance, which gives access to the Imperial Palace East Garden
Nearby Attractions:
To the east of the Imperial Palace lies the 'Wall Street of Tokyo' business district called Marunouchi.  The iconic Tokyo Station is a must see if you are already in the area. It is more than a century old, and it features red bricks. The station was partially destroyed during World War 2, but it is restored to its former look.

Tokyo Tower
Okay, admittedly my travel companion is a sucker for views, so naturally we ended up on the top of the Tokyo Tower.  Tokyo Tower boasts great views of the city but the tower design itself is not as impressive.  It is the Asian version of the Eiffel Tower. In fact, it is supposedly 13 meters higher than its French counterpart.  Built after World War 2, Tokyo Tower has become a symbol for rebirth to Japanese.  There is nothing much around the tower, so when you visit, it means that you have every intention to go to the top.
The Observation Deck is 150 meters up.
The Special Deck is 250 meters up.
Naturally, they have different entrance fees for both platforms.
How to Reach Tokyo Tower
 1. Look for the Oedo Line
 2. Get off at Akabanebashi Station, and go to the Akabanebashi exit
 3. From the Akabanebashi exit, you need to walk about 10 minutes to the hill, where the tower stands.

Something to Consider:  Looking for another panoramic view of Tokyo? You may want to head out to the newer Tokyo Sky Tree.
Shibuya
It is easily my favorite spot in Tokyo. The pedestrian scene and energy in Shibuya is unmatched.  Shibuya is a neighborhood where the funky, the cool and night owls converge. It is packed with restaurants, shops and all sorts of commercial spaces.
But the district's true popularity has everything to do with its pedestrian crossing, which is dubbed to be the busiest in the world. This famous crossing is located just in front of the Shibuya train station.  During our visit, we did what many guidebooks recommend – go to Starbucks on the 1st and 2nd floor of the QFront Building, and watch the pedestrian action from afar.  The problem is everybody is thinking the same thing.  Expect Starbucks to be packed! But if you really want a good view, a great deal of patience is needed. I suggest reaching the building in the late afternoon, and getting ready to stand and wait patiently for one person occupying a small spot to leave. Of course, you don't have to do the whole Starbucks thing, just cross the intersection and it will be quite the experience!
How to Get to Shibuya:

1. Take the JR Yamanote Line
2. Get off at either Shibuya Station or Harajuku Station

Akihabara
Growing up watching different Anime shows, there was no way I wouldn't see Akihabara! Akihabara is cool, not only because of its Japanese cartoon-inspired look but also because of the distinct personalities that you will see amongst its streets. What many people also don't know is that Akihabara is pretty much the electronic capital of Tokyo, so if you plan to shop for gadgets, this is the place to go!
 How to get to Akihabara
1. The best to get here is by taking the train. The following lines all go to Akihabara area: Hibiya Subway Line, JR Yamanote Line, JR Keigin-Tohoku Line and  JR Sobu Line.
2. Get off the at Akihabara Station.
Shinjuku
Shinjuku is a representation of what Tokyo's nightlife is all about. It is bright, hip and crazy. Shinjuku has so many restaurants, bars and karaoke spots that it can be confusing to choose your spot. We just did a walk-through in this neighborhood, because we did not have a lot of time. Personally, the nightlife scene in Shinjuku is similar to Shibuya, but I suspect that Shinjuku is the kind of place where locals love to hang out. But if I only had one night of fun in Tokyo, I would choose Shibuya.
      How to get to Shinjuku:
       1. From Tokyo Station, you take the orange express train on the JR Chuo Line to Shinjuku Station.
       2.  Shinjuku Station is also served by many different railway lines. One of them is the JR Yamanote Line.

Other Wonderful Tokyo Sites
I am not much of a museum person, but if you are, one place you have to go is the Tokyo National Museum. There are many interesting museums all over the city, just choose the ones you like.  I also heard about the sumo wrestling matches being held at Ryogoku Kokugikan.  That should be interesting to watch.  But the ticket prices for sumo wrestling can be pricey. If you have the budget, go!
From Tokyo to Mount Fuji
Another reason why you should you travel to Tokyo, and make it your home base is its proximity to Mount Fuji. Mount Fuji is arguably, the top attraction to see in all of Japan. It is that perfectly-shaped mountain that brings out the poet and dreamer in you. The best way to view Mount Fuji is to go to one of the 'Five Lake' towns. These towns all offer a view of Mount Fuji. In our case, we decided to head out to the town called Kawaguchiko.
Read More:
Our Kawaguchiko trip – to view Mount Fuji
What to Avoid, Security and Safety
Tokyo and Japan, in general, is very safe.  You will have no problem walking around, even late at night.  Tourist traps are extremely rare. All tourist attractions are well-maintained and admission fees are clear and transparent.  The only thing about Tokyo is that you should plan your trip budget well because it is a very expensive city.
Medical Services
Medical facilities in Japanese are generally referred to as byoin. The country has two main types of medical treatment facilities:
clinics and doctor's offices called iin, shinryojo, or kurinikku
large general hospitals called Sogo Byoin.
Clinics are operated by private practicing doctors. Unless it is a serious medical emergency, you should go to a clinic first for mild symptoms. You will usually need a referral from a clinic if you want to see a specialist at a hospital.
Clinic consultation fee can be around 10, 000 to 20,000 yen (90 to 180 USD)
Hospital fees greatly vary on the medical condition, can be around 20,000 to 50,000 or more (180 to 450 USD)
Ideally, you don't want to get sick during your holiday. But accidents and illnesses can happen and is beyond your control. As you can see Japan is an expensive place to get medical attention. Getting a travel insurance is a smart way of protecting yourself from huge expenses just in case you need medical attention when you're traveling in Japan.  If you have travel insurance, you don't have to worry about spending a lot just to get the best medical care.
Protect yourself from unnecessary expenses during your trip.   Travel insurance is your safety net everytime you go on a trip.  

Do you need more information on Tokyo? Interested in visiting other amazing places near Tokyo?The

Lonely Planet Japan Guide

will give you practical and insider information to a fascinating country known as the "Land of the Rising Sun."
Lonely Planet is the world's number 1 travel guide company.  Get this guidebook as a PDF or Kindle Format (EPUB).  After downloading it to your device, you don't need WIFI to access while traveling!
Choose between getting the entire e-book or just the Tokyo Chapter. It's that simple! Make your trip to Tokyo more memorable and meaningful.  
Find Your Accommodation in Tokyo Fast and Easy
Where We Stayed in Tokyo
Japan hotels are generally clean, well-maintained but relatively small.  So we were less worried about how the room looks but were more concerned about its location and cost. Since we had the Japan Rail Pass, we wanted to stay within walking distance of the JR lines in Tokyo.  We were traveling all over Japan for about 3 weeks so we wanted something that fits our budget.
We decided to stay at Hotel Horidome Villa, which was a pretty nice boutique hotel with competent and friendly staff.  If you are fine with a small, but economical room then Hotel Horidome Villa is a great choice.  At the time of writing it had a score of 8.0/10 based on 1918 verified guest reviews.
Top Rated Properties In Tokyo Based on Verified Guest Reviews
Important: Mobile Users must swipe from left to right to see entire table.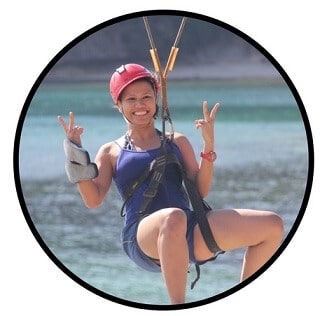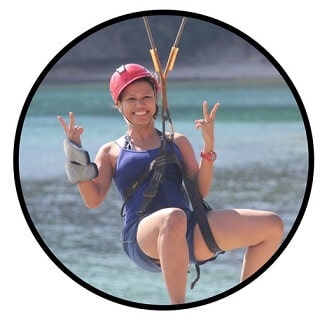 Hi there! If you've found this guide helpful, please consider booking via the links here as it helps us keep Chasing Places a free travel guide website. All the companies I mentioned are carefully selected and we used them in our travels. If you have any questions, email us!