If Kuala Lumpur is the economic powerhouse of Malaysia, Penang is definitely its culinary capital. Located off the northwest coast of peninsular Malaysia, Penang is technically a state but it is also the name given to the constituent island. Chinese culture and heritage dominates the island, although there is also a significant presence of Indian and Malay culture.  Penang Island is connected to the mainland by two of the longest bridges in Southeast Asia. The second and newer bridge was just recently completed relieving some of the heavy vehicular traffic that used to congest the older bridge. The bridges have become sort of iconic figures for the island.  Until recently, the old bridge was the site for the massive Penang Bridge Marathon, which is the biggest running event in the country, and one of the largest in all of Southeast Asia.  The 2014 Marathon took place in November at the new bridge for the very first time.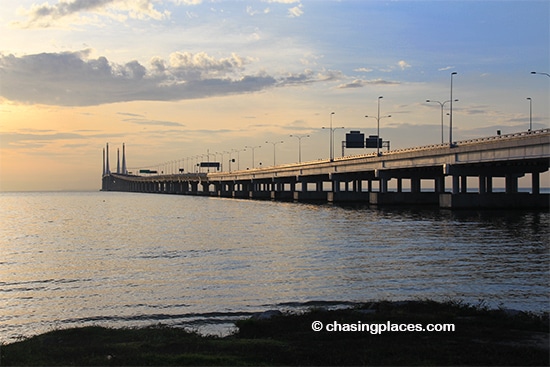 Visiting Georgetown
Nobody and (I really mean nobody) should visit Penang without exploring its historic capital, Georgetown, which is situated on the northeastern corner of Penang Island. This UNESCO World Heritage Site features old Chinese shop houses, British colonial buildings and charming narrow streets populated by trishaws. The charm of Georgetown not only lies it its history or architecture, but also in its rich culture, vibrant street scene and of course, its much –celebrated culinary heritage.
Things to do while in Georgetown:
1. Walk Around
Walking around Georgetown is the quintessential must-do experience for any visitor to this Malaysian city. And during this leisurely walk, you will be sure to encounter a stall or a restaurant in every nook or corner offering delightful tasty treats. If you would prefer not to walk, try to hire a local trishaw to show you around as an unofficial tour guide.
The Colonial District as you can imagine has the greatest number of colonial buildings in the city. A prominent site in the area is Fort Cornwallis, so tourists start their foot exploration of the district there. If you do not know which sites to check out, let the Heritage Trail guide you. The trail is broken down into multiple walking routes that highlight prominent buildings, temples and mosques and eventually leads you to the Chinatown. You can get a Heritage Trail route pamphlet from the tourist office. The Penang Heritage Trust also offers it too.
Nearby Fort Cornwallis you will stumble upon two prominent buildings in the city, which are the Town Hall and City Hall. In front of these two sites there is an open playing field called a "padang." In the vicinity, you will easily find other notable landmarks like the Supreme Court, State Assembly Building and St. George's Church.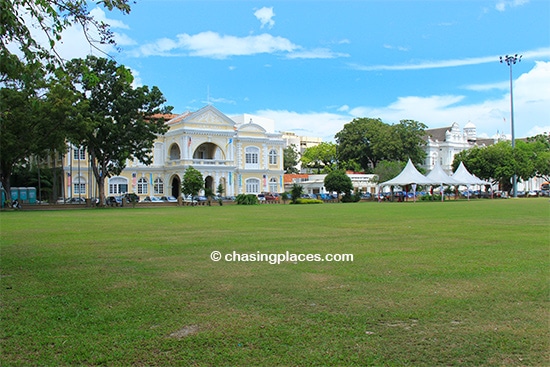 2. Eat
Don't expect modern and luxurious-looking restaurants in places like Chinatown.  It is not their modernity or aesthetic appeal that makes people line up to wait for a seat, but rather the flavorful food that makes them outstanding. Many of the famous restaurants are simply filled with rustic architecture, adorned with simple chairs, stools and round tables. Some are just stalls where a bunch of people are seen lining up. Their popularity is a testament of the two main powers of the mouth: eating and spreading the word.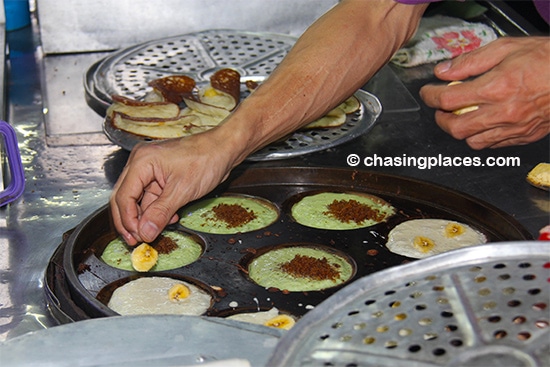 If you can only try one dish in Penang, then it has got to be asam laksa, also known as Penang laksa. This thick soupy dish is made up of fish and noodle (laksa) soaked in sour (asam) soup flavored with mint, tamarind and pineapple. A lot of restaurants and stalls serve their own version of the dish, so why try two or three to compare?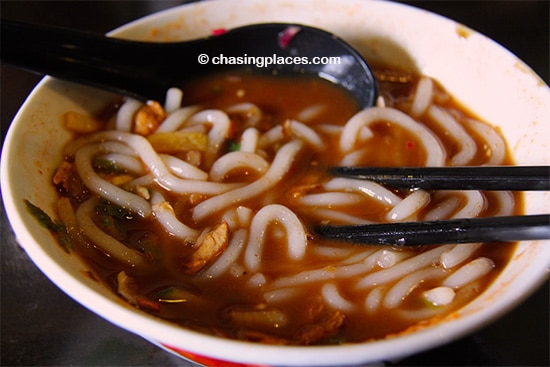 Travel Checklist: Do you have everything you need?
3. Look for the Art
A more recent addition to Penang's noteworthy attractions is its growing street art scene. Worn-down walls of old buildings all over Georgetown have been given a new identity by being turned into charming canvasses for massive wall murals. The most prominent murals are found on Ah Quee Street. They are the work of Lithuanian artist Ernest Zacharevic, who has been drafting murals throughout the city since 2011. But he received more recognition when he contributed more murals for the George Town Festival in 2012.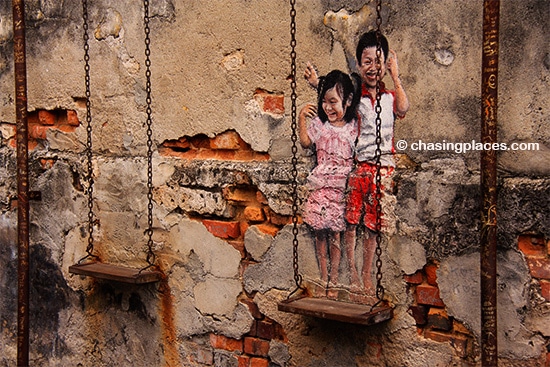 There are many more interesting murals found in the alleys in the vicinity and including the Clan Jetties Floating Village. You can grab a map that will help you locate the various wall paintings from a tourist desk or office. Accordingly, not all of the murals were made by Zacharevic. In fact, according to TimeOut Malaysia, one newer mural of a brother and sister balancing on a swing, located on a wall along Gat Chulia Street is masterpiece of the non-commissioned artist Louis Gan. Aside from the murals, you will most likely find the funny and quirky steel rod caricatures, created by the company Sculpture at Work. Combine your quest for murals with finding the best eating joints in town, and you will have the ultimate Georgetown experience!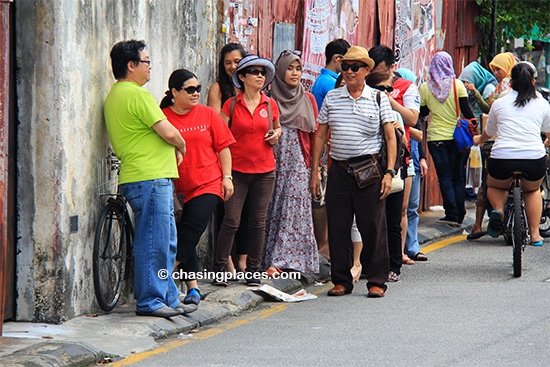 Getting out of Georgetown
No matter how great Georgetown is, you don't have to limit your travel experience by just exploring the city. If you get out of town, the attractions that await you are more on the natural side. One of them is the Penang Hill, which is just 6 kilometers from the city center. Also referred to as Bukit Bendera in Malay, Penang Hill is a collective term for the forested hills within the district of Air Itam. The most prominent and tallest among them is called Flagstaff Hill.  As you may have guessed, being on the peak of Flagstaff gives you the amazing opportunity to have a bird's eye view of the island, including the coastal parts and Georgetown. And how to get to the top? Well this the exciting part – you need to board the funicular train on the Penang Hill Railway. For about half an hour, you will go up and down the hilly terrain and finally reach the top of Flagstaff Hill. The train ride in itself is an experience!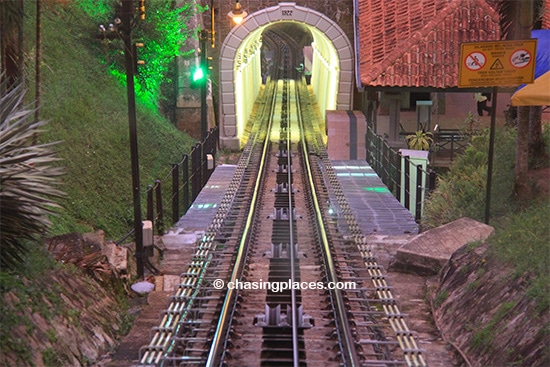 How to find the cheapest rooms on Penang Islang?
There are many hotels scattered around Georgetown as it is the known enclave of tourism in Penang. The most luxurious of them tend to come in the form of spruced-up colonial mansions and heritage houses. For tourists on a stricter budget, you will find hostels and smaller hotels in the Chinatown area, particularly on Lebuh Chulia Street. This is where the backpackers stay, dine and mingle. Most budget places in Penang have shared bathrooms, so if you want to have one to yourself, verify this before booking.
For more midrange hotels and waterfront scenery, seek lodging at the main road of Jalan Penang (Jalan Pinang).
To get away from the bustling crowd and claustrophobic tendencies, you can also book a nice resort on the coastal beach district of Batu Ferringhi. You will be right next to the sea and have access to restaurants. From here, you can easily organize a day trip to bustling Georgetown.
The top accommodation provider on Penang Island is www.agoda.com with the largest selection and solid prices. Agoda pretty much has rooms for all budgets (ranging from 5 star to cheap dorm rooms). We tend to use Agoda or www.hotelscombined.com for our stays in Penang. Hotelscombined is a great site if you want to compare prices before booking your rooms which comes in handy when your on a budget.
Biggest Events of the Year on Penang Island
Aside from the Penang International Bridge Marathon, the state also hosts the Penang International Dragon Boat Festival, usually held during May-June. In August, the state's multi-ethnic culinary tradition takes center stage at the Penang Food and Cultural Festivals. But the mother of all holidays and events is of course Chinese New Year. It's an exciting time in Penang. The Penangites tend to stay at home and celebrate with their families, but plenty of tourists make their way north to Georgetown, causing most hotels to be fully booked despite the inflated prices.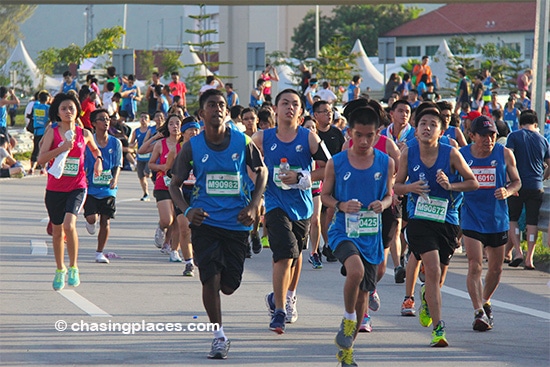 If you have any additional questions or suggestions about Penang Island or Georgetown feel free to comment below.