When you find yourself travelling up our down peninsular Malaysia's east coast to see all the beautiful islands it's important to have reputable transport information to rely on. After checking out Pulau Tenggol (Island) I recently travelled north to Kuala Terengganu in order to reach Pulau Redang (Island). Dungun is the ferry departure point to access Pulau Tenggol whereas Kuala Terengganu is one of the ferry departure points to get to Pulau Redang. This is step-by-step guide on how to get from Dungun to Kuala Terengganu.
1.Once you are ready to leave Dungun either walk or take a local taxi to the Dungun Bus Terminal. I ended up walking because it was only about 1.5 km from the Pulau Tenggol Island speedboat jetty. If you're staying at a hotel or guesthouse in Dungun, then ask the taxi driver to drop you off at the bus station in Dungun that has buses to Kuala Terengganu. The local taxis will have no problem finding it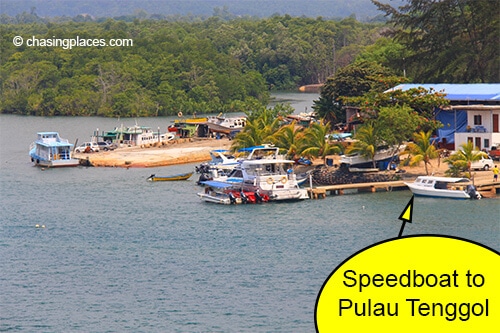 2. Once you arrive at Dungun's station you will come across many different ticket counters representing various companies with bus routes to multiple cities within Malaysia. Since I have travelled extensively within Malaysia, I knew that I wanted to take the local "Bumi" bus to Kuala Terengganu. The Bumi bus is usually the cheapest along the east coast and many of the locals use it.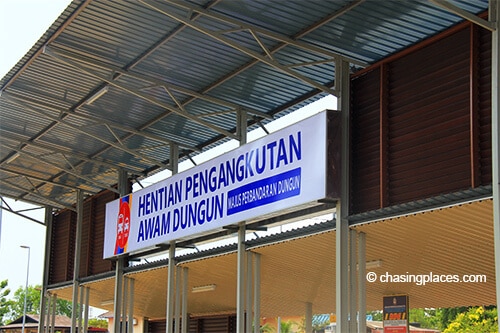 3. If you want to take the local Bumi bus then just move to the side of the road adjacent to the ticket counters. When you see the Bumi bus (usually bright yellow) wave it down and get ready to pay for your ticket on the bus. There is no need to pre-purchase a ticket. In my case, I could also see the sign on the front of the bus which stated "Kuala Terengganu".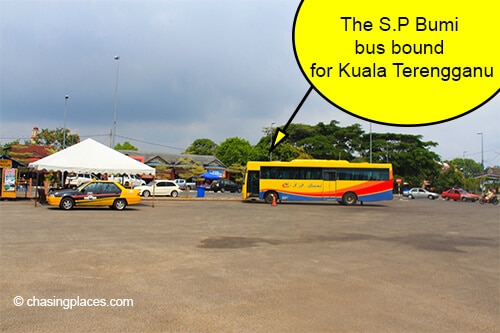 Travel Checklist: Do you have everything you need?
4. Pay the driver's assistant on the bus for the trip from Dungun to Kuala Terengganu. Take note that at the time of writing the total fare from Dungun to Kuala Terengganu's main bus station was a very affordable 8 RM. The ticket issuer will issue you a basic receipt while on the bus using a hole puncher.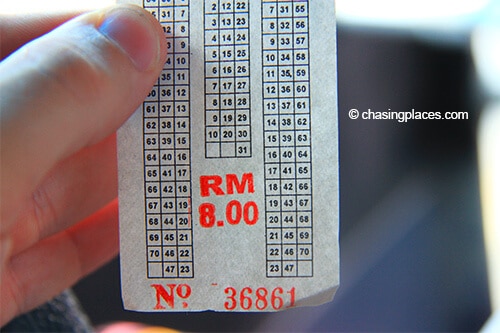 The total bus ride from Dungun to Kuala Terengganu took about 1.5 hours in moderate traffic. I would expect it to take over 2 hours if traffic is congested during your trip.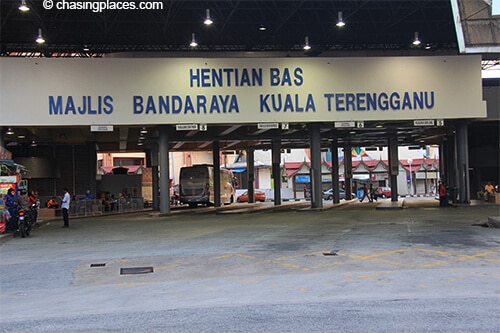 5. Once you arrive at Kuala Terengganu's main bus station then either walk or take a taxi to your hotel/guesthouse of choice.  If you're heading directly to Kuala Terengganu's Airport then taxis are conveniently located right beside the main bus station.
Alternatively, another option to get from Dungun to Kuala Terengganu is to rent a taxi.  This is a solid option if you are travelling in a group to split the cost of the fare.
This trip from Dungun to Kuala Terengganu is based on my recent personal travel experience. If you happen to find another suitable bus feel free to share the bus company and the cost for this journey in the comment section below.
Where did I stay in Kuala Terengganu?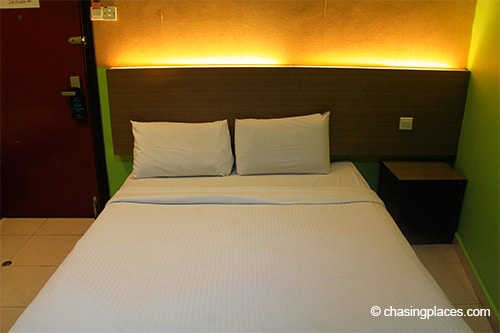 Since I was heading to Pulau Redang from Kuala Terengganu the next day, I wanted to stay somewhere that was conveniently located near the ferry pier to Redang.  I also knew that being close to the bus station and Chinatown would decrease my transport costs. Eventually, I decided to stay at DJ Citi Point Hotel. We don't have a direct affiliation with this property or any property in Malaysia, therefore I can provide an unbiased opinion regarding this property.  Overall, it turned out to be a nice budget choice. The hotel itself is literally about 200 meters from the bus station, 5 minutes from Chinatown and 5 minutes from the pier to get ferries servicing Pulau Redang. The room was quite basic, but clean and the staff were friendly. At the time of writing it had a score of 7.3/10 based on 855 verified guest reviews. If you're looking for something a bit more upscale then you might want to try one of these properties near the ferry pier:
Grand Puteri Hotel (rated 7.6/10)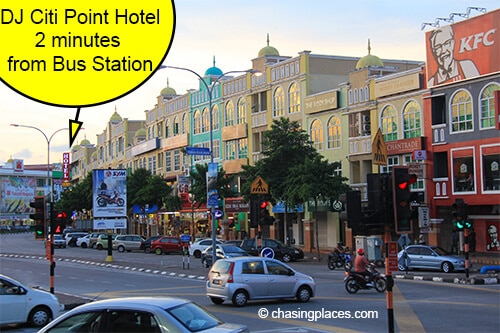 How to find the cheapest rooms in Kuala Terengganu?
I have been to Kuala Terengganu on multiple occasions.  There are 2 room providers that I have used over the years to find the cheapest rooms in the city: www.agoda.com and www.hotelscombined.com. Agoda offers the widest selection and solid prices whereas www.hotelscombined.com is a top-notch price comparison site. I have created links to their respective property lists in Kuala Terengganu to save you some time:
Rooms in Kuala Terengganu – www.agoda.com
Compare Room Prices in Kuala Terengganu – www.hotelscombined.com
Hopefully, one of these suggestions will help you out with your search for a room in Kuala Terengganu. We wish you an amazing journey to some of Southeast Asia's nicest isles along peninsular Malaysia's east coast.