So you have made the decision to visit Boracay Island, the Philippines' premier beach destination, and you have a good idea of the different attractions and things to do while visiting this beach paradise (if you haven't yet, here's a link that can help you with that).  At this point, you need to make another decision, which can make or break your holiday, the decision of where to stay while on Boracay.
Fortunately for you, Boracay has a wide range of accommodation choices due to its popularity, unlike other beach destinations in the Philippines.  Here, you can find luxury resorts, boutique hotels, rental apartments and dependable hostels.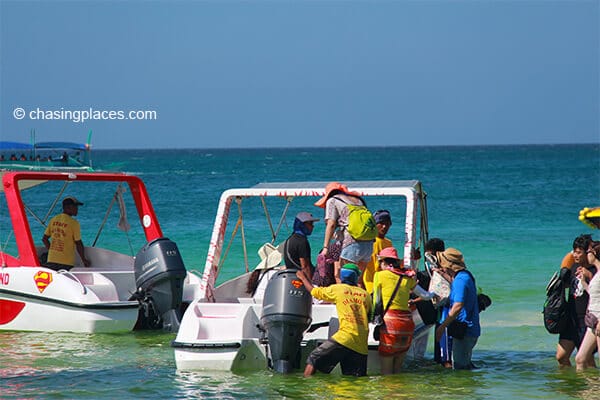 Most accommodation facilities on Boracay Island are either along or close to White Beach, the most famous and busiest of the beaches on the island. So when you search for hotels on booking platforms such as Agoda.com and Booking.com, the first accommodation choices that will most likely pop up are the ones in the vicinity of White Beach.  White Beach is so long that it is divided into sections called Boat Station 1, Boat Station 2 and Boat Station 3. So when you are searching for Boracay hotels online, you might notice that their locations are classified according to these stations.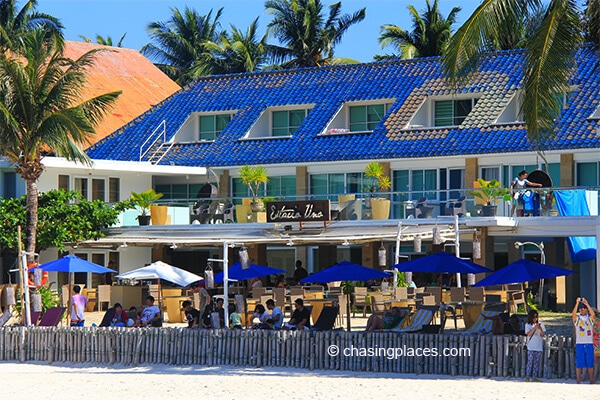 Should You Stay on White Beach?
The answer is a "Yes" if your priority is convenience. White Beach has everything: shops, 24-hour stores, bars, tour agencies, restaurants, and banks all within walking distance. In fact, you could spend your entire holiday on White Beach and still have a good time. White Beach is the epicenter of tourism and commercialism on the island. From White Beach, boat and sailing tours depart. You can also easily catch public transport to various attractions on the island from all three Boat Stations.
Just take note that White Beach is the busiest and most crowded beach on the island. Most visitors tend to hang out on the beach.
Here are the different characteristics of White Beach's boat stations:
Boat Station 3:
This is the closest beach station to the island pier. Boat Station 3 is the quietest and most laidback section of White Beach. The restaurants and bars here are more low-key, although some of them still offer acoustic entertainment. If you want to enjoy a Filipino style seafood buffet by the beach, this is the station to stay near. Hotel and accommodation choices in Boat Station 3 are generally cheaper than the other Boat Stations, and therefore tend to attract more local tourists. So if you want a taste of Filipino culture, stay in Boat Station 3.
Boat Station 2
Boat Station 2 is arguably the busiest part of White Beach, mainly due to the presence of a relatively new shopping complex called "D'Mall". Filipinos love the indoor mall concept, but this one is set up to be an outdoor complex, and not a huge concrete block (thank God for that). D'Mall has shops, pharmacies and lots of restaurants with varying price ranges.  Many tourists come here to eat because it's easy to locate. Despite its practical purpose, it is (in my opinion) cheesy and touristy, so I have only gone there when I wanted to find a place to eat with reasonable prices.  The D'Mall complex has access to the beach and to the main road on the opposite side. Both ends can be crowded.  Boat Station 2 is home to some large resorts and it has a number of beachfront restaurants lined right up to the entrance of D'Mall.  These bars and restaurants typically start blaring music around 6 pm during sunset.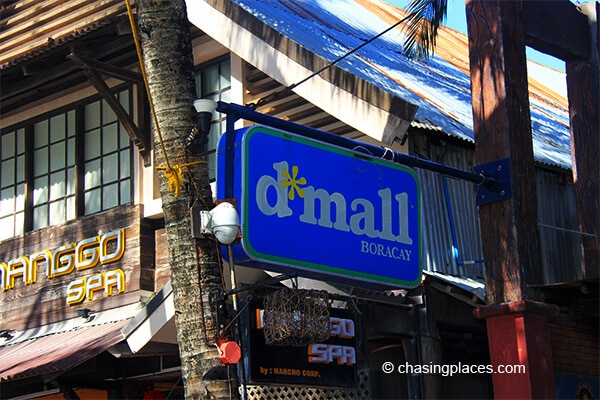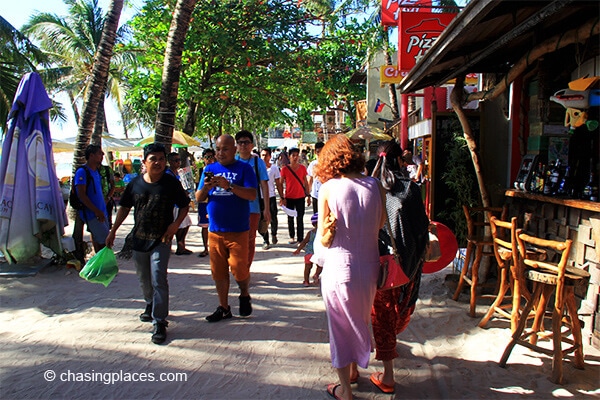 Boat Station 1
Most of the fancier resorts on Boracay are located in Boat Station 1, some of which cater to divers and/or diving groups. The part Boat Station 1 that is closest to Boat Station 2 has its fair share of bars and restaurants. If you are not in a hurry to go to bed, you can hit up these bars and enjoy some quality live music. But when you go further to the end of Boat Station 1, you will find this area to be quieter and more laidback.
The dance clubs on near White Beach are not all beach front, with some of them being located along the main road parallel to White Beach (roughly 100 meters behind the beach).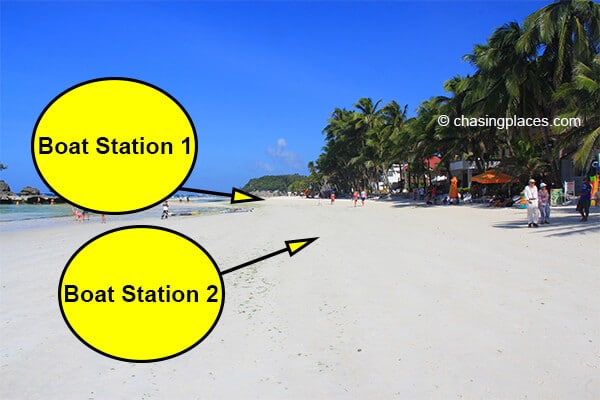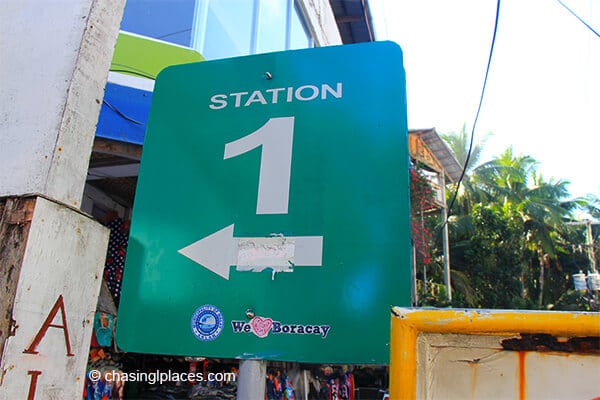 Travel Checklist: Do you have everything you need?