Located off the coast of Kuala Terengganu, Redang Island is one of the largest islands off the east coast of Peninsular Malaysia. Despite having this claim, Redang does not have a comprehensive road network.. In fact, one of the only two ways to get to the Redang's popular beach-Long Beach from its main village, Kampung Baru is through a 45-minute jungle trek.
Most tourists who visit Redang tend to stay on Long Beach. This is not surprising as most of the major resorts on the island are located there. As its name implies, the length of this beach is beyond impressive; and its sand is consistently white and powdery. But during our trip to Redang, we chose not stay on Long Beach; instead, we opted to stay at a resort within walking distance to Kampung Baru – the local village on Redang Island. We would have felt sorry for ourselves had our resort not been a 15-minute walk to another local beach, which in our opinion, was even more beautiful than Long Beach.But this is what visiting Redang is all about. The island is very much blessed with marvelous beaches; so beautiful, that it would be a shame not to see as many of them as you can. So whether you book your accommodation on Long Beach or plan to stay near Kampung Baru, the most important question is how to get around Pulau Redang to access all of its beaches and other points of interest.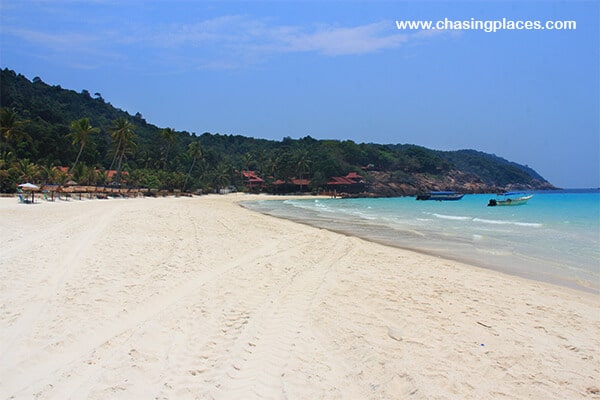 Here are your options to get around Pulau Redang (Redang Island):
Do the Jungle Trek
As mentioned, there is no direct road that connects Long Beach to Kampung Baru. You have to go through a thick forest to get to the other side of the island, where Long Beach is nestled. If jungle trekking is something you feel like doing, listen to our advice and don't venture into the forest alone. It is highly recommended that you hire a local guide to show you the way unless you would like to run the risk of being lost in a tropical jungle with wild animals all around you!  Local guides are cheap and effective.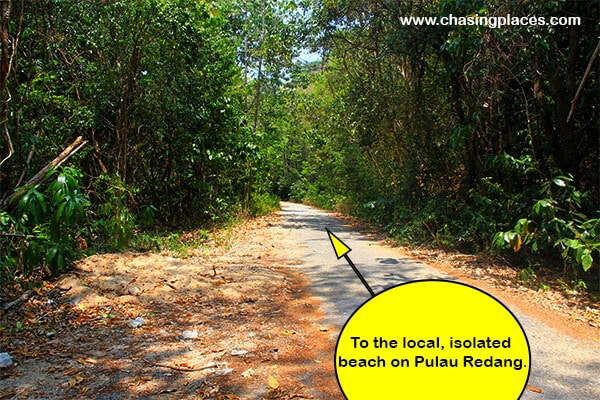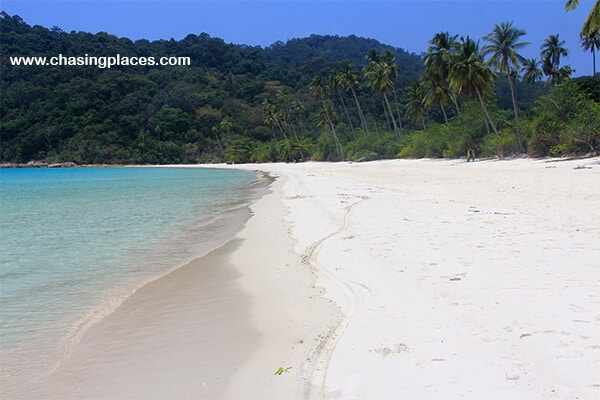 Travel Checklist: Do you have everything you need?
Rent a Motorbike
This option may sound enticing, except for the fact that this option can be quite limiting. Having a motorbike on Pulau Redang does give you the freedom to roam around the village and perhaps to some of the coastal areas, but it will definitely not get you to Long Beach from Kampung Baru (or vice versa). However, for some tourists, renting a motorbike is still worthwhile as the thought of walking 2 kilometers to reach the nearest beach in 30 degree-plus weather is quite daunting. If you are not much of a hiker, then rent a motorbike and whip around all you want along Redang's road network. In comparison to many of the islands we have visited in Southeast Asia, Pulau Redang's interior roads are not overly scenic, therefore hiring a boat is definitely a more scenic transport option.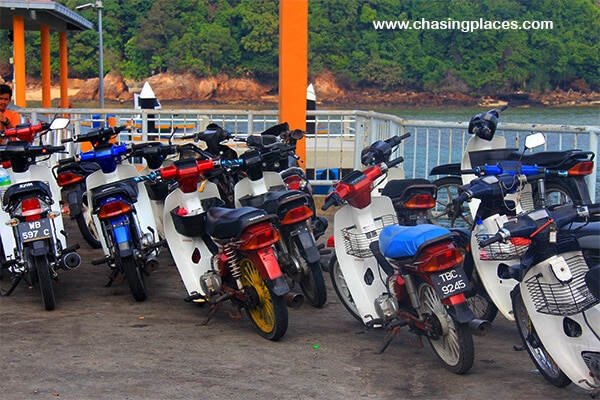 During our trip to Pulau Redang it was possible to rent a moto per day for roughly 50 RM.
Hire a Boat
As you have probably have guessed already, the most practical way to get from Long Beach to Kampung Baru is by sea. Fortunately, there are boat services available that can arrange this for you. The only downside to this is option is the price.  Hiring a boat to transfer you from Kampung Baru to Long Beach or vice versa can cost up to 100 RM per person, a rate that is considered quite high for Malaysian standards. During our experience, the boat service operators were willing to adjust the price based on the number of passengers willing to go.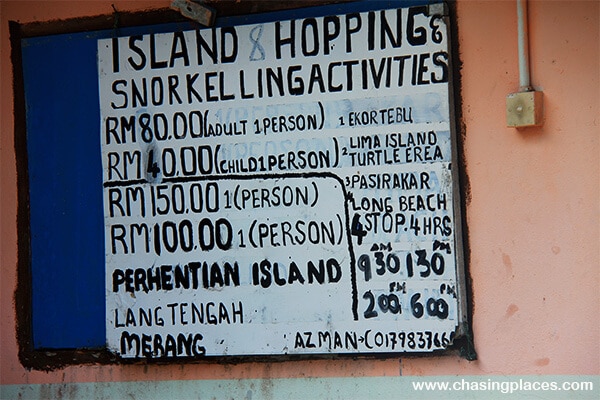 Still, Long Beach and the beach in Kampung Baru are both gorgeous enough to justify this fare. We were about to book a private charter to Long Beach until we came up with an even better idea – arranging boat tour instead.  A few of the local tour offices and hotels in Kampung Baru actually offer a boat tour which involves stops at some of the island's best snorkeling sites as well as a stop at Long Beach! The best part is that we actually negotiated with the boatman to make Long Beach our last stop. We ended up hanging around Long Beach for almost 3 hours!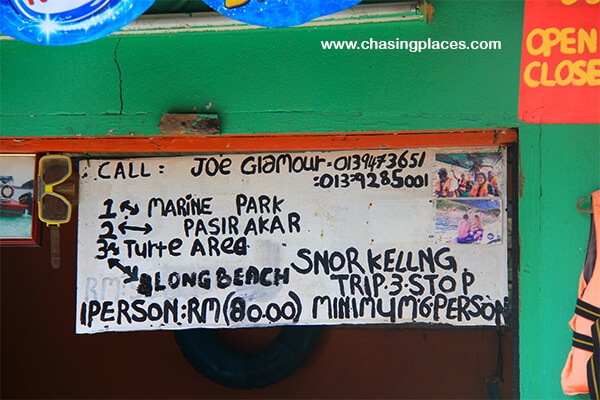 The 3-hour stay on Long Beach proved to be sufficient time to relax, swim, and enjoy the beach scenery. So if you ever decide to go for a boat tour around Redang, make sure to negotiate with your tour operator, and stop at Redang's treasured beaches.