One of the best things about traveling in Southeast Asia is the strong presence of distinct cultures. Norms passed down from one generation to another are still very much evident in many Southeast Asian societies. Although the bigger cities in the region have obvious modern western influences, the local culture is still conspicuous in the people's manner of speaking, dressing, and in the way they eat.
So when you travel to Southeast Asia, you are bound to experience dining norms that are considered peculiar, sometimes funny and bizarre to those who have lived all their lives in western countries. Here is a list of dining norms that make Southeast Asia a truly fascinating travel destination to check out.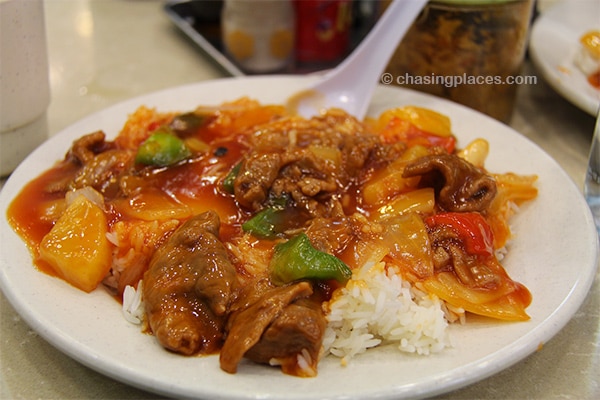 1. Where's the Knife?
If you're dining in a typical "local" restaurant in Southeast Asia, this question is definitely going to pop up in your mind. But don't expect that this piece cutlery to be on your table automatically. In fancier restaurants, you may ask the servers and they may give you one. But in small to medium sized eateries, dining knives are nonexistent. Spoon and fork are the normal companions in Southeast Asian diners. Here, using a knife for eating is considered strange. If you go to a Chinese restaurant, they will also give chopsticks, but don't get your hopes up for knives.
Rice is considered to be just as important as the main dish and the most convenient way to eat it is by using a spoon. This is not to say that there is no meat incorporated into Southeast Asian dishes. You are expected to use a spoon to cut through most meat. You may think this is impossible, but it actually works. Of course it takes years of training, but Southeast Asians have done this all their lives. Surely you can't compete, nevertheless try to keep up!
If you are dying to find a knife when dining, you can always find it in western chains like TGI Fridays, Chili's and Pizza Hut. Major cities and capitals seem to have a fair number of these restaurants. But surely you know the saying – when in Rome….
2. White Rice Everywhere
Speaking of rice, this is the staple food in Southeast Asia. A meal is never complete without rice, and ordinary people going through their day without eating it are deemed unusual.  Rice is in demand so much so that even western fast food chains such as McDonalds, KFC, Wendy's, Pizza Hut, and pretty much every chain  that sells chicken, offers white rice on their menu. There was a time when this was not the case. Large fast food companies usually have a standard food and drink menu for all their outlets all over the world. But in Southeast Asia, western chains must bend this rule if they want people to come and dine.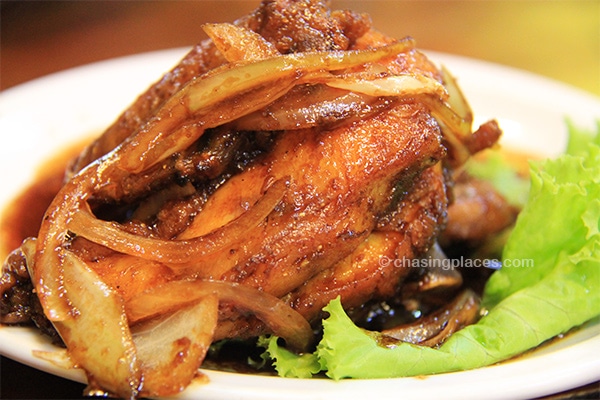 3. Human Cutlery
In some cultures in Southeast Asia, eating meals with your bare hands is normal.  In Malaysia for instance, traditional South Indian restaurants use banana leaves as plates and patrons usually grab the food their hands.  In Yogyakarta, and other cities in Indonesia, when you buy a chicken and rice meal at KFC, the attendant won't even bother to give you cutlery unless you ask. This is because all locals eat their rice and chicken with their hands, that's the standard procedure!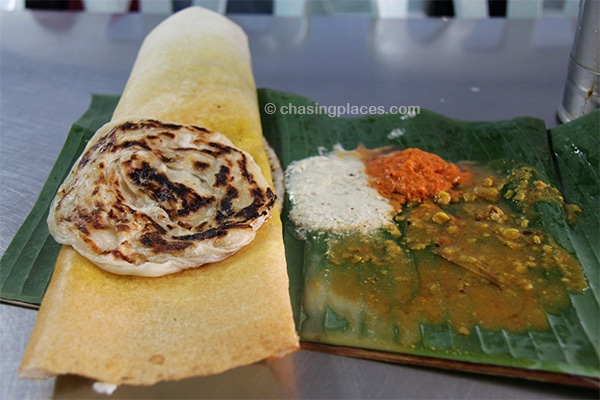 Travel Checklist: Do you have everything you need?
4. Taking Their Sweet Time
In the United States and Canada, restaurants are rated not only on the quality of their food but also on the speed and quality of their service. This is a crucial aspect of a dining experience. After all, tips are expected when dining out in these countries.  In Southeast Asia, this is not the norm. When you dine out at midrange eateries, and in some cases, even in upscale restaurants, expect to wait longer than you're used to. This typically happens when the restaurant is full or if there are very few diners.
Don't expect for servers to apologize or explain why it's taking so long. It's also quite rare to see local patrons complaining. It is normal to wait a long time for meals in Southeast Asia. Oftentimes, the kitchen does not have enough staff or there is no real sense of urgency to bring the food to the table.  This is particularly true in Bali where beautifully ornamented restaurants are found everywhere.
Waiting for a long time for your meal should never be taken personally as this is just a reflection of the pace of life in the region. Plus, it's really not that bad given that most of the time, the food is great but cheap, and you're not expected to tip anyone!
5. First Come, First Served
Okay so you decided to dine with a group – friends or family, and you make your orders. After a while, the server comes back to your table, bringing with him just one dish for one person. The rest of you will be looking awkwardly at this one person who was served his meal.  This person in turn, will not know what to do with the food in front of him.  This situation is not  a dining/serving taboo in Southeast Asia, instead it is actually the standard procedure. Restaurants normally don't serve the orders for a dining group all at the same time. If one dish is done, they whisk it right away to the table because this manner is deemed more efficient.
There are two ways of dealing with that lone dish served on the table. The first is to wait for everyone to get their meal and then eat together, (like you are most likely always used to). This is after all the polite thing to do. But you will run the risk of waiting for a long time for the other meals to come. In this case, the first dish will be cold by the time the other dishes arrive. The second way is the Southeast Asian way. Let the person who was served first eat his meal. In the Philippines, making that person wait for the other meals is considered almost rude because you're preventing that person to eat what is rightfully his. He is the lucky one so let him enjoy it.
This dining norm may be awkward, but trust us, you will get used to it soon enough!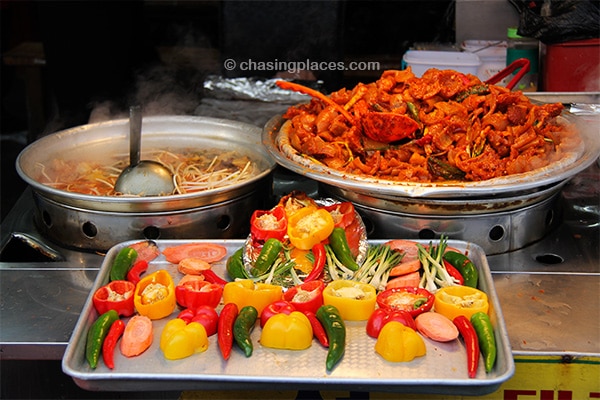 6. Guests Before Hosts
Hospitality is a very important value upheld by many Southeast Asia households. When traditional Southeast Asians, especially Filipinos and Indian Malaysians invite you to their homes for dinner or a celebration; they make it their ultimate responsibility to make you feel welcome. When you arrive as a guest, you will be asked to be seated comfortably. You will be properly called out when the food is ready and you will be urged repeatedly to eat more. Guests are always asked to eat first before the hosts. This is the way of showing utmost hospitality, and to do otherwise is considered impolite.
 Finding the Cheapest Rooms in Southeast Asia
Southeast Asia still can be considered an excellent place for accommodation deals. Budget rooms are everywhere and can be reserved well in advance. Rooms at five star resorts and five star hotels can be purchased for the price of a 2-3 star room if you do your homework.  This is especially true during low season. I would suggest using the following reputable accommodation sites if you're planning a trip in Southeast Asia:
www.agoda.com – Southeast Asia's most popular and largest accommodation site.
www.booking.com – The world's largest site.  Popular with our North American and European readers who want flexible cancellation policies and great customer service.
www.hotelscombined.com – The world's best price comparison site.  We use www.hotelscombined.com extensively and we highly recommend it, not only in Southeast Asia, but anywhere for that matter.
There are of course exceptions to the dining norms mentioned. And in some cities in the region, these norms may not prevail. Have you encountered any of the dining norms we mentioned? Let us hear about it!