Offering arguably the best selection of budget airlines in the world, it comes as no surprise that Malaysia is second to none in terms of airline promotions. Home to the world's best low cost carrier for five years running (according to the World Airline Awards), Air Asia is indeed the leading domestic airline in the country.  But that doesn't necessarily mean that they will offer the most affordable prices every time you search for a flight.  Competition is a healthy thing for frequent flyers and this is undoubtedly the case in Malaysia.  Whether you want to access the duty-free tax islands of Langkawi or Labuan or even the colonial quarter of Georgetown on Penang Island there are multiple airlines to check out before you book a promo fare.  As a consumer the more you know about the domestic airlines in Malaysia, the flight routes they offer and the promotional fares available on your travel dates, the greater the likelihood that you will save money.  At the moment, the prominent domestic airlines in Malaysia include Air Asia, MASwings, Firefly, Malaysian Airlines, Malindo Air, and Berjaya Air.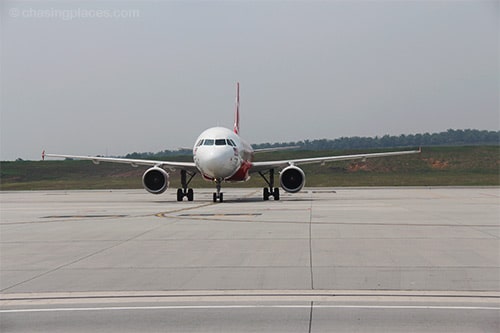 Of the airlines listed above, Malaysian Airlines, Air Asia and Malindo Air tend to have larger planes with jet engines, whereas the others have smaller prop-planes that fly into smaller airports. Regardless of whether you want to explore the ancient rainforests of Borneo or the pristine island destinations such as Redang Island or Tioman Island, the following tips should help you secure the lowest possible domestic flight fares in Malaysia.
Travel Checklist: Do you have everything you need?
1. When dealing with budget airlines, typically the earlier you book the cheaper it is. But, before you can even consider booking a flight you need to know what days you are available for travel.  Identify your dates of availability.  Keep in mind that if you book up to a year in advance it should result in substantial savings.
2. Visit each one of the following websites (Air Asia, MASwings, Firefly, Malaysian Airlines, Malindo Air, and Berjaya Air) to clearly identify which of these airlines offer your intended flight route. This will narrow down your list of airlines. Take a quick look to see how far in advance their seats are available. If there are no sales that work during your initial visit, then register to receive their promotional emails. Registering with each airline can also help to expedite the payment process because your passenger and payment details have already been securely stored on their site.
3. If you don't want to receive promotional emails, then be prepared to revisit their website frequently to catch a big sale when it is released.
4. Never book a domestic flight in the Malaysia without consulting all of the airlines listed above.  There is a good chance that at least one of them will have a good promotion that coincides with your planned trip. You will be amazed how effective a strategic five-minute internet search can be on maintaining the weight of your travel wallet.
How to get the cheapest rooms in Malaysia?
Try this price comparison site.  Within seconds you will compare the cheapest room prices from the world's leading room providers. Alternatively, you can immediately compare prices using the search box below: