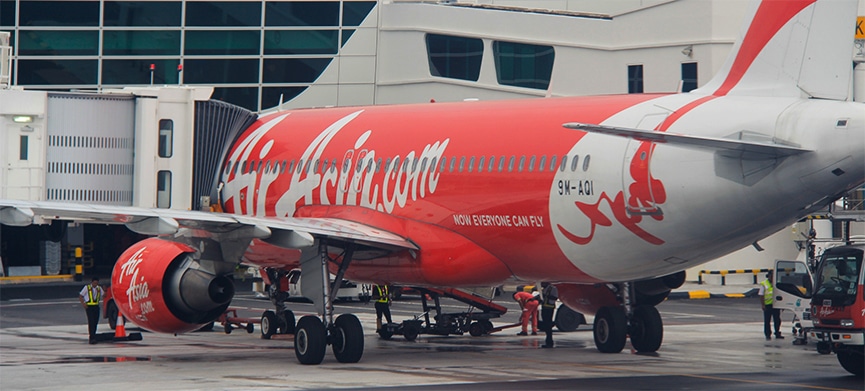 One of the biggest stories making headlines in the tourism industry within Southeast Asia is the recent opening of Kuala Lumpur's much anticipated budget airport terminal, KLIA2 (Kuala Lumpur International Airport 2). For year's budget travellers flying with the world's best low cost airline, Air Asia, have endured many crammed visits to LCCT (Low Cost Carrier Terminal).  Since May 9th, all budget airlines that were previously occupying gates at LCCT shifted their services over to KLIA2.  This transition, however, was not the smoothest.  Over the last couple of years many construction deadlines were pushed back due to a wide range of issues.
Over the last couple of years LCCT became almost a second home of mine as I travelled throughout different regions of Southeast Asia via the low cost terminal.  This, of course, made flying out of KLIA2 for the first time quite a memorable experience to say the least.  I wanted to share some of the observable differences I noticed between LCCT and KLIA2 during my recent flight to Indonesia:
Differences between LCCT and KLIA2:
10. KLIA2 is closer to Kuala Lumpur.
The low cost carrier terminal (LCCT) always took ten to fifteen minutes longer to reach than to KLIA.  Since KLIA2 is closer to KLIA expect to save at least 10 minutes of driving time in each direction when flying out of the new terminal.
9. KLIA2 is connected to the KLIA Ekspres Transit System.
Previously, passengers travelling to LCCT had the choice of taking a taxi, or express bus from KL Sentral.  Both choices, however would take considerable time – especially if you happened to get clogged up in one of Kuala Lumpur's notorious traffic jams. Now your trip can be jam-free with the KLIA Ekspres Transit System servicing KLIA2. What this means is that you can board a comfortable high speed train (with complimentary Wi-Fi) and reach KLIA2 in roughly 33 minutes from KL Sentral for 35 RM. Forget about the jams and 1.5 hour bus rides!
8. KLIA2 has more walking inside whereas LCCT had more walking outside.
If you flew out of LCCT a couple of times then you know exactly what I mean when I say the distance passengers had to walk outside to board their plane could be rather lengthy.  The LCCT departure area was quite compact. Be prepared though to walk much longer distances inside KLIA2 as it is much larger than LCCT with a connecting bridge that you may have to travel across.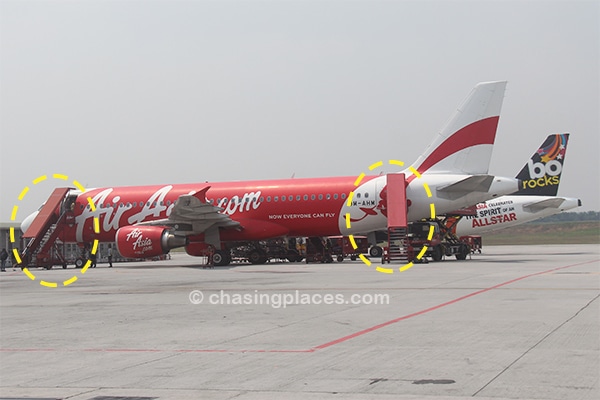 7. KLIA2 has gangways, LCCT used temporary stairways to board flights.
LCCT was free of gangways but used temporary stairways to get passengers on board. KLIA2 however, has air conditioned gangways connecting planes to their respective departure gates.  This in turn makes it much more convenient and less taxing on the elderly to board.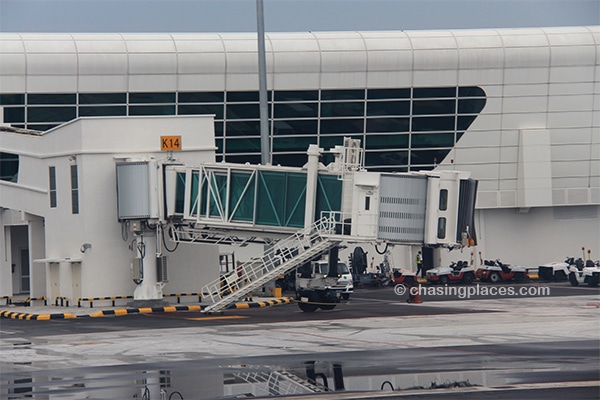 6. KLIA2 has far more shops.
It's hard not to notice the broad array of shopping facilities at KLIA2 in comparison to LCCT. LCCT did have some nice little shops, but KLIA2 has substantially more in terms of selection. Before you check-in for your flight you will most likely travel though what looks to be a mall.  It even has a grocery store inside.  If you need some retail therapy before your trip, you may be in a better mood at KLIA2 opposed LCCT.
Travel Checklist: Do you have everything you need?