Although it is the 'more laidback version' of a Southern Thai isle; Koh Lanta has the right traits to hold its own as a prime Southeast Asian tourist destination.  Lanta's main highlight is its collection of beaches stretching along its western coastline, from north to south.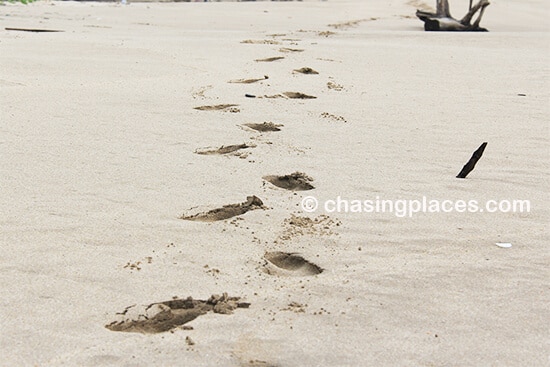 But if you want to do something more than just hanging out on the island's beaches and bays, here are some of the top activities to try out while on Koh Lanta:
1. Drive around Lanta
It is so easy to just kick off your sandals and relax on Koh Lanta, but if you want to do something fun, it is as simple as renting a motorbike and driving around the island.  The roads are well-paved and not busy; so it's perfect for non-motorcycle experts. The roads that stretch along the coast are the best as they overlook the gorgeous Andaman Sea. But take note that a number of sections are hilly and steep, so make sure that you rent a motorbike that's in top condition with the brakes working properly. Don't know how to drive a motorbike? Not to worry, as tourist offices also offer car rental services. The island also has taxis in the form of three-wheeled tuk tuks and bench-seat trucks.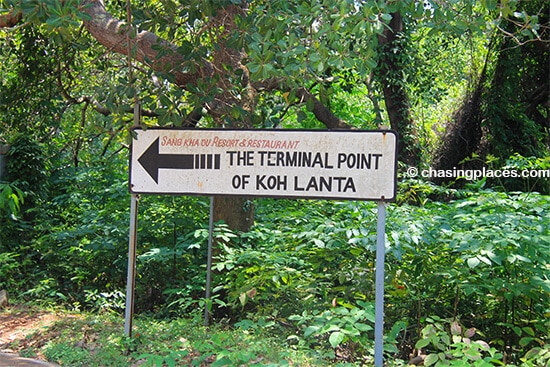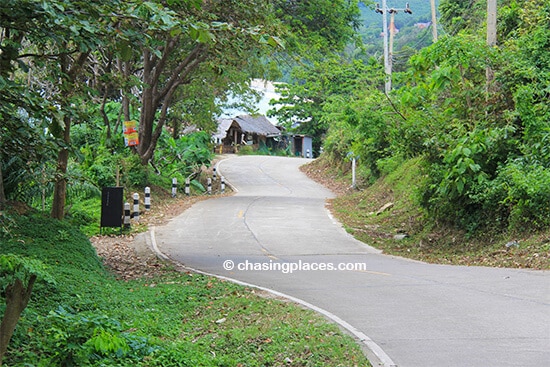 2. Go island hopping
Koh Lanta is actually part of an archipelago made up of many other smaller islands. Thus, if you have more than a couple of days on the island, consider going for one of the many island hopping tours. One particularly popular tour itinerary features four nearby islands, which include Koh Nhai, Koh Ma, Koh Mook and Koh Chuak. Koh Ma and Koh Chuak are excellent snorkeling spots. Koh Chuak, in particular, is home to a colorful reef system. Both islands belong to Lanta's protected marine park.  Koh Mook's main attraction is its Emerald Cave while Koh Ngai is visited for its white sand beach.  If you don't mind going further, you can also opt to visit Koh Phi Phi for a day that is fortunately just a 1 hour ferry away. The tour from Koh Lanta to Koh Phi Phi usually includes a visit to Maya Bay, a snorkeling session and visits to other islands and lagoons.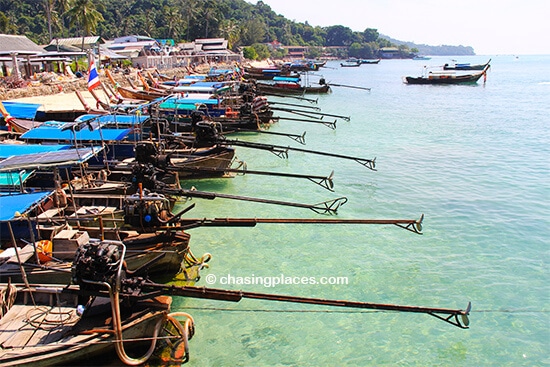 3. Go for an elephant ride through the thick jungle
Koh Lanta's shoreline gets all the attention, so much so that it's easy to forget that the island's interior is also quite splendid. Some parts of the island are flat plains occupied by rice fields, but a major section of it is undulating jungle. You can also find mangroves near moving water. So what is the best way to explore this lush landscape? It would probably be an elephant trek.  There are a couple of companies that offer this special type of trek. One of them is Lanta Eco Tour.
4. Dive, dive and dive!
As mentioned, Koh Lanta is part of an archipelago that belongs to a protected marine national park.  Each major town on the island has a couple of scuba diving centers and shops that offer equipment rental, diving courses and day trips. All you have to do is make up your mind and join a dive group to explore the wonderful sea world underneath the waters surrounding Koh Lanta. Some of the popular dive sites to look forward to include Hin Daeng, a huge underwater rock; King Cruser Wreck; and Koh Ha Yai, a small cluster of five islands just 25 kilometers west of Lanta.
5. Learn how to cook like a Thai
Phad Thai, green curry soup, papaya salad (Som Tum), Tom Yum soup — these are just some of the yummy Thai dishes that have captured the hearts and taste buds of not only tourists but food lovers everywhere.  Thai cuisine is internationally recognized; and by joining one of the cooking classes on Koh Lanta, you will have the chance to learn how to prepare these iconic dishes; and take a piece of Thailand home with you! Thai cooking classes are so popular on the island that every town has a sign or banner up egging tourists to try out a hands on approach to cooking Thai cuisine. Because of the number of cooking schools, take advantage of the luxury of choosing the right school based on package quality, price and reputation.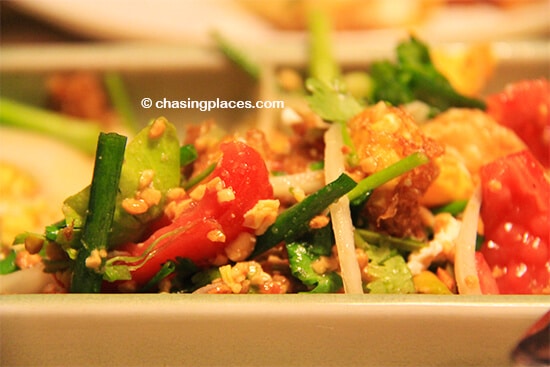 Travel Checklist: Do you have everything you need?
6. Visit Mu Koh Lanta National Park
The Mu Ko Lanta National Park actually refers to the marine park that encompasses 130 square kilometers of the Andaman Sea. But if you're already on Ko Lanta Yai, the park is restricted to an area on the far southern tip of the island. The park features two lovely beaches on each side of the cliff called Ta Noad Cape. Here, you will also find a lighthouse that offers spectacular panoramas of surrounding islands and cliffs. Mu Ko Lanta National Park is also home to an old untouched jungle, which can be accessed by visitors via a two-kilometer hiking trail.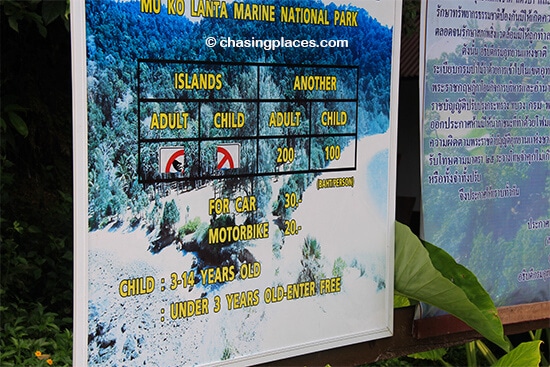 7. Explore the Mai Kaeo Cave
If you are into caves, then Koh Lanta has a very fascinating one, and it is called Mai Kaeo Cave. The cave is situated in the middle of the island. Its location is quite tricky to find, but grab a decent Koh Lanta Map or ask a local, and you will be on your way. From the main road, there are signs to show you where the cave is. You will need to enter a dirt road lined with rubber trees.  Before the entrance of the cave, there's a rustic shack with a lady receptionist. If you want to see the cave, you will need to pay 300 baht, which includes a guide. Supposedly, it's impossible to explore the cave on your own as you might get lost.  The cave exploration can last for 2 hours. Remember to bring a flashlight or a headlight, and water. You should also wear sturdy hiking shoes for easy navigation.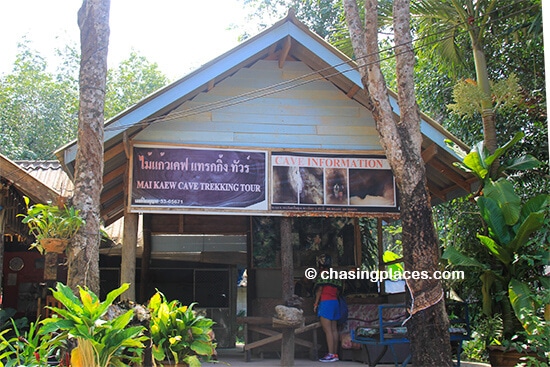 8. Find an eco-tour package
Koh Lanta is also the perfect place to try laidback eco-tours and outdoor activities. The tours offered usually include visits to caves and waterfalls, as well as jungle trekking and longtail boat cruising through mangrove forests. Some tours also give you the opportunity to kayak inside sea caves (like the Talabeng sea cave) and along mangrove forests, such as the Thung Yee Peng Mangrove.
9. Fish at Tung Yee Peng Village
Thung Yee Peng village is not only a place rich in mangroves, but it is also a great place for fishing. The village has a dedicated fishing park, restaurant, café and even a camping site. You can choose from 1 to 3 hour fishing tours, which include boat transfers, a fishing guide, equipment and lunch. Whatever type of fish you catch during the tour can be automatically placed on a barbecue for you to enjoy!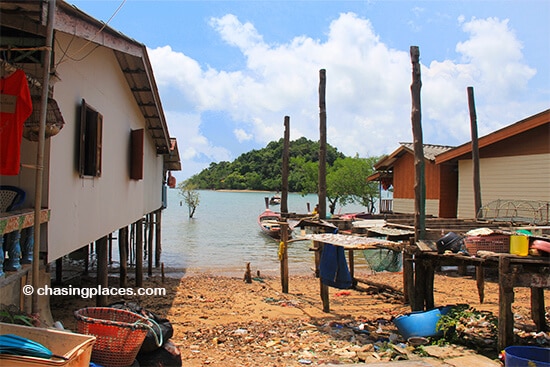 10. Watch the sunset at a restaurant offering viewpoints
Unless you are going to party at one of the bars on Koh Lanta, it's the kind of place where people sleep early after being out under the sun the entire day. But before you wave goodbye to an action-packed day, why not celebrate by watching the amazing sunset on the western coast of the island? Lanta has many bars and restaurants that are ideally nestled on cliffs that dramatically overlook the rugged bays below. In our opinion, the best ones are located on the southern end of the island. The only catch is some of the smaller more rustic bars are closed during low season; but you will still find the bigger restaurants open all year round.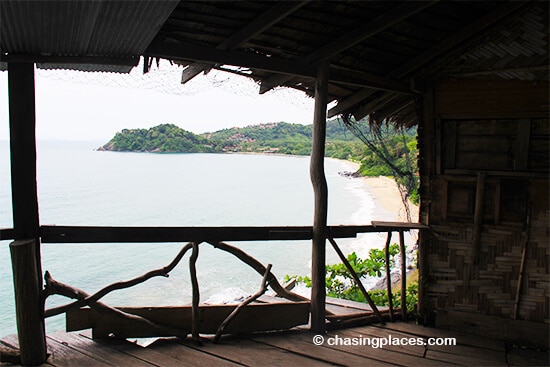 Accommodation Information Koh Lanta
Based on our recent stay on Lanta, it is quite important to spend some time to carefully select where you plan to stay.  Why? Well, due to Lanta's undulating terrain many of the accommodation choices are located on the side of hills. If you are not directly staying on one of Lanta's beaches double check to see how far you are from the beach and whether there is a steep climb their rooms.
Where did we stay on Koh Lanta?
After a tedious search for places to stay on Koh Lanta, eventually decided to stay at Baan Lanta Resort and Spa. We have no direct affiliation with this property, or any property on Lanta.  Therefore, our opinion is unbiased. It turned out to be a nice place to stay.  It's nicely perched over beautiful Kantiang Bay.  The staff were friendly and the breakfast was good.  At the time of writing, it had a score of 7.7/10 based on 225 verified guest reviews. I consider this to be a fairly accurate representation of our experience there.
How to find a good room on Koh Lanta?
When we booked our room on Koh Lanta we consulted the three sites that we felt would provide us with the best opportunity of finding the cheapest prices: www.hotelscombined.com, www.booking.com and www.agoda.com. To save you some time, I have included links below to their respective property lists for Koh Lanta:
Top Rated Properties on Koh Lanta
Based on Verified Guest Reviews
Important: Mobile Users must swipe from left to right to see entire table.
Criteria:
Properties rated based on 'overall' review scores from each respective website's verified guests.
Minimum of 50 verified guest reviews required to be considered eligible for comparison.
All star ratings and verified guest review scores are tallied at the time of writing, and therefore, are subject to change.
We at Chasing Places are consistently adding informative articles about Koh Lanta and the rest of Thailand here. If you happen to have any questions or comments regarding Koh Lanta, or Thailand for that matter, feel free to comment below.
Don't forget to have an amazing experience on Koh Lanta!