During a relaxing weekend getaway it is often challenging to get up to see the sunrise.  Five or six days every week you have to get up early and go through the same old routine.  If you feel guilty catching a few extra hours of sleep on a weekend trip – you shouldn't because these beach sunsets will transform your guilt into pure pleasure.
 1. San Juan Beach, Siquijor Island, Philippines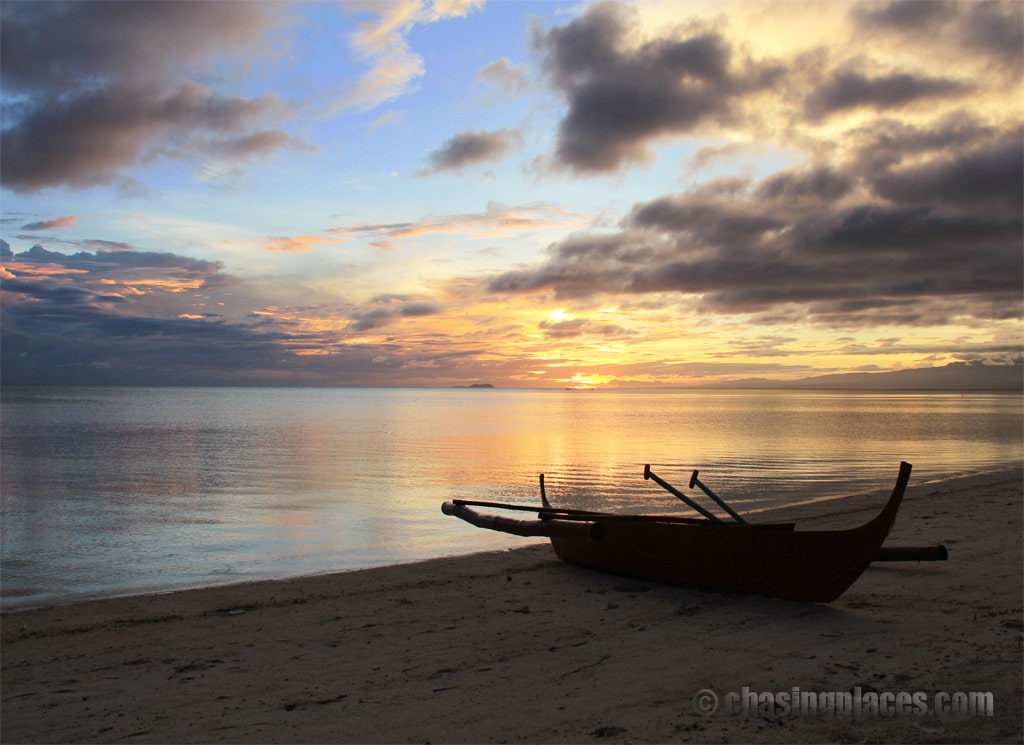 San Juan Beach is quietly located on the south western coast of stunning Siquijor Island in the Visayas region of the Philippines.  Considering that it is only 12 km from the Siquijor pier via the Siquijor Circumferential Road, San Juan Beach is extremely laid back with relatively low tourist numbers and small welcoming hotels.  It is the perfect place to watch the sun slowly set beside Apo Island in the distance as you crack a few coconuts on the empty beach.
Where did we stay while on Siquijor Island?
The small hotel that we stayed at while on Siquijor is no longer open for service. However, within a few hundred meters of where we stayed is White Villas Resort. At the time of writing this property had a score of 7.7/10 based on 19 verified guest reviews. Expect top-notch sunsets from this portion of Siquijor Island.
2. Pantai Cenang, Langkawi Island, Malaysia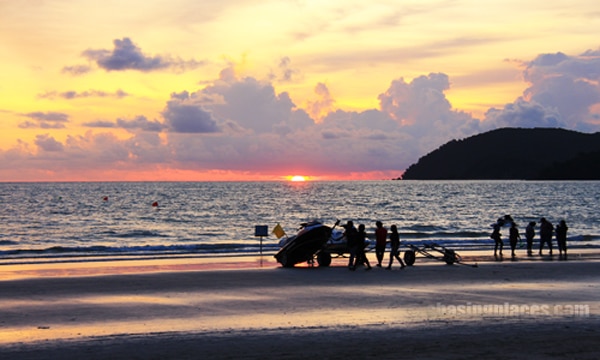 Pantai Cenang is the most developed beach on duty-free Langkawi Island. Although many domestic and international tourists come to Langkawi in order to enjoy the rock bottom prices of alcohol and chocolates, the sunset at Pantai Cenang only adds to the appeal of this island.  After a day of shopping, island hopping or navigating Langkawi by moto there is no better way to end your day than to relax on Pantai Cenang. As the sun gently touches the water of the Malacca Strait beside Pulau Rebak Besar and Pulau Rebak Kechil shades of purple and orange fill the sky.
Where did we stay while on Langkawi?
We have been to Langkawi on multiple occasions. Here are some of the properties that we have stayed at over the years:
The Cottage Langkawi – a nice small, clean guesthouse, located about 5 minutes from Pantai Cenang.
Easy Hotel – a small hotel, about 200 meters from Pantai Cenang.  Large rooms for the price.
Adina Drive In Motel – also close to Pantai Cenang.  Very large rooms, therefore good for group bookings.
Casa Idaman Motel – a nice, clean property that was recently opened.  We stayed here during our last trip to Langkawi.  About a 5 minute walk to Pantai Cenang.
Travel Checklist: Do you have everything you need?
 3. Kuta Beach, Bali, Indonesia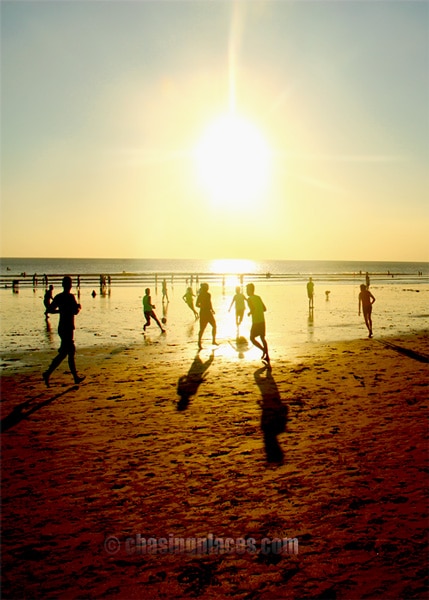 Where did we stay on Kuta Beach?
We stayed about 200 meters from Kuta Beach at a small guesthouse that is no longer open for booking.  It was located right beside the Mercure Kuta Bali. We found this part of the beach to be very convenient and perfect for surfing.
It would be hard to imagine a sunset witnessed by more people in South East Asia than at Kuta Beach.  The beach transforms into a community in the late afternoon.  Locals and tourists both flock to the sand in order to watch a sunset to truly remember.  It seems to take forever for the sun to disappear, but when it does the streets get energized by tourists who want to play an active role in Kuta's famous nightlife.
Regardless of where you plan to stay during your time in Southeast Asia it's important to find rooms in the best locations for the best prices.  Most of our followers prefer to use www.agoda.com, booking.com or hotelscombined.com.