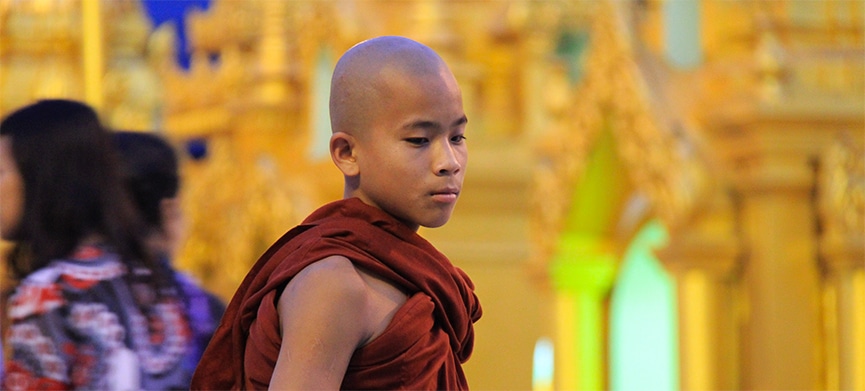 Before my first visit to Yangon, I did some pre-reading to find out what the city's prime tourist attractions are considered to be. Initially, it was quite clear that Yangon itself was much different than many other cities that I have been to before in terms of mega attractions, amusement parks and restaurant choices. Different in a sense that it boasts few, if any, commercialized tourist magnets. My initial search, did however, reveal that Shwedagon Pagoda is considered by many to be the must-see religious venue for those visiting the city. I immediately decided that I would try my best to integrate it into my travel itinerary while in Myanmar (Burma). Here are some of the main websites I used for planning this trip:
World Nomads Travel Insurance. 24/7 coverage for 150+ adventure activities. Get a Quote
Momondo, Booking Buddy. We always use these 2 great price comparison sites to find the world's cheapest flights.
Agoda, Booking.com, HotelsCombined. We have relied on these 3 accommodation sites for over 10 years.
See the Complete List of all the Cost-Cutting Travel Resources we use here….
Travel Checklist: Do you have everything you need?
Aside from the visual pleasure I experienced in Shwedagon, I was also captivated by the locals and their palpable display of faith.  Most of them were wearing  traditional bright clothes, giving me the impression that they want to look their best as the symbol of respect to the site. I saw middle aged men, women, lovely old folks and even children pick their own little space around the pagoda and say their prayer. To tourists like myself, Shwedagon may be a stunning attraction worthy to be photographed. But for the people of Myanmar, it is the most sacred Buddhist site they could ever visit.  Seeing and praying in Shwedagon is a lifelong dream for the Burmese. And I feel humbled by the intense reverence shown by these people toward their religion.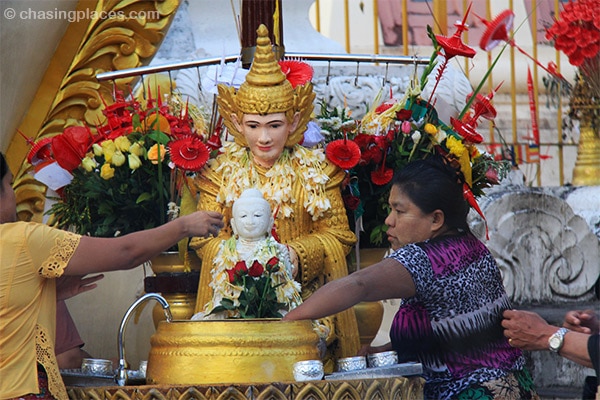 After I made a second loop around the Shwedagon complex; I knew it was time to go back to downtown Yangon. And as I unwrapped my sarong and put my shoes back on, I made one final glance of appreciation and respect to one of Myanmar's most valuable treasures.
How to find the cheapest rooms in Yangon?
Over the last five years the number of accommodation options in Yangon has skyrocketed. This of course is a good thing for tourists because increased competition will mostly likely lead to higher service standards. During our stay we reserved our rooms through Agoda. Although we were completely satisfied with the room selection, I will also share some sites that we have used over the years that might also work for you:
With the largest selection of rooms in Yangon, this is the natural selection for many tourists visiting the city. At the time of writing they had almost 300 properties in Yangon. Here is a link to this list:
With slightly fewer rooms than Agoda, www.booking.com is still the top choice for many of our readers because of their free-cancellation policies, and the freedom to pay right at the hotel. Here is a link to their 200+ properties in Yangon:
If you want to quickly and effectively compare room prices in Yangon this is the place to do it: