This article discusses how a traveler can get from KLIA (Kuala Lumpur International Airport) to KL Sentral, the main transport hub in Kuala Lumpur Malaysia. 
From downtown Kuala Lumpur, KLIA 1 and 2 are about 55 and 46 kilometers away respectively.  Despite this distance, the KLIA Express, the fast train service has made it possible for passengers arriving from this airport to conveniently reach the city proper at a record speed of 29 minutes.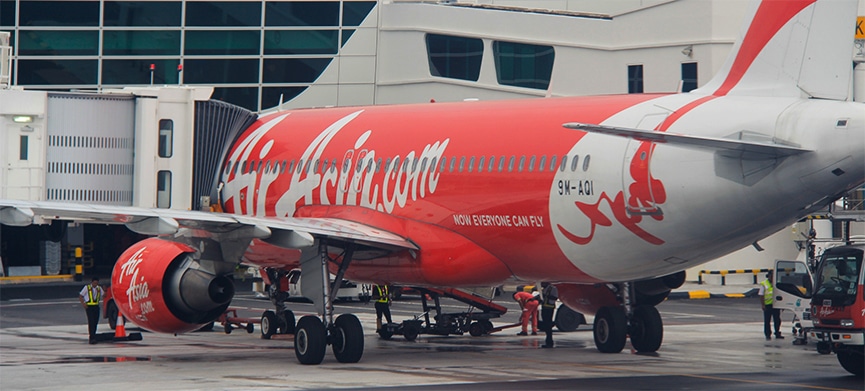 KLIA Express is the best option to get to KL Sentral from Kuala Lumpur International Airport if you:
Solo traveler or couple. If you're coming in as a family or group, taking a taxi is the cheaper option if you're not in a hurry. 

If you do not have a lot of luggage.  Passengers are given plenty of time to store their luggage at a proper place before the train leaves. But if you have more than 2 huge luggage, you may get a little stressed storing them if you're taking the train.

If you're in a hurry, then taking the KLIA Express is by far the fastest way to get to the city proper of Kuala Lumpur.
Here is the step-by-step guide in taking the KLIA Express Train to KL Sentral from the Kuala Lumpur International Airport.:
1. Clear Customs and Immigration and proceed to take your luggage.  
At the luggage carousel area, there is a ticket booth for the KLIA Express. You can purchase your train tickets here using your credit card or cash.
2. Make your way to the third floor of the airport to the KLIA Express Terminal. 
This terminal is attached to the Arrival Hall of KLIA so there is no need to leave the building. You just need to take the escalator or lift down the first floor.
Take note that there are two types of train services that run from KLIA and KLIA2, and these are  KLIA Express and KLIA Transit. KLIA Express goes all the way to KL Sentral without stopping, hence the name.
KLIA Transit has a few stops including the TBS Terminal. This important terminal south of Kuala Lumpur is the departure hub of buses going to southern cities or towns of Malaysia such as Penang, Taiping, and Singapore. 
 4. Tap your card to the entry machine and the door will open. 
You can ask for assistance from the personnel in charge just in case you have oversized luggage that needs to pass through the bigger gate.  Reminder: Do not lose your KLIA Express Card because the management will not easily take your word that you already paid for the ticket. They will make you pay again.
5. Enjoy the ride. KLIA Express is one of the nicest fast trains we've taken.
 It has always been cleaned and spacious (aside from very rare busy times e.g. Chinese New Year) It offers comfortable seats and you don't have to worry about traffic and worry less about road accidents. They offer free WiFi, although we have not really used it. 
6. Arrive at KL Sentral. KL Sentral is the central station close to the downtown area of Kuala Lumpur.  
From KL Sentral:  You can use the other train networks available in Kuala Lumpur. These networks are LRT, MRT, and Kommuter Line. 
KL Sentral is located close to some of the best hotels in the city like the Hilton, Le Meridien, and St. Regis. There are also a number of smaller boutique hotels in the Little India neighborhood, which is just walking distance away from KL Sentral. 
Fare Chart and Schedule for KLIA Express
Where to Stay in Kuala Lumpur
Kuala Lumpur has a wide selection of hotels and accommodation. It's hotel choices are generally more versatile and cheaper than other Southeast Asian destinations.
Some of the best neighborhoods to stay in Kuala Lumpur are:
The KLCC area- close to shops and main attractions like the Petronas Towers
Bukit Bintang – nightlife district of KL 
KL Sentral neighborhood – close to the main train terminal in the city. It is also close to shops, malls, and popular neighborhoods like Bangsar. 
One of the best hotel booking platforms in Kuala Lumpur is Agoda.com because this company is more focused on catering to the Southeast Asian Market. 
If you prefer a free booking cancelation option, then you may want to book your hotel through Booking.com
If you find this guide useful, share this article on Facebook to help other travelers find practical and useful information. 
Keep on chasing places.