Kuala Lumpur, or fondly called KL by locals, is the bustling culturally diverse capital of Malaysia.  Make no mistake about it, KL is a highly sophisticated and metropolitan city compared to its Southeast Asian counterparts.  The city's downtown area is packed with skyscrapers, superb hotels and large beautifully decorated shopping malls.  Kuala Lumpur is home to many ethnic groups such as the Southern Indians, Chinese and Malay.  It is also a favored vacation destination not only for Southeast Asian tourists but also for people from Europe and the Middle East.
A good portion of KL's population prefers to drive than to take public transportation. This can be attributed to several factors such as relatively lenient bank and government loan regulations, the strong presence of affordable local car manufacturers, and cheap gas.  The city's roads can get really crowded especially during rush hours. Thus, it seemed like a wise decision to build the international and domestic airports an hour away from the city center. Unfortunately for commuters, going to and from these airports are not as straightforward.
The main international airport in Kuala Lumpur is called KLIA (Kuala Lumpur International Airport). With its simple and sleek layout, modern facilities and excellent management, it is one of the best airports in the Southeast Asian region.
Below are some information and steps on how to get from the airport to Kuala Lumpur:
By Taxi from KLIA to Kuala Lumpur
Purchase a taxi coupon at KLIA's Arrival Hall, which is situated just before the public arrival area and after the Customs desk.
Wait at the allocated taxi line and once your turn is up, give the coupon to the driver.
By Taxi to KLIA from Kuala Lumpur
Arrange for a taxi to drive you all the way to the KLIA airport.  Make sure to negotiate the price before you get in. Some drivers prefer to use the meter while others would want a set price. If you can't be bothered with negotiating, there is also an airport limo service you can call to pick you up at your chosen time and place.  This service's rates depend on the location of the pickup and the type of car you choose to use.  Note: The Airport Limo Service does not mean you will be driving in an expensive limousine car.
Reminders:
 The journey to Kuala Lumpur International Airport by taxi takes around 1 hour. If you will take the taxi during rush hour, it will most likely take about 2 hours.
By Fast Train from KLIA to Kuala Lumpur
Once you arrive, make your way out of the airport arrival concourse.
Follow the signs that say KLIA Expres. You will need to go down the escalator or in the elevator as the train platform is located at the underground level.
 Buy a single journey ticket at the KLIA Ekspres counter, and then wait for the train to arrive.
By Fast Train to KLIA from Kuala Lumpur
Take a taxi to KL Sentral, the main public transportation center in the city.  Every driver in the city knows where KL Sentral is.
Hop on one of the two Express Rail Link (ERL) services in KL Sentral. The first ERL service is KL Ekspres, which is the non-stop, direct train to KLIA. The second ERL service is the KLIA Transit, which stops at three stations before heading to KLIA.
Reminders:
The journey from KL Sentral to KLIA and vice versa via KL Ekspres takes 28 minutes. Trains depart every 15 minutes
The journey from KL Sentral to KLIA and vice versa via KL Transit takes about 36 minutes. Trains depart every 20 minutes.
Travel Checklist: Do you have everything you need?
By Bus from KLIA to Kuala Lumpur
Walk to the ground Ffoor of the KL International Airport
Find the Bus Terminal, which is on Block C Short Term Car Park.
Purchase a ticket from a dispatcher who usually stands in front of the bus.
Make sure to hop on the bus marked as KL Sentral.
By Bus to KLIA from Kuala Lumpur
Take a taxi to KL Sentral, the city's main transit hub.
Make your way to the ground floor and walk to the complex's farthest end, the section nearest to the Brickfields neighborhood (Little India).  Climb down the stairs that will lead you to the underground level, where most buses line up.
Hop on one of the buses that have "KLIA" displayed on their sides and front. There will be a designated personnel wearing uniform in front of the bus.
Reminders:
The bus frequency at the KL International Airport and KL Sentral is every one hour.
 The bus fare is 9 RM for adults and 8 RM for children.

The journey from KL Sentral to KLIA, and vice versa, is from 40 minutes to 1 hour, depending on traffic conditions.

 There are some bus companies that take passengers from other parts of the city to the international airport.
 

Tickets for Airport Coaches can be bought online.

  Click here

for more information.
Where do we stay while in Kuala Lumpur?
We have visited Kuala Lumpur on multiple occasions.  Under most circumstances we stay at Pacific Regency Hotel Suites. It's important to note that we don't have a direct affiliation with this property, therefore our opinion is an unbiased one.  Overall this has turned out to be an excellent choice in Kuala Lumpur.  It has some of the best-priced rooms we have ever come across.  Similarly, the rooms are massive and it's only 5 minutes from the Monorail (public transport). At the time of writing it had a score of 8.1/10 based on 8464 verified guest reviews. Some of their rooms do not offer Petronas Tower views.  Therefore, try one of these if that's your priority:
Traders Hotel by Shangri-La – arguably the most popular hotel in KL with superb tower views.
Grand Hyatt Kuala Lumpur Hotel – a beautiful modern hotel located meters from the Twin Towers.
Finding the right hotel in Kuala Lumpur
Finding the right hotel in Kuala Lumpur can be a daunting task – especially if it's your first time in the city.  I suggest sticking with reputable hotel providers such as www.agoda.com, booking.com or hotelscombined.com. Booking.com offers affordable prices and the best selection of refundable rooms, whereas hotelscombined.com is the world's best price comparison site. Agoda.com is the most popular accommodation site in Southeast Asia. Either way, you should be confident with their customer reviews. I have created links to their respective property lists for Kuala Lumpur to save you some time:
Top Rated Properties in Kuala Lumpur
Based on Verified Guest Reviews
Important: Mobile Users must swipe from left to right to see entire table.
 Criteria:
Properties rated based on 'overall' review scores from each respective website's verified guests.
Minimum of 50 verified guest reviews required to be considered eligible for comparison.
All star ratings and verified guest review scores are tallied at the time of writing, and therefore, are subject to change.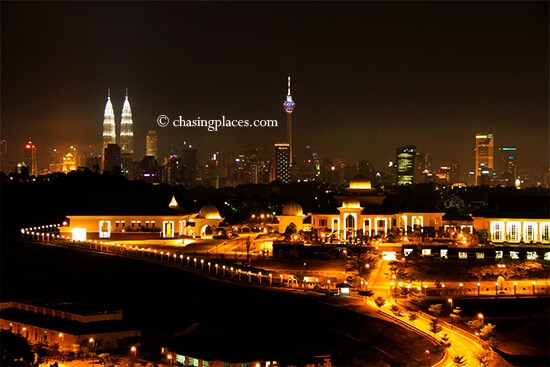 Feel free to check out our extensive range of other articles about travelling in Malaysia. We wish you a safe and enjoyable trip to Kuala Lumpur!
Alternatively, you can use the search box below to speed up your search for a hotel in Kuala Lumpur.