Planning Websites
We used these sites for our Trip to Isle of Pines
World Nomads Travel Insurance. 24/7 coverage for 150+ adventure activities. Get a Quote
Momondo, Booking Buddy. We always use these 2 great price comparison sites to find the world's cheapest flights.
Agoda, Booking.com, HotelsCombined. We have relied on these 3 accommodation sites for over 10 years.
See the Complete List of all the Cost-Cutting Travel Resources we use here….
Isle of Pines: The Jewel of the Pacific
How can a 19th century penal colony site be a slice of paradise? This will probably be the question that will pop into a visitor's mind upon learning the history of Isle of Pines.  And once you set foot on this pristine Pacific island, you will definitely think that this is valid question.
Isle of Pines is just less than a 30-minute flight from the main island of Noumea, New Caledonia. It is often considered as one of the most beautiful islands in the Pacific. If you don't believe the travel enthusiasts, then you should at least believe Captain Cook. Taken by its incredible beauty, the great explorer famously called the island the "Jewel of the Pacific." Captain Cook was also responsible for the English name of the island. However, for the locals, Isle of Pines will forever be their enchanting "Kunyie."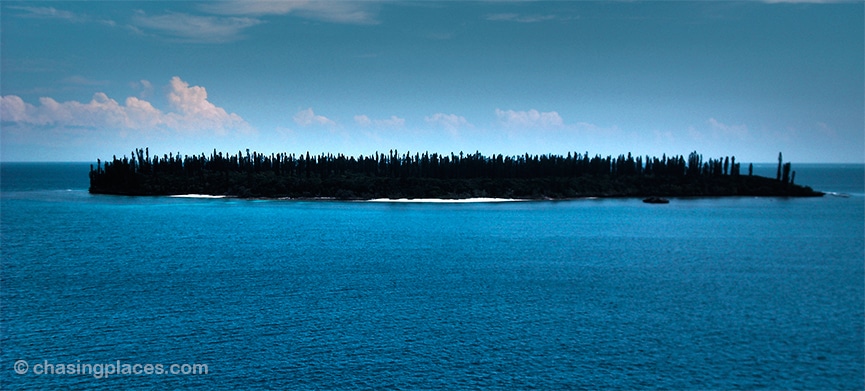 Despite having a couple of exclusive resorts, the island has remained largely untouched. Its stunning beaches have kept their natural and deserted look. Aside from the iconic pine trees dominating its landscape, some parts of the island are also gloriously covered by thick forests.  Even the roads that lead up to the coves and beaches are charmingly covered with banyan trees.
Activities to Indulge In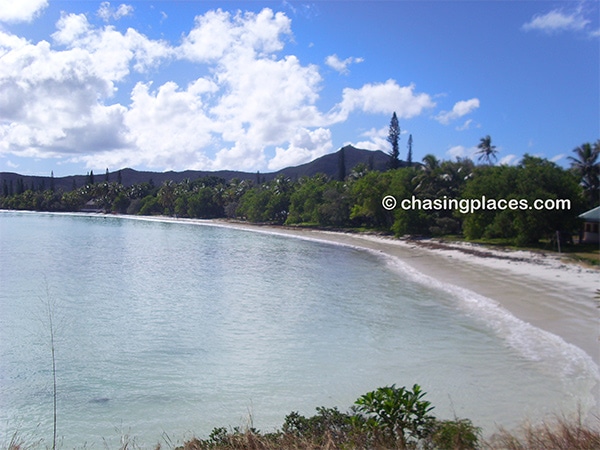 The waters surrounding Isle of Pines exude that pristine bluish hue that Pacific beaches are known for. On this particular island, the blue color is so consistent and vivid that you will nearly think your eyes are deceiving you. Trust us when we say that even the best photographs of Isle of Pines are pale in comparison to the real thing. Just a few meters off the island's shore, are colorful reef formations that serve as home to a wide range of marine creatures like giant clams and angelfish! Thus, one of the best things to do on the island aside from relaxing is snorkeling.
Do you want to get an incredible 360 degree panoramic view of the whole island and its seemingly endless turquoise waters? If the answer is yes, then wear a sturdy pair of shoes and get ready for a challenging hiking adventure. To capture this most coveted view, you have to make your way to the top of Pic N'ga Mountain.  Standing at about 260 meters above sea level, Pic N'ga is the highest point on the island. It will take you about one hour to hike from Kuto Beach to Pic N'ga. Don't forget to load up on sunscreen and water before doing the hike!
Travel Checklist: Do you have everything you need?
Gorgeous Bays to Choose From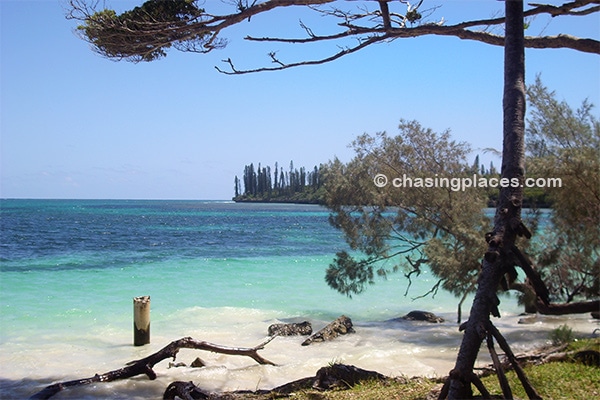 Measuring approximately 15 kilometers long and 14 kilometers wide, Isle of Pines may be relatively small but it is packed with idyllic beaches. Some of its most prominent sandy stretches include the Kuto Bay (Baie de Kuto), Kanumera Bay (Baie de Kanumera), Upo Bay and Oro Bay.
The divine curve-shaped Kuto Bay stretches 1.6 kilometers. Like the other beaches, you cannot find fault with its powdery soft white sand and clear blue waters. This is where the tender pier is located. Large cruise ships cannot dock right on the shore of the island. So they moor the ship near the bay and use tender boats to bring in passengers.  Just next to Kuto is the equally magnificent Kanumera Bay. You just need to walk about 1 kilometer to reach this bay from the tender pier. Kanumera is known as an excellent snorkeling spot. It is marked by the huge rock at the center of the bay.
Getting to Isle of Pines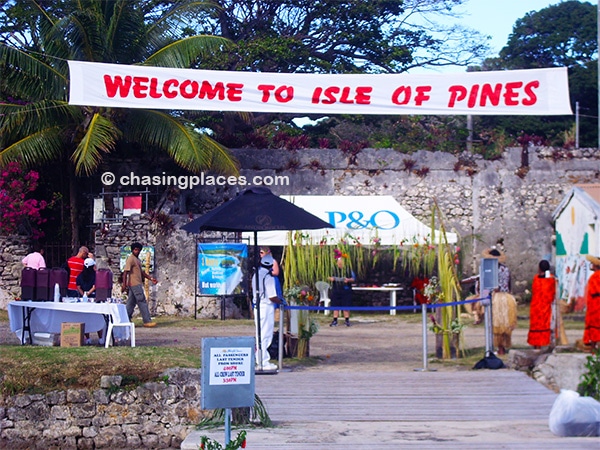 Because of its remote location and magnificent beauty, it is no wonder that the island is a popular destination for cruise ships like those belonging to the Carnival Cruise fleet.  Booking a cruise to the Isle of Pines is actually one of the best ways to visit the island for a couple of reasons. One of the main reasons is that the island has only a few accommodation options, and they are most likely quite pricey. Isle of Pines also has very a limited number of shops and commercial establishments that cater to a large number of tourists.  Another advantage of cruising is that cruise companies usually arrange different tours for its passengers. This allows you to enjoy the island in different ways. You can go for a memorable diving expedition or go on forest treks to marvel at the island's distinct and fascinating wildlife.  Most cruises that go to Isle of Pines tend to originate in Brisbane, Sydney, or Auckland. Therefore, most tourists tend to stay a few days in these cities prior to sail off.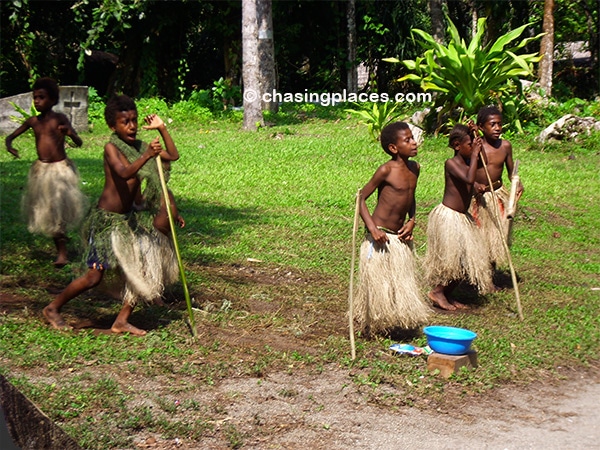 Another practical way of visiting the island is to opt for a sailing tour. This guarantees that you have a bed to sleep on at night. At the same time, sailboats give you more flexibility to explore the island and other nearby destinations. Other options for getting to Isle of Pines include signing up for a day trip package or taking the Betico Ferry service from Noumea.
Want to find the cheapest rooms in New Caledonia?
If you're looking for affordable rooms in New Caledonia, then your best to try a large room provider such as www.agoda.com or www.hotelscombined.com. These sites differ however. Agoda has a huge selection of rooms with a great rewards program, whereas Hotelscombined is a price comparison website that enables guests to quickly find the cheapest available rooms. Either one of these sites should work well for you in this part of the Pacific.