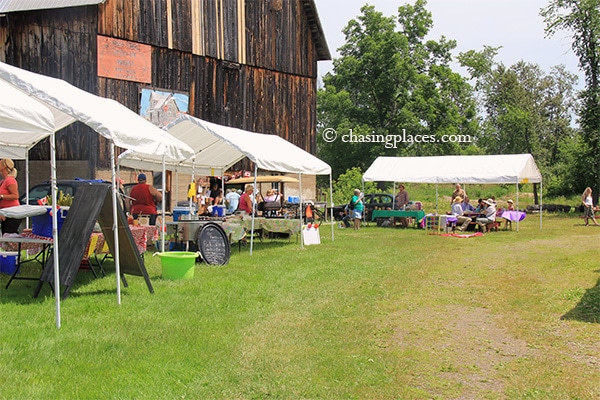 My annual visit to the Canadian village of Killaloe is always a welcome change. Having grown up in a city most of my life, it was refreshing to come to a place where the main attractions are lakes, forests, parks, canyons, cliffs and of course the small-town hospitality.
After my wedding celebration, a friend of mine gave me a shirt that said, "Where the hell is Killaloe?" I guess some of you might be thinking of this question right now. Originally an early Irish settlement, Killaloe is a charming and peaceful town in central Ontario, Canada.  Its location is not as remote as someone would expect, as it is only a few hours away from the Canadian capital of Ottawa. Killaloe is serene, much like the wonderful natural landscape surrounding it. I used the description "charming" mainly to refer to the town residents, who are fondly called by my friend, "valley people." Everyone I have met walking or driving around Killaloe have always been very pleasant. They never hesitate to smile and they always seem to utter the greeting 'hi" or "hello." If you want to know how polite Canadians can get, Killaloe would provide you with a quick and honest indication.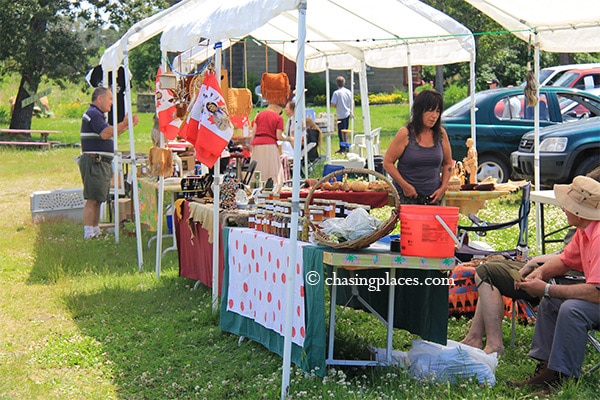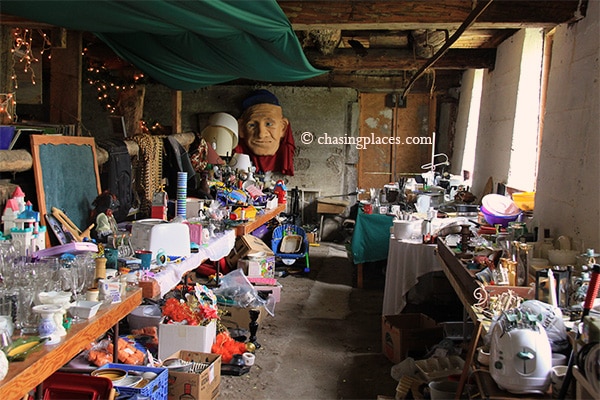 Travel Checklist: Do you have everything you need?
I have been told that many city dwellers have summer cottages in Killaloe for obvious reasons. Summer is arguably the best time to visit the town as its surrounding lakes are glistening, local wildlife is thriving and the temperature is ideal for several outdoor activities. During my last visit to Killaloe, I discovered another reason why tourists should make an effort to visit this Ottawa Valley village, and this time it was the Killaloe Farmers' Market.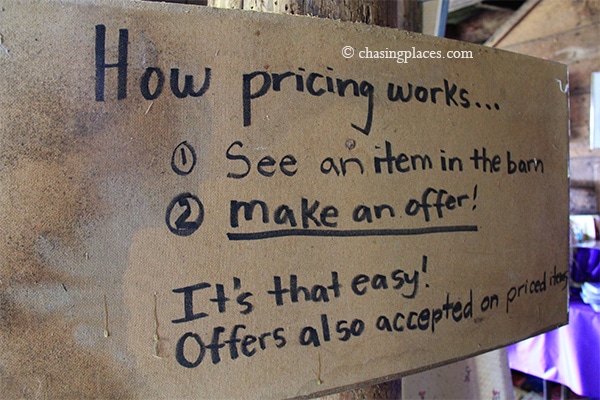 It did not take a long time for me to realize that the Farmers' Market is a very special place. On the outside, it is a lively marketplace where people can get good food, and locally grown organic produce. But the Killaloe Farmers' Market is so much more than that. It is a reflection of the strong bond made by a close-knit community. Organizers do not only make the market come to life. It is a collective effort by residents who make a conscious decision to support their local farmers and producers, despite the commercial dominance of large retail chains like Walmart and Costco across the country.
The free spiritedness and warmth that attracted me to Killaloe, can immediately be felt once one sets foot on Hoch Farm – the site where the market takes place every Saturday of July through August.  The interior of the farm's barn is converted into a flea market area, where a wide range of pre-owned, antique, and vintage items are sold. Several stalls are set up around the barn, and they sell everything from organic meat, vegetables, herbs, seasoned fruits, baked goods, crafts and plants.  The market's overall mood is even made more festive by regular live musical performances.  The market welcomes visitors as early as 10:30 am, and there is plenty of opportunity to grab breakfast and lunch at one of the market's outdoor cafes.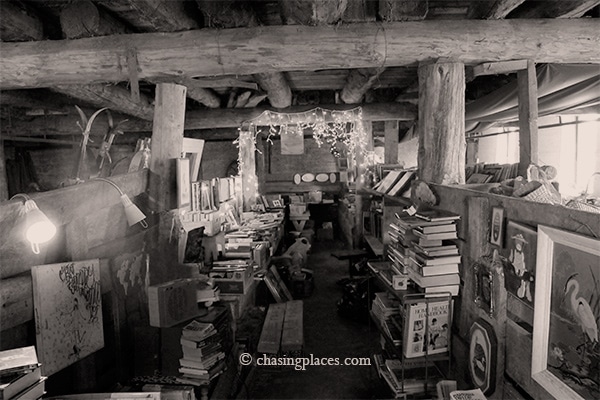 I genuinely had fun walking around the market and interacting with the locals. And since my companion grew up in Killaloe, we ended up bumping into people we knew.   I now realize that the market is notorious for such "chance meetings." But this is exactly what's endearing about this small community market – it brings people together in a simple and traditional way. So next time, you're in the Ottawa Valley during the summer; stop moping around at home and take a break from Facebook, Twitter and other social media sites. Get up early and head out to the Killaloe Farmers' Market to eat good food and meet real people.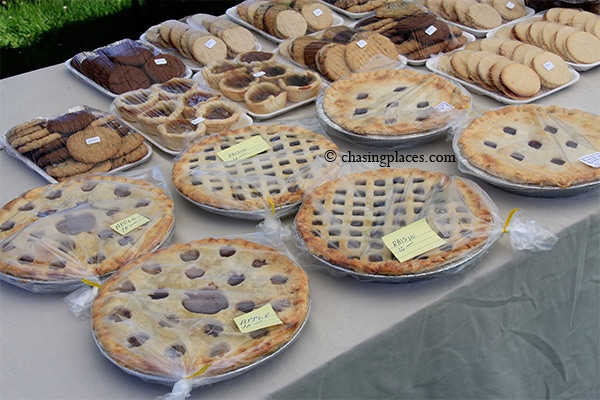 From their Facebook Page:
The Killaloe Farmers' Market is open every Saturday from 8:00 a.m. to 1:00 p.m. at the Hoch Farm in Killaloe (86 Queen Street). You can find Hoch Farm on Highway 60, west of the flashing light at the Killaloe-Round Lake crossroads. For more information, visit the Farmers' Market Facebook Page.
How to find the cheapest rooms near the Killaloe Farmers' Market?
Based on our experience visiting Killaloe and the surrounding area on multiple occasions we suggest using a large booking site such as www.booking.com or www.hotelscombined.com. Two excellent places that we have stayed at before are: Greystone on Golden Lake and Sands on Golden Lake.
We wish you the best of luck finding a comfortable place to stay in this scenic region of Ontario.