Once I stepped on Koh Lanta, I immediately felt that there was something really laid back and peaceful about this Thai isle.  Sure, it does not have the same party scene as Koh Phi Phi or the fame of Phuket, but I think most seasoned travelers to Thailand, including myself, would agree that it is truly a blessing that Koh Lanta is there to be 'the alternative' travel option.
Technically speaking, Ko Lanta is not simply a single island, but it is instead, an archipelago comprised of 52 islands and it is protected by the Mu Ko Lanta Marine National Park.  This archipelago sits on the Andaman Sea, in the southern region of Thailand .The two main islands are Ko Lanta Noi (Small Lanta Island) and Ko Lanta Yai (Big Lanta Island). All the tourist activities occur on the larger Ko Lanta Yai, so when guidebooks and websites talk about Koh Lanta they often refer to the bigger island. The interior part of the island consists of some rice paddies and a number of lush tree-covered hills and mangroves.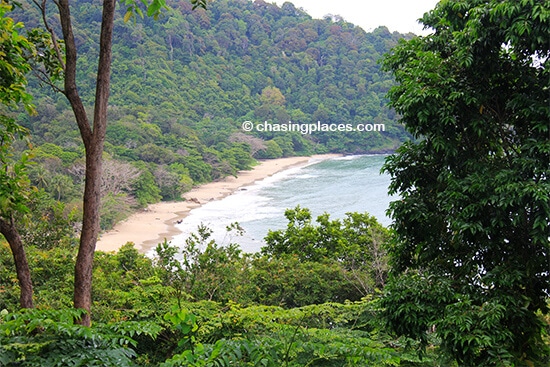 Despite being part of the Krabi Province, Lanta is devoid of the gigantic limestone karsts that give character to its neighboring islands. But what it lacks in geological formations, it does compensate with its more authentic environment. Lanta is mostly occupied by Muslim Thais, and their culture and tradition are very much evident. The call to prayer can be heard throughout the day, women wearing head scarfs are seen everywhere, and there are still communities that choose to build their rustic homes near the sea.
It was supposedly once the home of sea gypsies and the hub of frontier backpackers. But somehow Lanta has evolved over the years, and it has become more like a safe and mid-range holiday destination that mainly attracts backpacking groups and European families.  And somehow, despite Koh Lanta being the kind of place that's ideal for the older crowd, young people traveling in groups were very much visible on the roads during my visit.  This tramples the popular belief that youthful souls are contented staying on Thai party islands.
There are enough resorts thriving on the island; and most of them are ideally perched on cliffs or hills or a few meters away from bays and beaches.  If your idea of an ideal resort has something to do with ample space, a relaxing vibe and being very close to nature, then Koh Lanta's accommodation choices can deliver all these.  With Lanta's many bays and beaches, the hotels and resorts do not need to be concentrated in one area or crammed together to fight for attention. But despite the presence of resorts, there are still plenty of accommodation choices that cater to people on a smaller budget.  In fact, I found a nice bungalow-style rustic room for a fairly affordable price.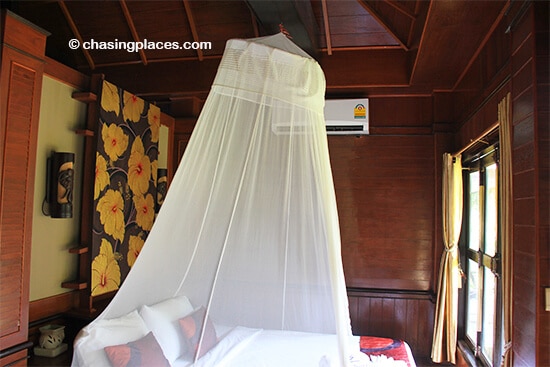 Koh Lanta is a big enough island (about 30 kilometers long and 6 kilometers wide) with an impressive, well-connected and well-paved road system. It is no wonder that one of the main tourist activities here is cruising on these empty roads on a motorbike. Island tours, eco-tourism and diving are the other common activities on Koh Lanta. And although the entire country is passionate about their culinary heritage, I have never been on a Thai island that offers so many cooking classes as Lanta. Although Koh Lanta is a place more fitted for watching sunsets, getting a massage and walking down the beach, there are still a number of bars on the island. So you do have a choice if you want to have a big, albeit more controlled, night in Koh Lanta.  This makes Lanta a more well-rounded travel destination than other islands. But if you cannot resist the urge to see Maya Bay and Koh Phi Phi, Lanta is close enough that you can go for day trip.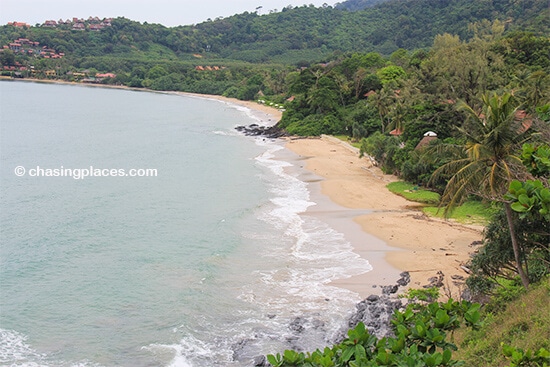 Travel Checklist: Do you have everything you need?
Like other Southern Thai isles, Koh Lanta is blessed with about 9 beaches sitting on its western shoreline. Some of the access points to these beaches are so well hidden from the main road that finding them can be a mini-adventure.  To be fair and objective, Lanta's beaches do not have Koh Phi Phi's pearly white hue; which is perhaps one of the main reasons why the latter enjoys more popularity and worldwide recognition. No matter what you may read in guidebooks and brochures, Koh Lanta's beaches feature a more grayish or golden sand, sometimes mixed in with crushed shells. When wet they can appear brown, but when dry almost white. But rest assured, they still possess a certain distinct character. If you happen to visit during low season (which we did) (April to November)) you can enjoy the serenity, isolation and completely undeveloped beauty of these sandy stretches. And when you truly value such traits in a beach, does not it really matter what the color of the sand is?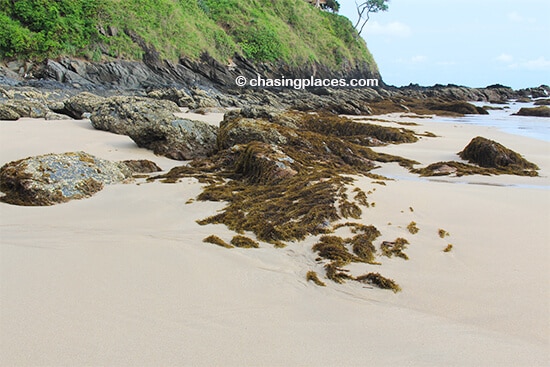 And so if you are like me – a traveler who wants to truly experience Koh Lanta, understand that you should never be in a hurry. Experiencing Koh Lanta is all about savoring the moment, and valuing the simple but beautiful things in life.
Where did we stay while on Koh Lanta?
When we were searching online for rooms on Koh Lanta we wanted to stay somewhere near the beach without spending a lot of money. Eventually we decided to stay at Baan Lanta Resort & Spa. We don't have a direct affiliation with this, or any property on Lanta.  Therefore, our opinion is an unbiased one. It turned out to be a nice mid-range resort. It's located right on Kantiang Bay – one of the nicest beaches on the island. We also liked their breakfast spread and their clean pool. During high season their rates tend to spike due to demand.  At the time of writing they had a score of 7.7/10 based on 263 verified guest reviews. I consider this to be a pretty accurate representation of this property based on my experience there.
How to get the cheapest rooms on Koh Lanta?
Most of our readers choose from three leading booking sites (and so do we) when it comes to finding rooms on Lanta and the rest of Thailand.  The leading booking site in Thailand (and most of Southeast Asia) is www.agoda.com. Many of our European and western readers prefer booking.com due to their favourable cancellation policies. Those looking to seriously shop around for prices prior to booking typically use www.hotelscombined.com. I have included links below to their respective property lists for Koh Lanta to hopefully save you some time and money:
Top Rated Properties on Koh Lanta
Based on Verified Guest Reviews
Important: Mobile Users must swipe from left to right to see entire table.
Criteria:
Properties rated based on 'overall' review scores from each respective website's verified guests.
Minimum of 50 verified guest reviews required to be considered eligible for comparison.
All star ratings and verified guest review scores are tallied at the time of writing, and therefore, are subject to change.
You may also use the Search Box down below to compare hotel prices on Koh Lanta