Shilin Market is one of the biggest night markets in Asia.  The market lies in the northern district of the same name, in the bustling Taiwan capital of Taipei. Over the years, Shilin has become a main attraction for Taipei city. It is an ideal place to experience the vibrant Taiwanese culture, and solid proof of a resilient entrepreneurial society; one of the main reasons why the small island nation's economy is steadily progressing. Businesses in the market start rolling at around 4 pm and stay open to the public till after midnight.
The Shilin Market is a definite must-see while you're in Taipei. But what can you actually do when you finally decide to visit this humongous market?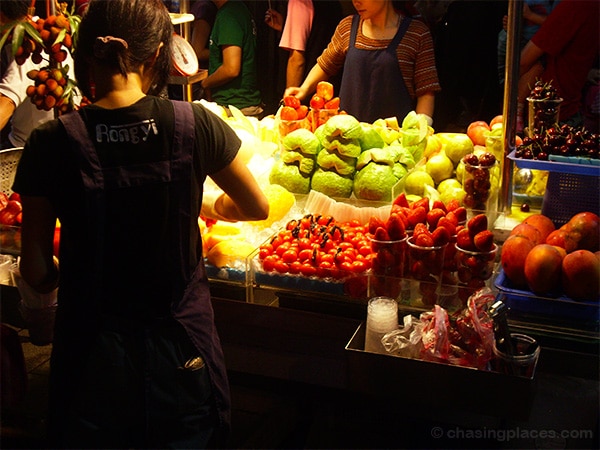 1. Eat 
Taiwan is widely known for their distinct version of Chinese cuisines.  If you want to truly indulge in the real Taiwanese culinary experience, all you have to do is head out to Shilin Market. Here, you will find stalls upon stalls offering different types of meals, snacks, fruits and drinks. You have all night to fascinate your eyes and satisfy your taste buds. You will see familiar food like pancakes, sausages and noodle soups, but you should also expect the different and bizarre. Some of the popular dishes include omelet, duck meat, spare ribs and shaved ice. But the most memorable for us is the stinky tofu, which lives up to its name, and is arguably the foulest odor, you'll ever encounter in your life. If you have nerves of steel, try this Taiwan delicacy for the rights to brag. According to the locals, it is quite tasty, while others say that it's like any other tofu.
2. Shop
Food is not the only product sold in the Shilin Market, you will also find shops and stalls selling various items; from clothes, accessories, jewelry, to housewares, decorations, toys, crafts and even pets. Compared to other countries in the Asian region, a large number of Taiwanese shops are not tucked neatly in large mall complexes. Instead, they are lined up along key thoroughfares. As a result, they give more color, life and character to neighborhoods and districts, and the streets encompassing Shilin are no exception.
Travel Checklist: Do you have everything you need?
3. Play
The entire family can actually have a fun outing just by visiting Shilin market. Since there are a lot of competitors when it comes to selling food and drinks, businessmen have decided to put up stalls which offer novelty games and entertaining activities, like the ones you normally see in carnivals and theme parks.  Some of the usual entertainment schemes include darts, bingo, mini roulettes, fortune-telling booths, pinball machines, toy gun shooting and archery.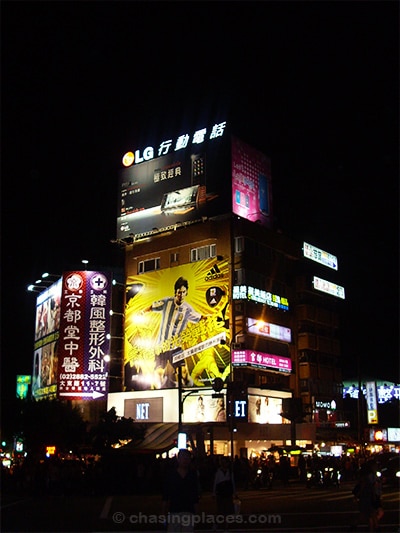 4. People-Watch
Even if you came with a full stomach and have little interest in shopping, The Shilin Market is still an amazing place to see Taiwanese people, young and old, in their happy element.  After all, the market is where they come to relax, unwind, socialize and have fun after hours of hard work or school. The weekends at Shilin are so busy that walking on one of its narrow streets makes you feel like you are part of a large school of fish trying to find its way through a stream. But it is definitely quite the experience, and something we have never seen before in our travels.
Getting to the Market
You can reach the Shilin Market by taking Taipei's MRT network service. The nearest station to the market is the Jiantan Station, which belong to the Danshui- Shindian (Red) Line. From this station, you need to walk across the road to reach the night market's main food court. Other shops and stalls are spread around the neighboring streets to the north. There are also a couple of public buses that include the Shilin District in their daily route.
Finding the Cheapest Rooms in Taipei, Taiwan.
Suggestions.
Taipei has got a nice selection of rooms to suit all budgets. Typically, when we visit Taipei we tend to use www.agoda.com because of their massive selection, good prices and reliable guest reviews.  To help you save some time, I have also created some links to other sites that we have used in the past. Use what works for you:
www.agoda.com – Taipei          www.booking.com – Taipei        www.hotelscombined.com – Taipei