If you have been listening to the news over the last couple of years, it has been an exciting time in Burmese politics.  Small democratic steps have been made towards opening up the country for tourism in addition to foreign investment.  However, these progressions have been challenged by religious-based conflicts in different regions of the country. Regardless of the on-going politics, I always wanted to make my trip to Myanmar one to remember.  Fortunately, it was everything I anticipated.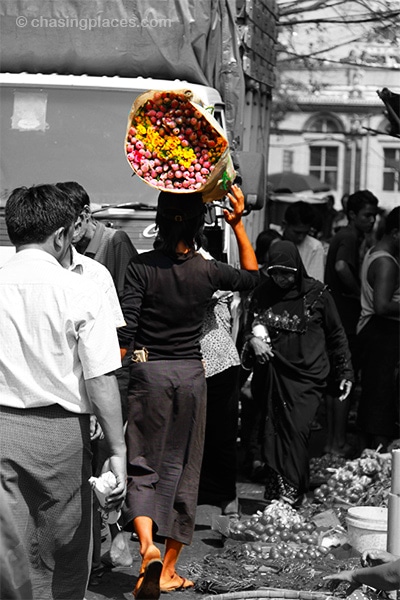 Before stepping foot in Myanmar, I always read about beetle-nut and how the locals love to chew it and then paint the streets red. It took only a few minutes in Yangon to confirm this claim. Another highly journalized claim is that the Burmese love to wear their traditional attire.  This too was proven only minutes after arriving by taxi from Yangon International Airport (RGN) to the city center. The vast majority of locals walking the streets in the downtown area of Yangon wore kaleidoscopic sarongs and aged sandals that immediately caught my attention. Witnessing someone with a shirt, tie and blazer combination was atypical to say the least in comparison to other cities that I visited before. After I unpacked my luggage, I quickly set out onto the streets to see what daily life looked like from a foreign eye. Almost every corner of the city appeared to have fascinating beetle-nut stands and tiny food vendors. Tourist oriented restaurants were few and far between. Those that I found were mainly in the more elite hotels in the central core of the city. Needless to say, tourists looking to find convenience stores, grocery stores and suitable restaurants will be burning some calories to do so.
Travel Checklist: Do you have everything you need?