The diversity and accessibility of beach getaways in South East Asia is truly remarkable.  This can be partially attributed to the crowded skies which are filled with multiple budget airlines (Air Asia, Cebu Pacific, Jetstar, Zest Air, Malindo Air, Tiger Airways and Lion Air etc.) competing in a saturated market. Passengers, however, are not complaining as this healthy competition has pulled down fares making family travel an option for even those on tight budgets. The question beach developers must ask themselves is, "What type of beach getaways do all these tourists want in the first place?" There are really two major types of underlying preferences tourists have when they book beach getaways.  Some tourists want to relax and enjoy the convenience of the beach they are going to and other tourists want to feel the seclusion of avoiding the tourist crowds, often seeking beach destinations that are completely undeveloped.
If you are the type of tourist that wants a beach destination with nice sand and water, worry-free convenience and you are not overly picky about seeing other tourists then these spots are some of the best South East Asia has to offer.
1. White Beach, Boracay, Philippines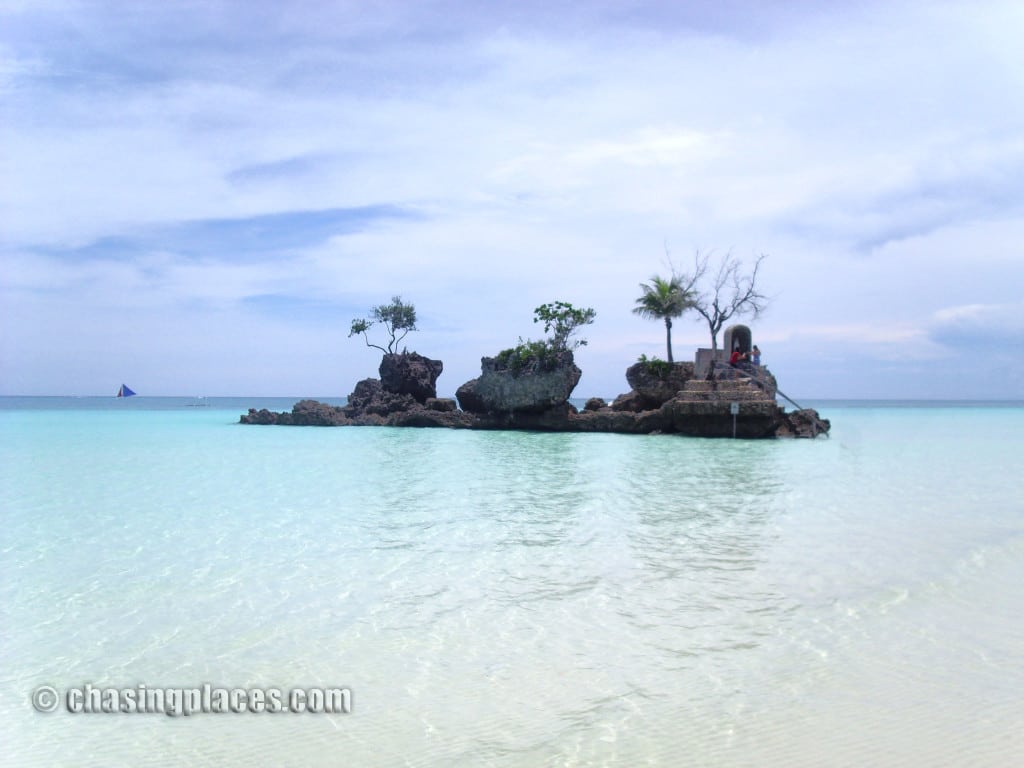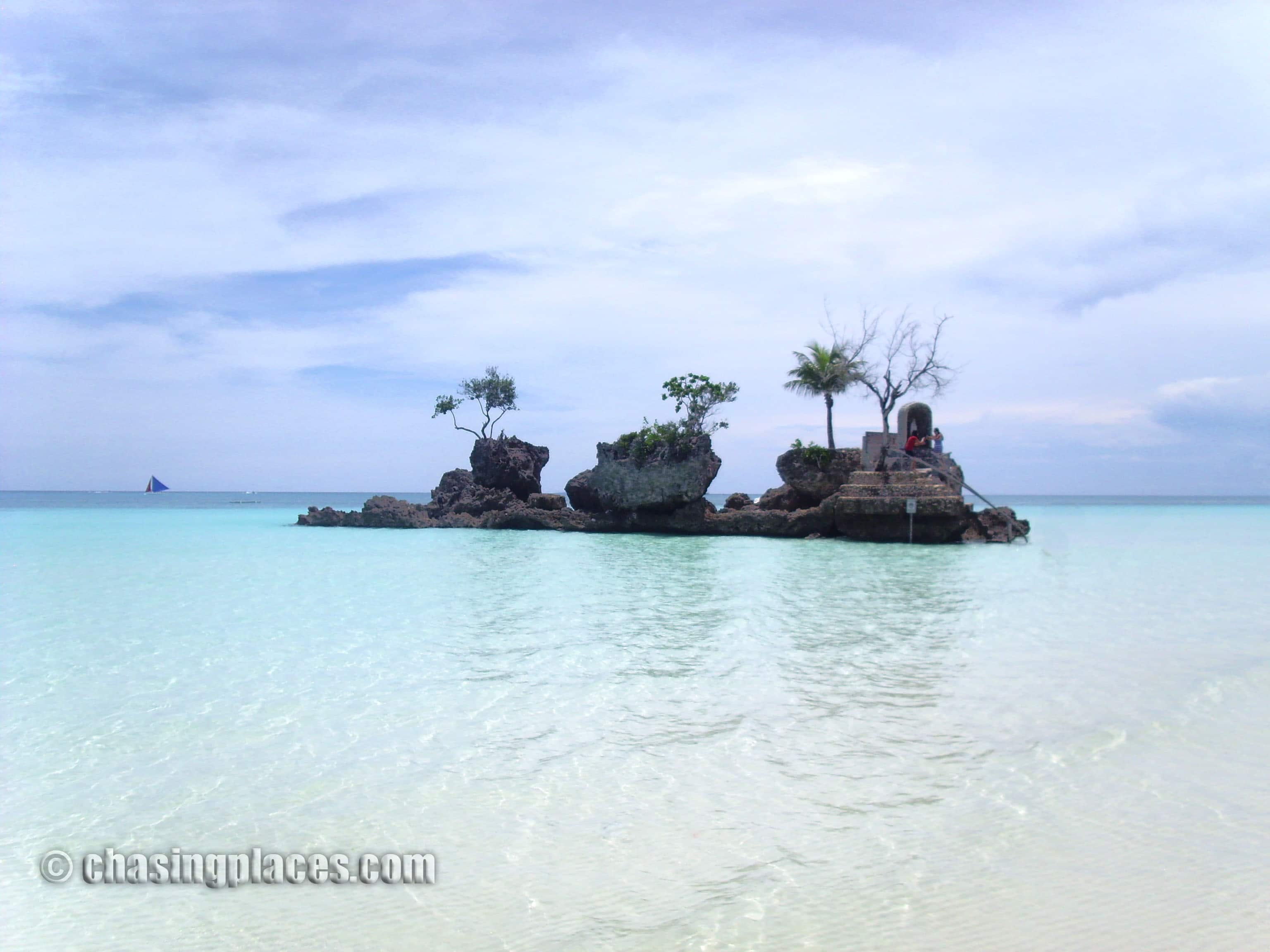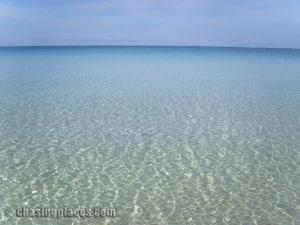 The crystal clear waters of White Beach on Boracay Island see heaps of tourists every year, but it still retains the position as the nicest "touristy" beach in South East Asia.  The sand is white and powdery; the water is excellent for swimming and it is super convenient with plenty of beachside hotels, resorts, restaurants, bars and stores.  Much of the beach still has a tropical vibe because it does not have a cement boardwalk that lines the sand. The Philippines may have developed other beaches with mixed results but Boracay isn't one of them.  The heart of the Philippines' tourism industry definitely lives up to the hype when compared to other beach destinations in the region.
Where did we stay while on Boracay?
During our most recent trip to Boracay we stayed at Hannah Hotel. We don't have a direct affiliation with this property, therefore our opinion is an unbiased one.  Overall, it was an excellent place to stay.  At the time of writing, it had a score of 8.3/10 based on 464 verified guest reviews.
Boracay Accommodation Map
Top Rated Properties
2. Karon Beach, Phuket, Thailand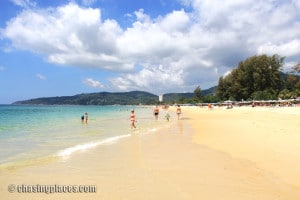 Most of the beaches on Phuket's west coast are accessible and convenient.  This makes it a daunting task to select the right beach for you.  Karon beach is only one of many beautiful stretches of sand being touched by the Andaman Sea, but it has a nice balance between beauty and convenience. The sand is very soft with a nice honey hue and the beach is quite long.  Mesmerizing sunsets and a range of great restaurants and hotels only add to Karon's appeal. Adjacent Kata and Kata Noi are also nice beach choices if Karon doesn't rev your engine.
Travel Checklist: Do you have everything you need?
Where did we stay while on Karon Beach, Phuket?
We decided to stay at Simplitel Hotel while on Karon Beach. Until now, this is one of the best budget hotels we have stayed at.  Very clean, nice breakfast and about 5 minutes from Karon Beach.  Other tourists agree.  At the time of writing it had a score of 8.5/10 based on 437 verified guest reviews.
3. Kuta, Bali, Indonesia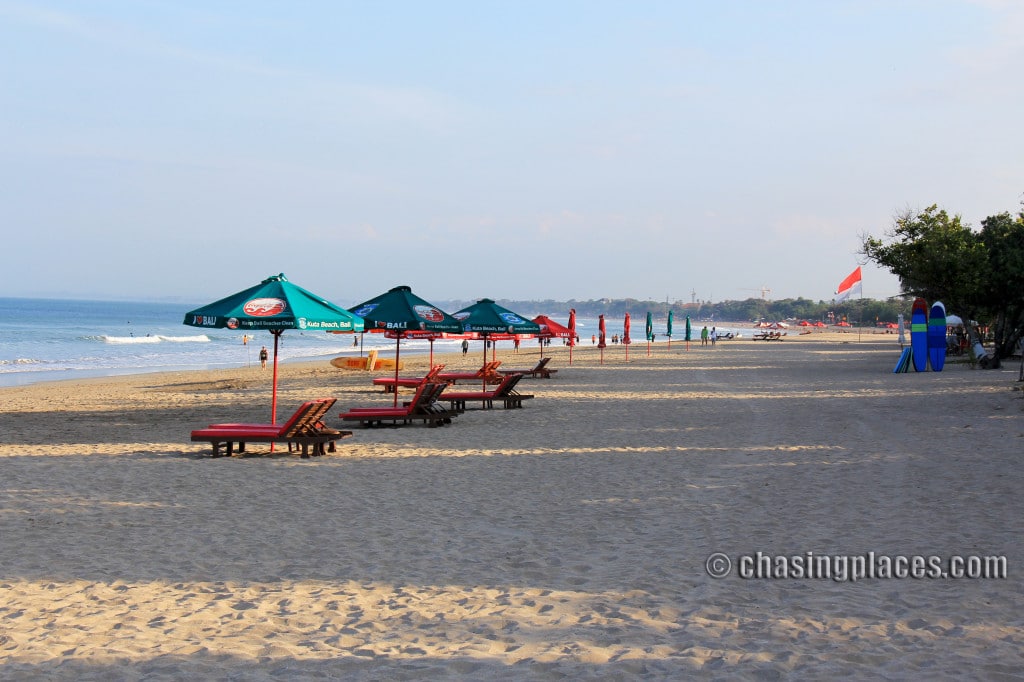 Although most travel sources describe Kuta, Legion and Seminyak as distinct locations in Bali, they are really just separated by imaginary boundaries.  All three of these tourist districts line different regions of the same beach running from Kuta in the south to Seminyak in the north. It would be hard to find a more convenient beach location with its massive sprawl of shops and restaurants and hotels. If you enjoy people watching and seeing tourists from all over the world, then this is an excellent place to be.  The water colour and visibility is not even in the same league as Boracay, but the stunning sunsets and surfing culture help to make up for it.
Where did we stay on Kuta Beach?
We stayed at a tiny guesthouse about 2 meters from Mecure Kuta Bali. This was an ideal location within minutes of the world famous beach.
Want the cheapest room(s) in the Southeast Asia?
Based on our extensive experience travelling in Southeast Asia, we would recommend using the world's top hotel price comparison site. This allows you to quickly find the cheapest room from all of the most reputable providers in the world.  Just be sure to double check the location before you finalize. Alternatively, you might want to check out www.agoda.com and www.booking.com for rooms as well.