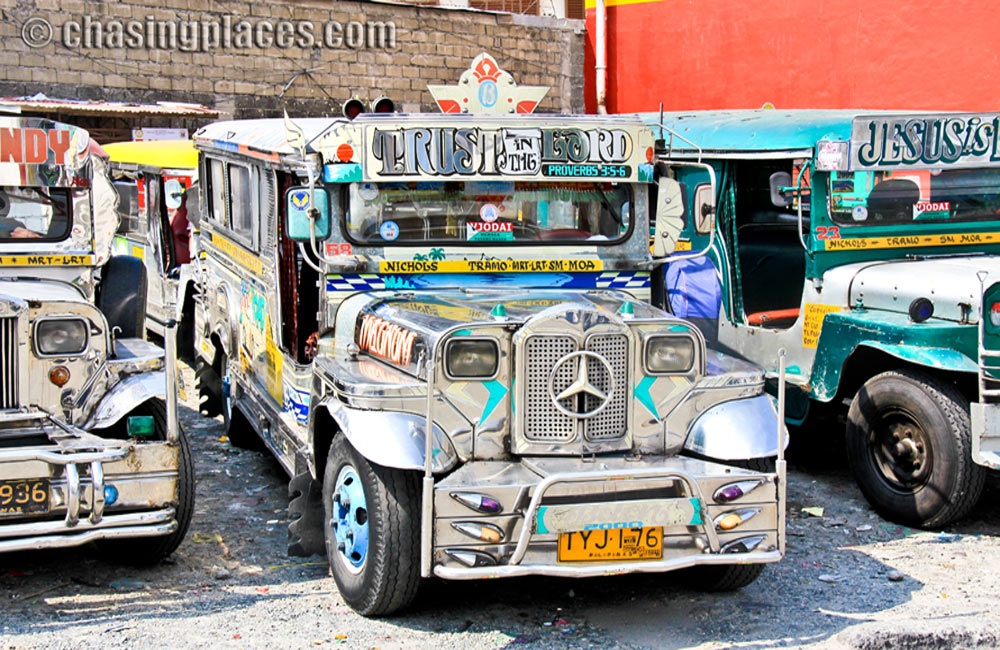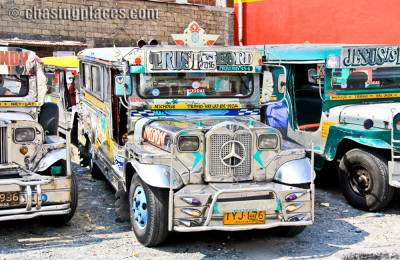 A travel adventure to the Philippines is never complete without jumping on one of their traditional public transport vehicles – the Jeepney. The price of each Jeepney ride differs depending on your origin and destination, but for most basic connections it is a mere 8 Filipino peso. Unlike other modes of public transportation, the payment system is quite unique for first timers.  Here are the steps you should follow in order to pay for a Jeepney ride in the Philippines.
1- Step onto the back of the Jeepney and choose a space on the long bench seat to sit on.  Shout the name of your destination to the driver to confirm. The route is also usually painted on the side of the jeep. The final destination is displayed on the windshield.
2- As the Jeepney carries on to the next stop take out the smallest change that you have and pass it to the person directly adjacent to you in the direction of the driver.  Each passenger will then pass your change hand-to-hand until it reaches the driver.
3- Depending on the specific Jeepney you get on, there may or may not be a driver assistant to return your change if you did not give the exact amount for the fare.  If the driver is alone in the front seat then he or she will arrange your change for you as the Jeepney continues to move forward.
4- Once you receive your change and reach your destination either the driver or another local Filipino will inform you to get off of the Jeepney.
Tip: Do not be afraid to ask the locals if you are on the right jeepney or if you're already near your desired destination. It is so easy to get lost if you don't open your mouth.
Travel Checklist: Do you have everything you need?
Where have we stayed while in Manila?
Technically, every time we have been to Manila we have stayed in Malate or Makati. All of the places we have stayed at we were quite satisfied with. Here is a summary of the me below to get you pointed in the right direction.  Please take note that we don't have a direct affiliation with any one of these specific properties:
Best Western Oxford Suites Makati 
Red Planet Ermita (formerly Tune Hotel Ermita)
Want the cheapest rooms in Manila and/or the Philippines?
Use the world's best accommodation comparison site.  It saves time, and you are sure to get the widest selection and the cheapest price. Be sure to book a room well in advance in a safe area of Manila. Other sites that are popular in the Philippines are www.agoda.com and www.booking.com.