Osaka-jo (Osaka Castle) is one of the top sights to see if you find yourself exploring the city of Osaka. The castle is so prominent that it would be hard to find any travel guide that would not recommend a visit to this site. For a city that is well known for its explosive nightlife, shopping and contemporary pop culture;   it is actually refreshing to see something old and traditional in Osaka. Thus, as soon as we arrived in the city, we immediately set out plans to visit Osaka-jo.
Getting to Osaka-jo
Fortunately, Osaka-jo can be reached by taking the JR (Japan Railways) Osaka Loop service. So if you have a JR Pass, you can use it to get to the castle.  The actual back entrance to the site is a few meters away from the Osaka-jo-koen station.  Another way to get to Osaka-jo is by taking the city's subway service. The nearest station would be Tanimachi-yonchome Station (Tanimachi 4-chome) served by the Tanimachi and Chuo subway lines. From Tanimachi-yonchome Station, you only need to walk 10 minutes northeast to reach the Ote-mon gate, which is the main entrance of the park.
In our case, we took the JR Loop route. When we left the station, it took us a couple of minutes to find the castle because it is not visible from the train station as we originally thought. Luckily, there were nice Japanese folks around who sent us on the right path.
What to Expect
The park grounds surrounding Osaka castle have become a major tourist site for Osaka.   If young travelers would find the nightlife districts of Osaka engaging; visiting families with little kids would definitely like the ambience of the park and castle.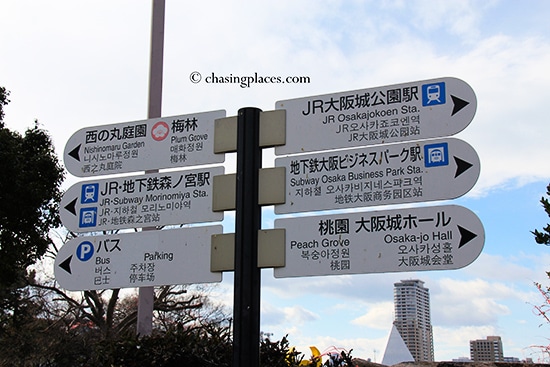 As soon as we passed the entrance to Osaka-jo, we were greeted by a big crowd walking about and stopping by food stalls and small shops selling mainly gifts, souvenir items and local delicacies.  The park grounds surrounding the castle remain a free access zone, so you can freely take pictures of the castle's main buildings, its towers as well as the stone walls and moats from all angles! And that's what we did. But if you want to go to the castle tower and the Nishinomaru Garden, you will need to shell out some cash, albeit it's not too expensive.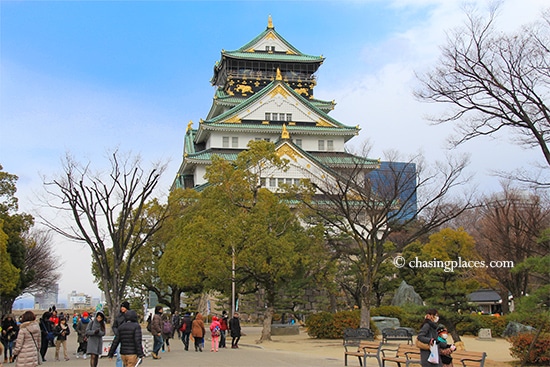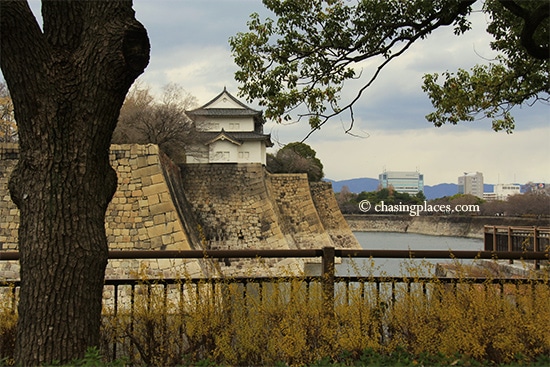 Osaka-jo is considered a very significant political landmark in Japan. It was built by Hideyoshi in an effort to unify Japan during the 16th century, within the Azuchi-Momoyama period. The castle that you see today is just a ferro-concrete reconstruction of the original one. The 16th century Osaka-jo was destroyed by the Tokugawa troops who took over the castle and murdered the rest of the Toyomi clan. Gruesome history aside, the present Osaka-jo remains an iconic monument, despite being the newer version of its former self.  The castle's modern interior houses a museum that features a large collection of items reflecting the history of the castle and its former owner hegemon Toyommi Hideyoshi.  Osaka-jo's 8th floor has been made into an observation deck to provide guests with a 360-degree view of Osaka.
Travel Checklist: Do you have everything you need?
Details You Should No

t 

Forget
When it comes to visual appeal, the best time to visit Osaka-jo is during the cherry blossom bloom, locally called hanami. But the color and vibrancy brought by the blooming cherry blossoms around the castle grounds naturally draw a large number of people. Thus, if you plan to visit during this time, expect a huge tourist crowd, more food vendors and a new addition to the mix —taiko drummers!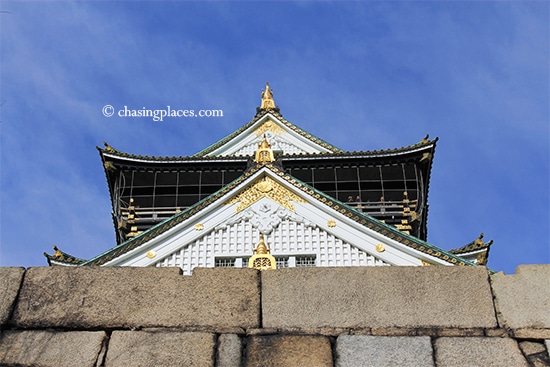 The Osaka Castle Tower is open to the public from 9 am to 5 pm (last entry is at 4:30 pm). Hours can be extended during holidays or if there are exhibitions.  It is open all year round except from December 28 to January 1st.  The entrance fee is 600 yen. You have the option to purchase a combined entrance ticket to the castle tower and the Osaka Museum of History for 900 yen.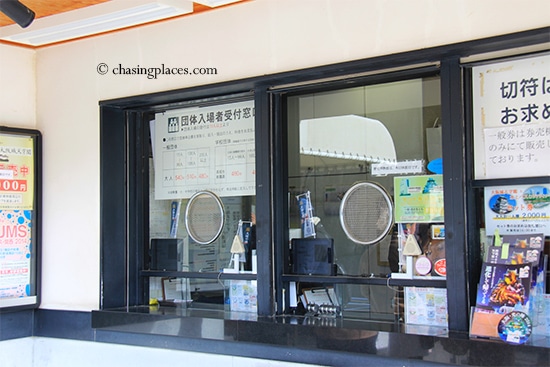 The Nishinomaru Garden encompasses 600 cherry trees, a tea house and the former Osaka Guest House. Entrance to the garden is usually at 200 yen. But during cherry blossom season, which also means extended opening hours, the fee increases to 500 yen. The garden is open from 9:00 am to 5:00 pm every day except on Mondays and New Year holidays, from November through February.  During cherry blossom season, Nishinomaru stays open until 8:00 pm.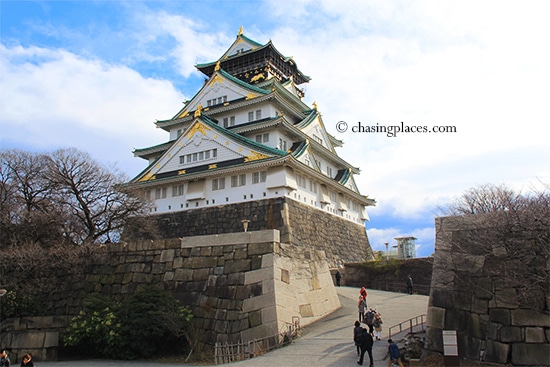 Where did we stay in Osaka?
We stayed at Hotel Raizan North. Although we are not directly affiliated with this property, there is nothing stopping us from providing our honest opinion of the place.  Overall, it was a great budget choice for us. It's located very close to the train lines – this saved us some serious cash.  Our room was very big for the price, but we shared a bathroom, which might not be okay for everyone. We would stay there again if we went to Osaka. At the time of writing it had a score of 7.8/10 based on 378 verified guest reviews.
There is a pretty good chance that when you book your hotel in Osaka, it won't be right beside Osaka-jo.  Therefore, we recommend finding a room as close as possible to one of the public transport options in Osaka.  This will reduce your travel costs and maximize your convenience during your stay.
How to find the cheapest room in Osaka?
There are three websites that we used to book all of our rooms in Japan: www.agoda.com, www.booking.com and www.hotelscombined.com.
Top Rated Properties in Osaka Based on Verified Guest Reviews
Important: Mobile Users must swipe from left to right to see entire table.
Criteria:
Properties rated based on 'overall' review scores from each respective website's verified guests.
Minimum of 50 verified guest reviews required to be considered eligible for comparison.
All star ratings and verified guest review scores are tallied at the time of writing, and therefore, are subject to change.
Compare Room Prices in Osaka – www.hotelscombined.com. You can also use the Search Box below to quickly compare room rates offered by different booking websites. 
If you have any questions or comments about Osaka-jo please feel free to comment below. Safe travels!