When people talk about the Gili Islands, they usually refer to Gili Trawangan, fondly called Gili T. But Trawangan, is in fact, just one of three islands collectively known as the Gili Islands. Gili Trawangan is widely known because it is the largest and most of the developed islands. Some visitors who come to Gili T, never make it to its other two smaller sister islands. These two other islands are called Gili Meno and Gili Air. 
1. Gili Air is the smallest among the Gili Islands, and it's the closest to the mainland.
Because of its proximity, Gili Air can easily be reached via ferry from Lombok Island. All you need to do is make your way to Bangsal Harbor along the west coast of Lombok Island, and then take the ferry that goes to Gili Air.  The ferry ride will take you less than 30 minutes. You may opt to take the speedboat for a faster transfer.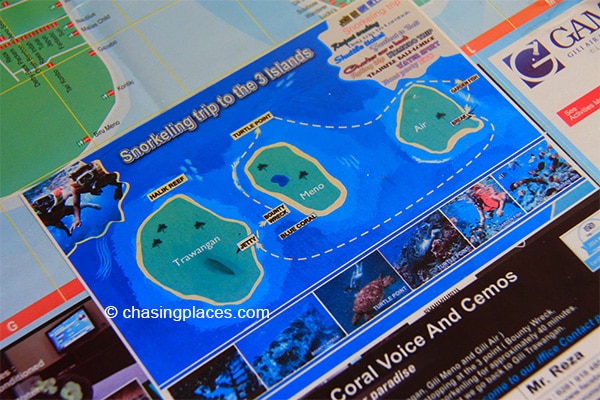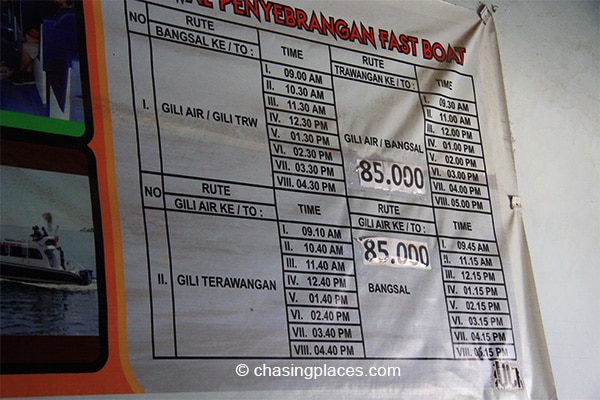 2. Motorized (gasoline) vehicles are not allowed on Gili Air, (and the same is true with the other Gili Islands).  
Luckily, you can easily explore the island on foot. There is a recognizable coastal path that goes around Air.  It will take around one to two hours to explore the entire island, depending on your pace.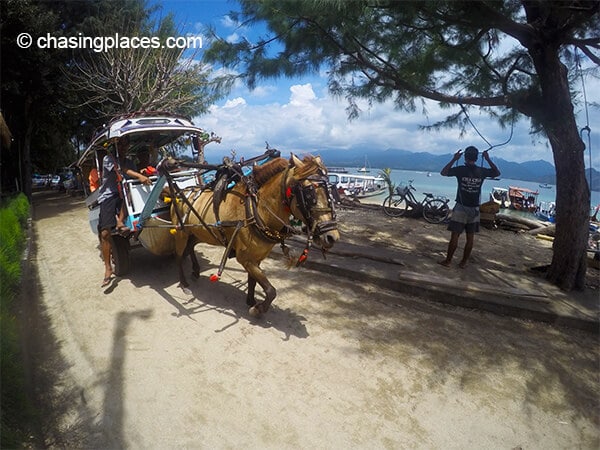 3. Gili Air is the least developed of the Gili Islands.
Despite being close to Lombok, Air cannot match the tourist infrastructure that Gili Trawangan has. The island, reportedly, has only one ATM machine, which is actually a new addition.
4.  Gili Air is the ideal remote island paradise.
Due to its lack of development, Gili Air appears to be the most exotic among the Gili Islands. If you want to know how it feels like being on a remote Southeast Asian island, Gili Air is the right destination. Here, you don't have to deal with a huge crowd and fight for a decent spot on the beach. In fact, at certain times of the day, you can have the beach all to yourself. Taking selfies with an empty white sand stretch and turquoise water in the background is very much possible!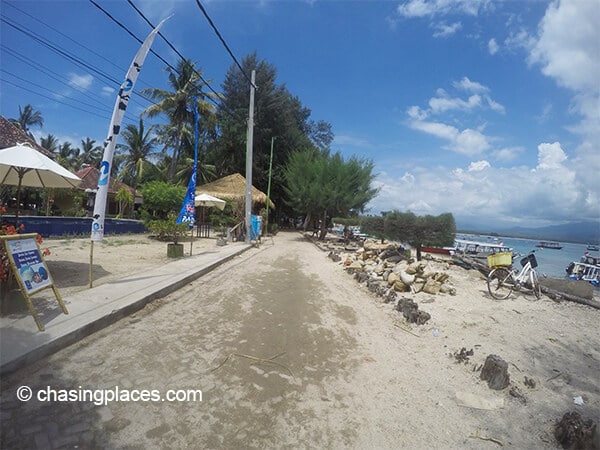 5.  Accommodation options are very much available on Gili Air.  
Despite its limited tourist infrastructure, tourists can opt to spend the night on Gili Air. Rooms vary greatly depending on your personal budget and preferences. You can definitely get a beachfront room for a good price. In recent years, more accommodation in the form of chalets and small bars are being built on the island. Gili Air will only have more room options in the future.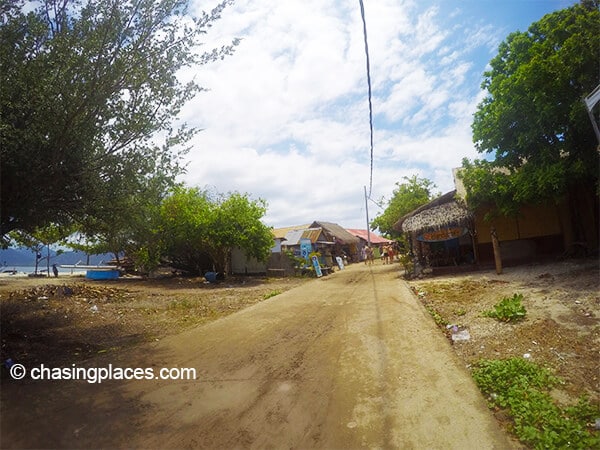 6. Gili Air is a backpackers' haven.
Backpackers absolutely love Air for its laid back atmosphere and rustic accommodation choices. It is truly an unpretentious island with plenty of green patches. Aside from backpackers, a growing number of couples seem to prefer to spend time on Air.
Travel Checklist: Do you have everything you need?
7. You can reach Gili Air from Gili Trawangan by taking the public ferry or speedboat.
You can purchase a boat ticket to see Gili Air at The Gili Trawangan public pier. You can also arrange a private boat transfer through any tour office but take note that this option is more expensive.
Just make your way to the Trawangan Pier, and buy return tickets. You just need to be mindful of the ferry times so you won't get stuck on the island. The other option is to take a speedboat, which is much more expensive, but if money is not an issue, taking a speedboat is much more convenient. Time is money.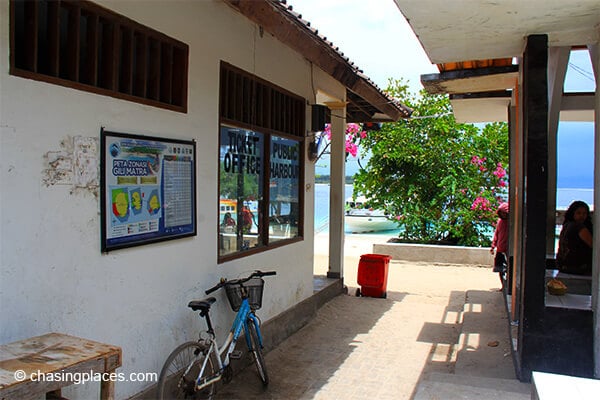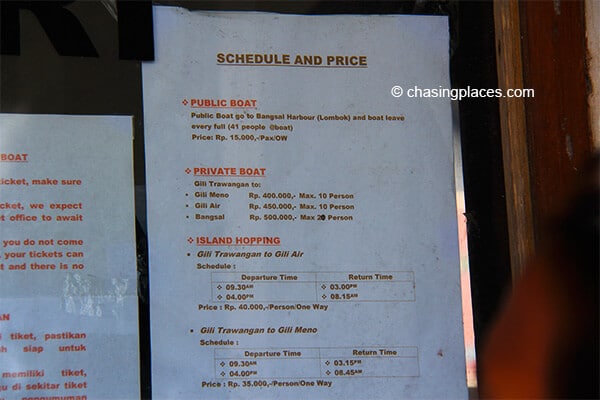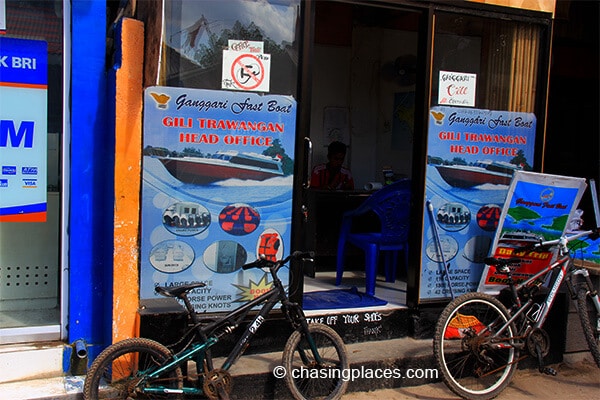 8.  You can also visit Gili Air on a standard snorkeling/boat tour. 
Most of the snorkeling/ boat tours include a stopover at Gili Air for a couple of hours.  If you just want to check out the beach and the feel of the island, this is the best option.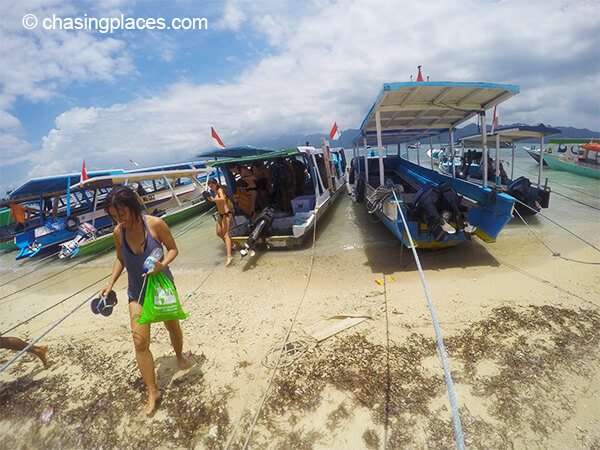 9. Nightlife on Gili Air is much more laidback than Gili Trawangan.
Gili T has made itself the ultimate party hub not only on the Gili Islands but in all of Lombok. So if you really want to dance, mingle and revel, nothing beats doing it on Trawangan. Having said that, Gili Air also has its own share of bars. Yes, there are bars on Gili Air, but they are more chilled out and mellow.  They have alcohol and people, and their music playlist will most likely include Bob Marley songs and reggae hits.
10. Swimming, snorkeling, and diving are some of the main activities on the island, (aside from sunbathing of course).
Swimming is popular along the east coast because of the shallow water. Snorkeling gear can easily be rented from most hotels. There are several dive operators to choose from on Gili Air. Thus, you don't need to go to Trawangan to get PADI or SSI courses.
Where Did We Stay on the Gili Islands?
During our last visit to the Gili Islands, we decided to mainly stay on Gili Trawangan due to its amenities and accessibility. We stayed at a nice boutique resort called Gili Amor Boutique Resort, which is close to the main street, lined up with bars and restaurants. We explored Gili Air during a boat tour.  But as mentioned before, you always have the choice to stay for a night or two or more on the more relaxing Gili Air.
One of the best ways to find the right room for you on Gili Air is to book through the most reputable hotel booking sites online; which are Booking.com and Agoda.com.