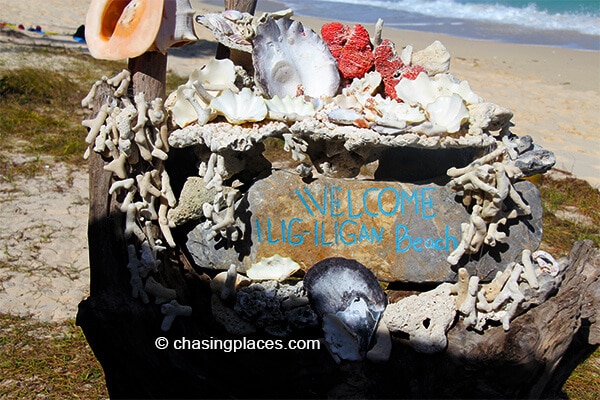 Planning Websites we used for our Trip to Boracay
World Nomads Travel Insurance. 24/7 coverage for 150+ adventure activities. Get a Quote
Momondo, Booking Buddy. We always use these 2 great price comparison sites to find the world's cheapest flights.
Agoda, Booking.com, HotelsCombined. We have relied on these 3 accommodation sites for over 10 years.
See the Complete List of all the Cost-Cutting Travel Resources we use.
Here are 6 Things You Don't Know About Ilig-Iligan Beach, Boracay Island:
Ilig-Iligan Beach is unknown to foreign tourists. You may not even know that it actually exists.
Most tourists who visit Boracay Island stay and spend all of their time on White Beach. A number of them may go to Puka Beach on a boat tour, and some might venture to Bulabog Beach for some windsurfing action. But only few would make it to Ilig-Iligan Beach. This heavenly sandy stretch lies on the North-east Coast of Boracay Island.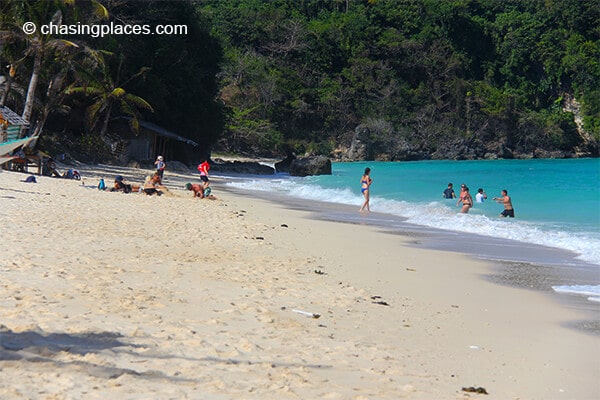 It is incredibly gorgeous.
Boasting powdery white sand and clear crystal water – there's no doubt that Ilig-Iligan Beach is worth seeing. Because of its unpopularity and location, this beach often gets overlooked by tourists visiting Boracay Island.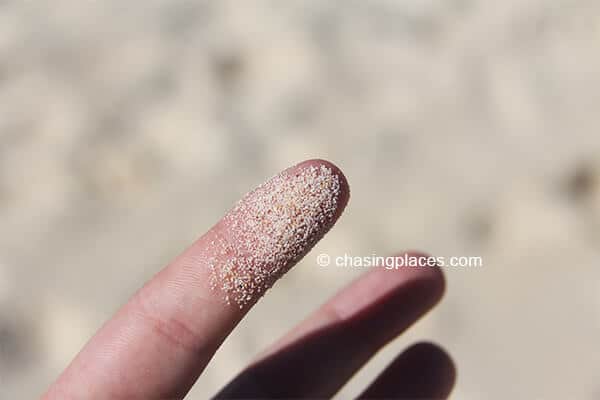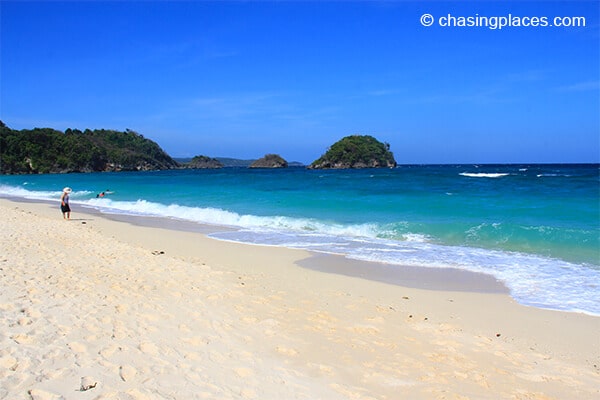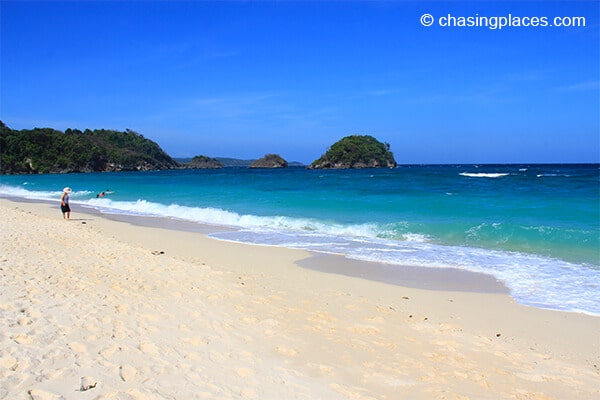 Ilig-Iligan Beach has barely any tourist infrastructure.
The actual beach is almost free of any development. There are no huge resorts on Ilig-Iligan, but instead, just a small patch of forest located behind the beach. There may be one or two local restaurants opened during your visit, but they are not at all fancy. These restaurants have toilets but they charge visitors for using them.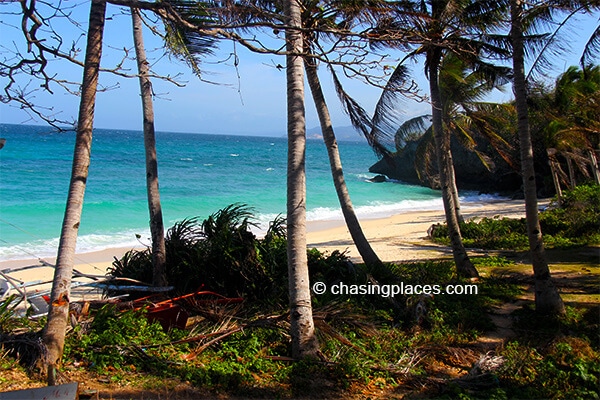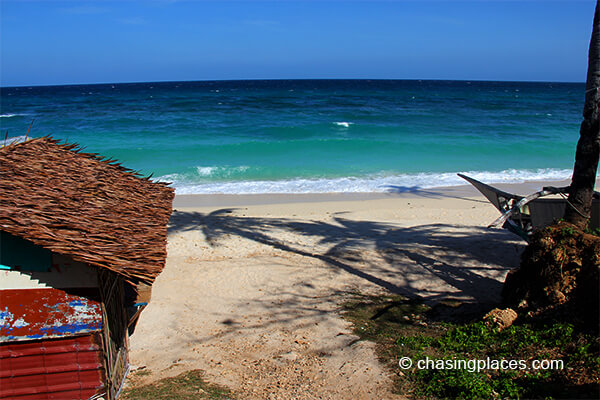 Travel Checklist: Do you have everything you need?
It's hard to get to (especially if you're coming from the island pier).
As mentioned, one of the reasons why Ilig-Iligan Beach is visited by fewer tourists is due to its location. Located on the northeast coast of Boracay island, Ilig-Iligan is one of the farthest beaches from Boracay's pier.
From White Beach, you need to take a tricycle to reach Ilig-Iligan, and the fare is not "Third-World level" cheap at all. Some tricycle drivers may charge a group of tourists 8 USD equivalent to get there, which I think is not a fair price at all. Some tourists access Ilig-Iligan via a boat tour.  But accessing the beach in this way greatly depends on the weather and the tide.
During our visit to Boracay Island, we wanted to see Ilig-Iligan without paying a lot. So our strategy was to take a tricycle to Puka Beach.  After hanging out on Puka for about an hour, we walked to Ilig-Iligan via the Boracay Highway Central and Boracay Beach Road. The walk took us about 20 minutes and the distance is approximately 1.6 kilometers.
If you don't feel like walking from Puka Beach to Ilig-Iligan Beach, you can take a tricycle or motorcycle. But make sure that you haggle the price as the drivers tend to overcharge.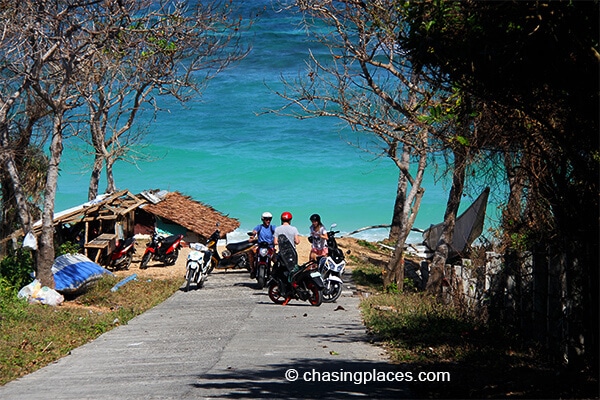 Come prepared when you visit Ilig-Iligan.
Because of the lack of amenities on this beach, make sure you bring the necessary things to make your visit there more comfortable.  Bring a sarong, beach mats, snacks, sunscreen and drinks to enjoy a quiet picnic. It's also fine to bring and drink alcohol. However, one very important thing to remember is to clean up your trash when you go.  Boracay locals have realized the value of their island. Some of them will get really upset if they see you polluting the beach.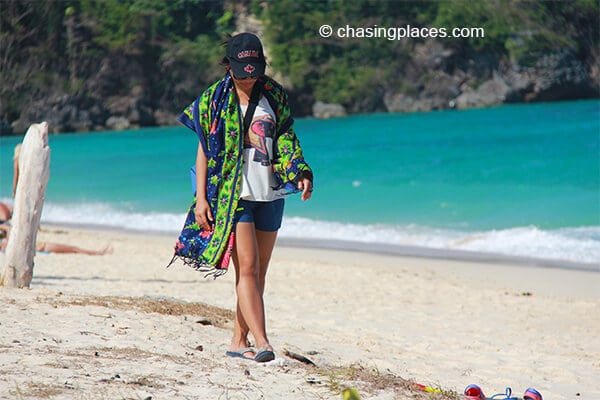 It might get developed sooner than later.
When I spoke with some of the locals selling coconuts on Ilig-Iligan Beach, they said that the beachfront is owned by a politician based in Manila.  They claimed that there are already plans to develop the beach and have hotels built around it. Maybe this is a selfish reason, but I would like Ilig-Iligan to remain as it is – a virgin beach that's serene, simple, and devoid of the crowds and modern amenities.  It provided me a glimpse back to the original Boracay Island before it became the Philippines' most popular beach destination.
So if you find yourself getting overwhelmed by the crowd on White Beach, seek out solitude on Ilig-Iligan.  Just do it quickly before they "pave paradise to put up a parking lot."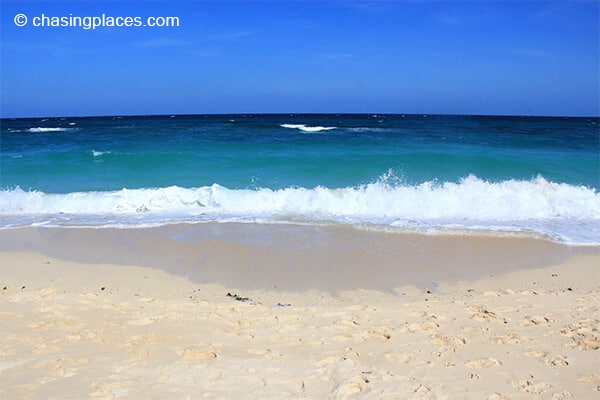 Staying Near Ilig-Iligan
Ilig-Iligan Beach is in Barangay (Village) Yapak of Boracay. Some of the closest resorts to the beach include La Isla Bonita and Oasis Resort and Spa. These resorts are known for their relaxing environment and exclusive feel. You may want to consider staying in one of these resorts as they offer easy access to both Ilig-Iligan and Puka Beach.
How to Find the Best Hotel Deals on Boracay Island?
Boracay is not the kind of place where you can just show up, and find a room that is within your budget and that suits your needs.  A good way to get the best hotel deals is to check hotel providers like Agoda.com and Booking.com. These two have an extensive list of rooms on Boracay Island. They have maps, guest reviews and important room information that can help you find the best rooms for the best price. To save you time, here are:
Top Rated Properties on Boracay Based on Verified Guest Reviews
Important: Mobile Users must swipe from left to right to see entire table.
Criteria:
Properties rated based on 'overall' review scores from each respective website's verified guests.
Minimum of 50 verified guest reviews required to be considered eligible for comparison.
All star ratings and verified guest review scores are tallied at the time of writing, and therefore, are subject to change.
Boracay Accommodation Map
Top Rated Properties
You can also compare hotel rates using  www.hotelscombined.com
Questions about Boracay? Send us an email or contact us through Facebook.  Have a safe and fun trip!