1. It is not just a luxury destination.
Yes, it's true that there are many luxurious hotels in Dubai, including the 5-star (7-star in service rating) Burj Al Arab. But this Emirate city is by no means limited to only rich travelers. There are many mid-range accommodation options in Dubai, and the city's new metro train system offers tickets at very reasonable prices. Some of the best sites in Dubai are free to see such as the souqs, the Marina and the historical district of Al Fahidi. Even booking flight tickets to Dubai can be affordable if you're proactive. So an important thing to remember is that you don't have to spend thousands to thoroughly enjoy Dubai!
2.  It's not only home to the tallest building but also the biggest mall.
You might have heard of the Burj Khalifa – the building that broke all height records.  The Burj Khalifa is now the tallest man-made structure in the world, and is definitely a must-see when visiting Dubai (here is an article on how to get to the Burj Khalifa). But another attraction worth noting is Dubai Mall, which is conveniently located just below the Burj Khalifa. Dubai Mall is not only the biggest mall in the UAE or the Middle East; it's also claimed to be the biggest in the world in terms of floor size. One of its key attractions is the enormous Dubai Aquarium.
3. It is very multi-cultural.
If you're expecting to see a strong Arab culture in Dubai, you may get a bit disappointed. Dubai is as diverse as it is modern. In fact, it's one of the most cosmopolitan cities in the world. According to World Migration Report, 83 percent of its total population is foreign-born. To prove this claim to the test, just observe the people who are riding the metro, and you will immediately realize that they are from all over the world.
4. Dubai is a food lover's paradise.
One thing we can really say about Dubai is that it has great food, and the servings come in huge portions. Fresh pita bread is a staple in most restaurants, and it is typically amazing. Being a huge metropolis, Dubai has all the big name chains and world-famous cuisines like Japanese, Italian, and French (which are not hard to find). But what makes eating in Dubai quite adventurous is that you have access to Middle-Eastern cuisine originating from countries like Saudi Arabia, Afghanistan, and Iraq. During our visit, we had the chance to eat at an Afghani restaurant, and this dining experience was quite exotic for me.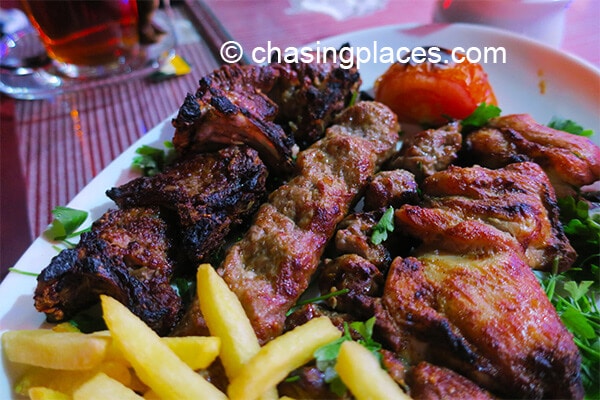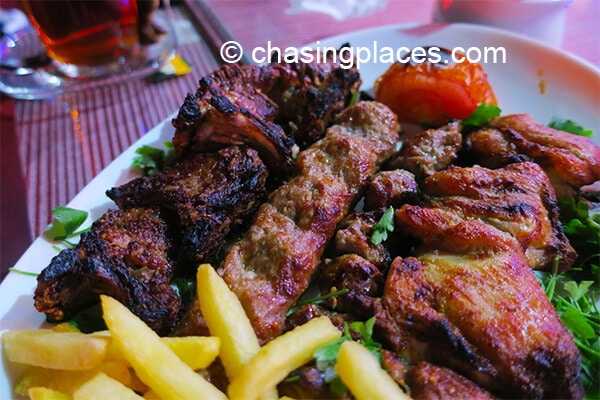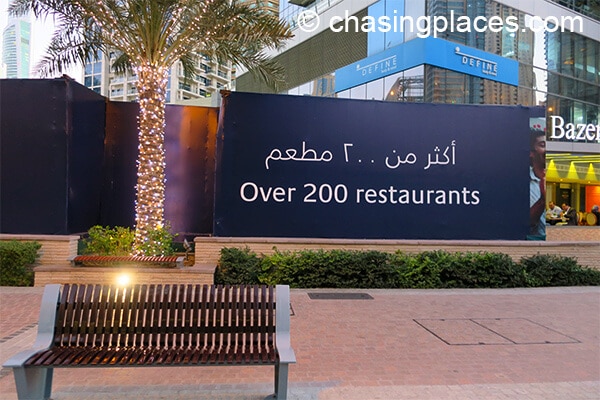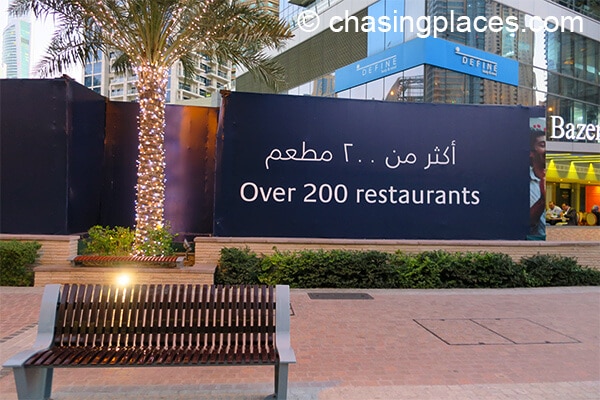 5.  It is absolutely child-friendly.
Dubai as a holiday destination is perfect for families with kids. Why do we say that?  The city has plenty of space for children to run and play.  The malls offer kid-oriented sites and activities. The hotels in Dubai are used to having children around. Some of the biggest draws include a gigantic aquarium, amusement parks, skating rinks, and an indoor ski slope – all of which will surely delight the little ones. Head to the beach if it isn't too hot out.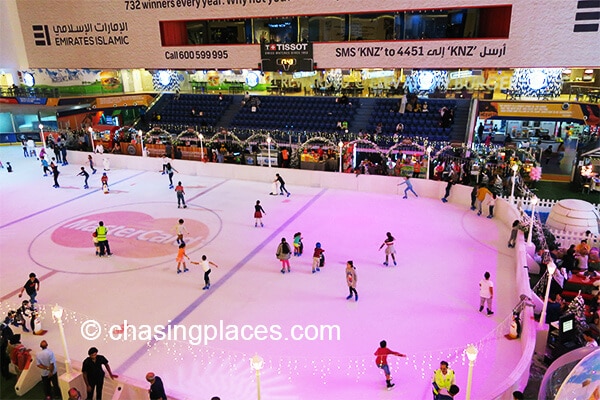 6. It is generally safe.
Tourism is a huge industry in Dubai, so it does make sense that the local government is committed to making the city safe and secure.  The US Overseas Security Advisory Council reports that the crime rate in Dubai is relatively lower than most cities of similar size. Based on our own experience exploring Dubai, we felt very little fear in terms of getting mugged or anything remotely close to that. This feeling of security has also been confirmed by our friends living in the city.
7. It has nice beaches.
Unlike other cities in the Middle East, Dubai is gifted with beautiful sandy beaches as it's located along the east coast of the Arabian Gulf. So when you want to do something other than "mall-crawling", you can easily head out to the beach anytime during the day. Dubai's sandy stretches like Kite Beach, JBR Open and Sunset Beach are long, wide, clean and well-maintained.  If you're wondering if you can actually swim at these beaches wearing a bathing suit or bikini, the answer is "yes".  However, respect to the local culture and common sense must always prevail. Don't strut around with your swimwear outside the beach area, or you will get some serious stares.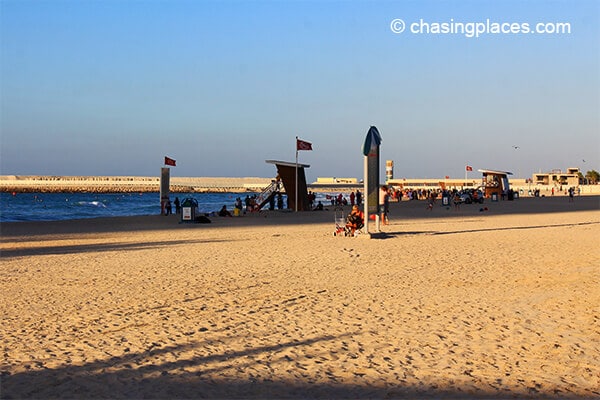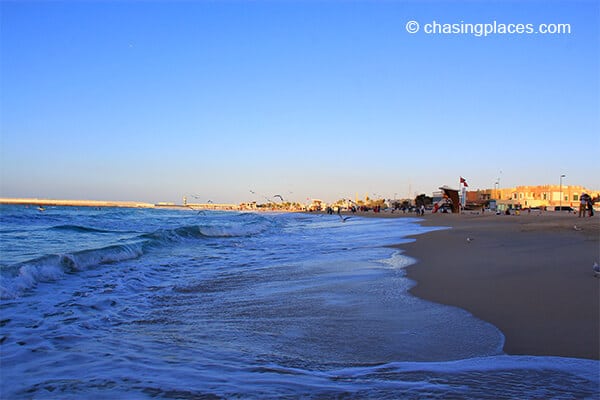 8.  It has fascinating cultural and historical neighborhoods.
When people think of Dubai, they think about modern buildings, malls, and hotels. But Dubai also has a rich historical and cultural side that a number visitors fail to get acquainted with. Deira is one of the oldest neighborhoods in the city, characterized by dusty narrow lanes and atmospheric souqs (markets). Must-see historical spots like Al Fahidi and Shindagha give visitors a glimpse of Dubai from the past, and how it became a magnet to people from all walks of life.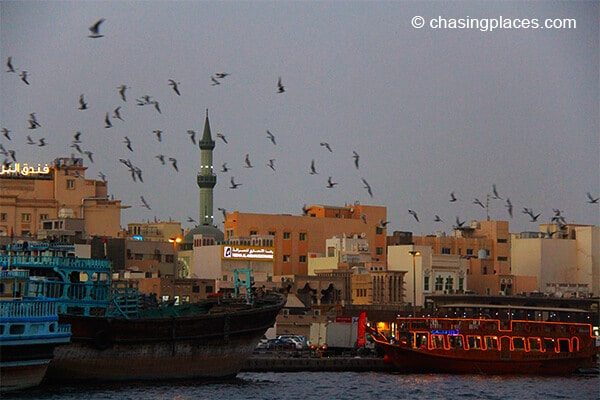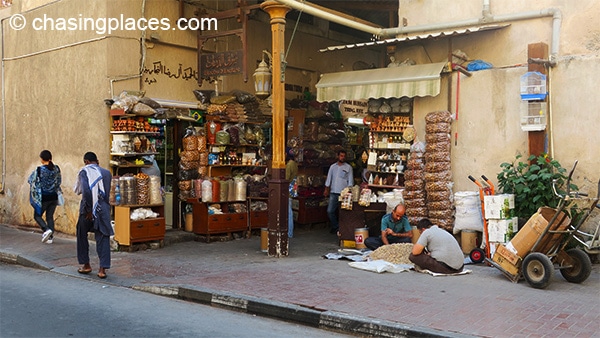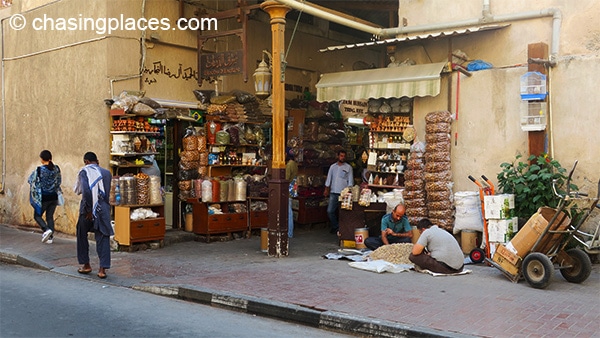 9.  It is best visited from November to March (in terms of weather).
December and January mornings can be cool at around 20 degrees Celsius. During this period, the sky is generally clear and blue during the day. Even when the sun is shining, it's quite dry so you don't have to worry about a 'sweaty back'. It can get incredibly hot and humid here during summer (May-August) with an average peak temperature of 41 degrees Celsius.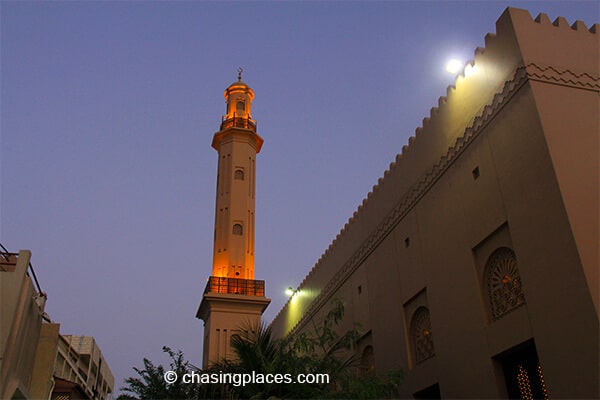 10. It is still developing.
If you think that Dubai has reached its peak in terms of development, you're definitely wrong. This city loves building the best and the biggest.  It will be hosting the World Expo in 2020; and it the intention to impress by already having a list of impressive projects in the works. Some of them include the Bluewaters Island, the Dubai Creek Harbor and a few theme parks. So if you're not planning to visit this Emirate metropolis anytime soon, it should still be a great destination to put on your travel bucket list!
Travel Checklist: Do you have everything you need?
Where did we stay in Dubai?
And why…?
During this particular trip to Dubai we stayed at two different properties to maximize our efficiency while in the city: the Ibis One Central and the Ibis Al Rigga Hotel. Neither one of these properties have paid us anything to stay there or write about them. We chose to stay at the Ibis One Central  for three primary reasons: 1) Cost: It is affordable (one of the cheapest hotels in Dubai), 2) Location: It is close to the Dubai Metro and only 3 stations from the Burj Khalifa and 3) Reviews: It has been rated over 8/10 based on over 25o reviews from verified guests. We decided to stay at the Ibis Al Rigga Hotel for different reasons. First of all it is located in the 'old' part of Dubai which granted us convenient access to Deira and Bur Dubai – two of Dubai's best cultural and historical areas. It was also cheap relative to most hotels in Dubai and only a short walk to the Dubai Metro. Neither of these properties were particularly luxurious, but they were very clean, affordable and convenient. If you are travelling on a budget they are excellent choices. If you have more to spend, then consider staying at one of Dubai's best luxury properties like the Burj Al Arab,  Four Seasons Resort Dubai, or the One&Only the Palm. 
How can you find the cheapest room in Dubai?
Here's what we used….
For our UAE travels we used two booking sites: www.booking.com and www.agoda.com. We found both of them to be quite comparable in terms of price, with Agoda being slightly cheaper due to their rewards program that pays back after each stay. Agoda also has more rooms to choose from. Booking.com has better cancellation policies and customer service though, if that's what you are looking for.  
**Just a reminder, the list above (The Top Things You Should Know While Traveling in Dubai) is written based on research and our personal experience traveling Dubai. We acknowledge the fact that people have different experiences, and it should be noted that we are writing our perspective of Dubai as tourists and not as residents.
What's your Dubai travel experience? Let us know.
Top Rated Hotels in Dubai Based on Verified Guest Reviews
Criteria:
Properties rated based on 'overall' review scores from each respective website's verified guests.
Minimum of 50 verified guest reviews required to be considered eligible for comparison.
All star ratings and verified guest review scores are tallied at the time of writing, and therefore, are subject to change.
 Map of Dubai with Accommodation Options
Read More About Dubai