By regular traveling standards, Dubai is not a cheap destination. Food can be pricey. The hotels are world-class but many are expensive. And if you don't book your plane tickets well in advance, be prepared to fork out some serious cash. Nevertheless, there are many attractions in this Emirati city that you can see and enjoy without paying a cent.  Here are just some of the most prominent ones:
1. Burj Khalifa
Going up the world's tallest building comes with a price, but appreciating this magnificent structure from the ground is absolutely free. The best spot to see it (and perhaps to take a selfie) is from the outdoor area of Dubai Mall.  At night, the Burj Khalifa looks even more spectacular when it is all lit up. The building also has its own impressive light show during special occasions like Christmas.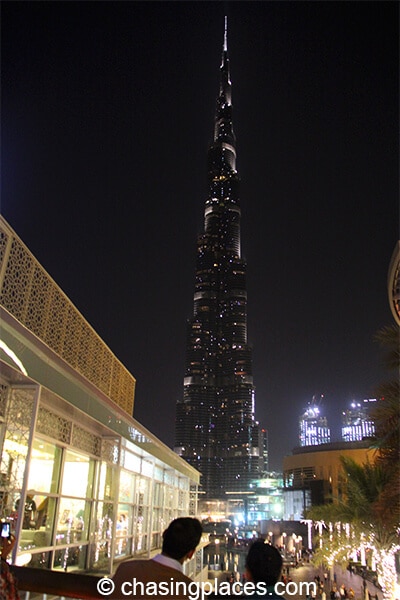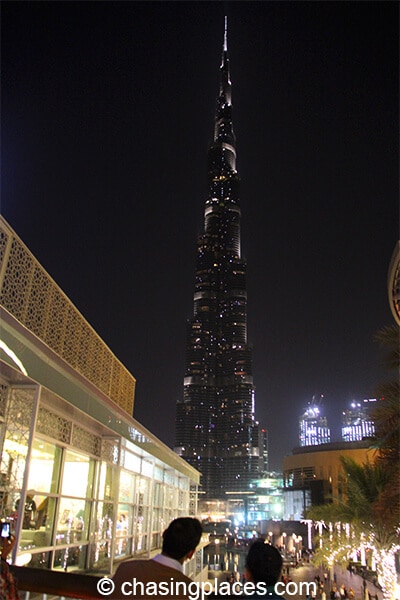 2. Dubai Fountain Show
This is one of the top draws in the Dubai Mall area. You might be thinking that there are many fountain shows around the world, so what makes this fountain so special.? The Dubai Dancing Fountain is a standout because of its magnitude and the quality of the show. The fountain shoots up and sprays water in perfect sync with the background music and sophisticated lighting. It's a brief, yet spectacular show that you don't have to pay a single cent to watch.  And although you don't have to line up for tickets, you do need to find a good spot around the fountain to enjoy the show. The secret is to find that spot early, which means you may have to stand and hold that spot for a good 15 minutes. It's worth the wait.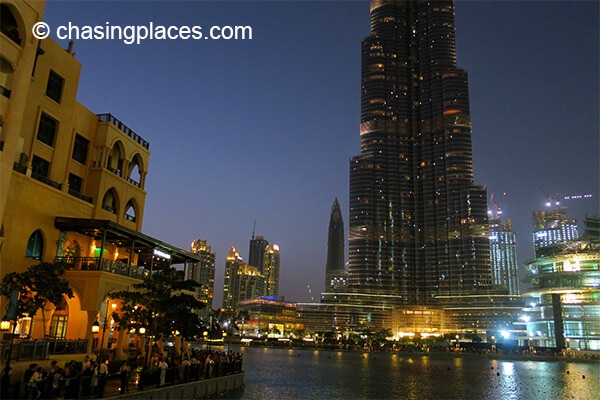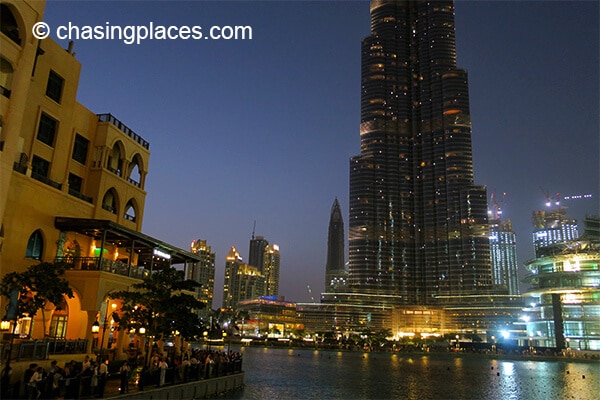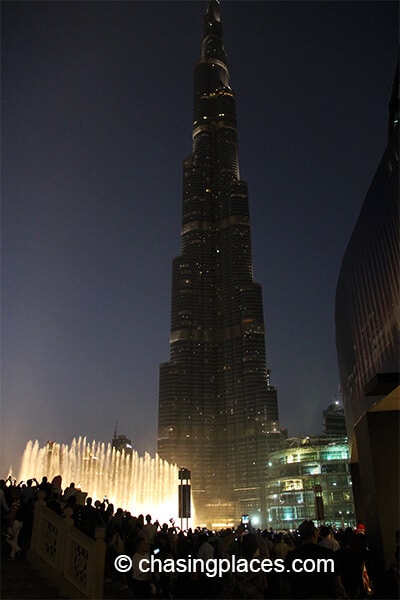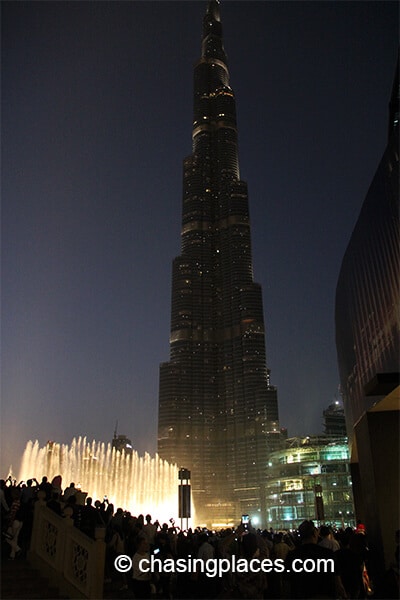 3. Souqs
A souq simply means a market in Arabic, but I have to say that the Arabic name makes it even more exotic.  To me, the souqs in Dubai are some of the most underrated attractions in the city. I didn't even know that they existed until I thoroughly researched my trip to Dubai.  The souqs in Dubai have been in operation way before the first mega malls were erected in the city.  Thus, exploring them exposes you to the more cultural and historical side of Dubai, which is quite intriguing if you ask me. Instead of an open-spaced market, souqs in Dubai extends throughout various interconnected streets, some of which are narrow; thus giving them more character than your modern-day marketplace. Some of the most prominent souqs include the Gold Souq, Perfume Souq and the Spice Souq in the neighborhood of Deira.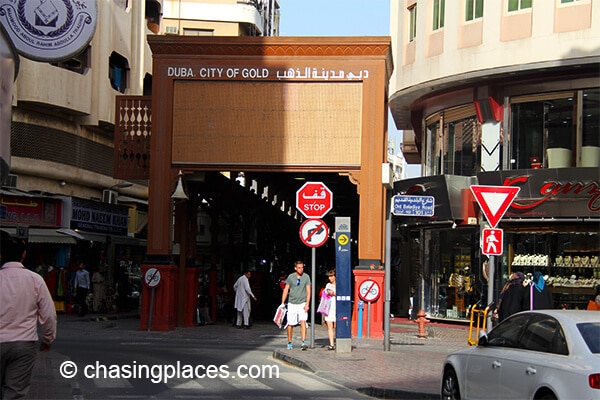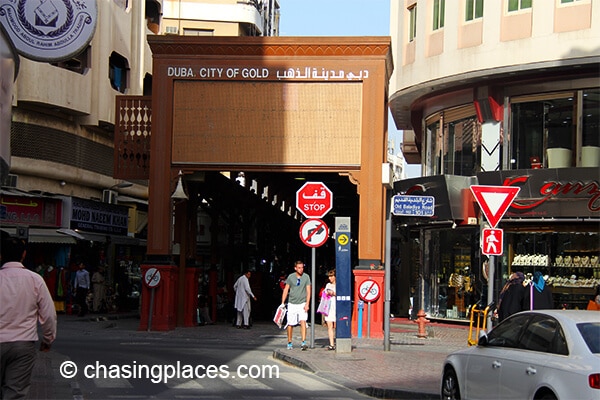 Travel Checklist: Do you have everything you need?
4. Dubai Marina
Dubai Marina is one of the most picturesque areas in the city. Booking your hotel room in this area is a very 'picturesque' decision. It exudes affluence, elegance and modernity. It's a marina, so you will get to see the mega yachts belonging to the rich and famous. But it also has two gorgeous promenades which are packed with restaurants, cafes and shops. These two are called The Marina Walk and the Walk at JBR. What makes the Marina extra swanky is its collection of impressive high rises, some of which are hotels and private residences. These buildings just light up the night sky and they are such wonderful pieces of modern architecture to behold.  So you don't have to spend anything at tha Marina; all you have to do is be there at night and you'll have me to thank for telling you to do so.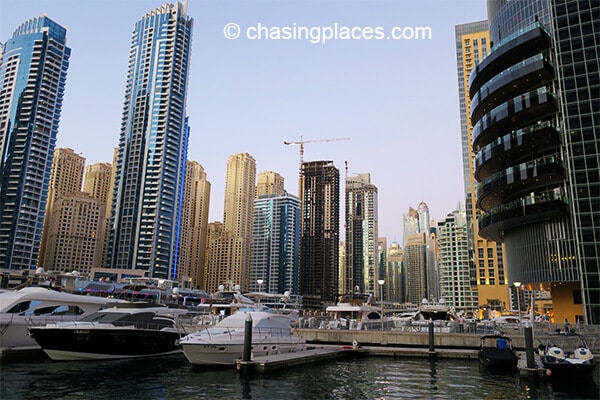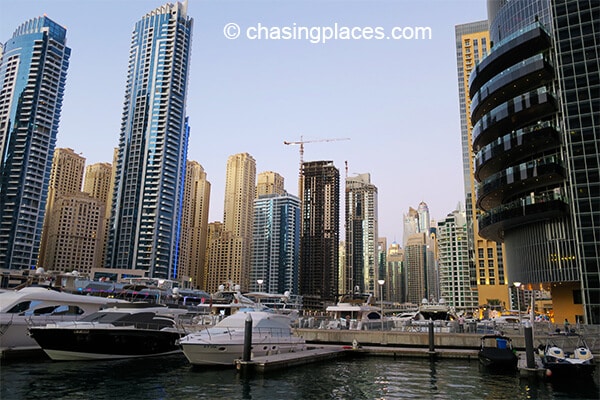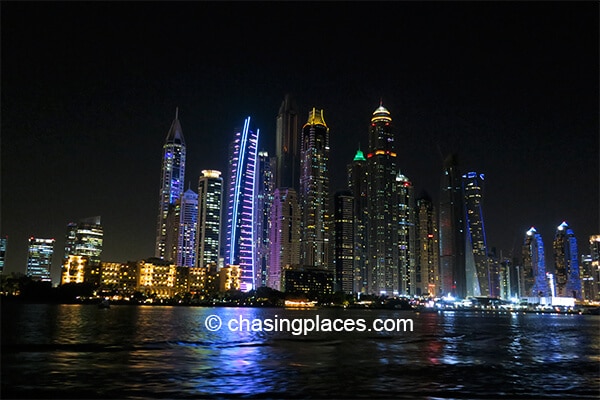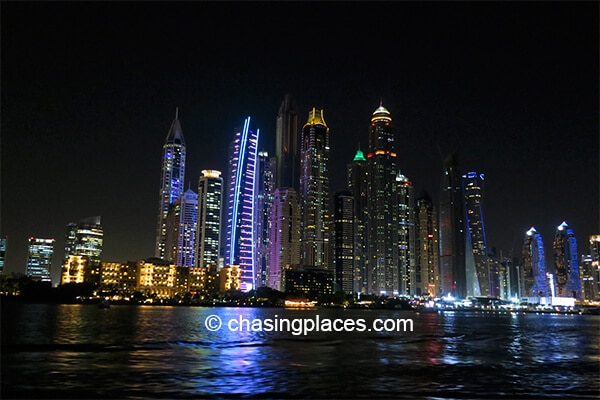 5. Dubai Beaches
Yes, Dubai has beaches and they are beautiful and very much accessible to the public.  You have four major ones to choose from; Kite Beach, JBR Open Beach, Sunset Beach and Al Mamzar Beach Park. They are all well-maintained and have their own character. If you like a sandy space to play sports like beach volleyball and kitesurfing, head out to Kite Beach. Sunset Beach, as the name suggests, is extra romantic when the sun is about to set. It is also the beach where you can view the famous Burj-Arab hotel in the distance.  JBR Open Beach and Al Mamzar are equipped with facilities like playgrounds and children fun zones that make them appealing to families.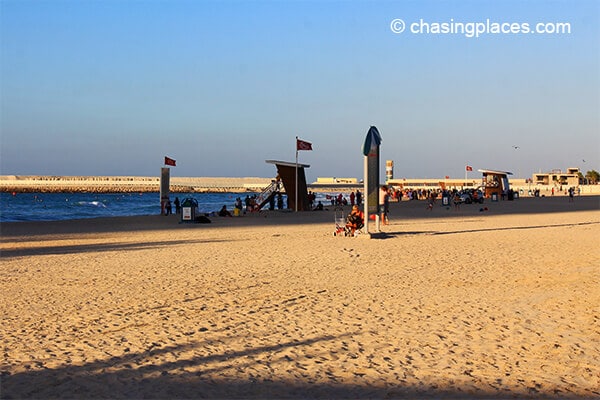 Where did we stay in Dubai?
And why…??
If you haven't visited Dubai before, it's good for you to learn more about what goes into booking the right room for your preferences. Dubai is a massive city, and it extends very far along the Gulf. Far enough that it is practical to stay in one area of Dubai and then move to another to cut down transit time. That's exactly what we did. We stayed at two properties in different areas. While we were sightseeing in downtown Dubai we stayed at the Ibis One Central for three primary reasons:
Ibis One Central Dubai
Location: It's only about a 3 minute walk to the nearest Dubai Metro Station, and only 3 stations away from the Dubai Mall/Burj Khalifa stop. Super convenient to sightsee downtown.
Price: It's one of the cheapest hotels in Dubai.  We were on a tight budget and we were looking for something clean, but affordable.
Verified Guest Reviews: With over 250 verified guest reviews and a review score of 8.1/10 we knew that it was a well managed property even though it was affordable. If it had a score closer to 7/10 we would have looked at other properties.
Would we stay there again? YES. It isn't super fancy or anything, but for the price we felt the value was excellent. Really clean room, attentive staff. A great little budget boutique hotel in a convenient spot. Read more…our unbiased review of Ibis One Central.
The second property we stayed at coincidentally was also an Ibis property – Ibis Al-Rigga Hotel. We chose this property for different reasons:
Proximity to Airport: We ended our Dubai visit here, so we knew we wanted to be close to the airport. This property is only a few km away from airport making it very convenient.
Proximity to the Historic Areas of Bur Dubai and Deira: Bur Dubai and Deira are arguably our favourite areas of Dubai. Multicultural, vibrant, historical and bustling are words that come to mind. It also doesn't hurt to have this property within a few minutes walking distance from a metro station.
Would we stay there again? YES. Overall, this property didn't seem quite as well managed as the Ibis One Central, but it was still a good bargain for the price. It was also a bit older. The Ibis One Central has an overall review score of 8.1/10 whereas the Ibis Al-Rigga has an overall review score of 7.8/10. These scores are quite representative of what we experienced, with the Ibis One Central being a slightly better property.
***Please take note that neither of these hotels paid us to write about them. We never accept money from properties for hotel stays anywhere. This is our honest opinion.
How can you find the cheapest room prices in Dubai?
We were quite pleased with the two accommodation providers that we used for our trip to Dubai: www.booking.com and www.agoda.com. Both are reputable, and have extensive selections. Their prices are very competitive. Agoda was slightly cheaper because of their 'money-back' membership program. If you value cancellation policies and customer service, booking.com might be a better choice for you.
Below is a accommodation quick-link table that I have created to make it easier to navigate through all of Dubai's hotels. Remember, Dubai literally has thousands of properties to choose from. This will speed up your search:
Top Rated Hotels in Dubai Based on Verified Guest Reviews
Read More About Dubai