One of the misconceptions about Dubai is that it only has fancy hotels, and you have to spend a lot to have a comfortable stay. Dubai actually has mid-range accommodation choices that are affordable enough for tourists on tighter budgets. Having said that, you have to keep in mind that Dubai is a metropolis, and thus, it cannot be compared to smaller cities, which have relatively inexpensive standards of living.
During our visit to Dubai, we were working with a set budget that did not allow us to stay in 4-star or 5-star hotels. But that didn't stop us from finding a place that we were very happy with.  The hotel that we stayed at in Dubai is called Ibis One Central. You may have heard of Ibis before as it is a hotel chain with many properties located all over the world. Ibis is known as a boutique hotel which is perfect for travelers on a budget.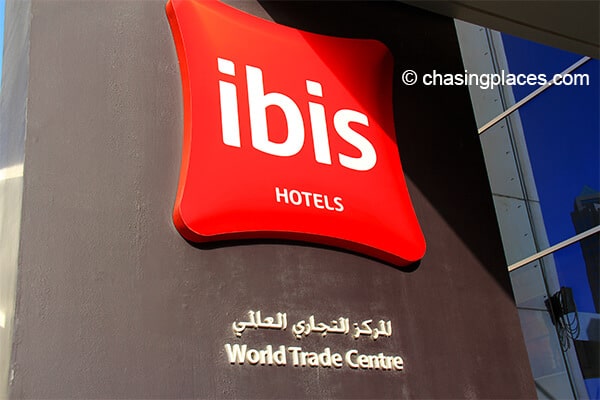 ***Although we are an affiliate of hotel websites, please note that we have not been paid in any way by this Ibis Hotel to write this review.  This is an honest opinion of our stay at their property.
So why did we choose the Ibis One Central?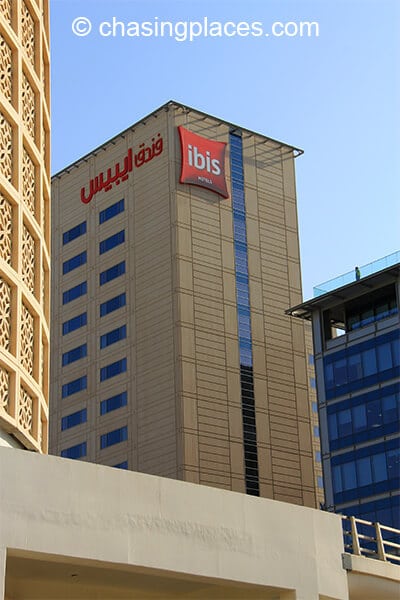 Price and Reviews
The Ibis One Central is reasonably priced; at $80 – 100 USD per night, therefore it suited our budget range quite well. Aside from its attractive rates, the Ibis One Central gets good reviews from guests. On Agoda.com, this hotel is rated 8.0 out of 10. This is an impressive rating, which indicates that previous guests were quite satisfied with their stay there.
Location
Even though the Ibis One Central is one of the most affordable hotels in Dubai, it is also in a convenient location. The Ibis One Central is located near Sheikh Zayed Road, within the World Trade Centre zone.  It literally takes just 5 minutes to walk from it to the nearest Dubai Metro Station, which is also called World Trade Centre. Just to give you an idea, World Trade Centre Station is very close to downtown Dubai. It is only 3 stops away from the Dubai Mall/Burj Khalifa Station (which is roughly 10 minutes or less on the Metro). The Ibis One Central is also walking distance to a number of restaurants and at least two supermarkets. It is in a perfect location despite its very reasonable hotel rate.
Something to consider:
If you are looking for a hotel in Dubai, and you are planning on doing a lot of sightseeing, staying close to a Dubai Metro Station is a very smart move. The Dubai Metro covers key neighborhoods and most attractions in the city, so it's so convenient to use. Plus, train costs are much cheaper than taxis, therefore, you can thoroughly explore Dubai without spending a lot.
During Our Stay in Ibis One Central
The Staff Members were Professional
We had only little contact with the staff at the Ibis One Central. We only dealt with them during check-in and check-out, and we encountered no issue with both these experiences. The staff members were fast, friendly and carried themselves in a professional manner.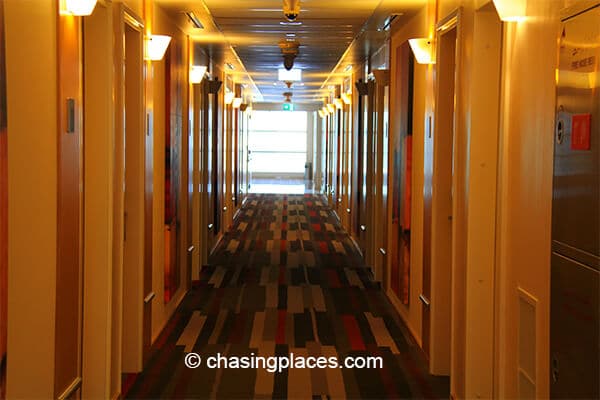 Decent Gym
My travel partner likes to exercise even on holidays, so it was definitely a plus for us that the Ibis One Central has a gym. The hotel gym is quite understandably, not as big as the ones in other 5-star hotel chains, but it has all the basic equipment needed for a good workout. Clean, compact and modern are words that come to mind to describe their gym.
Wi-Fi is Free
Reliable Wi-Fi is very important to me when traveling. I need it to do some work and to also do additional research about the place I am visiting since I usually don't have roaming 3G services. Wi-Fi access is free at the Ibis Once Central and there's no limitation on the number of devices you can use.
Travel Checklist: Do you have everything you need?
To help get an idea of how an Ibis Hotel Room looks like in Dubai, here are some photos: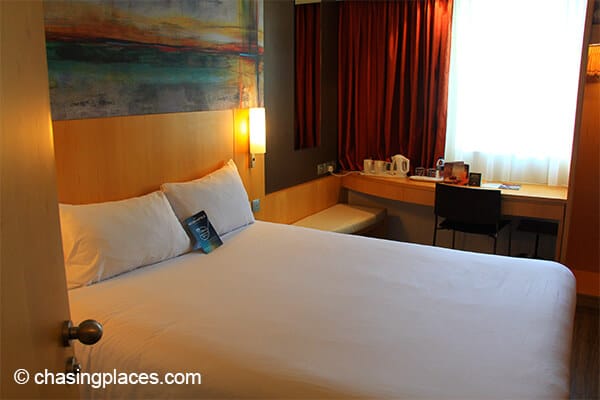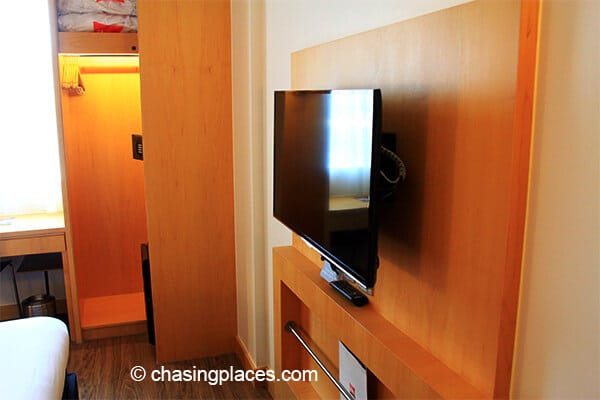 Bathroom Photos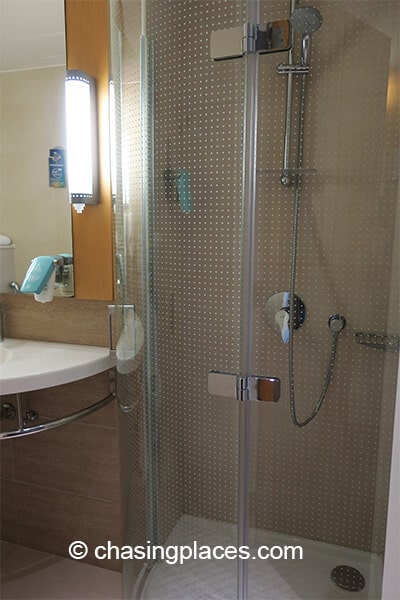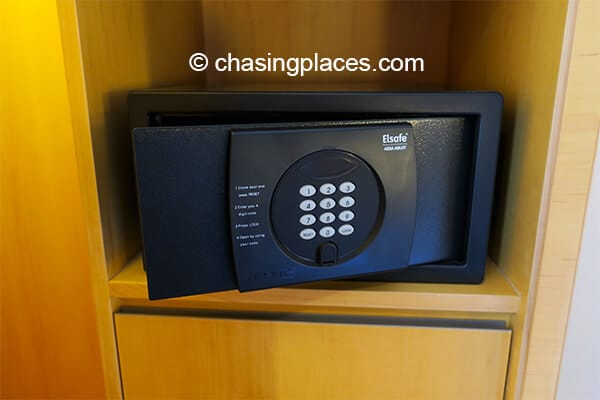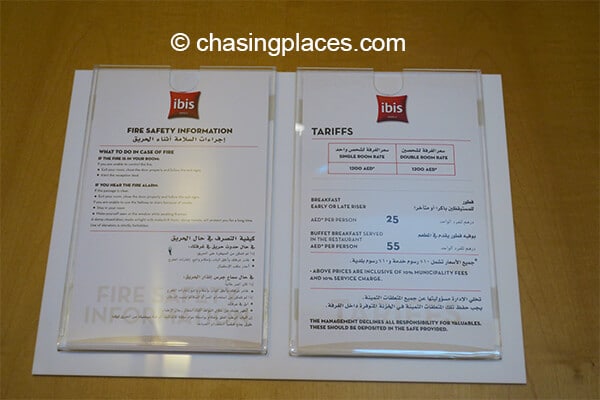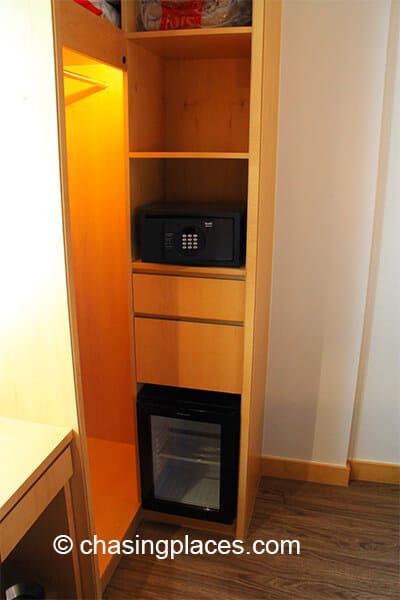 Drawbacks of Staying in Ibis One Central
Small Room Size
The Ibis One Central is a boutique budget hotel and thus, the biggest compromise we had to make while staying here was the space. Despite the size, the room was still equipped with a desk, which is great for people like me who need to do a little bit of work while traveling.
Breakfast was Not Included
Breakfast was not included in the standard fee booking that we made. This means that if we wanted this meal, we had to pay extra. Since this Ibis' breakfast is buffet-style, it is a bit expensive. We opted not to book breakfast with our online reservation as we were happy getting a smaller meal in the morning elsewhere.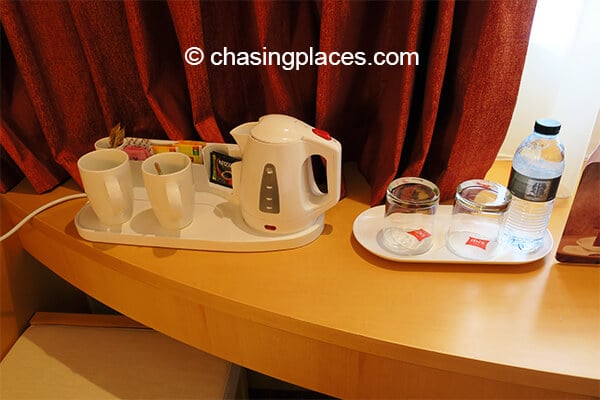 Overall, the Ibis One Central was a fantastic hotel choice for us. We were so impressed with what this hotel chain offered that we also booked a couple of nights at their other location – Ibis Al Rigga in Deira, Dubai.  The service amenities and general hotel quality at Ibis Al Rigga was almost identical to the Ibis One Central. We stayed at Al Rigga because we wanted to explore the Deira neighborhood of Dubai. It turned out to be a great decision as well.
Do you have questions about this Ibis property or visiting Dubai? Do you have any other hotels you recommend in Dubai? Let us know. We are happy to hear from you.
Top Rated Hotels in Dubai Based on Verified Guest Reviews
Important: Mobile Users must swipe from left to right to see entire table.
Criteria:
Properties rated based on 'overall' review scores from each respective website's verified guests.
Minimum of 50 verified guest reviews required to be considered eligible for comparison.
All star ratings and verified guest review scores are tallied at the time of writing, and therefore, are subject to change.
Accommodation Map of Dubai: Only the Top Rated Properties
(Based on Verified Guest Reviews)