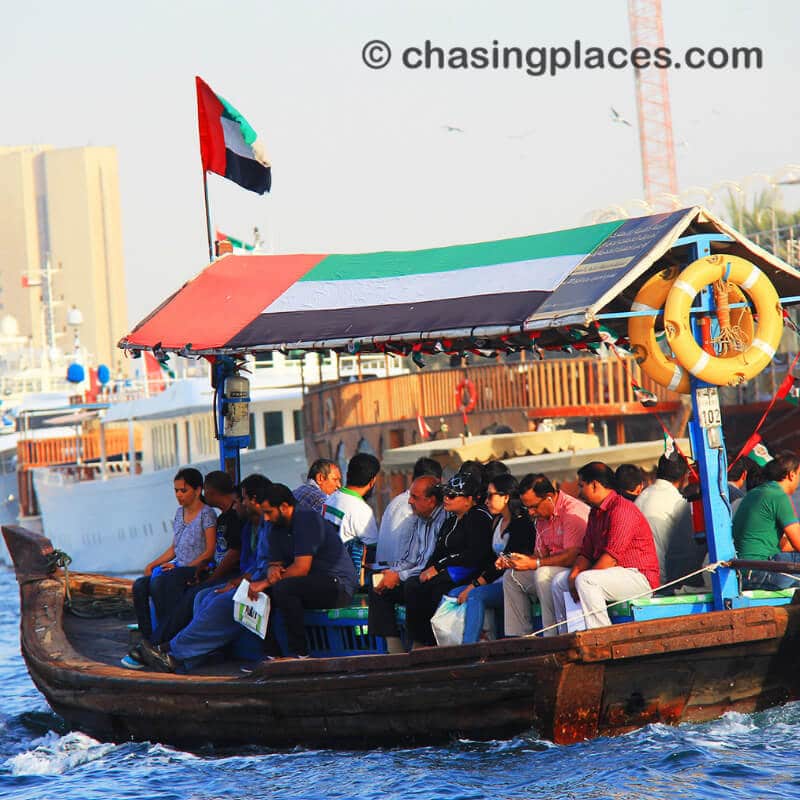 When people think about Dubai, they will probably think about superlatives – biggest malls, tallest buildings, most luxurious hotels. Yes, Dubai offers all these things. The city really likes to have the best modern facilities and infrastructure that money can buy.
As a result, many visitors to the city tend to mostly sample the kind of luxury Dubai is known to advocate.
But one of my most incredible Dubai travel experiences had nothing to do with eating at a fancy restaurant or staying at a 5-star resort. 
My most magical moment in Dubai costs me 1 Dirham. It was the cost for an abra ride from Deira to Bur Dubai.
The crossing between these two neighborhoods across Dubai Creek only lasted about 7 minutes, but there were THREE THINGS that made this travel experience quite special:
The first one was riding on the traditional boat called an 'abra' – stirred by old men, whose expressions were hardened by the sun and years of labor.

 

The second was the fantastic view during the boat trip.

 

The third was sitting among foreign workers and immigrants while trying to get a glimpse of their life.
Another element that made my crossing extra dramatic was the sunset. The soft lighting somehow heightens the mood and feel of Dubai's old and increasingly forgotten neighborhoods. The timing is coincidental of course, but one I am deeply thankful for, nonetheless.
Dubai's Trading History, and its Old Neighborhoods
In many ways, I admire Dubai for what it has accomplished. But before it became this huge metropolitan in the Middle East, it started as a humble trading post.
It all started along Dubai Creek.
It is no wonder the oldest neighborhoods in this sleek city are located on the edge of  Dubai Creek. I had the privilege of visiting these two neighborhoods – Deira and Bur Dubai, and they remain as my favorite places in a city full of skyscrapers.
Deira and Bur Dubai do not have the skyscrapers of downtown Dubai. They are certainly not the cleanest and most 'posh' places in the metro. But this is where the history of the great city lies. This is where merchants from all over came and dreamt of a better life.
The Legendary Abra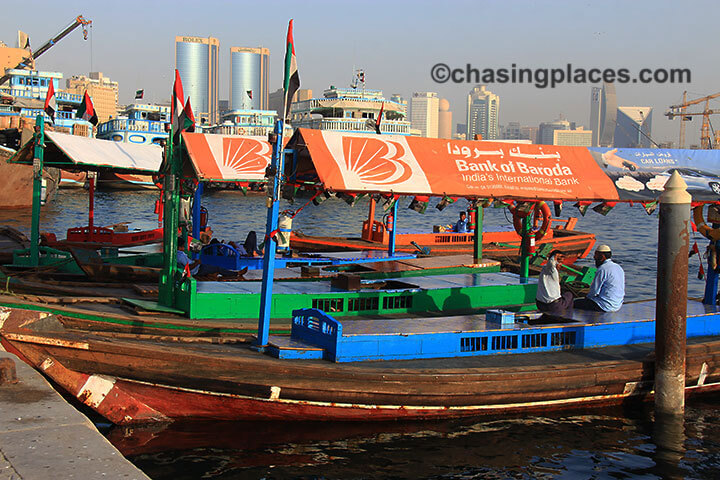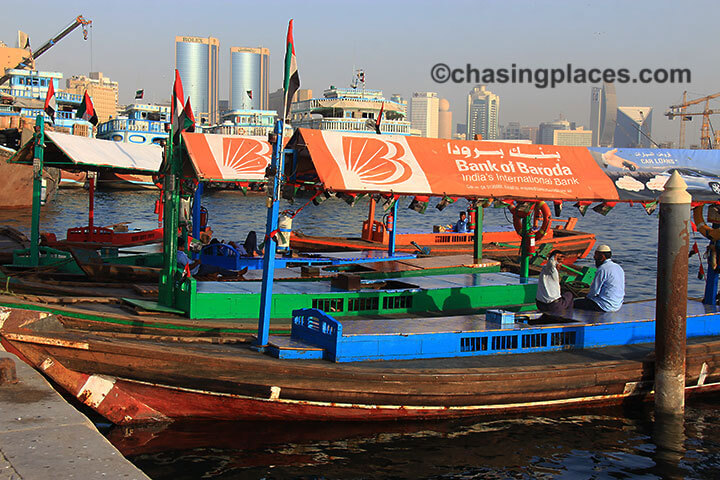 An abra can hold about 20 people, and the driver sits in the center of the boat. Though the sitting passengers circle the driver, they face outwards. This unusual layout allows all passengers to get unobstructed views of the Creek, Deira and Bur Dubai.
The crossing of the Dubai Creek from the neighborhood of Deira to Bur Dubai is an everyday occurrence to many people living in this area of the city.  After all, it's the cheapest way of crossing (cheaper than the Dubai metro train).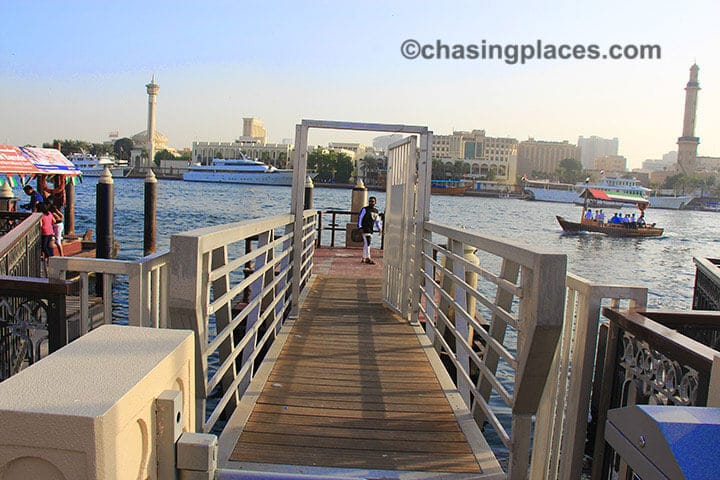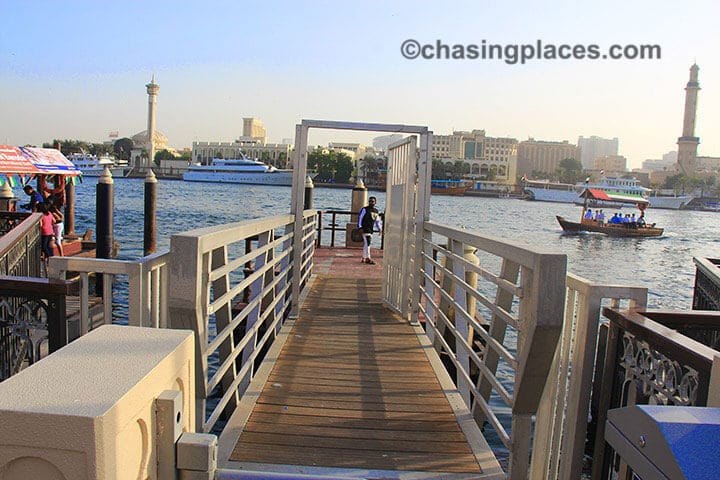 While it may seem a practical choice to residents, taking the abra is actually a nod to Dubai's trading history. The abra used to be the main mode of transport in the city before the proliferation of cars and trains.  I could just imagine busy merchants, riding abras to transport goods, going to meetings, or going home to their families after months at sea.
There are two routes that Abras make every day. One is from Deira Old Souk Abra Station to Bur Dubai Abra Station (and vice versa).  The second route is from Sabkha Abra Station to Dubai Old Souk Abra Station (and vice versa).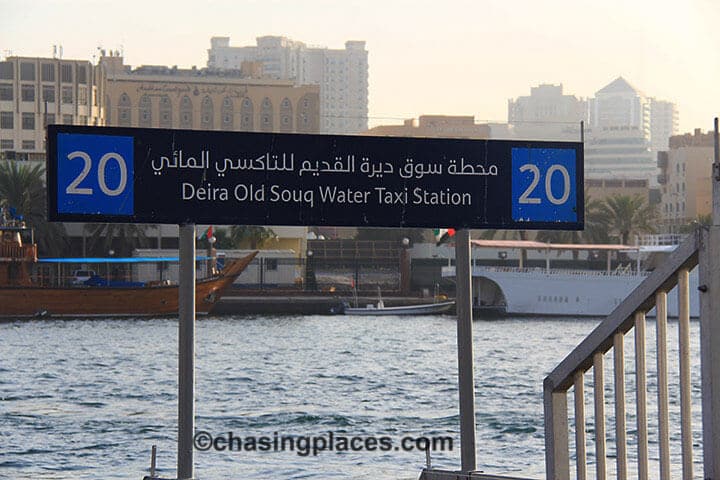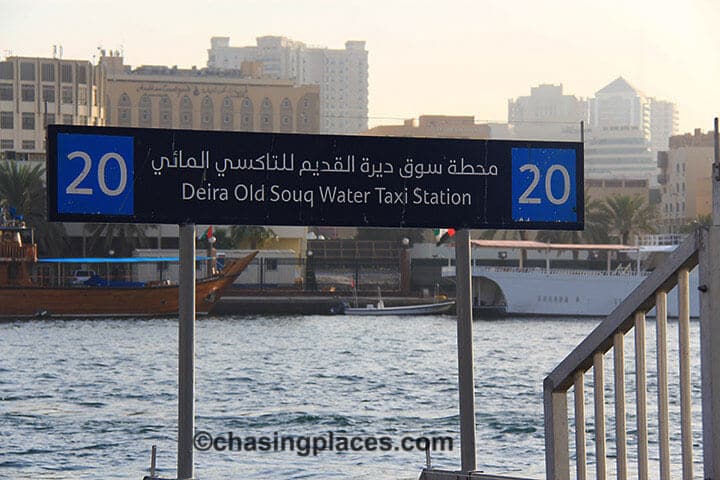 Riding an abra is like experiencing a piece of Dubai's history. To me, such experience is way better than visiting a museum.
Additional Tip:
If you want your time on the abra to be longer than the regular ride, then you can also opt to hire one to give you a private cruise. The cost for this cruise is around Dh60 per hour. This is a real practical decision if you are travelling with a group of people.
The Fantastic View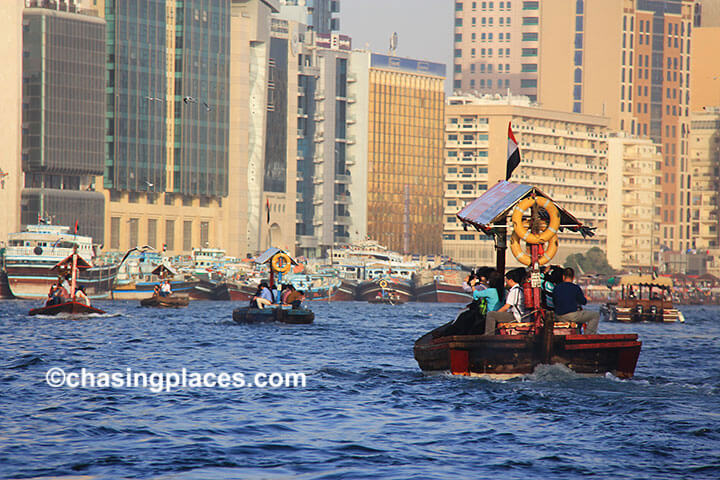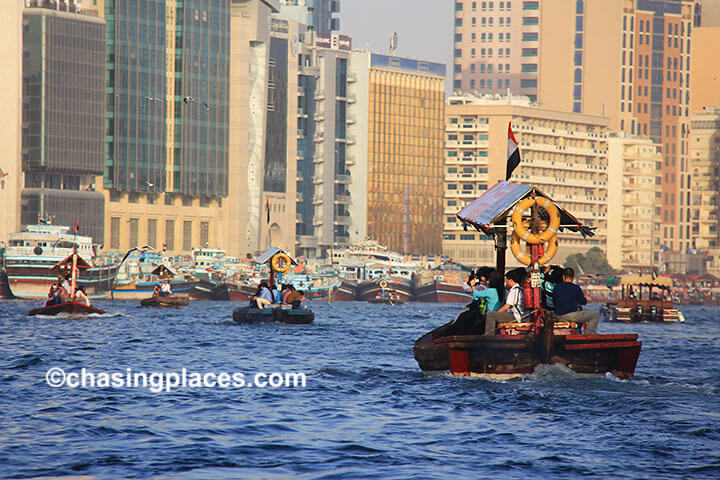 The beautiful view I experienced while on the abra is another reason why this ride was my fondest memory of Dubai.
The ride did not highlight towering skyscrapers or metallic buildings. What I saw was low, traditional Arab- style buildings, and the market and port scene surrounding them. I saw the mellow water, hundreds of seagulls, pigeons and the soft sunset light. It was atmospheric, utterly charming and certainly authentic.  The scene was the closest thing to what I had imagined the old Middle East would look like. It reminded me of the stories of Aladdin and Alibaba, which I read about as a child.

Travel Checklist: Do you have everything you need?
The Migrant Workers
"There is nothing there. You shouldn't go, it's dirty and full of immigrant workers," a friend once said to me about Deira and Bur Dubai.
Immigrant workers from all over the Middle East and beyond, often choose to live in Bur Dubai and Deira because these are the neighborhoods that they can afford.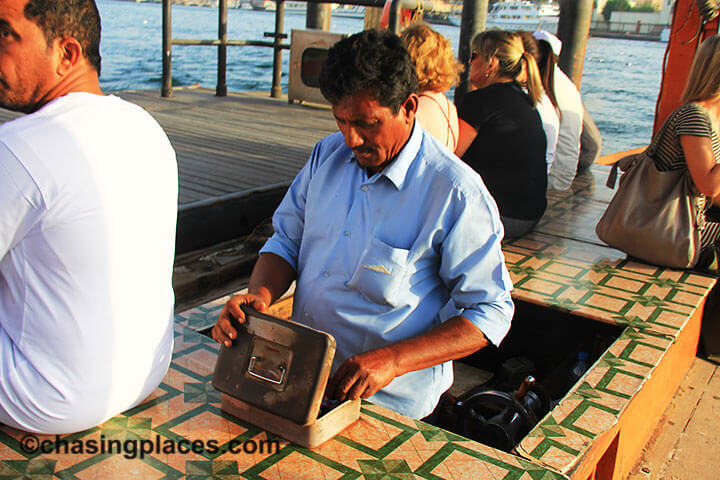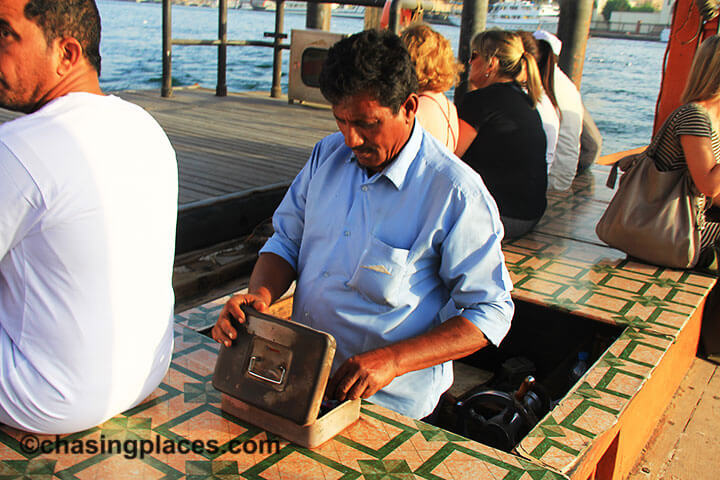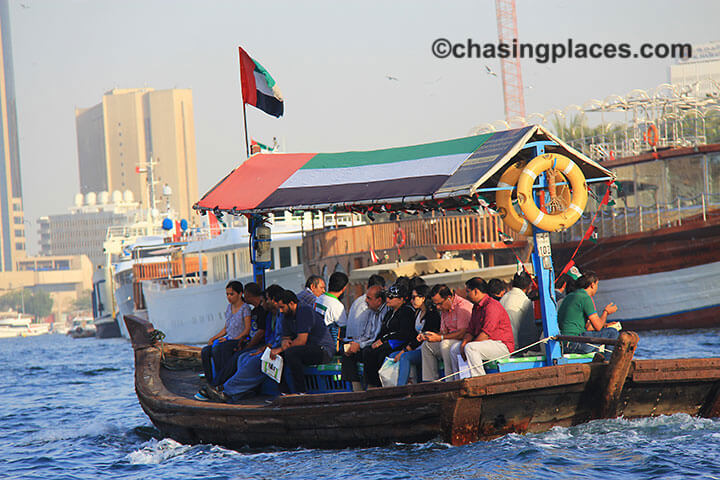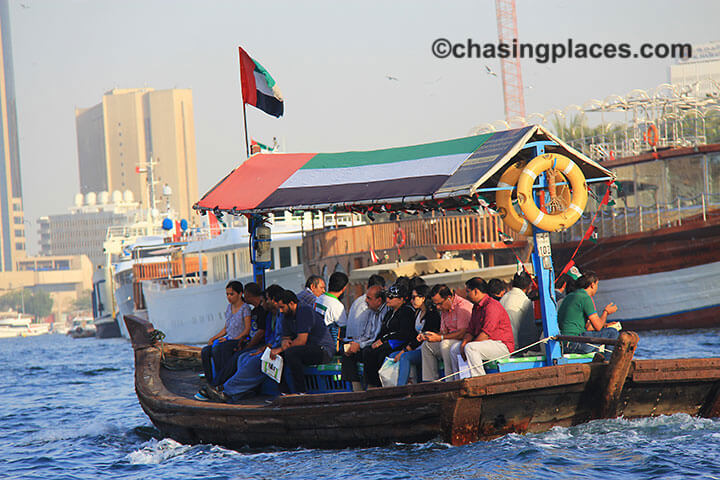 Deira, Bur Dubai, and their immigrant workers are not the most glamorous-looking but they share something in common – they are the backbone of the ever-thriving city.
The immigrants in this area are probably the lowest-paid workers in the city, but Dubai couldn't function without them. They are the trading ship crew members, cleaners, waiters and construction workers. They all came to Dubai just like the merchants centuries ago to pursue a better life for themselves and their families.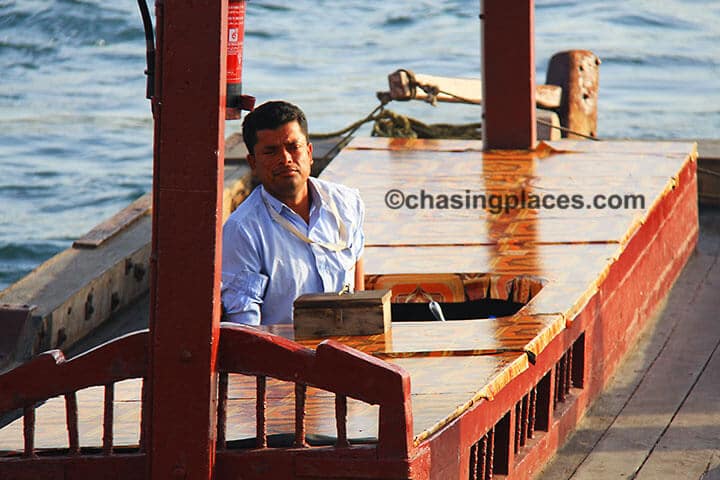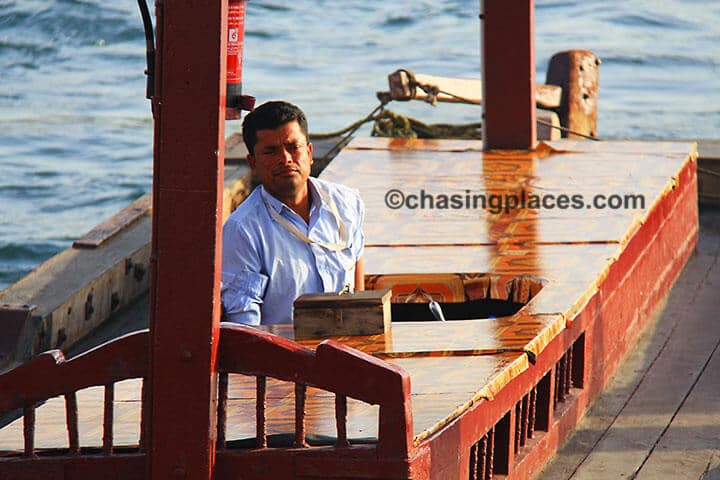 While Deira and Bur Dubai, which became home to immigrants may not be polished; they are certainly tamer, less dodgy and cleaner neighbourhoods than their 'ghetto' counterparts in other parts of the world.
I don't think I will ever fully understand what a 'life away from home' must be like for these immigrants? I also suspect that many of them are quite thankful to be able to work and live in a place like Dubai.  
Walking alongside these people and through the streets was reminiscent of old Dubai and gave me a more holistic view of the glamorous city of the Middle East. Of course, as a visitor, I may have just scratched the surface of a complex society.
Nevertheless, I strongly encourage visitors to Dubai to spend that 1 Dirham to cross Dubai Creek on the abra. Walk through the streets of Bur Dubai and Deira. Open your mind and heart, and you will never think of Dubai the same way again.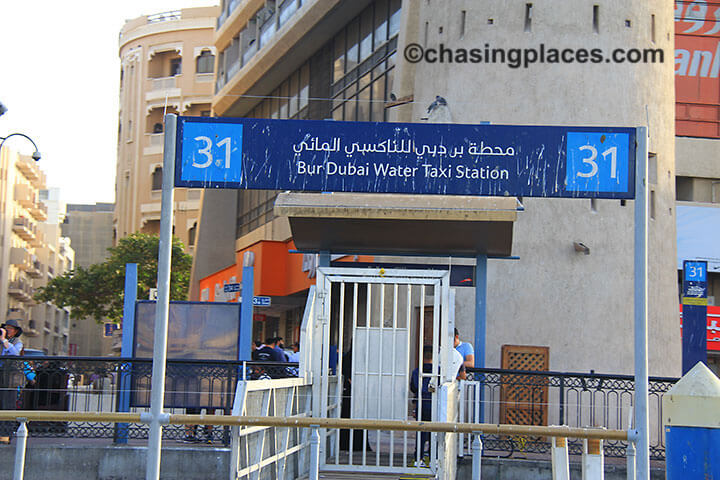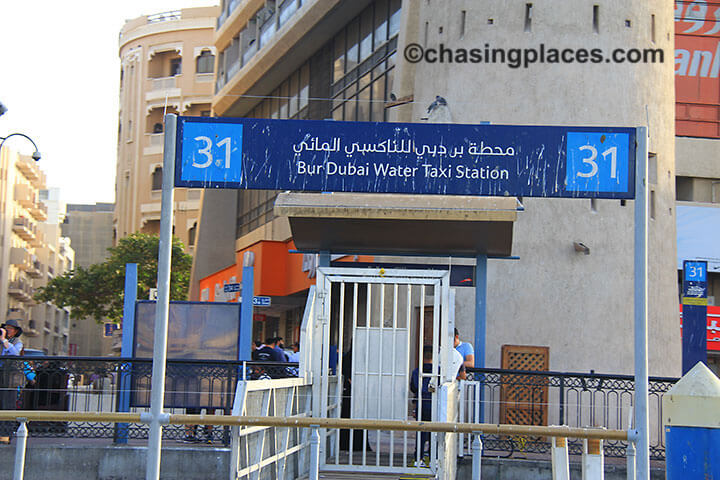 Top Rated Hotels in Dubai Based on Verified Guest Reviews
Read More About Visiting Dubai