The Dubai Metro is the state-of-the-art rapid transit rail network in Dubai. Before its introduction in 2010, visitors to the Gulf city had relied mainly on cars, taxis, and buses to get around. Not anymore.
Today, the Dubai Metro has proven to be effective and a very popular transit choice for residents and tourists alike. Thanks to this reliable train service, it is now easier to go to Dubai's main tourist spots without having to spend more for taxi rides.
Here are the essential things you need to know about the Dubai Metro to help you reach Dubai's notable neighborhoods and amazing tourist destinations with ease and comfort:
1. You can take the Dubai Metro straight from the airport.
Do you only have only a few hours or a full day in Dubai? No need to worry about how you're going to spend it.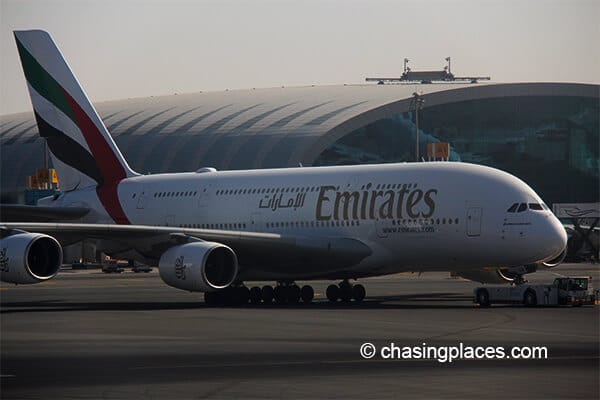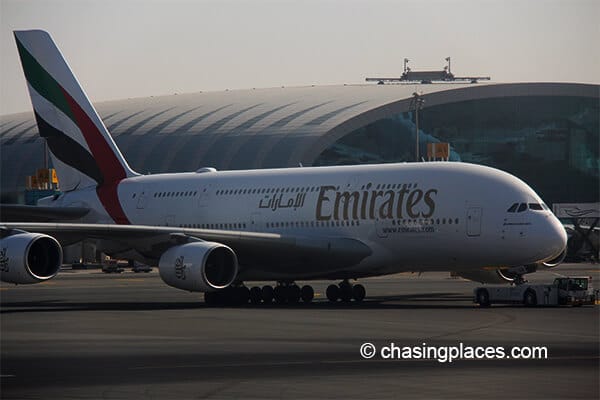 The Dubai International Airport is connected to the Dubai Metro. Just hop on the train, and you can easily make your way to the city's impressive downtown area. Here, you can see famous attractions like the Dubai Mall, and the world famous Burj Khalifa.
Here is how to get from Dubai International Airport to Downtown Dubai
2. You can purchase the RTA Tourist Package

.
The Dubai Metro is operated by the Roads and Transport Authority (RTA) and is part of the city's public transport network, which includes water taxis and buses.  The RTA offers a public transport package that allows you to use all its transport options within the day. The RTA package is called "One Day in Dubai".
3. The Dubai Metro has 2 train lines

.
The Red Line spans 52.1 kilometers and starts from Dubai International Airport area all the way to the Jebel Ali neighborhood. This is the line to take if you want to go to spectacular Dubai Marina.
The Green Line is a shorter line that runs for about 22 kilometers.  It starts from the Dubai Airport Free Zone all the way to Dubai Healthcare City.
The Red and Green Line intersect at two stations: Union Station and Khalid bin Al Waleed.
4. You need a Nol Card to use the Dubai Metro

.
The word 'Nol" in Arabic means 'fare'.
A Nol Card is a top-up card you can use to pay for your Dubai Metro fare as well as for buses and water taxis operated by RTA.
There are different types of Nol Cards. The most basic one is the Red one, which costs 2 Dirham. You can top this card for up to 10 journeys using one of the kiosks in the metro stations.
One Day Pass
Another type of card you can use for the Dubai Metro is a "Day Pass". A Day Pass allows you to go on unlimited journeys in all 5 zones within a day (12 hours).
A Day Pass costs 14 Dirhams.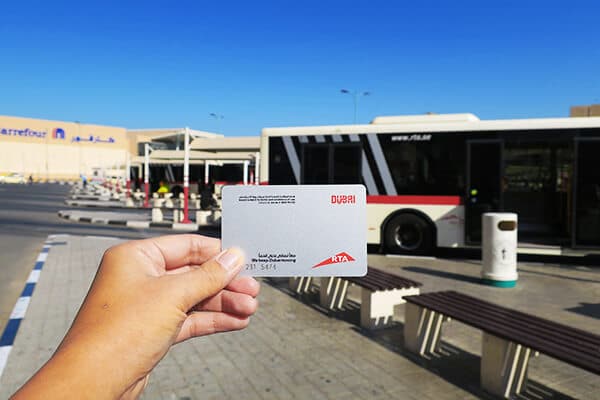 5. Take note of the Dubai Metro train times and frequencies:
Dubai Metro trains typically run from:
6 am to midnight – Saturday to Wednesday
6 am to 1 am – Thursday
1 pm to 1 am – Friday
6. There is a separate train car for women.
A Dubai Metro train usually consists of 4 standard cars and another additional car with two sections – one section is dedicated to women passengers only.
If you are a woman traveling alone, it is advisable that you ride in the 'women-only' section.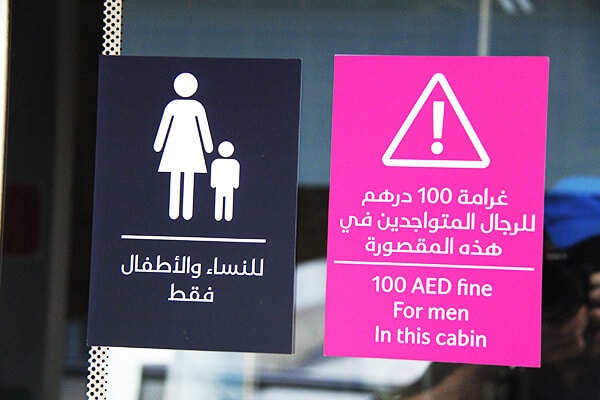 7. Travel in style with Gold Class.
Dubai Metro offers 'Gold Class' for those who want to keep with the city's luxurious reputation. For double the standard price, you can get to step on a red carpet and sit comfortably on a leather seat.
The Gold Class is the second half of the special train car.  The other half being the women-only passenger section.
8. Eating and drinking are not permitted in the stations and on the train.
Put those drinking bottles and snacks away!  Dubai Metro Stations are so squeaky clean that you could eat off their floor! The admin wants to keep it that way and they are quite serious about it. Breaking this rule can result in hefty fines. So be on the safe side and just wait till you're outside to munch on your favorite food.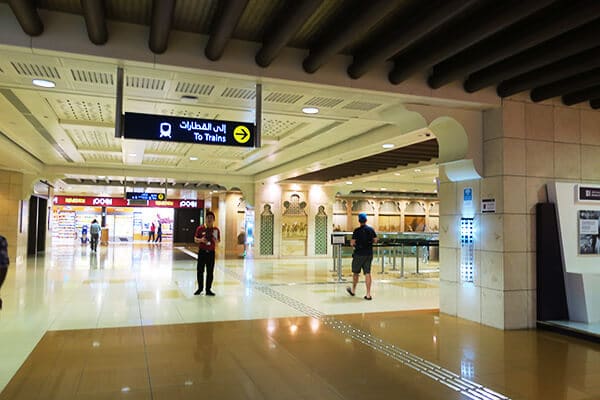 Travel Checklist: Do you have everything you need?
9. Traveling with the little one won't costs you money.
If you're traveling with a cute munchkin under 5 years old, no need to worry about his/her fare because the Dubai government is generous enough to give these cuties a Metro ride for free! See, there are perks for traveling with babies!
10. Zero tolerance for people breaking the "Metro Rules"
Remember! You have to pay the right fare for your ride. If you are bold enough to try to leave the station with insufficient credit, you will get caught. Breakers of this rule will have to pay 14 Dirhams – the rate for a 'Day Pass'.
You will have to pay a hefty fine of 200 Dirhams if ticket inspectors happen to catch you purposely not swiping your card through the machine.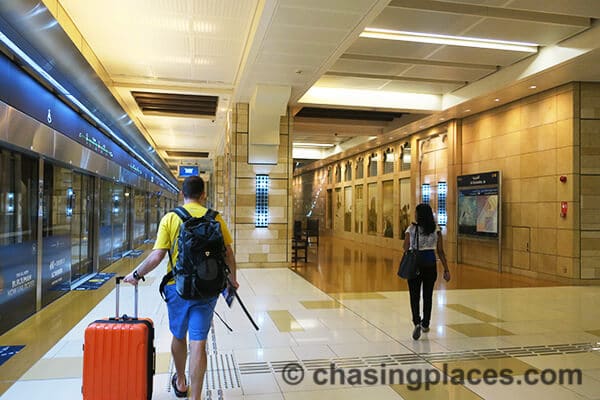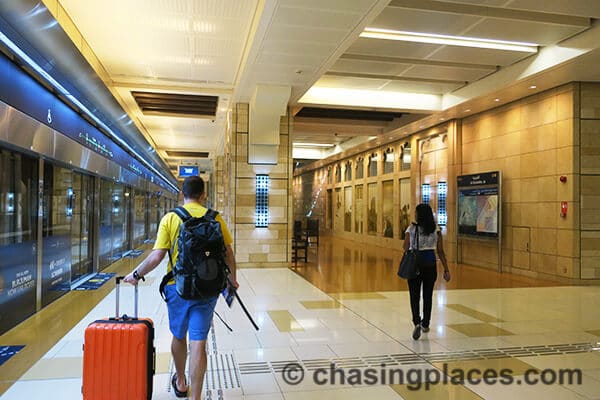 Moral of the story?
Be a responsible and smart tourist and don't create unnecessary complications, and you will enjoy the benefits of taking the Dubai Metro.
Top Rated Hotels in Dubai Based on Verified Guest Reviews
Read More About Visiting Dubai