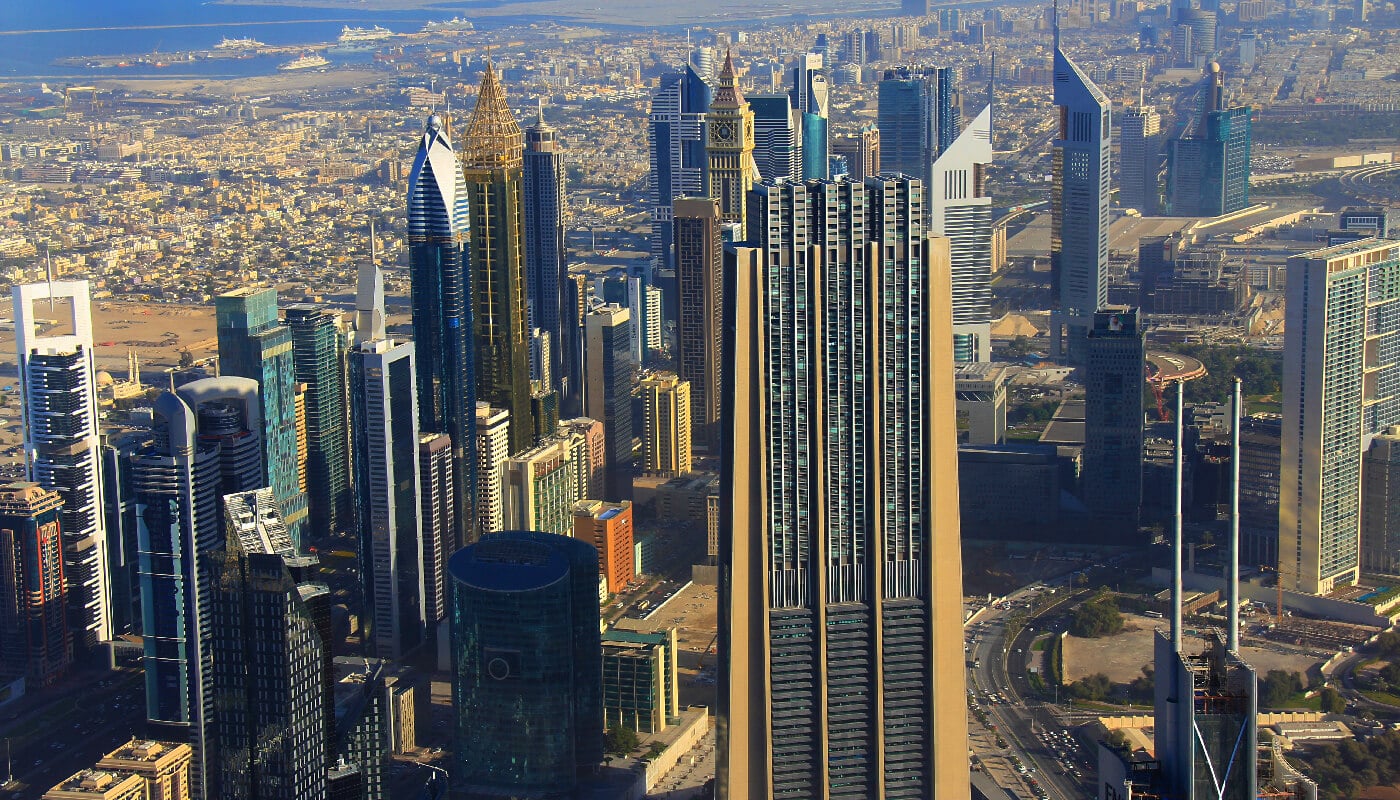 Dubai is a large enough city that it seems impossible to explore all of its neighborhoods in just a day or two. So if you have limited time in Dubai and you are forced to choose which neighborhoods to visit or stay in; Chasing Places will make it easier for you!
Here is the list of Dubai neighborhoods and their attractions that tourists find the most interesting.
These neighborhoods are easy to get to thanks to the Dubai Metro, and to the city's extensive public transport network.
Neighborhood 1: Downtown Dubai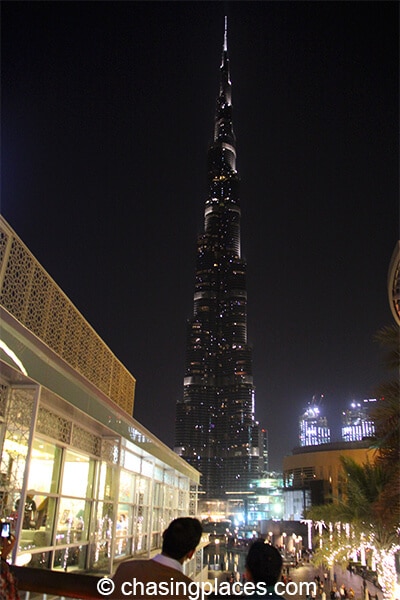 If you have only a few hours in Dubai, then this is the neighborhood that you should not miss seeing. The epicenter of Dubai is an impressive extravaganza of soaring skyscrapers and spectacular displays of modern architecture and landscaping.
This is the crown jewel of an emirate which strives to be the best-looking modern metropolis in the world, despite its not so favorable and less attractive desert landscape.
The main road that crosses the downtown area and the financial district is called Sheikh Zayed. Standing tall and making all other buildings look like dwarfs is the magnificent Burj Khalifa.
Just below the Burj is Dubai Mall – one of the biggest malls in the world. Just outside the mall is the beautiful Dubai Fountain, which performs for the crowd every evening.
During festive holidays, the Burj Khalifa also conducts its own delightful light show, which can easily be enjoyed at the outdoor grounds around Dubai Mall.
What to do:
Walk around Dubai Mall. Shop and dine at one of its hundreds of restaurants. Dubai Mall is also home to the world's biggest indoor aquarium, You don't even have to go in, as it offers a great view of the underwater world from the outside.
Then don't forget to snap a picture of you with the Burj Khalifa in the background. Although, I can't guarantee you will be able to capture the whole Burj in just one frame…It's just so tall!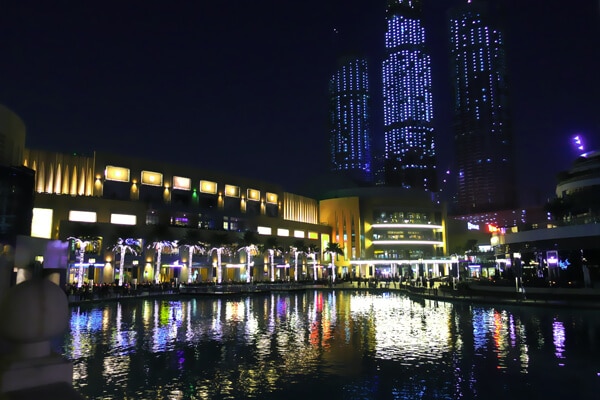 Neighborhood 2: Dubai Marina and Jumeirah
Palm Jumeirah is where the rich and famous want to stay. It is the Malibu of Dubai, complete with its own beautiful beaches, luxurious condos, health clubs, and boutiques.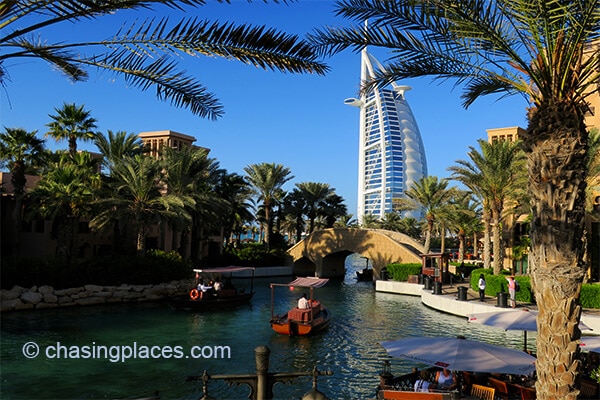 Jumeirah is a huge neighborhood, so if you don't have the time; we suggest that you head out to at least one of the beaches – Sunset Beach perhaps?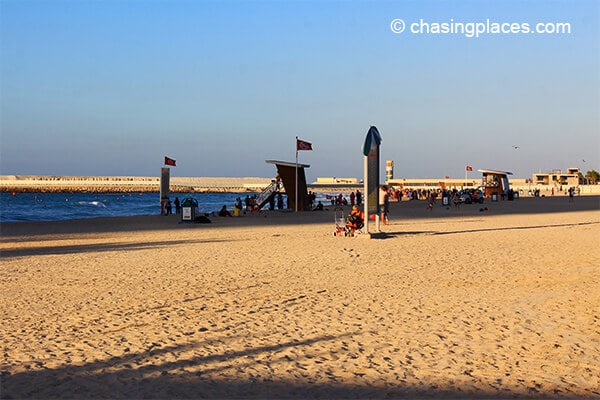 After chilling on the beach,  make your way to Dubai Marina.
A visit to Dubai Marina will let you see some of the best luxury yachts in the world. It also offers a view of a fantastic cluster of modern buildings that all light up at night.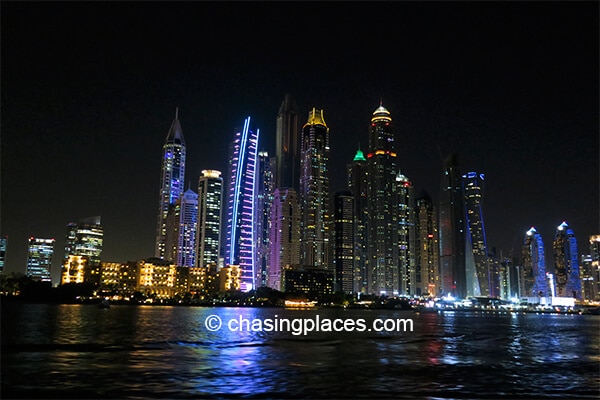 What to do:
Dubai Marina is built with a walkway called Marina Walk, which perfectly hugs the water. Along this walkway is a seemingly endless variety of trendy restaurants and shops.
It is a nice place to have that romantic walk and candlelit dinner. Dubai Marina is also the jumping point for cruises across to Dubai Creek .
Another promenade not too far from Dubai Marina is the Walk at JBR, which has a similar setup.
Neighborhood 3: Deira
Deira is one of the oldest neighborhoods in Dubai. Here, you won't find luxury hotels and fancy condominiums. Instead, buildings in Deira are all low-rises and exhibit old Arabian architecture. The neighborhood is populous and dusty, but it has a certain charm and authenticity to it.
Our visit to Deira is very enjoyable because we love its historic buildings, souks, and unpretentious nature.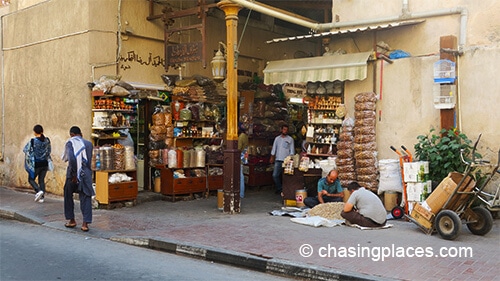 What to Do:
Deira is home to markets (or souqs in Arab). While there, you can visit the Gold Souk, the Perfume Souq and the Spice Souk; all of which are within walking distance of each other.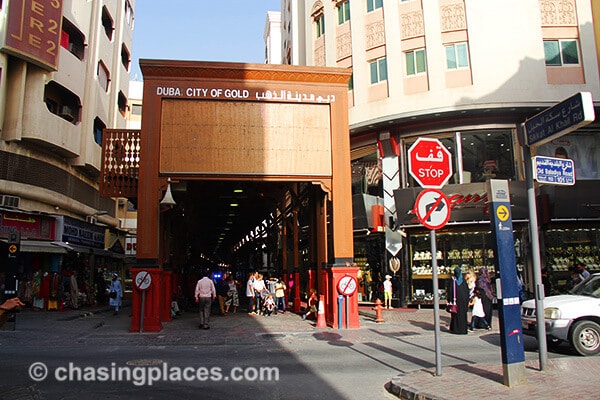 Exploring Deira will also lead you to one side of Dubai Creek, where you can find merchant trading ships called dhows. You can also take the traditional boat called 'abra' to cross the creek and reach the other old neighborhood of Bur Dubai.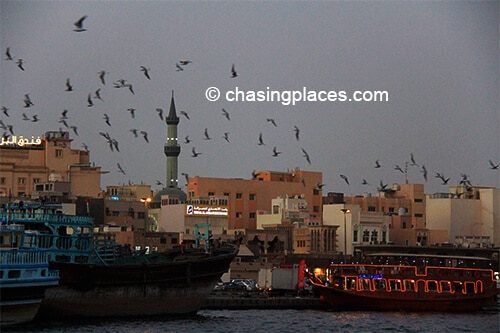 Neighborhood 4: Bur Dubai
The other iconic old district of Dubai should not be ignored. Bur Dubai's shoreline is home to the districts of Al Fahidi and Shindagha.
Al Fahidi used to be the preferred relaxation spot for the rich and the elite of Dubai during the height of the Emirate's trading days. These days, Al – Fahidi is a well-preserved open museum complex. It is home to other smaller museums.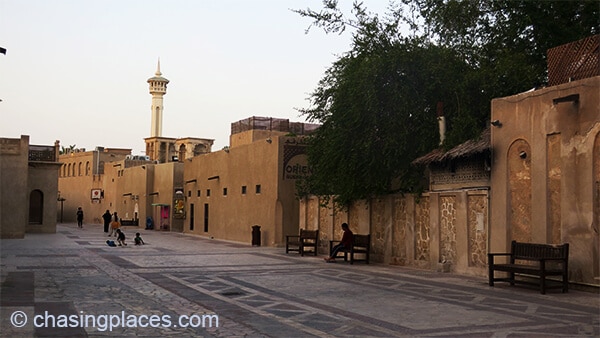 At first glance, Bur Dubai looks like a neighborhood in India because of the sheer number of Indians living here. But aside from its Indian population, it is also occupied by immigrant workers from various nationalities.
Our best guess is that the Bur Dubai area as well Deira are more affordable to live in for migrant workers when compared to other neighborhoods. Dubai is, after all, considered to be one of the most expensive cities in the world.
I mean how can a blue-collar worker afford a fancy condo unit in Downtown Dubai?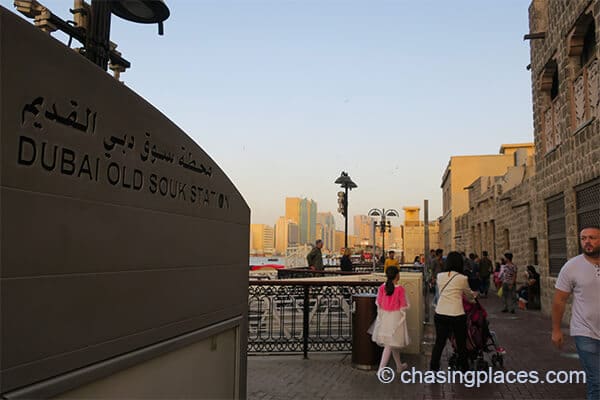 Travel Checklist: Do you have everything you need?
What To Do
Bur Dubai's souqs can easily compete with their Deira counterparts. The main souq is just beside the Creek, within walking distance from the Bur Dubai boat station.
The Meena Bazaar and the narrow streets that surround it is known as 'Little India'.
If you walk further away from the water, you can easily find many Indian restaurants selling vegetarian dishes and snacks. You can also visit Dubai Museum if you're interested in learning more about the history of this Emirate.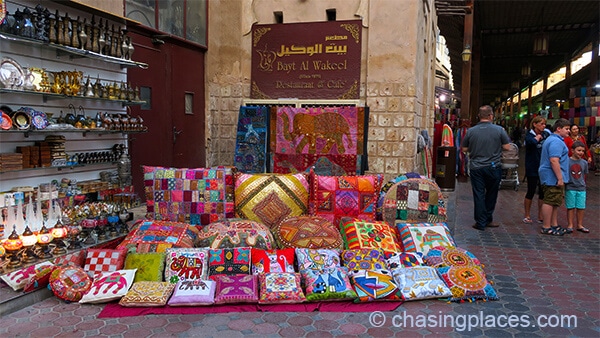 There you go, these are the main neighborhoods and in Dubai that every tourist must be aware of!
Pick one or two to explore if you have limited time. However, if you have a few days and you plan well enough, it is possible to visit these Dubai neighborhoods within a couple of days.  
Top Rated Hotels in Dubai Based on Verified Guest Reviews
Read More About Dubai