There are plenty of reasons why you should visit Koh Phi Phi, Thailand – stunning beaches, mysterious limestone karsts, pulsating nightlife, and a wonderful marine conservation area just a boat ride away.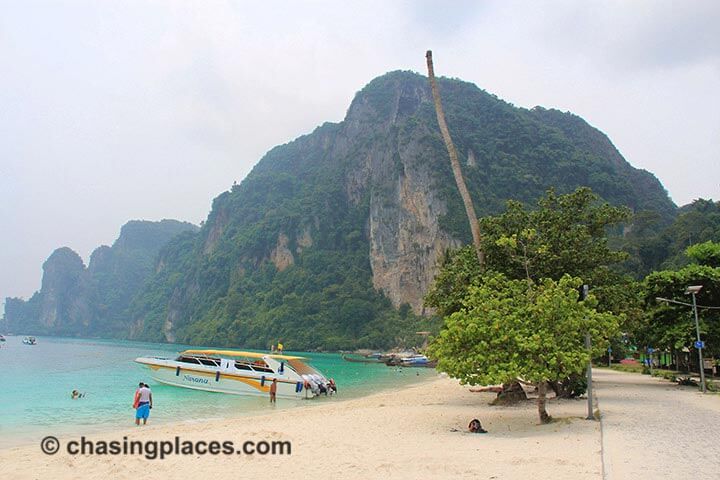 But over the years, I have seen many people visiting the island making "tourist" mistakes. These mistakes are simple and can easily be overlooked but they can lead to unnecessary stress and sometimes, serious problems.  There are also visitors who come and go from Koh Phi Phi without really experiencing what the island has to offer.
Don't allow your dream holiday to turn into a nightmare. Here are some essential Koh Phi Phi travel tips that will make your experience more meaningful and stress- free:
10. Don't drink too much
Koh Phi Phi has built a reputation for being a "nightlife party" destination but the archipelago is so much more than that!
There's nothing wrong with having a happening night and taking advantage of cheap booze. The problem is many visitors fall into the habit of drinking a lot every night and ending up nursing a serious hangover the next day.
If you drink too much on Koh Phi Phi, you won't be able to maximize your travel experience. You will not enjoy other worthwhile activities like snorkeling and hiking. You won't be able to walk on the beach in the morning when it's the most serene and beautiful.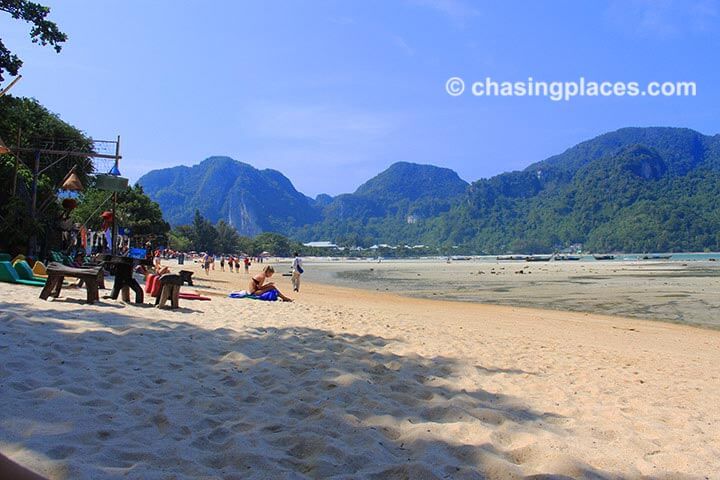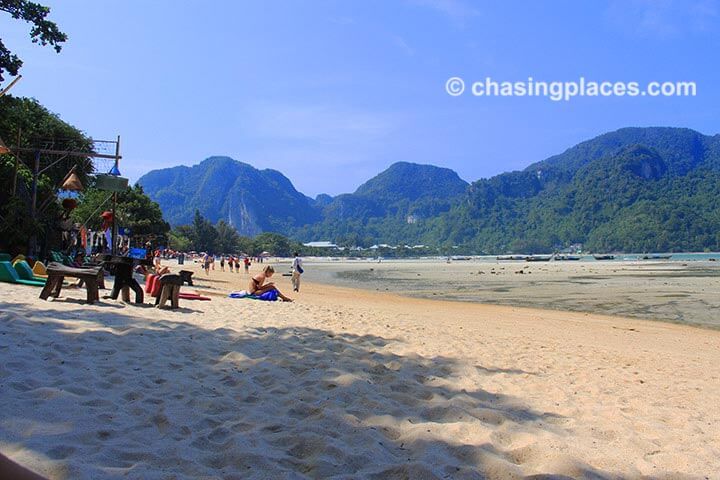 9. Don't get wasted and try "fire" stunts.
Fire shows are the staple evening entertainment draw on Koh Phi Phi island. Every night (around 10 pm), beachfront party bars showcase locals doing fire stunts. These local performers are trained and have been doing these stunts for years. Later on in the night, they encourage crowd participation so they bring out flaming jump ropes, flaming limbo sticks, flaming hoops…basically, everything is on fire.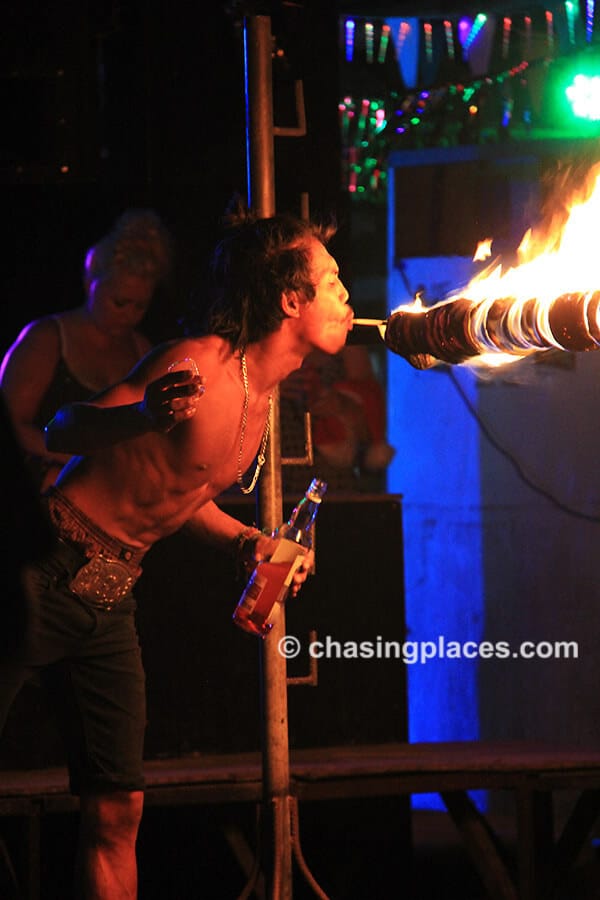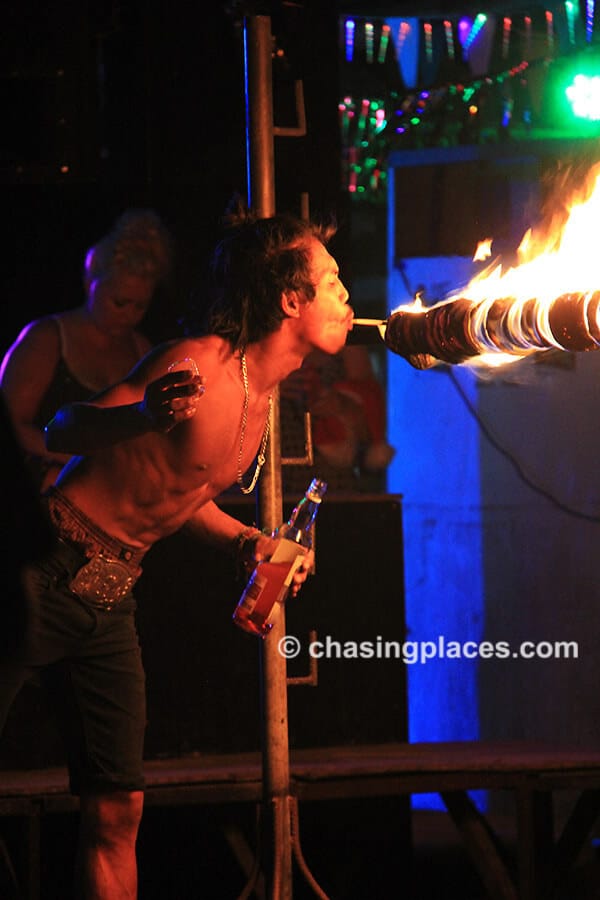 If you want to drink and watch the show make sure you're a safe distance away from the action. If you want to be more adventurous and try fire stunts, there's no stopping you. Just don't drink heavily and then do it – this is where the problem lies.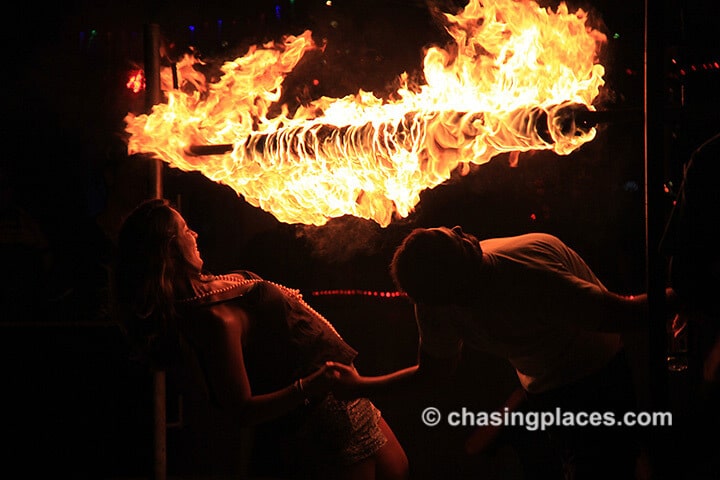 Drinking alcohol gives you that liquid courage, but it also slows down your reflexes. So many tourists seem to forget or ignore this fact while in the moment. The next day, they end up with serious burns and bandages.
It's hard to enjoy the rest of your holiday when your nursing burned flesh!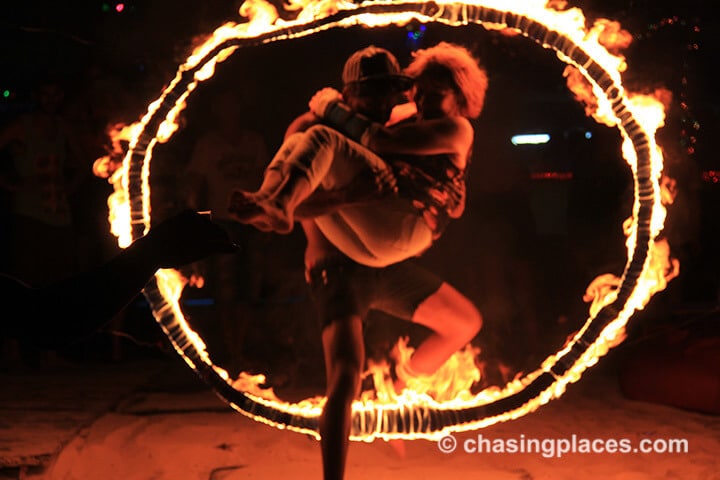 If you're thinking of just showing up on Koh Phi Phi without having a room booked, I seriously beg you to reconsider.
Koh Phi Phi is one of the most popular holiday destinations in all of Southeast Asia. If you don't book in advance, you will most likely get crappy but expensive accommodation during peak times. The worst case scenario is that you end up sleeping on the beach, which may sound romantic but quite uncomfortable in reality.  
Another compelling reason to book in advance is the notorious touts. These people have spider-like senses; they can sense an unprepared tourist from a mile away. They will spot you as soon as you arrive at the port. And when you admit that you don't have a room, (and they have ways to make you admit it), they will bug you to death until you book with their associates. Many of them may have legitimate rooms to rent out but do you really want to risk staying at a s***hole in paradise?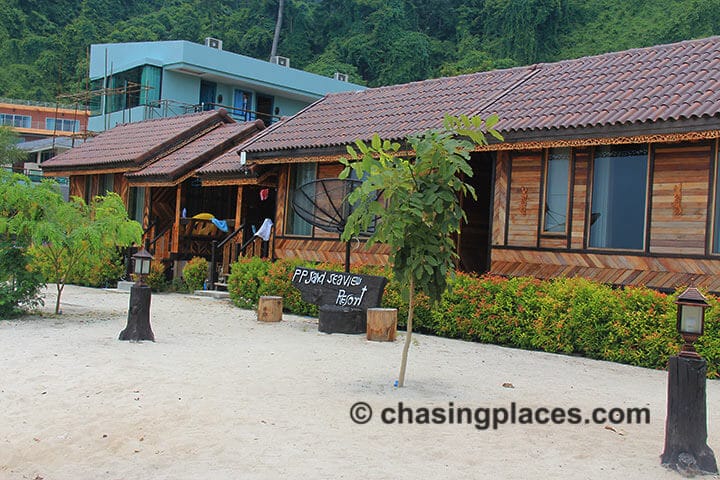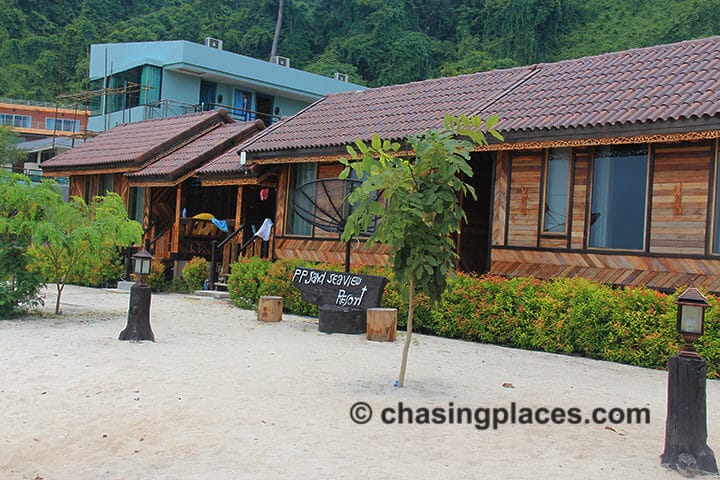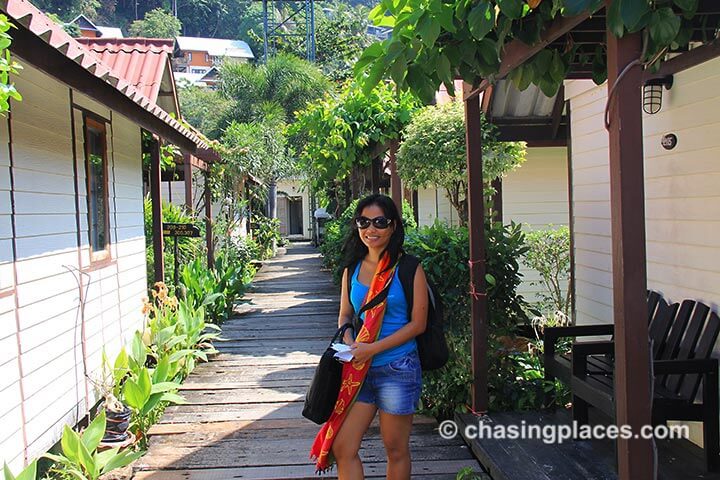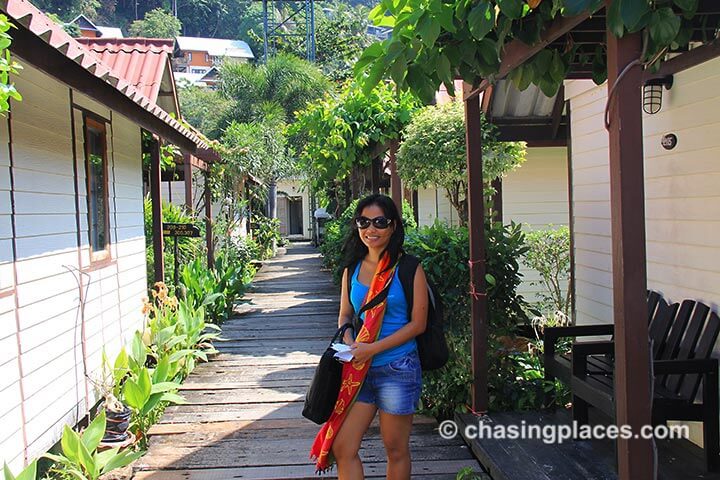 Read More:
Which Koh Phi Phi Beach Should you Stay on?
The Top Hotels on Koh Phi Phi
7. Don't Take Drugs
No matter what others (including locals) try to tell you that it's okay to take drugs on Koh Phi Phi, IGNORE them, period.
While it's true that law enforcement may seem relaxed on some Thai islands; authorities, from time to time, like to make strong examples of tourists breaking the country's strict drug laws. Undercover narcotics police on Koh Phi Phi is not a myth! Even worse, some drug dealers had double-crossed their customers in the past.
You may get a slap on the wrist for smoking marijuana in your country but you can get into more serious trouble in Thailand. And if you're using prescription drugs legitimately, make sure to bring the prescription with you.
6. Respect the Place and its Locals
During one of my visits to Koh Phi Phi, I heard one local complaining about how white people can be crazy and rude. This overgeneralization is sad. I can tell you right now that I've seen some islanders who aren't shy about showing their hate for tourists. There have been countless stories of tourists exhibiting unruly behavior and violating the accommodation rules.
Do not abuse the hospitality of the place you are visiting. Even if you don't want to be, you a represent your country and race.
Showing respect also comes in the form of protecting Koh Phi Phi's fragile environment.  So to the smokers out there, don't throw your butts in the water or on the sand because it's not cool…not cool at all.
On one of the visits to the island, I  saw a tourist throwing his cigarette butt on the sand. I was disappointed and angry that I pretended to be Thai (I can pass off as Thai), and I told him to pick up his butt. He did but made an excuse that there was no trash can.
There's no excuse for this kind of disrespectful behavior.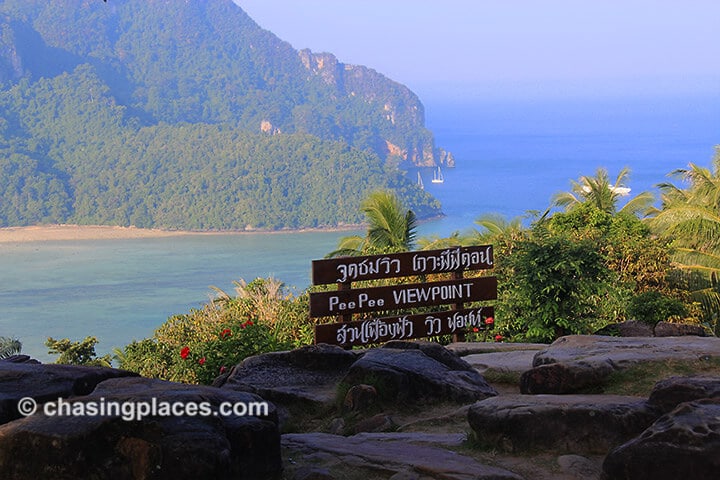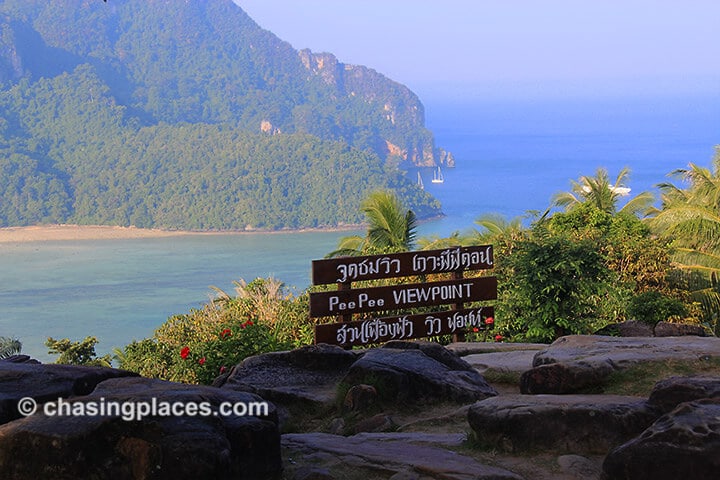 5. Do Something Other than Sunbathing
Of course, there is no problem relaxing on Koh Phi Phi, but the majority of the people who are staying on the island longer than two days may get sick of it. Koh Phi Phi is small but it does offer some fun activities.
Go island hopping and walk around beaches.  You can also try rock climbing, get Muay Thai or trek the stunning Phi Phi Viewpoint. You will only get bored on Koh Phi Phi if you want to.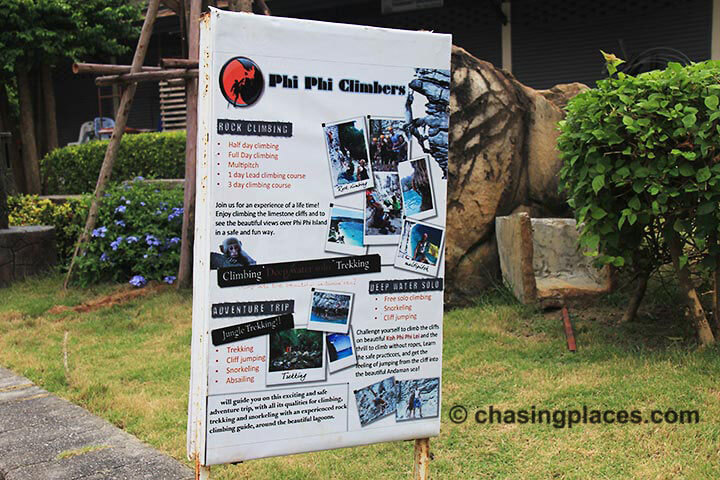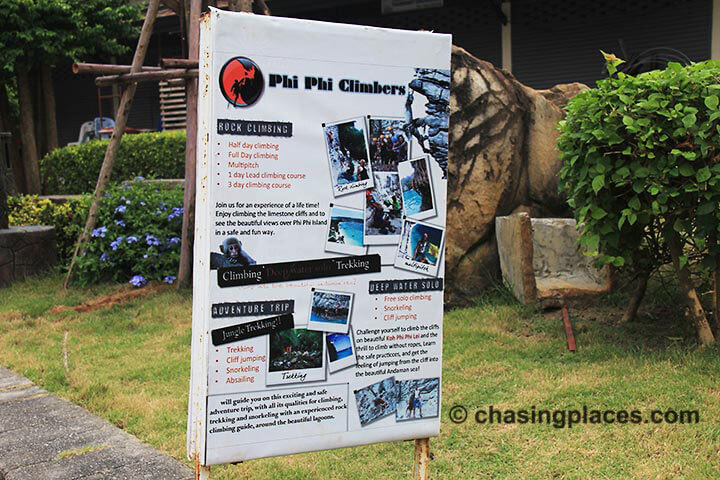 Read More: How to go Island Hopping within the Koh Phi Phi Archipelago
4. Pack Lightly
Motorized vehicles are not allowed on Koh Phi Phi. Many hotels will have their porters carry their guests' luggage using a push cart. There's no need to punish the porter's back and burden yourself – pack lightly.
You don't need jewelry, leather shoes, belts and tons of clothes on an island like Koh Phi Phi. Everybody here dresses down. Some even wear their swimwear 24/7. Yeah, it's that kind of island.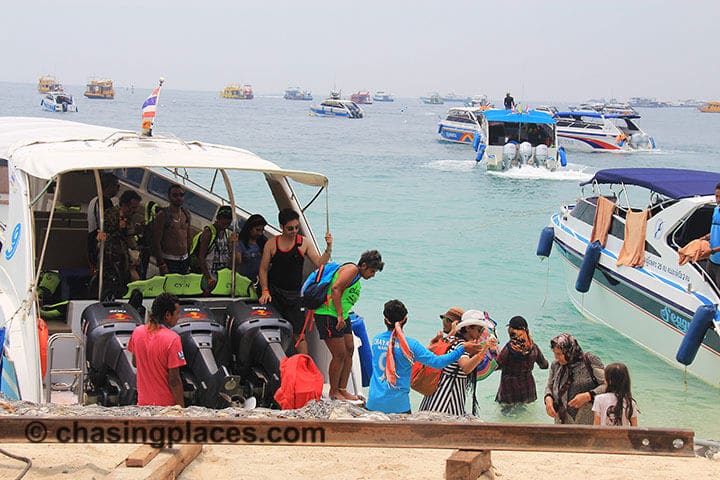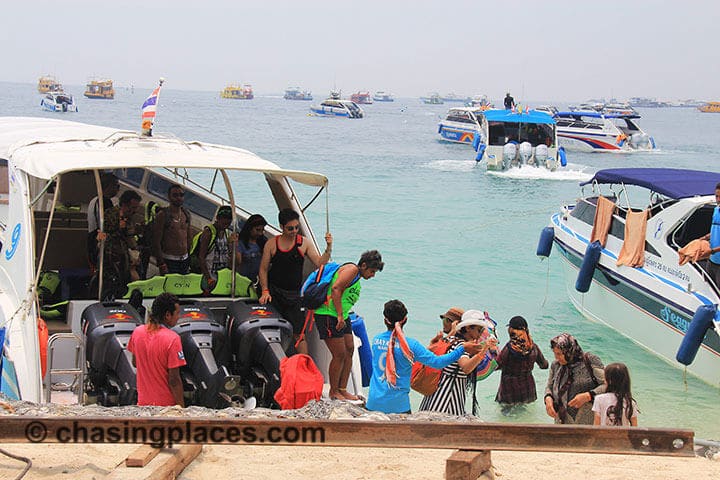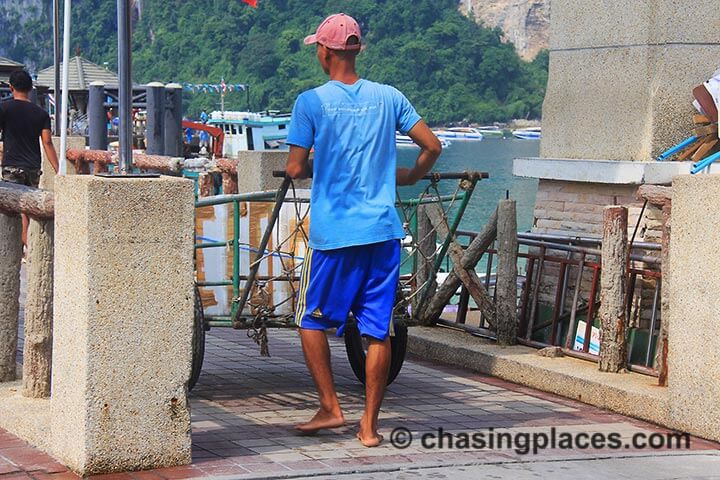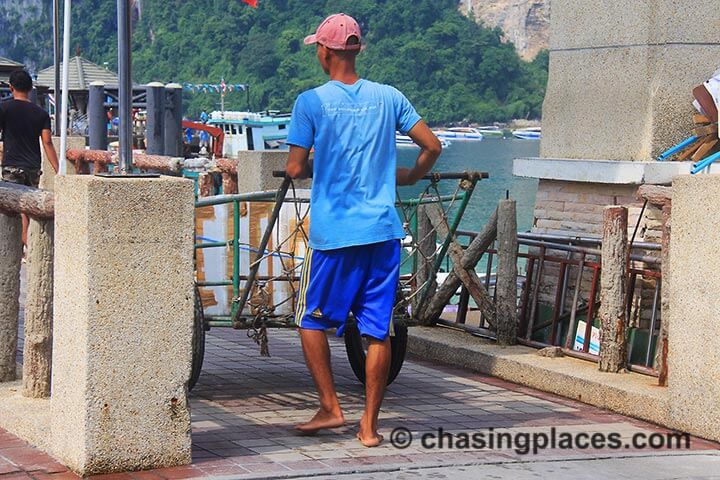 3. Don't Bring Too Much Cash
Koh Phi Phi has ATMs so there's no need to bring a lot of cash. While we are on the subject of money, theft is more common on Koh Phi Phi than you think, so be extra careful. Do not put all your money in one placet, especially inside a visible pocket of your backpack.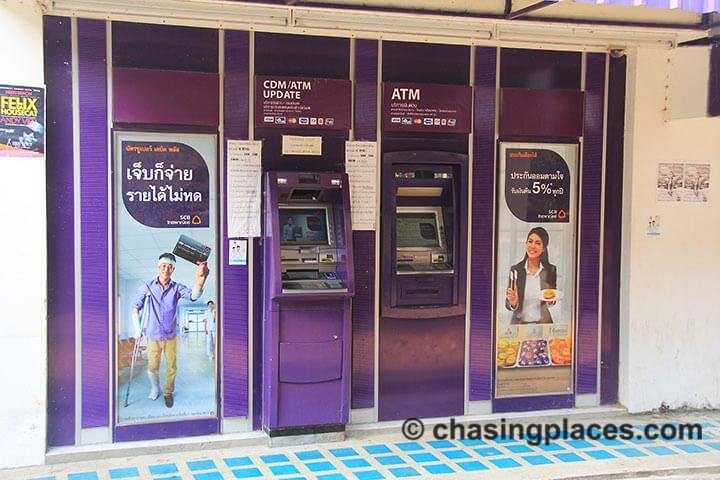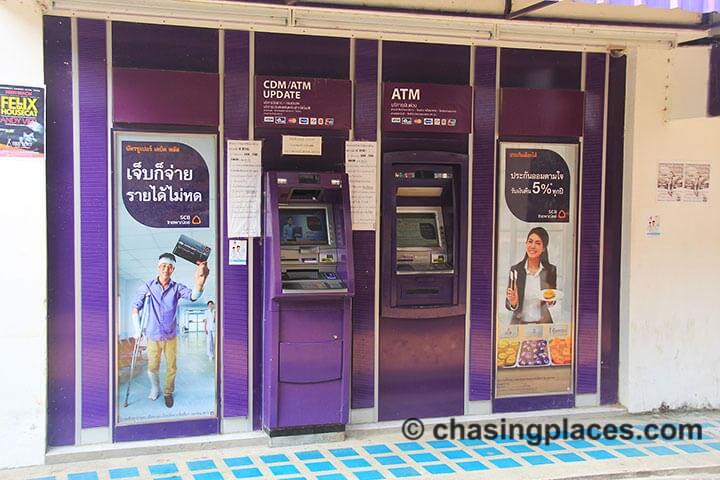 2. Try Thai Dishes
You may find comfort in good old Western meals, but Thai dishes may delight you if you give them a chance. The fact is most restaurants on Koh Phi Phi cook Thai dishes way better than western meals. They are also much cheaper, in general.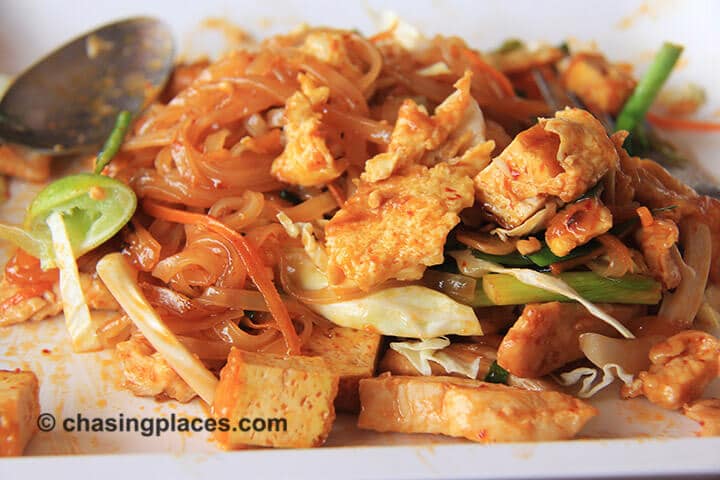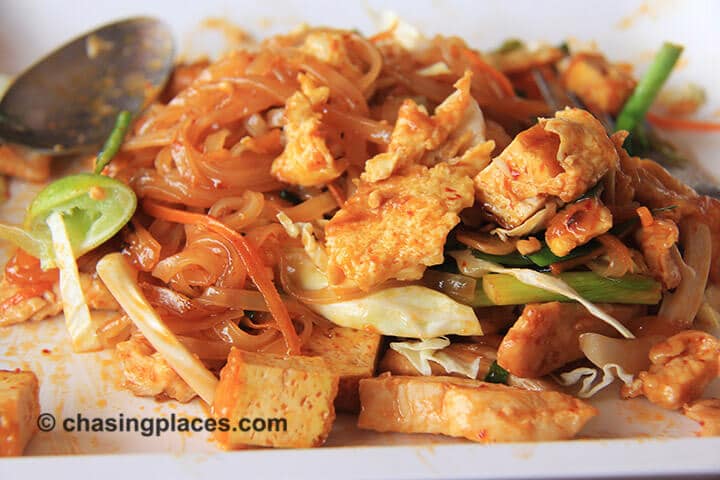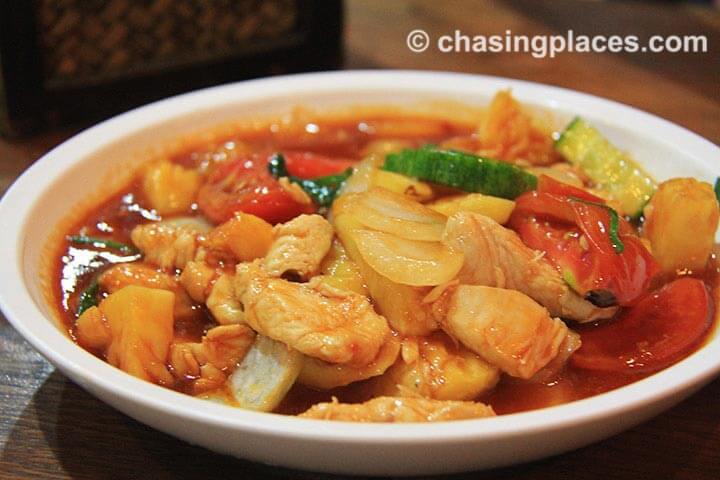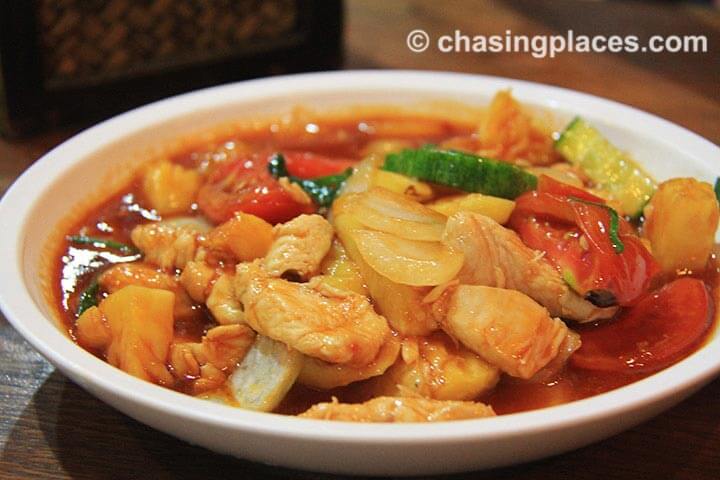 Cooking fish and other seafood is a specialty here. However, make sure to look around for a place that serves fresh and reasonably priced seafood. There are many restaurants that sell old seafood for inflated prices.  It's practically a scam.
How to find a good seafood restaurant?
First of all, if they have the word 'seafood' attached to their restaurant name then they will most likely charge more than others. Take note that most of the restaurants on Koh Phi Phi have seafood dishes on their menu anyways.
I usually dine at places that are consistently busy, especially in the evening. Why?  They will most likely serve fresh seafood because the turnover is high.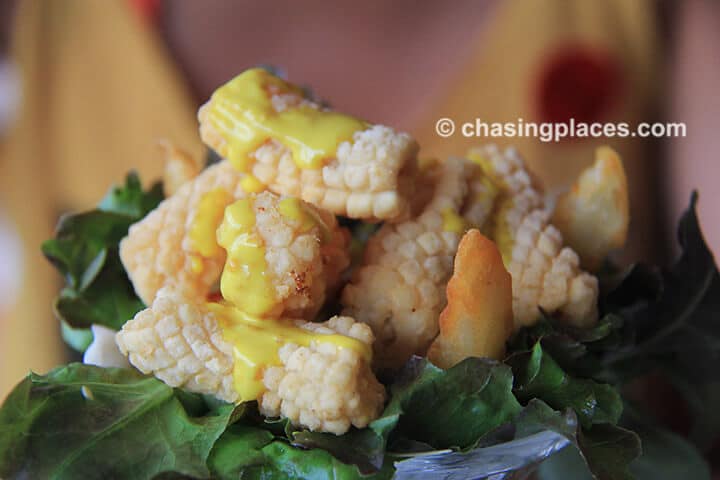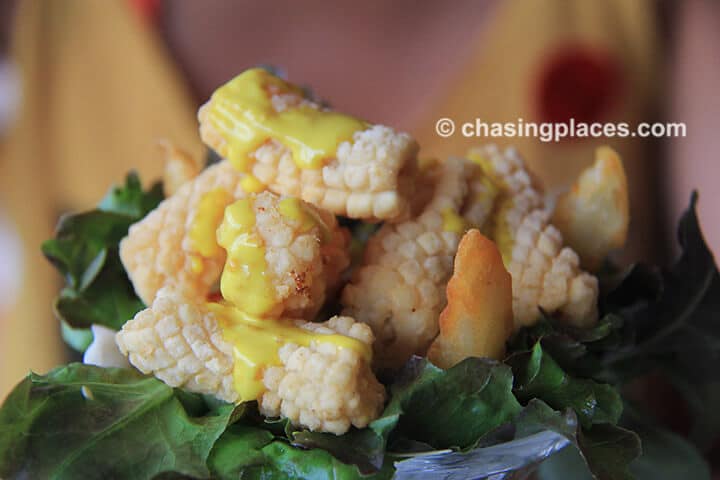 Travel Checklist: Do you have everything you need?
1. Get Travel Insurance Especially If You're the 'Adventurous' Type
I encourage tourists to explore the island and engage in various activities. But some of the fun activities on Koh Phi Phi like rock climbing and cliff diving are very risky!
The fact is safety standards for such activities in Koh Phi Phi are low. It's probably not a good idea to cliff dive if you haven't done it before or try rock climbing with dodgy equipment. Phi Phi tour operators will not stop you from doing them but they will not be blamed if an accident does happen.
Practice good judgment and know your physical limits.  If you're the adventurous type that couldn't be discouraged from doing these activities; get a reliable travel insurance package beforehand. This way, at least your adventurous spirit will not you cost hundreds of dollars if you ever get into an accident.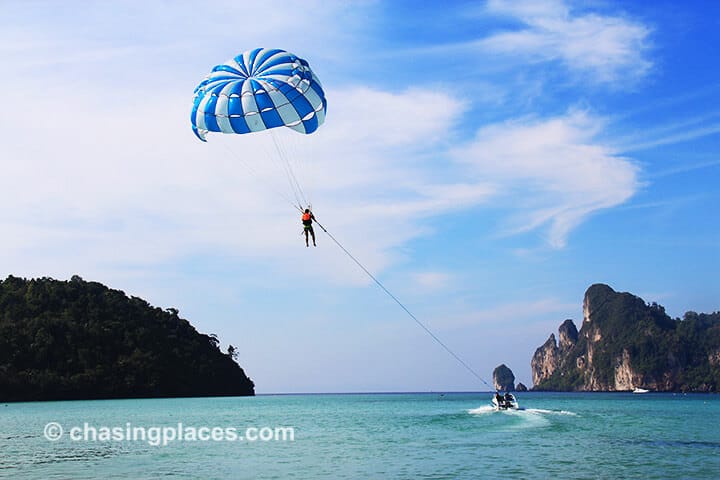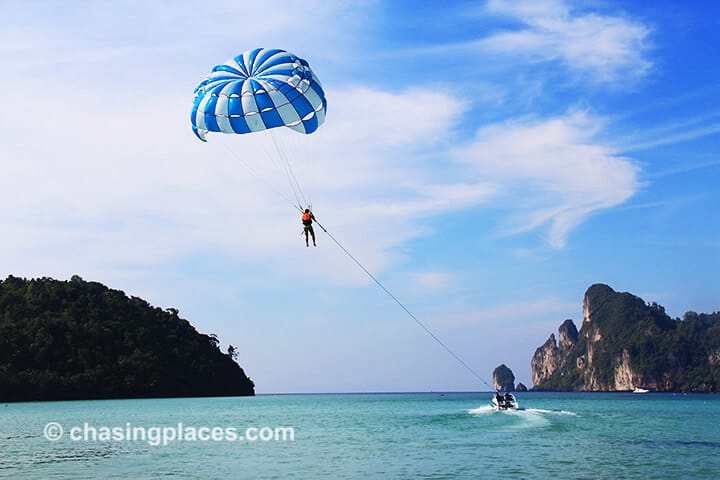 In general, it's always a smart move to get travel insurance when visiting a place like Koh Phi Phi. A good insurance package will not only cover accidents and sudden illnesses but also cases of theft and loss of documents like passports.
Read More About Traveling Koh Phi Phi