After visiting the Maldives and learning more about this fascinating country we thought that it would be a good idea to share some tips regarding our experience there with our readers.
The Maldives can be an extremely expensive country, but it doesn't have to be if you arrive well prepared.
To get you started on the right foot, I have compiled the resources we used to plan this trip about 6 months before our date of arrival:
World Nomads Travel Insurance. 24/7 coverage for 150+ adventure activities. Get a Quote
Momondo, Booking Buddy. We always use these 2 great price comparison sites to find the world's cheapest flights.
Agoda, Booking.com, HotelsCombined. We have relied on these 3 accommodation sites for over 10 years.
Complete List of all the Cost-Cutting Travel Resources we use here…
Below are 10 Essential  Travel  Tips You Should Know About Traveling the Maldives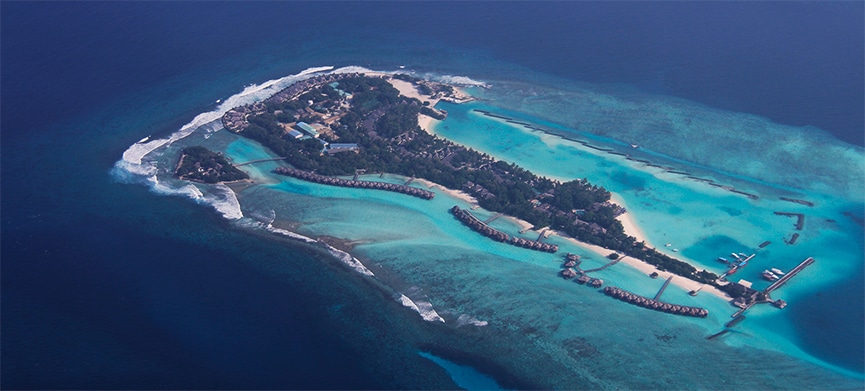 1. If you want to fly there cheap, look for flights well in advance and consider packaged trips.
It seems as though most airlines servicing the Maldives are not budget carriers.  Air Asia, for instance, did have direct flights from Kuala Lumpur to Male for a while but they no longer fly this route.  Cebu Pacific Air now flies to Male from Manila via Singapore, but you never know how long this will continue. Don't rely on taking budget airlines to the Maldives.  Instead look into resort packages that include flights or shop early for flights and book your preferred hotel(s) online well in advance.
2. Be patient with meals on local islands.
Backpackers aren't complaining about the fact that the Maldives has opened up "local guest house islands" to foreign tourists. Although the quality of the guesthouses are pretty good, don't expect top quality restaurants on these islands.  In most cases, guesthouses in the Maldives offer basic menus and they are in no rush to prepare their food. In some cases it may be a wise decision to pre-order your meal earlier in the day if you have plans after dinner. Be prepared for lots and lots of tuna in the Maldives!
3. Book your Hotel(s) online before you arrive.
Of all the places we have travelled, the Maldives could be the most ideal for booking your accommodation online before you arrive. The last thing that you want to do is to show up at a remote island only to find out that all the rooms are booked up. This, of course, raises the question: where is the best place to find hotels for the Maldives online? We two different sites: the largest hotel booking site in the world or the best hotel comparison site in the world.  Either way you are guaranteed to have the best choices available at the lowest prices.  Booking a hotel in the wrong region of the Maldives could cost you hundreds of dollars (sea plane/speedboat transfers), so it's important to complete thorough research before you arrive.
4. Arrange your transport to your hotel/resort before you arrive.
Depending on whether or not you have purchased a packaged vacation to the Maldives, you might have to figure out how you are going to get to your hotel from Male.  Even many packages to the Maldives do not include transit to resort islands. Sea planes, speedboats, and public ferries are all options, but since the Maldives spans a long way by sea be sure to consider the cost and duration to reach your island of choice.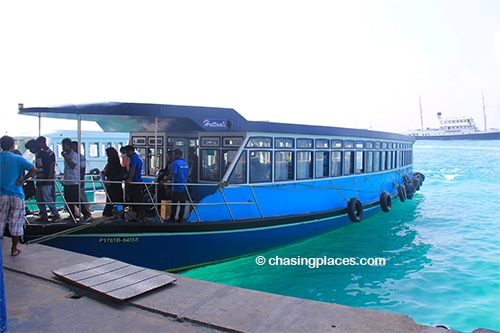 5. Refrain from wearing a bikini unless you're at a resort (or a secluded beach).
The Maldives is an Islamic country.  Therefore, we encourage tourists to respect the local culture of the Maldives, by not exposing too much skin on local guesthouse islands.  Most tourists that visit the Maldives tend to stay on top-notch resort islands which are isolated from local Maldivians. In this case, feel free to wear your usual swimming attire. If in doubt, just ask one of the hotel employees where you are staying.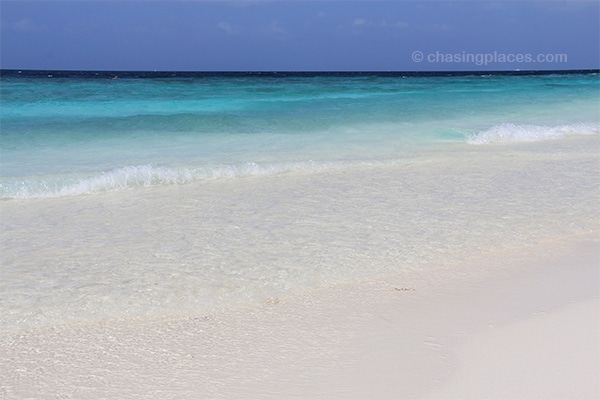 Travel Checklist: Do you have everything you need?
6. No Visa is Required to enter Maldives.
Unlike many other countries around the world, the Maldives pretty much will let any tourist visit who shows financial capacity for the trip and an outward ticket for stays under 30 days. When we visited, we weren't asked for financial statements or fight receipts, but they still could randomly ask for this information. Either way, visiting the Maldives is hassle free!
7. Bring along an underwater camera, a polarizing filter and an action camera.
The Maldivian islands are surrounded by some of the clearest water in the world. Let's not mention the spectacular powdery white sand that goes along with it.  The underwater world in the Maldives is filled with exotic marine wildlife that you will want to remember.  Whether you are on land or underwater bring along a reliable camera, a polarizing filter (to cut down glare) and an action camera for fishing trips and diving. The water in the Maldives is best described as "jaw-dropping."
8. Try Maldivian "Short Eats" while you are in Male.
The Maldives is known for tiny tea shops that serve what are called short eats. Short eats can be best described as being small snacks that deliciously go along with a cup of coffee or tea.  Although they differ slightly from one tea shop to another, short eats should be visible somewhere when you walk into a café.  They tend to be quite affordable and they make for an excellent snack for budget travellers.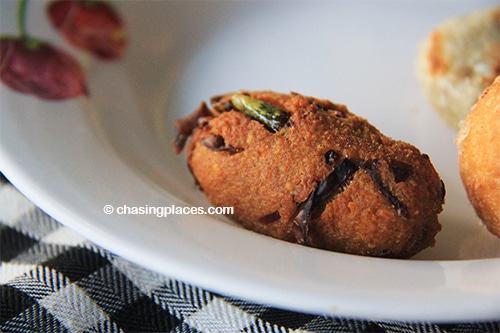 9. Don't forget your surfboard!
When you first think of the Maldives, surfing probably doesn't come to mind.  Surfing in the Maldives has been steadily growing in recent years. More and more tourists are staying on local guesthouse islands which are situated near surf breaks.
10. Bring lots of cash if you are staying on a local guesthouse island.
The local guesthouse islands in the Maldives have steadily grown in popularity over recent years. Just to be sure, however, it's still a good idea to bring some extra cash before you leave Male.  The guesthouse you are staying at may not accept credit cards or travellers cheques. Then, if you want to stay for an extra night or sign up for addition excursions then it's no big deal.
Article Updated on January 16, 2018