Tsukiji Fish Market is one of the main spots that we recommend seeing while visiting Tokyo.
Why?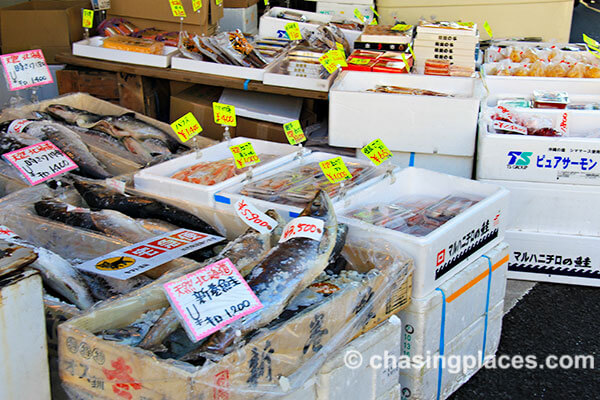 Also known as Tokyo Fish Market, Tsukiji not only highlights Japanese people's fondness for seafood, but also their strong culture for discipline and hard work. Visiting the market gives you a glimpse of Japanese workers in action!
The market is one of the cleanest you will ever see. It is divided into two sections. The exterior section is composed of what seems to be more than a hundred stalls and mini-restaurants. This is vibrant and full of locals.
The second section is the wholesale market and packaging section. This is where workers package large volumes of seafood to be transported to businesses all over Tokyo and its outskirts.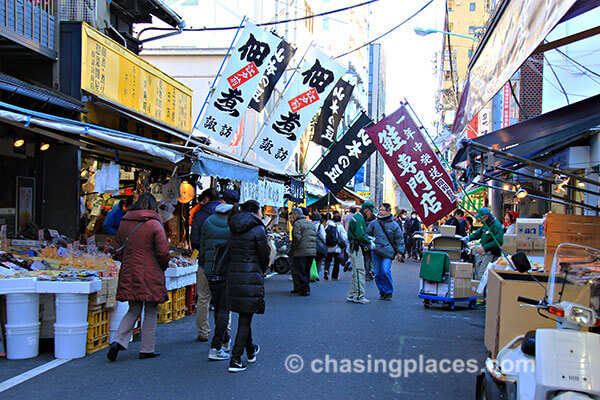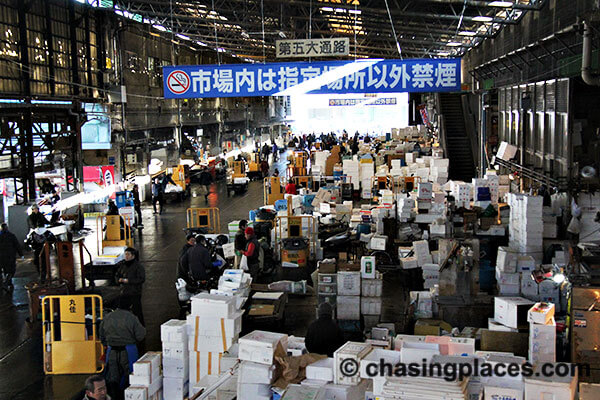 Here are the steps on how to get to Tsukiji Fish Market using the train/JR Pass:
If you have purchased a Japan Rail Pass (or JR Pass for short), then you can reach Tokyo Fish Market without any additional charge.
Go to a JR Station and look for the Yamanote Line.

Take the train that goes to Shimbashi Station.

Get off at Shimbashi Station.

Take the underway pass from Shimbashi Station to reach Tsukiji . The walk is about 20 minutes.
The issue with this train route is that you can easily miss the walking route to Tsukiji. The best thing to do is to have a GPS ready or ask a local.
The second way to reach Tsukiji Fish Market via train, is to take the Tokyo Metro Subway.
Important Note:
In Japan, the subway train network is different from the JR network. Japan Railways (JR) is a nationwide regional train network, while subway networks are specifically designed to help people move around a certain city.
Therefore, in some cases where you have to get around a city in Japan, it is better to use the subway network than the JR network. In other words, sometimes paying can save you more time than always relying on JR trains in the city.This is definitely true for Tokyo. The best way to get around is using the subway instead of the Japan Railway lines.
In Tokyo, there are two subway line networks –  Tokyo Metro and Toei Subway. You can purchase a single journey ticket for these lines, or you can purchase an unlimited ride ticket, which has a specific validity for periods such as 24 hours, 48 hours, and 72 hours.  More information about these tickets can be accessed here.
Here are the steps on how to get to Tsukiji Market, Tokyo using the Tokyo Metro Subway Service:
This is arguably the easiest way to reach Tsukiji Market.
Go to the closest Tokyo Metro subway station relative to your location. 

Find the Oedo line and then board the train on this line. Take note that the Oedo line departs from the Shinjuku neighborhood of Tokyo.

Get off Tsukiji Station. This station is just under the market area.

Make your way to the Exit A1 stairs.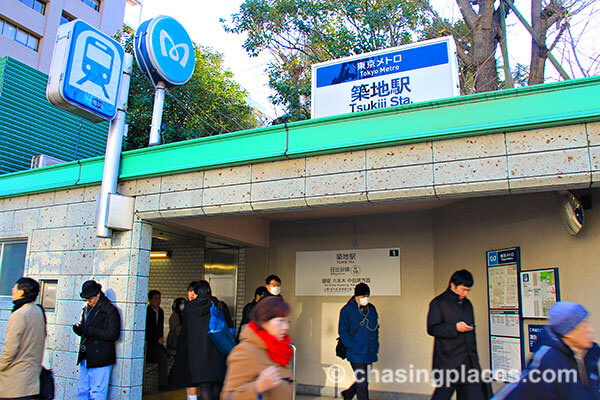 The subway  journey takes about 22 minutes and the fare is about 260 yen.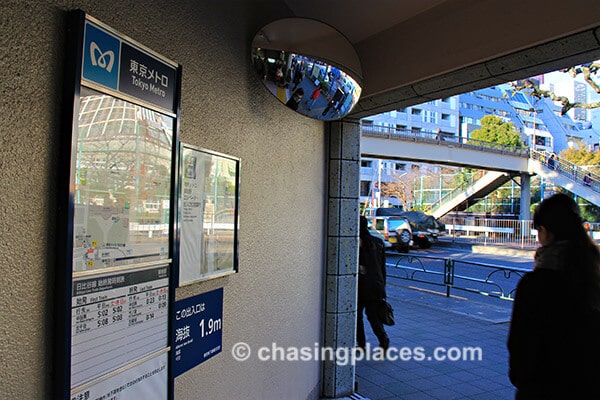 Travel Checklist: Do you have everything you need?