The Maldives can be a very expensive destination to visit.  For this particular trip, I started planning about 6 months before our departure date.  Here are the resources we used for this trip to Male:
World Nomads Travel Insurance. 24/7 coverage for 150+ adventure activities. Get a Quote
Momondo, Booking Buddy. We always use these 2 great price comparison sites to find the world's cheapest flights.
Agoda, Booking.com, HotelsCombined. We have relied on these 3 accommodation sites for over 10 years.
See the Complete List of all the Cost-Cutting Travel Resources we use here….
Once we landed in Male, it didn't take me long to realise that despite its size, it still had a lot to offer.
Here are the top things to do in Male, Maldives.
Enjoy!
1. Try some traditional Maldivian "short eats" at a local café.
When you walk around Malé you will be sure to notice many tea shops filled with locals, especially during the afternoon hours.  Although tea and coffee are commonly served, so too are "short eats."  Although short eats come in different shapes and forms, they can be best described as tiny snacks (usually deep fried and in most cases partially filled with tuna, among other things).  Short eats tend to be delicious and perfect for tourists on a budget as they are cheap based on local and international standards.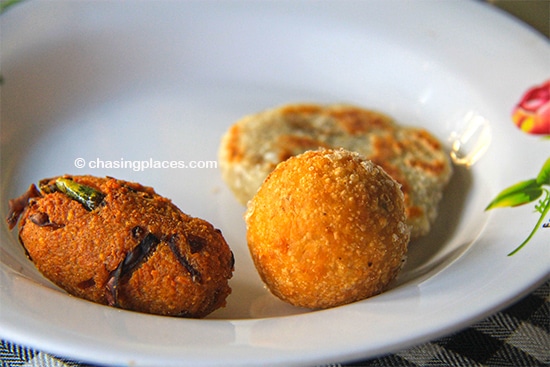 2. Swim at Artificial Beach
The soft, powdery white sand beaches on the resort islands throughout the Maldives are world famous.  They are so pristine that it's hard to believe that something so picturesque still exists.  But who knew that there is a beautiful beach on Malé Island as well? Just head to the far eastern shoreline of the Island and you will stumble upon a nice strip of white sand also known as "artificial beach." Despite its proximity to downtown Malé, the water is clearer here than 90% of the beaches we have seen around the world! When you are at artificial beach you will also enjoy an excellent view of sea planes and commercial aircrafts making their approach to Malé International Airport.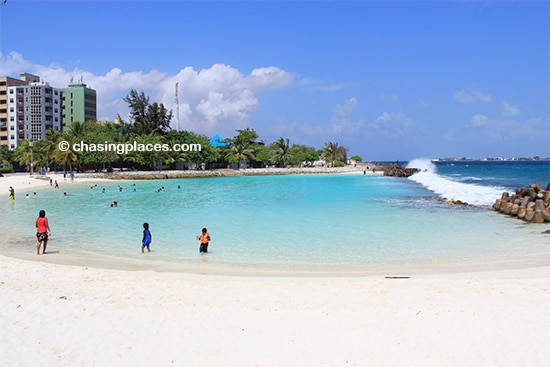 3. Take a short ferry ride over to Viligili
If you have a few extra hours to kill, grab a quick ferry over to Viligili Island from Malé.  It's a super quick trip over to this neighbouring island. Viligili has a few nice beaches to relax on and it's always interesting to see the slower pace of life here in comparison to the capital. From the east side of Viligili you will be able to take great photos of Malé from an above average beach. A few hours should be plenty of time to stroll around Viligili before heading back to your place in Malé.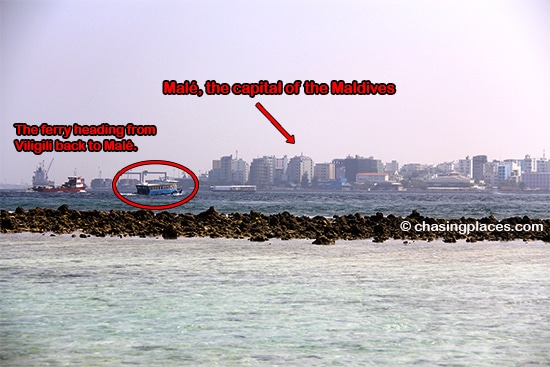 4. Explore the Narrow Streets, Local Markets, Shops and the Harbour Area on Foot 
Malé's appeal can be appreciated more through the sum of its parts opposed to one major attraction.  Visiting Jumhooree Maiden (the main square), walking through the produce and fish market area and observing local fishermen preparing their boats and supplies are the small things that showcase the true Maldivian way of life.  Once you get a feel for the city you will begin to appreciate how unique it is for a city like Malé to be functioning smack dab in the middle of the Indian Ocean. Feel free to check out our related article that highlights the observable day-to-day highlights about strolling around Malé.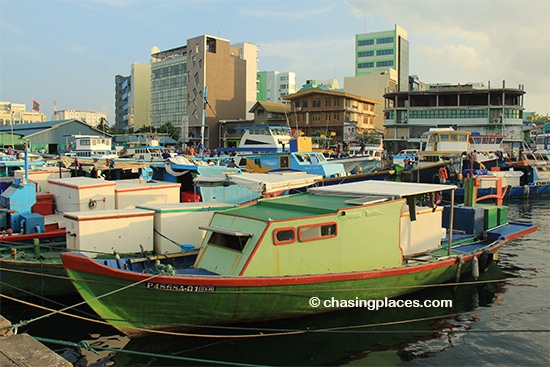 5. Visit the Tuna Market
Arguably the highlight of any visit to Malé is checking out the early morning "tuna catch." Literally boat-loads of freshly caught tuna are transported to the fish market where they are weighed, sold, or quite frankly, gutted. It's not a formal place to enter by any means.  During our visit we simply walked right into the action and the local fishermen didn't seem to mind our company. Malé's fish market is neither overly commercialized nor "touristy" which makes it the ideal place to take photos of an authentic Maldivian environment.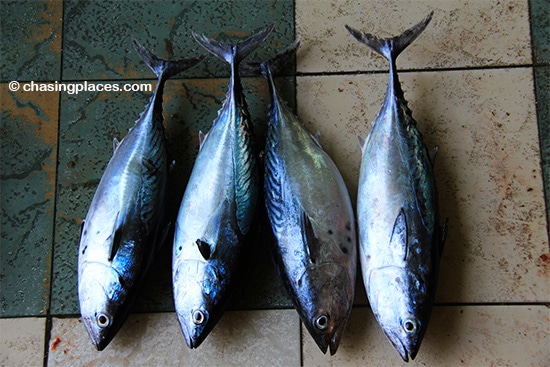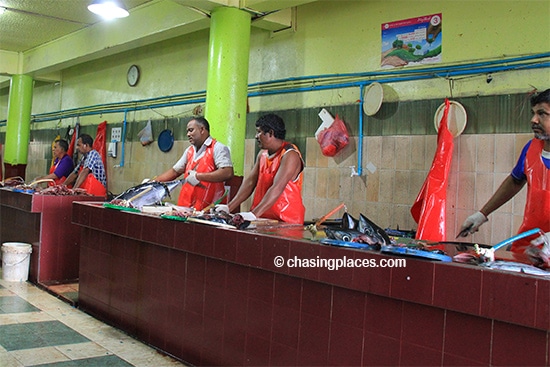 Travel Checklist: Do you have everything you need?
How to find the cheapest rooms in Male and the rest of the Maldives?
To search for the top hotels in Male, ultimately there are two main sites to use: either the largest hotel booking site in the Maldives (and the world) or the best price comparison site in the world.  Some of our readers book exclusively with www.agoda.com, it might be worth checking their prices out as well!
Either way, you should have no problem finding the nicest rooms at the lowest prices.  Good luck!
If you are interested in visiting the Maldives anytime soon, feel free to comment or to ask any questions that you may have below.  In the meantime, safe travels!