Koh Pha Ngan is one of the islands situated in the southern gulf of Thailand.  Koh Pha Ngan has gained worldwide fame for being the home of the Full Moon Party, otherwise known as the biggest beach party in the world. This alcohol-fueled, beach dancing revelry has been attracting millions of people every year. Throughout the past few years, both tourists and local businesses on the island do not wait for the actual full moon anymore.  Instead, they decide to use every phase of the moon and other excuses to host parties all night. But beyond the body pumping, neon lights, alcohol drinking and electronic music blasting, there are other notable things about Koh Pha Ngan that every traveler must know.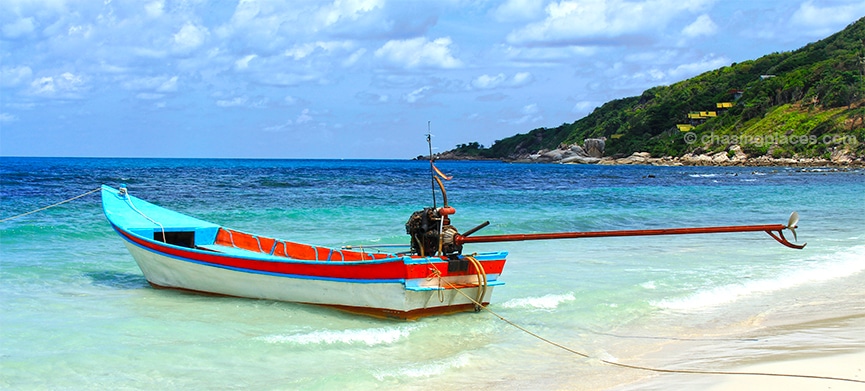 1. It all started with a birthday.
There's no precise historical account on how the Full Moon Party came about. However, there is a prevailing legend that suggests that the first party took place in the late 1980's. Supposedly, a group of people wanted to celebrate someone's birthday at Paradise Bungalow hotel with a bang! The group achieved their goal and so much more. They were so pleased with the outcome that they decided to party every full moon. And the rest, they say is history. Today, each Full Moon Party attracts 5,000 to 8 000 people, most of them are noticeably in their early 20's. During the peak months of December and January, the revelers' number balloons to as many as 30, 000.
2. It is a backpacker's paradise.
Even though the construction of larger hotels is underway, Koh Pha Ngan remains to be a backpacker's hub. This means that the island mainly caters to younger non-suitcase dragging folks, who can travel on a bare minimum, and are absolutely fine with wearing the same clothes every day. The most popular areas on the island like Haad Rin embrace this culture by offering cheap or reasonably priced food and accommodation options. Some of these backpackers who want to stay longer and have budget constraints, are happy to sleep on hammocks in between palm trees.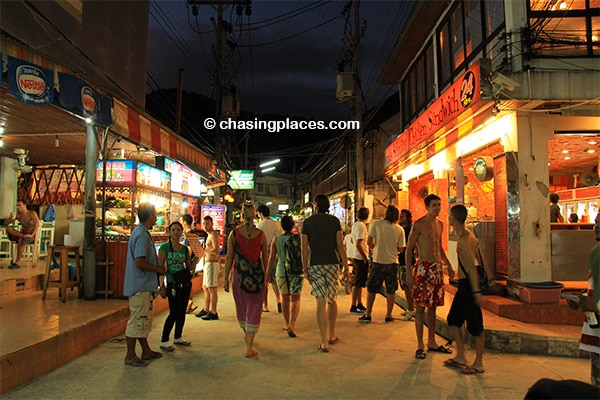 3. 

It has a lot beaches.
Haad Rin Nok, also called sunrise beach may be the venue for the Full Moon Party, but Koh Pha Ngan has other sandy stretches worth visiting. For instance, you can go to Hat Rin Nai or Sunset Beach to avoid the crowd, and be alone with nature and your thoughts. This beach is just on the western side of the Laem Hat Rin Cape. Other possible beach hangouts include Hat Khuat (Bottle Beach) and Ao Thong Nai Pan/Yai. These two beaches are not too crowded yet they're not completely secluded.  If you really look, you can find other lovely remote beaches especially on the island's eastern coast. You could spend a couple of nights in these spots and stay in basic huts.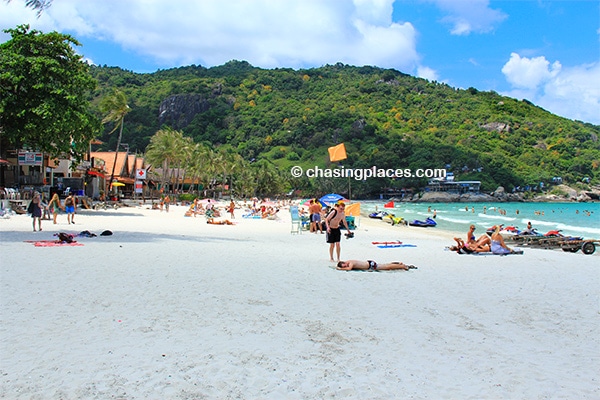 Travel Checklist: Do you have everything you need?
4. It has a dual personality.
Koh Pha Ngan may be the ultimate party island at night, but it's actually more relaxed during the day. Part of the island's charm is it's not your typical glamorous island resort full of hotel chains and luxurious villas. Instead, Koh Pha Ngan is rustic and unpretentious.  It is carefree and hippy.  Hat Rin, the most popular beach on the island, is lined up with ramshackle bungalows and colorful makeshift stalls that sell booze buckets, devoid of posh resorts with a carefully manicured facade.
5. It is naturally beautiful.
If you are going to Koh Pha Ngan just to attend the Full Moon Party, you're missing out on a lot of things. The island is tremendously gifted with natural attractions. All you have to do is to not get totally wasted every night to have the energy to explore the beautiful spots during the day. You will need to arrange the exploration on your own, but you can pick up a map from a tourism office or ask a local to guide you.
You may start by visiting the various waterfalls on the island.  Some of the notable ones to consider visiting include Than Sadet Falls, on the eastern part of the island and Phaeng Falls, which is located off the main road that goes in between Ban Chalok Lam and Thong Sala. Snorkeling is always an option but for a more memorable visit, try scuba diving at Hin Bai Sail Rock, where tropical fish and corals are abundant. Go jungle trekking and follow trails such as the one that leads to the 620-meter Khao Ra, the island's highest mountain. Drop by Wat Khao Tham Cave, a cave temple which beautifully sits on top of the hill, near the Ban Tai village.
6. It is not motorbike-friendly.
It is not easy to get around Koh Pha Ngan without a vehicle.  The cheapest way to get from one place to another is by riding a motorbike. This option is very tempting as it is so easy to find a rental shop and make the arrangement. But driving a motorbike on Koh Pha Ngan is no joke. In fact, it is quite a risky move. Most of the roads are rough, unpaved, hilly and narrow. All these features spell disaster to an inexperienced rider. Despite the obvious dangers, many tourists still attempt to drive. Some even do it while intoxicated. That's why, it is quite common to see tourists limping around or wearing support casts. So what is the safer option? Take the local public transport if you really need to go somewhere. You will need to spend about 100 baht each way, but it's worth the money, if it means having a safer and more stress-free holiday.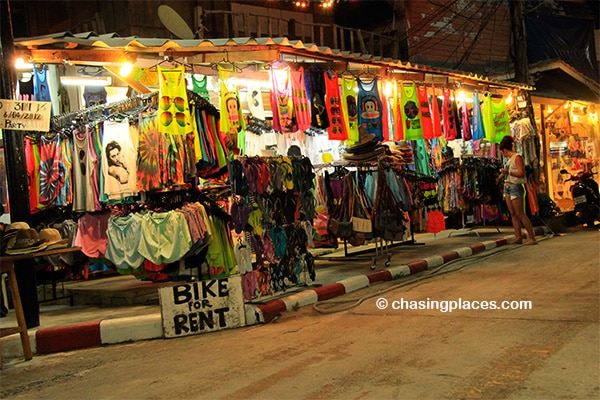 How to find the cheapest rooms on Koh Pha Ngan?
Suggestions
If you are heading to a full moon party or to Koh Pha Ngan just for a normal visit, it is important to book your hotel/guesthouse well before you arrive.  Depending on the time of year, rooms tend to fill up. Similarly, if you find a room when you arrive they are often so close to the loud music, which makes it impossible to sleep well.  We use two sites when we book our rooms in this region of Thailand: www.agoda.com and www.hotelscombined.com.
Agoda would definitely have to be considered the leading site for rooms on Koh Pha Ngan with the largest selection and solid prices. If your a backpacker on a budget then compare room prices on www.hotelscombined.com before you book. It could save you some serious cash especially during the peak season boom on Koh Pha Ngan.
If you have any questions or comments about Koh Pha Ngan please feel free to share them below.  Safe travels!