New York City – one of the most popular cities in the world, didn't disappoint me one bit. It's dynamic, full of character, and bursting with energy. It is also the financial center of the US and an entertainment hub, making it one of the most expensive cities in the United States and in the world.  Is it worth the price to visit New York? My answer is a resounding yes! I have never seen a city quite like it. After exploring it, I can say that New York City is not only reserved for high-budget 'luxury' tourists. Travelers on a budget can still thoroughly enjoy the "Big Apple" with some careful planning.
The key to enjoying New York on a budget is to learn some essential travel hacks and tricks.  You may begin with knowing what attractions you want to see, and which ones you can see without breaking the bank. This is where I can help you. Here are just some of the spectacular attractions in New York that you can see for free.
1. Central Park
Perhaps the most famous urban park in the world, Central Park's widespread popularity has a lot to do with being the setting of countless Hollywood films and shows.  So what makes Central Park so fascinating? It is huge and very green, but a lot of parks in the world are like it. To me, Central Park stands out because of its location. Amidst the high rises and concrete jungle sits this rectangular green space, where locals can breathe better air and engage in leisure activities. It is a welcome respite in a city that is quite crammed with people.
There is no entrance fee to see Central Park, and it can take you the whole day to explore it if you really wish to. What's even more interesting is that Central Park is a favorite venue for free outdoor events especially during the summer. So the next time you visit New York City, give Central Park a visit. Treat yourself to a selfie as a souvenir – it won't cost a single cent.
2. Times Square
You may have heard of Times Square as the place where the giant ball drops on New Year's Eve. Times Square is the beating heart of Manhattan, where things are bound to happen.
If you want to experience what New York is all about, just take a stroll around Times Square.  The big names in business advertise in this square using brilliantly lit signs and screens.
It's hard not to get hypnotized by Times Square. It's like a world of its own, and you're so small within it. The crowd can get thick at Times Square, even on weekdays. If you don't like too many people, come here during sunset and perhaps leave before 7 pm. Come back later in the evening, and Times Square should have fewer people but still have interesting characters lurking around.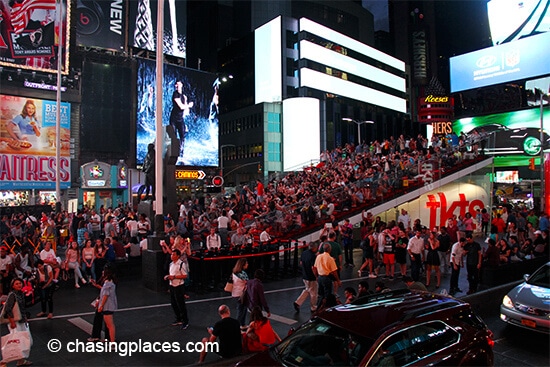 3. Brooklyn Bridge
By far, my favorite attraction in New York would have to be the Brooklyn Bridge. The Brooklyn Bridge stands out because it looks like it belongs in another era. The fact is Brooklyn Bridge was built during the 19th century so it looks old compared to the other modern sleek buildings.
The Brooklyn Bridge caters to vehicles and pedestrians. This iconic structure connects the island of Manhattan to the Brooklyn Borough. This means you can walk from Manhattan to Brooklyn (or vice versa). The Brooklyn Bridge looks stunning from afar, but whatever you do, do not leave New York without walking across it. Walking the Brooklyn Bridge is absolutely free, and it is one of the best things you'll ever do in New York. Check out our related article on how to get from Manhattan to the Brooklyn Bridge.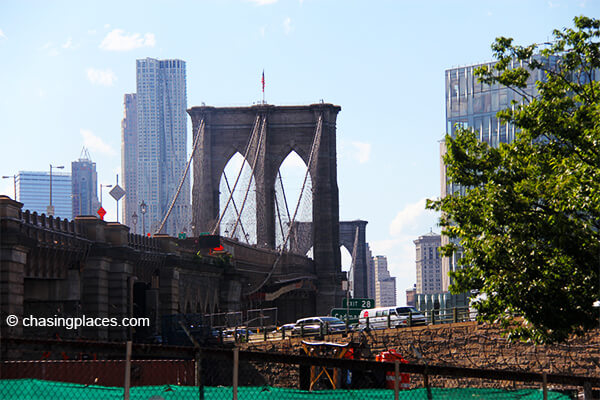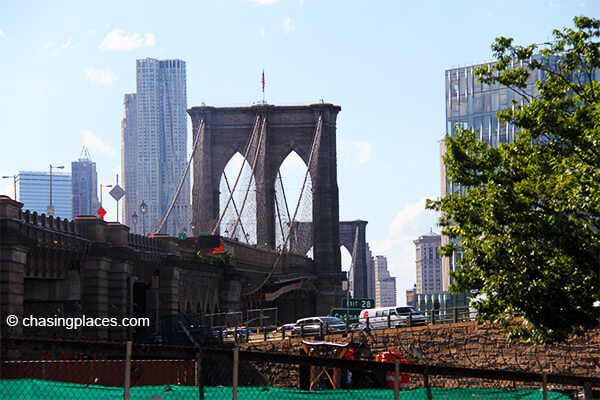 Travel Checklist: Do you have everything you need?
4. Brooklyn Bridge Promenade
The Brooklyn Bridge Promenade gives you a sweeping view of the Manhattan skyline, the Brooklyn Bridge and the East River. Come here during sunset and you will never want to leave.
5. The High Line
This public park is a standout because it is built on an elevated former freight rail line. It is designed to be a walkway that offers nice views of Manhattan. Aside from the panorama, the High Line becomes a sanctuary for those who would like to escape the traffic and noise NYC is known for. You don't have to pay a cent if you want to walk the entire length of the High Line, which runs between Gansevoort Street (Meatpacking District) to West 34th Street.
Big Bus Tours service the High Line area.
6. National September 11 Memorial & Museum
To visit this Memorial is actually a bittersweet experience. The Memorial is built in memory of the victims and heroes of the September 11 terrorist attacks. Come here to get to know the stories of the victims of this terrible tragedy.
7. Grand Central
Many people never think that a train station could become an attraction in itself, but Grand Central definitely fits the bill. With its high ceilings, well-lit walls, there is little wonder why Grand Central has been the setting of countless Hollywood romantic comedies.
Travel Tip: Grand Central is open 24 hours so come here at night to get the feeling of having the romantic station all to yourself.  Come during peak hours and you'll experience that pulsating 'New York busy' vibe.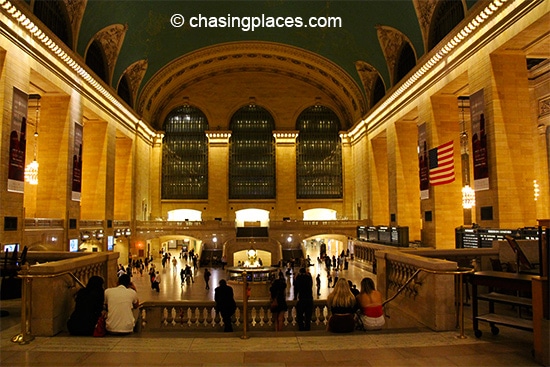 8. New York Iconic Buildings – Empire State, Chrysler, and the Flat Iron
Going up the Empire State Building requires a ticket, but there's no stopping you from getting a glimpse of the world-famous building and all its glory from the streets. The same logic applies to the Chrysler Building and the famous Flat Iron, which are very photogenic from afar.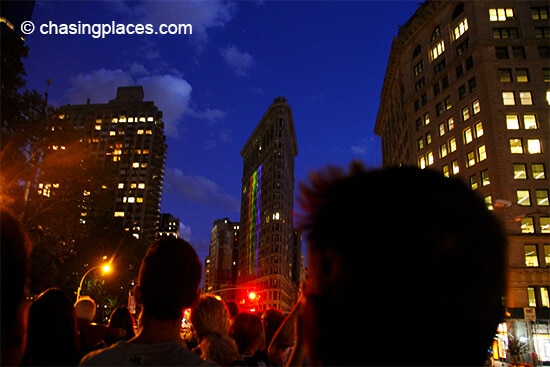 Additional Tips:
Parks all over New York City are open to the public at no cost. Aside from Central Park, you can also visit New York Botanical Garden, Prospect Park and Brooklyn Botanical Garden, which are in Brooklyn. Some museums in NYC have free admissions during special occasions. Check out Time Out New York to check special museum events.