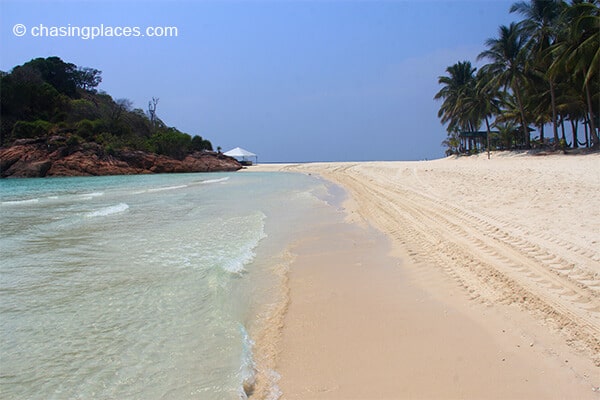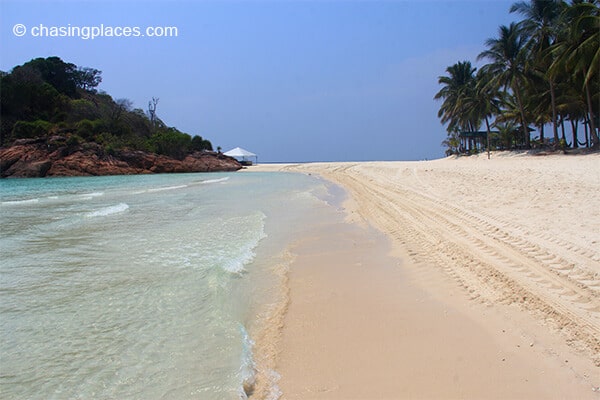 1. It's not one of the most famous Southeast Asian islands, but it is incredibly gorgeous with its white powdery sand and clear water. In fact, it has some of the nicest beaches not only in Malaysia but in the entire region.
2. It is known locally as Pulau Redang. The word "Pulau" means island in the Malaysian language (Bahasa Melayu).
3. Long Beach is the most popular beach on Redang Island. This doesn't mean that the other Redang Beaches are not as nice, but Long Beach happens to be where most hotels and resorts are located.
4.  The easiest way to get around the island is by boat.  You need to cross the sea if you want to get to Long Beach from the main village, (which is on the other side of Redang). If you want to stay on dry land, you need to hike through the jungle in the middle of Redang Island. This route is more tedious and challenging but possible with a local guide.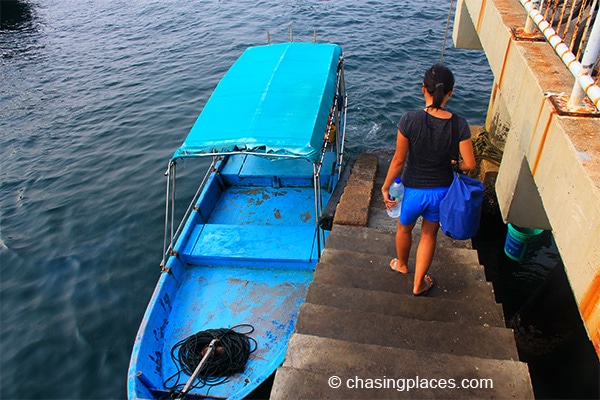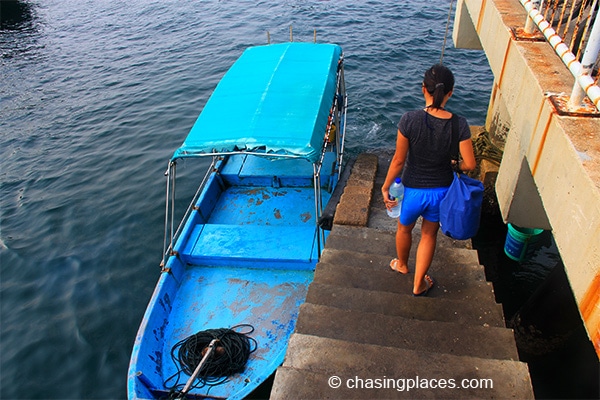 5. Redang is not overly developed nor highly commercialized. Although there are resorts and tourist services on Redang Island, you definitely won't find tourist shops or tour agencies at every corner.
6. Kuala Terengganu is the most preferred gateway city to Pulau Redang. From Kuala Lumpur, you can take a flight to Kuala Terengganu. Terengganu Airport, you can go to the city port and take a ferry to Redang Island. For more instructions on How to Get From Kuala Lumpur to Pulau Redang click here.
Travel Checklist: Do you have everything you need?
7. Snorkeling is the by far the most popular activity on Pulau Redang as almost all visitors to the island can arrange a trip. Snorkeling around Pulau Redang is a must as the water surrounding the island is part of a very diverse and colorful marine park. Seriously, if you don't snorkel while visiting Redang, you are going to miss out a lot. Can't swim well? Me too! All snorkeling tours offered around Redang come with life jackets and snorkeling gear. If you are a diving enthusiast, then Redang is definitely the right spot for you. There are a few diving centers on the island that will get you where you need to go.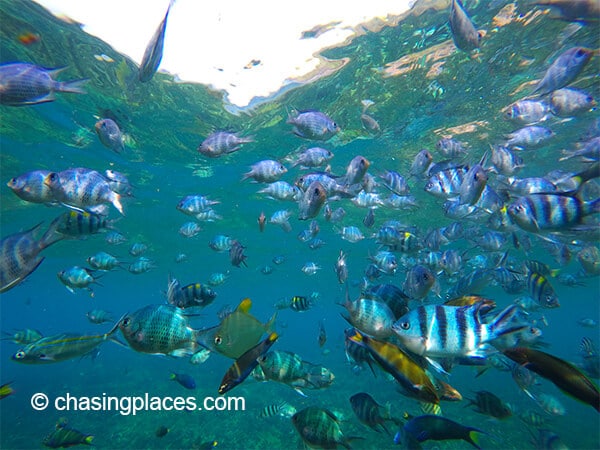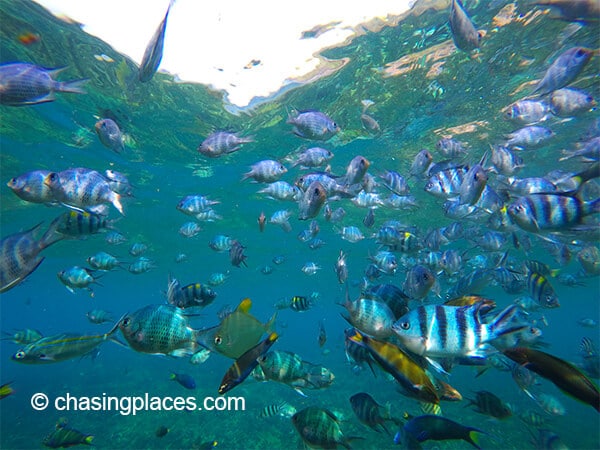 8. It is a laidback island. Redang is not a party island and is not known for its nightlife. It is very laid back and serene. In fact, the island doesn't offer many activities. It is a kind of place where you can relax because there's not much going on. Most of the tourists we saw on the island are families, couples, and divers.
9. Taaras Beach Resort is the most exclusive resort on the island. It is very luxurious and it is very private. It's actually one of the best beach resorts in all of Malaysia. If you truly want to treat yourself and experience an amazing stay, stay at Taaras. This resort has its own white sand stretch that only guests are allowed to use. The resort and its private beach are so strategically situated that it's impossible to get a peek of it from the road, unless you take a look at it from the sea, or ask the management for permission.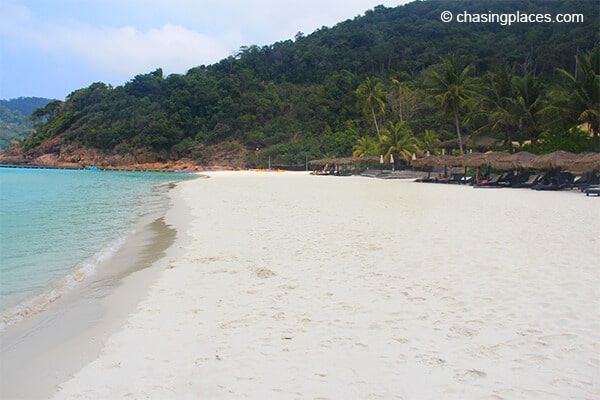 Can't afford Taaras? There is beautiful beach beside the Taaras Beach Resort which is separated from the resort by headland. It's not quite as clean as Taaras' beach, but it has very clear water and that isolated feel that frontier travelers dream of.
10. Cash is highly preferred on Redang. The island is not that big, and there are only a few ATMs on the island. If you are not staying at a big time resort, you will need to pay everything in cash, including meals and activities. Make sure you have enough Malaysian Ringgit with you. The exchange rate for foreign currencies can be bad and it's not a guarantee hotels will exchange your money.
If you are looking for an alternative destination other than the popular Thai beaches; Redang Island is the perfect choice. It will most likely give you a less hectic, less crowded and definitely more serene beach holiday!
Read More About Redang Island