Mystery Island, locally known as Inyeug, gives a whole new meaning to the word "exotic." This island, whose name greatly suits its remote features, is situated on the southernmost section of the Vanuatu archipelago. Yes, Mystery is one of the several tiny uninhabited and little known islands that dot the South Pacific.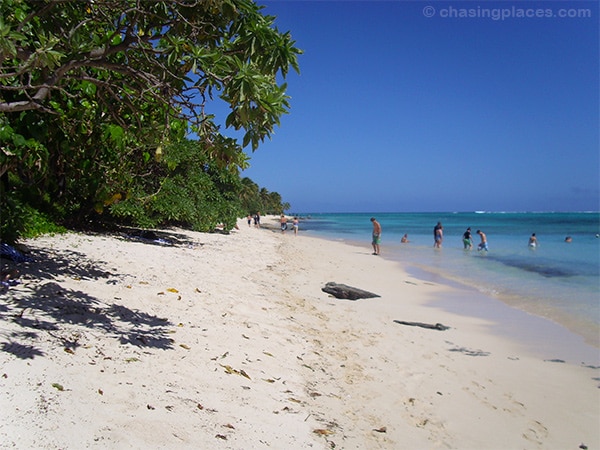 Aside from the small shacks and stalls set up by the locals for tourism purposes, there are no huge developed facilities or roads on the island. You can reach Mystery Island from the main settlement island of Tanna, by riding a prop plane that lands on the island's small airstrip. This airstrip was built during World War II by American soldiers. For tourists, the only place to stay overnight is a small guest house with no running water or electricity. If this does not sound attractive, then the best alternative is to go on a cruise.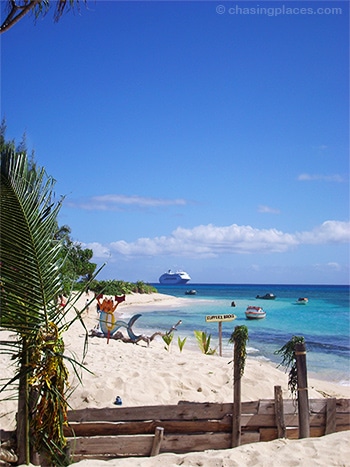 P&O Cruises and Royal Caribbean are just some of the cruise companies that regularly include Mystery Island in their South Pacific itinerary. These cruise ships usually leave from major cities in Australia or New Zealand. The island has no proper harbor and the water near the shore is not deep enough for large cruise ships to dock.   Therefore, cruise ships transport passengers by loading them onto tender boats that go to the island's small port.
White powdery sand and beautiful palm trees will greet you once you set foot on the island.  Aside from the unadulterated, stunning scenery, the best thing about Mystery Island is the people. The Vanuatu people are known for their hospitality, friendliness and overall positive attitude. The locals will greet you with a genuine smile on their faces. You can tell that they are happy, even though they live a very simple life and their main source of income is dependent on the cruising industry.  Dressed in island clothes, a group, mostly consisting of children, will sing a traditional song to warmly welcome visitors.
Most of the locals that you will see on Mystery during the day actually live on the neighboring islands of Tanna and Aneityum. They boat across to Mystery Island to set up stalls and sell fruits and souvenir items that are mostly handcrafted. Some local women offer something unique- Vanuatu style hair braiding, which is always a hit among the younger visitors. If you intend to buy a little memento to support the local tourism industry, make sure to bring cash as your Visa and Mastercard are useless in this part of the world.  The official currency on the island is the Vatu, but most vendors accept Australian dollars.
Travel Checklist: Do you have everything you need?
Beach lovers will find it hard not to enjoy Mystery Island, as the South Pacific beaches are some of the best in the world when it comes to sand and water quality. The waters surrounding the island are usually calm, and thus, ideal for swimming. A wide range of marine life freely roam the island's underwater region. Brightly colored coral reefs also reside on the sea bed.  So, don't forget to bring your snorkeling gear for some an amazing snorkeling adventure.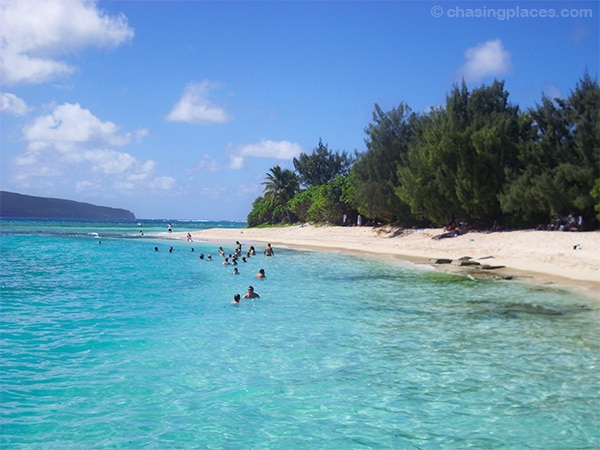 The island measures about 1 kilometer in length and 200 meters in width. So, it is very much possible for you to go around it on foot in less than an hour. Some tourists choose to get on a boat and sail around the island. Even though you will most likely share the island with other cruise ship passengers; somehow, you can always find a serene spot to relax.
When you are getting ready to have a short but lovely affair with Mystery Island, make sure to bring your own snacks and drinking water to last you for an entire day. Although, if you love the seafood, the local fishermen has a treat for you – Lobsters! They are sold for relatively cheap, and are fresh out of the ocean. Then right before your eyes, the fisherman will boil them in a big pot above burning wood. Expect no fancy table set up or a healthy side dish. Just the lobster on a big leaf, a thin slice of local lemon, and your hands. But oh, it still tastes so heavenly!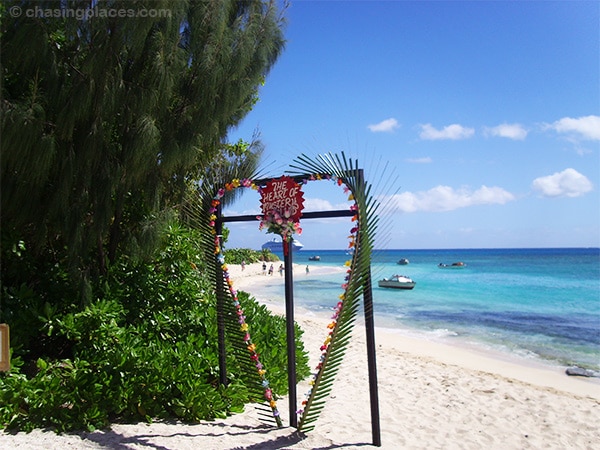 Overall, I have only fond memories of my visits to Mystery Island, there's something about it that makes me realize that I am so far away from all the modern things I grew up with. The prevailing tranquil ambience on the island had always lovingly compelled me to appreciate the raw beauty of nature and the little things that make life so wonderful – P.A. Cybulskie
Looking for the cheapest rooms in the South Pacific?
I would recommend using this useful price comparison site.  If that doesn't work for you give www.agoda.com a try. Hope these suggestions have helped!