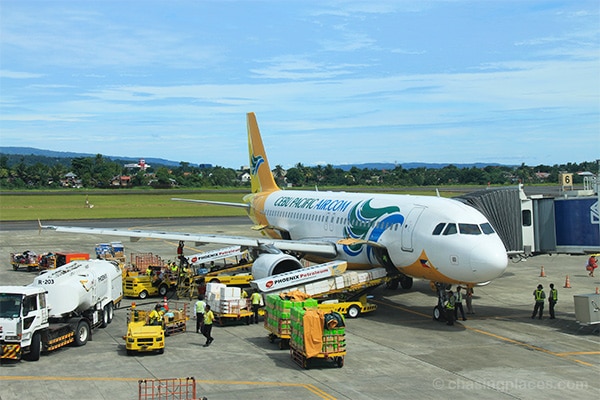 The number of airlines flying domestic routes in the Philippines is truly staggering. This comes as no surprise, however, as there are more than 7000 islands making up the archipelago. Subsequently, a cut throat market has been established throughout the crowded skies over the beautiful country. Although this is a bad thing for the environment, it's great for passengers as these carriers consistently battle it out for the market share which keeps prices at a reasonable level.   At the moment, the five main domestic carriers are: Cebu Pacific Air, Air Asia Zest, Tiger Air Philippines, and PAL Express. There are also smaller airlines that have charter flights to remote islands and isolated resorts. Even though each one of these airlines may differ in terms of the service and prices they offer, they are fairly predictable in the way they release their fares to the public. Typically, these budget airlines reward proactive travel planners with super cheap fares.  If you look closely on their respective sites they only offer seats up to a certain date – often up to a year or so in advance.  When they release their new fares or fares for a new route they usually have a big sale to get some of the seats sold well in advance.  This provides airlines with some insurance that their flights will not be empty and also provides them with some more capital to work with for investments. Then, as time passes and it gets closer to the date of the flight the prices tend to increase. Based on the promotion behaviour of these carriers here are some steps on how to get the cheapest domestic flights in the Philippines.
Travel Checklist: Do you have everything you need?
1.   Before you can even consider booking a flight you need to know what days you are available for travel.  Grab your calendar and identify your dates of availability.  Keep in mind that if you book up to a year in advance it will result in significant savings.
2.   Visit each one of the following websites: Cebu Pacific Air, Air Asia Zest, Tiger Air Philippines, and PAL Express. Once you are on each one take a quick look to see how far in advance their seats are available. If there are no sales that work during your initial visit, register with each site to receive their promotional emails. Registering with each airline can also help to expedite the payment process because your passenger and payment details have already been stored on their site.
3.  If you don't want to receive promotional emails, then be prepared to consistently check each website in order to compare their rates for your intended travel dates.
4.  Never book a domestic flight in the Philippines without consulting all of the budget airlines listed above.  There is a very good possibility that at least one of them will have a good promotion that coincides with your next trip to one of the nicest beach destinations in the world.
Want to find the cheapest rooms in the Philippines?
If you are heading to the Philippines and you want to compare the hotels available feel free to click here for a distribution of where they are located. Generally, you're best bet at finding the cheapest rooms in the Philippines is with either agoda.com (Asia's leading provider), hotelscombined.com (excellent price comparison site) or booking.com (excellent refund policies, massive selection of rooms). Either way, you should have no problem finding a clean place to stay in an area that suits you. Using the search box below is probably the quickest way to find a room if you are tight for time.