Bungee jumping (bungy jumping) has become one of the most popular extreme sports in modern society. Some people would know that commercial bungee jumping started in Queenstown, New Zealand. A man named AJ Hackett put a lot of faith in elastic cords and introduced this crazy stunt  to the public at the Karawau Bridge. The rest they say is history. However, bungee jumping's history did not start with Mr. Hackett. In fact, this adventurous man got his ingenious idea from watching the Naghol (Ngol) or land diving ceremony, practiced on the Pentecost Island of the South Pacific republic of Vanuatu.
Travel Checklist: Do you have everything you need?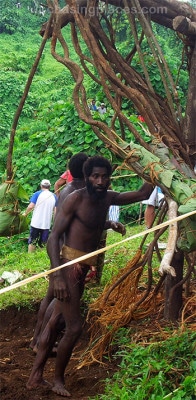 Because of the primitive methods used in the Pentecost land diving ceremony, and the sheer danger attached to it; many people from around the world visit the island to witness this distinct event. From Vanuatu's capital Port Vila, tourists usually take a boat tour to Pentecost or fly to the island's domestic airport (Lonorore). Some cruise ships, especially those coming out of Australia and New Zealand, regularly include the land diving ceremony in their annual itinerary.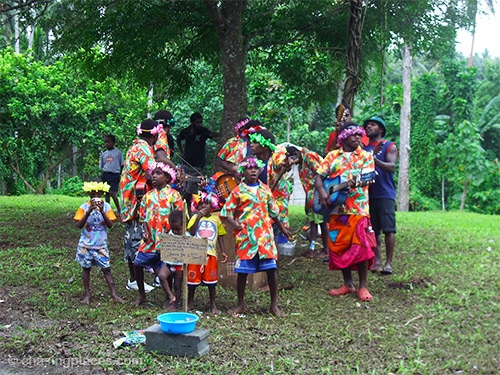 Staying on the Island
If you plan to stay a couple of days on Pentecost Island, don't expect to find luxurious hotels and tourist infrastructures. Traditional village huts are the primary accommodation options. There are very few roads and you won't find a fancy meal anywhere. But if you are looking for an authentic island living and cultural experience, which is quite rare to find these days, Pentecost Island is one of the best destinations to go to.
If you are keen on staying there or on an island nearby I would suggest using a very large hotel booking site such as agoda.com, booking.com or www.hotelscombined.com.  Either way they should offer the best selection for remote areas such as this.