Bangkok is Thailand's busy capital that has gained pop culture popularity due to Hollywood movies like the "Hangover".  You have probably heard about Bangkok, but are you still wondering about a place called Phuket ?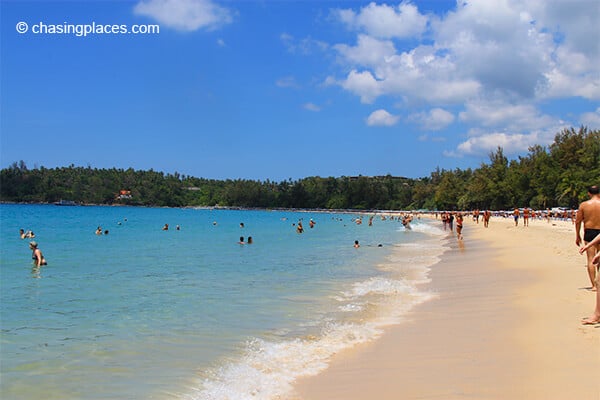 Phuket is an island on the southern gulf of Thailand.  Facing the beautiful Andaman Sea, Phuket Island is the former darling of the backpacking community because of its magnificent bare beaches. These days, Phuket is known for two main things; crazy nightlife and relaxing seaside resorts.
You may be realizing that these two things are almost opposite to each other; but I can assure you that you can enjoy both of them on the same place. Fortunately, this forested island is big enough to have sections dedicated for each tourist "attractions".
Learn More About Phuket's Nightlife.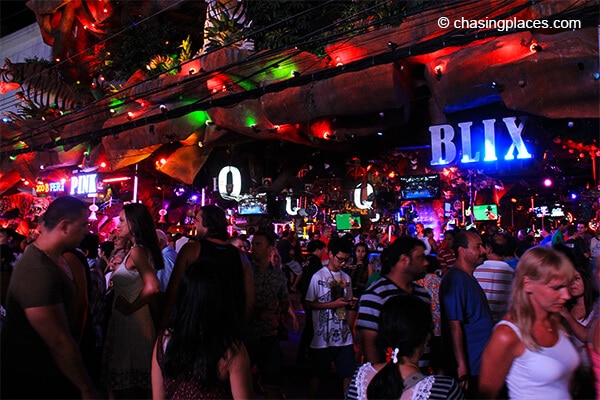 Thinking about going on a beach escapade to Phuket after visiting Bangkok? Here are some information you should know about.
If you are coming from Kuala Lumpur, Hong Kong, Penang, Syndey or Singapore, you can find a direct flight to Phuket, although the schedule may not be as frequent as flying from Bangkok.

However, if you're flying from others international destinations in North America or Europe, you need to book a flight to Bangkok first, and then get to Phuket from there.
Here is a step-by-step guide on how to get from Bangkok to Phuket:
By Air
Book a flight from any of the domestic airlines like Thai Airways, Air Asia and Nok Air. This flight route is available everyday and you can easily book the tickets online.  
Take note that some flights from Bangkok to Phuket stop over at Samui Island (Koh Samui) first, before landing in Phuket. If you want to save time, make sure you get the direct flight.
A non-stop flight to Phuket from Bangkok lasts about 1 hour and 30 minutes. (Not bad right? But if you have the time, spare a day or two in Bangkok)
2. Arrive at the Phuket International Airport (HKT).  This airport is one of the busiest in the country, and is situated behind Mai Khao Beach.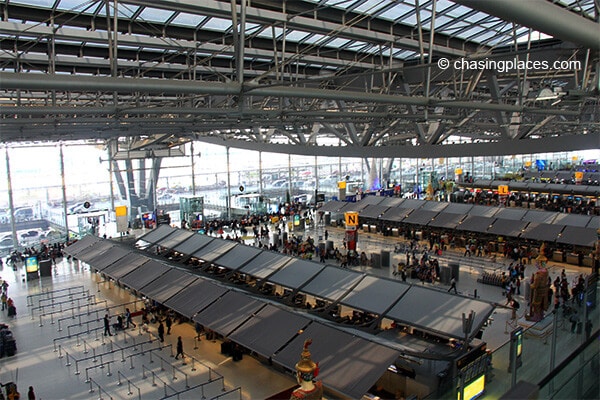 Travel Checklist: Do you have everything you need?
By Train
From Bangkok, you will not find a direct train service to Phuket Island. If you insist on getting there by railway,
Take the train from Bangkok's to Phun Phin railway station in Surat Thani, the gateway town to Phuket.

From here, take regular bus that will take you to Phuket.
This is a long journey that can ideally be taken if you are on a budget.
By Bus
Make your way to Bangkok's Southern Bus Terminal

Choose between getting an air-conditioned and non-air-conditioned bus.
There are always buses going to Phuket everyday, so no need to book in advance unless you are coming during extremely popular holidays like Christmas.
Journey time is 12 hours. Air-con buses typically leave in the evening, so it becomes an overnight trip.
By Rented Car
Rent a vehicle from reputable car company in Bangkok. Don't rent a car without contract or insurance.

Take

Highway No.4 (also called Phetchakasem Road), passing through the towns of Surat Thani and Phang-nga.
Phuket Island is attached to the mainland via the Thep Krasattri Bridge or Sarasin Bridge.
Even with these instructions, I highly recommend that you bring a functional GPS-enable device with you.
Journey time is 12 hours and the distance to cover is 862 kilometers.
Final Thoughts on Transport
In my opinion, the best way to get to Phuket from Bangkok is taking a flight. Budget airlines like AirAsia often have promos and the prices are reasonable. If you want to save money, check out for flight sales way before your travel period. Don't go through a travel agency, book it yourself.  It pays to be proactive.
Flying is safe, convenient, saves you time. I have heard reports of buses from Bangkok to Phuket breaking down in the middle of the journey. You will not want to be in that position as you are in the mercy of the bus operators, which are sometimes dodgy. But the bus option is a great one for people who are on a tight budget.
The driving a rented car option can be fun and adventurous, provided that you have a good GPS system and an international license. The advantage of driving your own car into Phuket is that you can explore the big island more without worrying about transport. Public transport in Phuket is in the form of taxis and bemos, which are quite expensive, by Southeast Asia travel standards.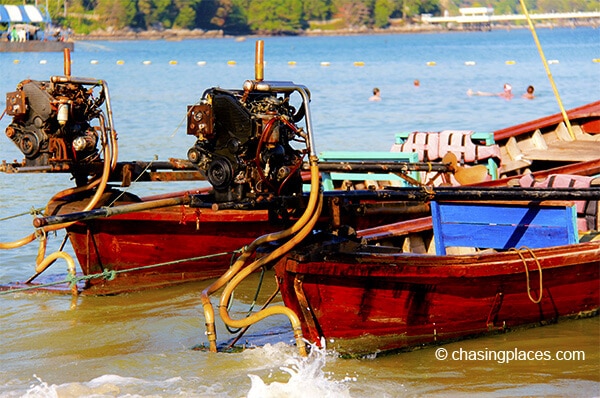 Once you have arrived in Phuket, you have a couple of choices when it comes to transport. Remember that Phuket Island is big, so it's worth planning how you can get from one attraction to the next.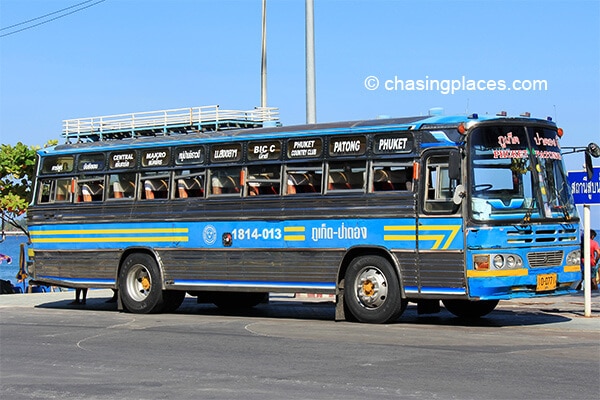 Where Did We Stay in Phuket
During our stay we decided to stay at Simplitel Hotel on Karon Beach. Karon is one of the best beaches in Phuket. It is generally more laidback than the more famous Patong Beach. We chose the 3-star Simplitel because it fits our budget and fulfills our hotel preferences. Another bonus is the fact that it's only a few minutes' walk away from the beach.  As of the time of writing, Simplitel Hotel had a score of 8.5 /10 rating on the top hotel site Agoda.com.  We took a taxi one night to explore Patong. Of course, there are also plenty of Patong beach hotels to choose from.
How to Find Your Hotel in Phuket?
One of the best ways to get a room that you want is to book ahead of time online. Our affiliate partners Booking.com and Agoda.com are trusted hotel providers. The great thing about these two companies is that they have a rating system based on reviews made by previous guests. They have also hotel maps, picture and complete amenities and pricing information to help you choose the right accommodation.
Below is a Search Box powered by Hotelscombined.com. Using this tool helps you compare the prices of hotels both in Agoda, Booking.com and other prominent hotel providers online. I have created links to all three reputable providers yo save you some time:
Top Rated Properties on Phuket Based on Verified Guest Reviews
Important: Mobile Users must swipe from left to right to see entire table.
Criteria:
Properties rated based on 'overall' review scores from each respective website's verified guests.
Minimum of 50 verified guest reviews required to be considered eligible for comparison.
All star ratings and verified guest review scores are tallied at the time of writing, and therefore, are subject to change.
Hope this article is helpful. And send me a message if you need some help planning your trip!