In our previous article, we talked about how Galle Fort is one of the must-see sites when traveling to the fascinating country of Sri Lanka. Most tourists head to Galle from Colombo as the Sri Lankan capital is only about 2 hours away from the famous fort town. A safe, convenient, not to mention scenic way to go about this is to take the train, although there are other transport options like public buses and taxis.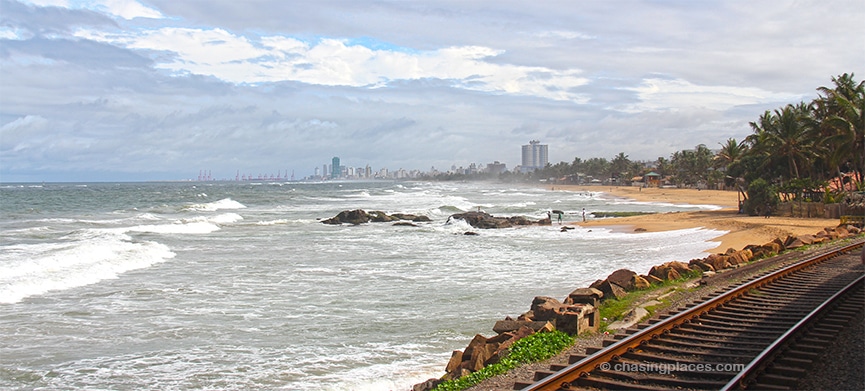 Here is a step-by-step guide on how to get to Galle from Colombo:
1. Your first task is decide on what type of train ticket to purchase, and how to go about purchasing.
The companies of ExpoRail and Rajadhani run private observation carriages on the trains operated by the Sri Lankan government on different routes throughout the country, but Rajadhani is the only one that services this route.  If you book with them, you will get to sit in an air-conditioned carriage with comfortable reclining seats, but of course you have to pay significantly more for such comfort.
It is possible to purchase Rajadhani tickets through their website: www.rajadhani.lk.
You can also contact your travel agency or hotel to book a Rajadhani ticket on your behalf. Take note that since there are only a few designated private carriages, seats are limited so it's highly recommended that you purchase the ticket ahead of time.
The other two lower train ticket classes available for the Colombo to Galle route are 2nd and 3rd class.  2nd class tickets have comfortable enough seats and you can roll up/slide the windows. 3rd class carriages tend to be too crowded, dilapidated and uncomfortable.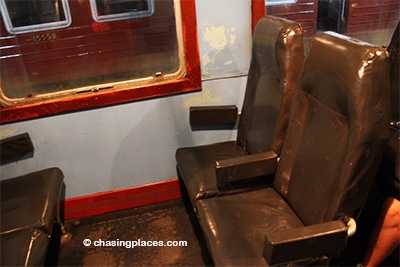 You can only purchase these 2nd and 3rd class tickets at the ticket counter of the Colombo Fort Station or book them in advance at the station's booking office that caters to tourists.
The usual problem is, that there are times that the trains are full, so operators restrict the purchasing of lower class tickets in advance. This happened to us when we attempted to reserve.
According to the Sri Lanka Railways website, it is also possible to call them and reserve tickets 45 days before the day of departure but it is not clear whether you need to be physically in the country to do this. Nevertheless, there is no harm in attempting such kind of reservation.
If for some reason you cannot reserve lower class tickets on the phone or cannot be in Colombo Fort to personally make the purchase of these tickets, try asking your hotel to book a ticket on your behalf.
Ticket prices:
2nd Class – 180.00 rupees
3rd Class – 100.00 rupees
2. Make your way to the Colombo Fort Station from your hotel. This is the main railway station facilitates inter-city and commuter services run by the Sri Lanka Railways. The station is hard to miss as it is located in the heart of city, right next to the Pettah market area and Colombo Fort. You can easily take a taxi or three – wheeler from any part of the city to Colombo Fort Station. If a driver says that he doesn't know where it is,  he is like holding a big neon sign on his head that says " Don't hire me, I'm fibbing!"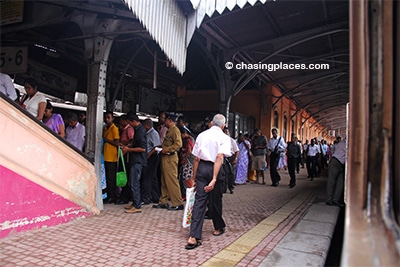 Travel Checklist: Do you have everything you need?
3. Arrive at the station ahead of time and wait at the designated platform.  If you're getting on the 2nd and 3rd class carriages, remember that the seats are unreserved, so it is on a first-come-first-serve basis.
4. Once you arrive at the Galle train station, you can hire a three-wheller (auto rickshaw) to take you to the Galle Fort area.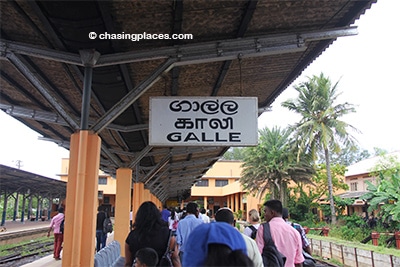 Additional Reminder:
Private carriages provide some snacks and drinks on-board but the other lower classes do not.
How to find the cheapest rooms in Galle? 
During our trip to Galle (and the rest of Sri Lanka) we relied on two different websites for our hotel bookings: www.agoda.com and www.hotelscombined.com. Agoda has a huge selection of rooms in Galle, whereas Hotelscombined has excellent price comparison searches prior to booking. Therefore, take your time and find what works best for you.
Top Rated Properties in Colombo
Based on Verified Guest Reviews
Important: Mobile Users must swipe from left to right to see entire table.
Criteria:
Properties rated based on 'overall' review scores from each respective website's verified guests.
Minimum of 50 verified guest reviews required to be considered eligible for comparison.
All star ratings and verified guest review scores are tallied at the time of writing, and therefore, are subject to change.