It can be assumed that any tourist flying into Tokyo with a couple of days in the country will try to get a glimpse of Mount Fuji. In our recent article entitled "How to get from Tokyo to Kawaguchiko by train" we outlined how to get excellent views and water reflections of Mount Fuji around Lake Kawaguchiko. Like many other tourists that visit Japan, we didn't return to Tokyo after seeing Mount Fuji. Instead, we headed northeast to walk the Nakasendo Trail between Magome and Tsumago which was a superb experience.
Here is a step by step guide on how to get from Kawaguchiko to Magome, Tsumago and the Nakasendo Trail.
1) Technically, there are different ways to complete this trip, but we felt that it was most practical to take a bus from Kawaguchiko Station to Kofu Station as the first leg of the journey.
(Alternatively you could take a private train (not covered by the JR pass) back to Otsuki Station and then take another train to Kofu Station.)
Bus cost from Kawaguchiko Station to Kofu Station: 1470 yen (not covered by JR rail pass).
Duration: Roughly 70 minutes depending on the traffic and weather conditions.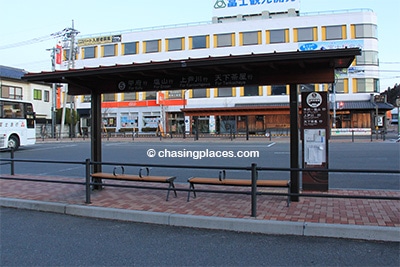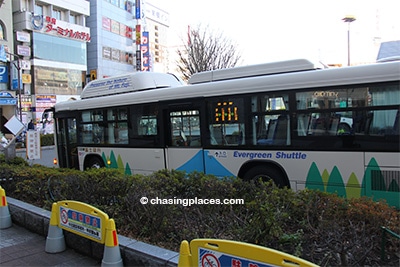 2)  From Kofu Station, take the JR Train going north via the Chuo JR Line to Shiojiri Station.
Take note: Unless you really want to see Matsumoto (which is north of Shiojiri Station) then there is no need to go all the way to Matsumoto on the JR Line if you are planning on getting to Magome from Kawaguchiko. Many tourists waste time by going up to Matsumoto en route to Magome even though they don't want to see the city.
Train cost from Kofu Station to Shiojiri Station: 1490 yen if don't have a JR rail pass, but covered if you do have one.
Duration: Fastest time of 57 minutes.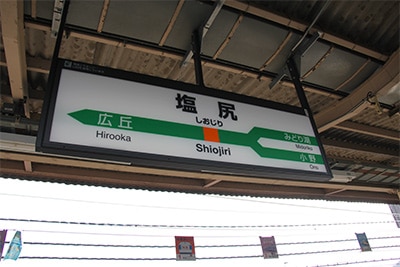 3) After getting off Shiojiri Station, proceed to platform #5 to take the next train to Nakatsugawa Station. This train runs south on the JR Chuo Line.
Train cost from Shiojiri Station to Nakatsugawa Station: 1660 yen if don't have a JR rail pass, but covered if you do have one.
Duration: Fastest time of 64 minutes.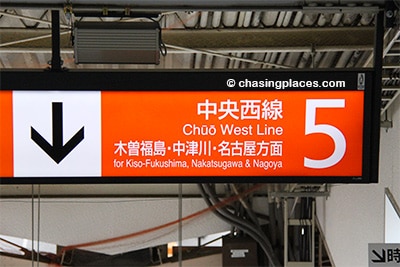 Travel Checklist: Do you have everything you need?
4) Once you get off  at Nakatsugawa Station, leave the station area and head left. You will see a sign for the Tourist Information office. Proceed to Bus Stop #3 in front of the station to get on the bus that runs to Magome.
Bus cost from Nakatsugawa Station to Magome: 640 yen (not covered by JR rail pass).
Duration: 25-30 minutes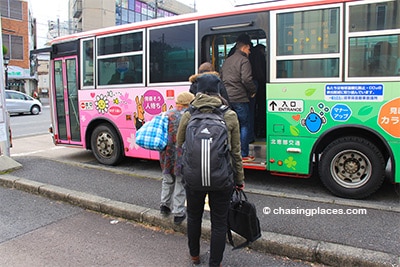 5) Once the bus drops you off at Magome, walk straight up the hill to access the Nakasendo Trail. Alternatively, if for some reason you want to start your hike of the Nakasendo Train in Tsumago and finish in Magome, then you should to get off the JR train at Nagiso Station. This would make your train ride shorter from Shirojiri Station because Nagiso Station is north of Nakatsugawa Station. A very short local bus ride (10 minutes) would then be required to get to Tsumago from Nagiso.
Where did we stay during this trip?
Since we walked the Nakasendo Trail in the direction of Magome to Tsumago we arrived early the day before we hiked. We stayed in Magome because that was the most convenient based on our itinerary. It was hard finding a room in Magome online, but eventually we booked at Magome Chaya.  It's important to note that we don't have a direct affiliation with this property, or any property in Japan. Therefore, our opinion is an unbiased one. Overall, this turned out to be really nice spot to stay. The lady managing the place was super nice. We had a nice room, and it's centrally located right in the heart of Magome. At the time of writing it had a score of 7.9/10 based on 449 verified guest reviews.   After taking a look, if Magome Chaya doesn't suit your preferences, then you might want to consider booking at Tajimaya.  This property is even more positively rated – at the time of writing it had a score of 8.9/10 based on 257 verified guest reviews.
Find the Best Hotel Deals in Japan?
Japan has excellent accommodation choices.  The rooms are clean and the service is excellent. Therefore, the site you choose to book with comes down to your own personal preference.  The three sites that we collectively using during our trip in Japan were: www.agoda.com, www.booking.com and www.hotelscombined.com. Agoda has an excellent range of choices in Japan and solid prices, Booking.com has superb cancellation policies and Hotelscombined.com is our favorite price comparison site if we're on a budget. Any one of these sites should be a good starting point for your trip to Japan. To save you time,  here are:
Top Rated Properties on Kawaguchiko, Mount Fuji Based on Verified Guest Reviews
Important: Mobile Users must swipe from left to right to see entire table. 
Properties rated based on 'overall' review scores from each respective website's verified guests.
Minimum of 50 verified guest reviews required to be considered eligible for comparison.
All star ratings and verified guest review scores are tallied at the time of writing, and therefore, are subject to change.
Additional Travel Tips:
*Always remember that the access rail station for Magome is Nakatsugawa Station and the access rail station for Tsumago is Nagiso Station.
*We would also suggest booking your accommodation in advance when you plan to walk the Nakasendo Trail because only a few options are available in the area and they prefer to know when their guests will arrive.