Mount Rinjani is one of the main attractions to see on Lombok Island, Indonesia. Most of the tourists who are interested to see this mountain have the intention to trek it.
But I Don't Want to Trek, Should I Still Visit Mount Rinjani?
Yes, you should visit Mount Rinjani area even though you have no desire to climb all the way to its true crater. There are other ways of enjoying this mountainous region of Lombok Island. In fact, we absolutely love our stay in the town of Senaru, which is the main gateway to Mount Rinjani.
Our stay in Senaru gave us great insight to the Indonesian way of life in rural areas. There are various viewpoints around the town to check out. Most of them feature Mount Rinjani in the distance. Senaru is also famous for its waterfalls. The good news is that trekking to the waterfalls is not as demanding as climbing up Mount Rinjani!
There are also a couple of walks that you can take to get amazing jungle and mountain vistas. You will need to hire an official guide to help you locate various trails as there are not many signs to point you in the right direction.
Here are the steps on how to get from Lombok Airport to Mount Rinjani (Senaru):
1.  Take a flight to Lombok Island, Indonesia. Most international flights use the capital Jakarta, as a hub. From Jakarta, you can take a domestic flight to Lombok Island.
The flight time from Jakarta to Lombok is less than 2 hours.
There are also flights directly to Lombok from cities like Kuala Lumpur. This could be a great option for you, and based on our experience, international flights departing from Kuala Lumpur tend to be cheaper than those going through Jakarta.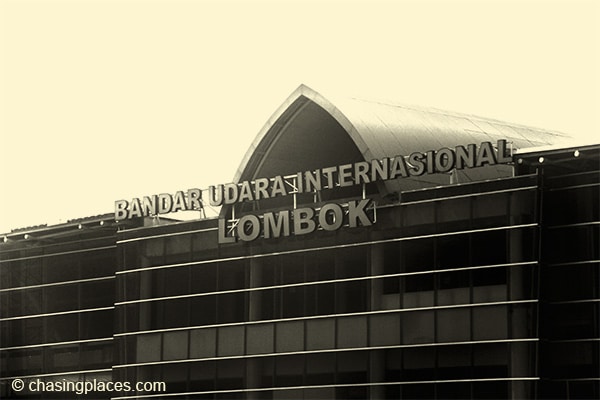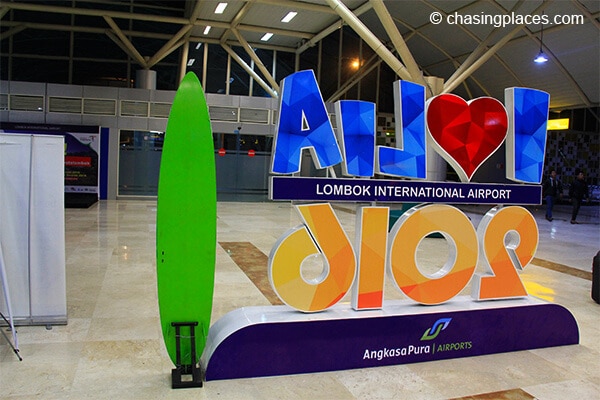 2.  Arrive at the Lombok International Airport. Once you collected your baggage, proceed to the Arrival Hall. Just before the exit door of the building, you will see desks run by private companies that usually aggressively offer tourists transport. You may choose to book your transport to Senaru town with them, but take note that some of the private car rates are higher than the normal. If you want to save money, head out the exit door, and walk straight to where taxis and private cars await.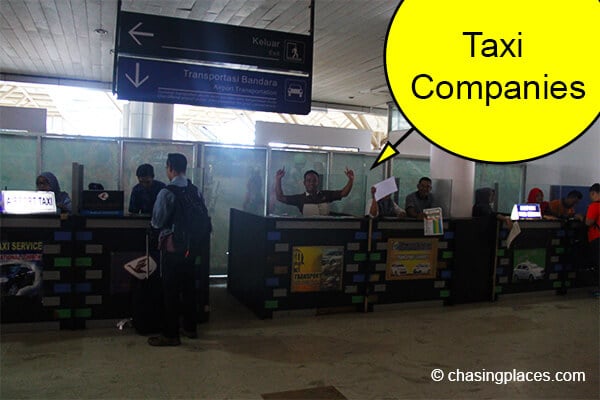 Travel Checklist: Do you have everything you need?
Taking a Taxi
There are two major companies, Blue Bird and Express.  Taxis on Lombok Island have meters, but drivers prefer to settle on a set price to fairly far destinations like Bangsal Harbour and Senaru.  Do not hesitate to negotiate with the driver for a price that you think is fair. The taxi drivers are used to negotiating. If you don't like the offer from the first driver, just ask others.
Taking a Private Car
Aside from taxis, there are also many private car owners who are willing to take you at a negotiated price. Just like negotiating with a taxi driver, you can also haggle for the price you want to pay with them. Perhaps, the only concern about hiring a private car is the fact that the car may not be legally licensed to transport passengers.
In our case, we used a private vehicle to get around Lombok and did not have a problem. However, our past experience is not always a guarantee of the future. If you decide to hire a private car, you should understand and accept the risks associated with this decision.
Regardless of whether you take a taxi or a private care expect the trip from Lombok Airport to Mount Rinjani to take between 2-3 hours depending on traffic congestion. It may costs at least 350,000 (it can be higher).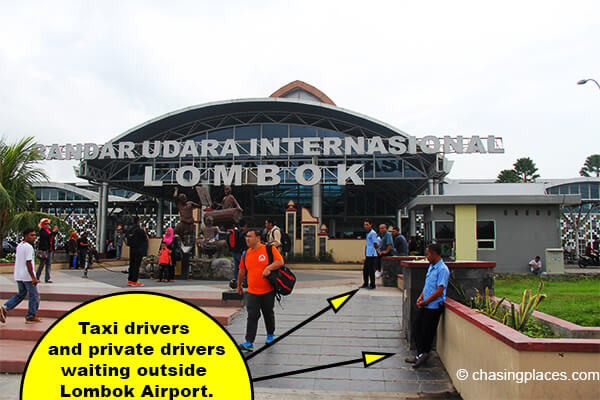 3.   Arrive in Senaru. Ideally, you should book accommodation in Senaru before you arrive if a trekking company has not arranged it for you already.
If you want to trek Rinjani, the best thing to do is to book a room for the day you arrive, and then arrange your trek once you get to Senaru. Depending on your chosen itinerary, you may have to spend a night or two somewhere around the mountain during your journey to the peak. This is not a bad thing in such a scenic area of Lombok Island.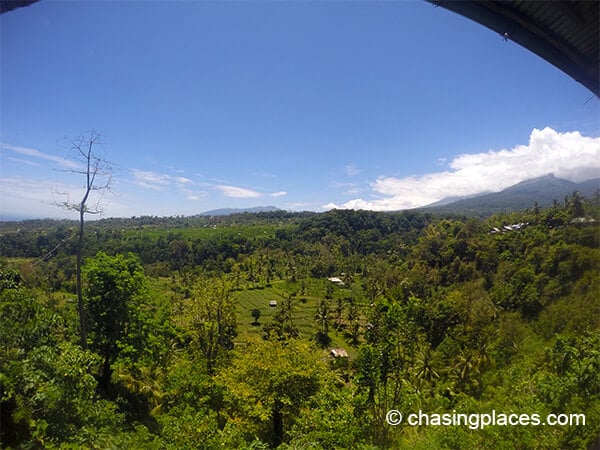 Where Did We Stay in Senaru Mount Rinjani
There is a limited number of hotel options in Senaru, because the town is not that big. During our trip, we decided to stay at the Rinjani Lodge.
Rinjani Lodge could easily be the best boutique resort in Senaru. It offers a spectacular view of Mount Rinjani, and is equipped with two infinity pools overlooking the mountain scenery. The rooms are small chalets that feature a verandah and outdoor bathroom. The chalets are all beautifully designed, featuring some traditional Indonesian architecture, which is similar to some Bali resorts. The ambience of the resort is calm and relaxing. We did not regret spending a single penny staying in Rinjani Lodge (a more detailed review of Rinjani Lodge will soon be published).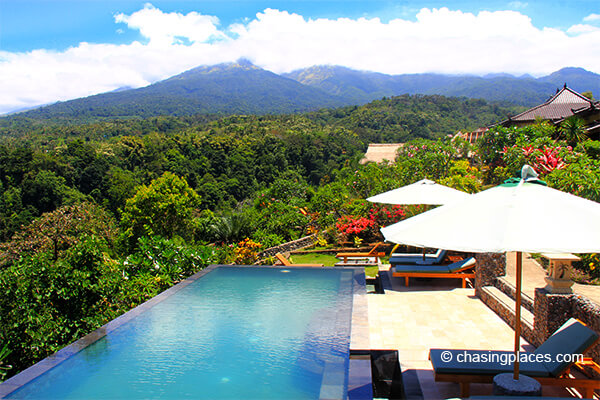 So there it is, a step-by-step guide on how to get from Lombok Airport to Senaru (Mount Rinjani).  Be sure to have an enjoyable trip!