The three Gili Islands (Trawangan, Meno and Air) may enjoy increasing popularity, but these islands are by no means the only attractions in Indonesia's Lombok region. Lombok as a destination has so much to offer and one it's prime attraction is the mountain range and volcanic peak called Mount Rinjani.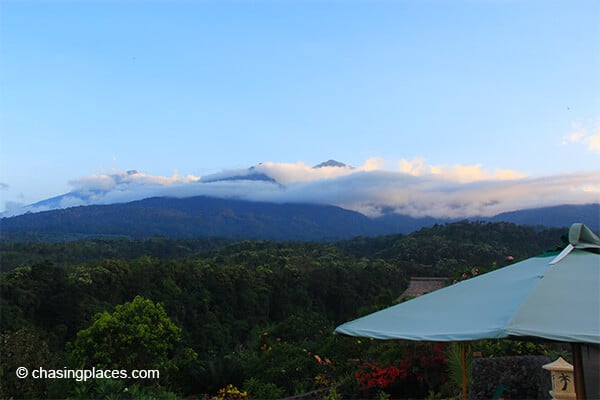 Rinjani is well-known among the trekking community in Southeast Asia mainly because of its very scenic crater, which is famously filled with a lake and a smaller volcano. Climbing to the crater of Mount Rinjani can take as little as one day (if you go hard core); but most hikers prefer the slower 2 day or 3-day itineraries. Although we are not avid hikers at the moment, we decided to check out the Mount Rinjani area because we were after the incredible mountain vistas we have heard so much about. The Mount Rinjani area did not disappoint. It was one of the best things about our journey to Lombok. And even if you don't intend on hiking it, Mount Rinjani is worth seeing from a distance.
There are a couple of towns where you can enjoy the Rinjani vista. One of the main ones (if not the most popular) is the town called Senaru.  Many trekking tour offices are based in Senaru. It also has the greatest number of accommodation choices in the area. Thus, many tourists tend to stay there.  Another reason to visit Senaru is see the two sets of magnificent waterfalls, tucked in a tropical forest environment.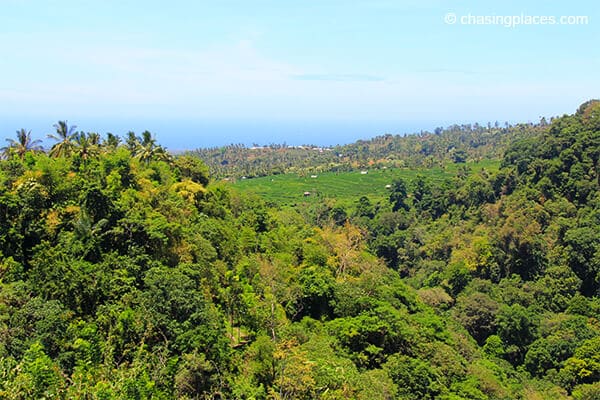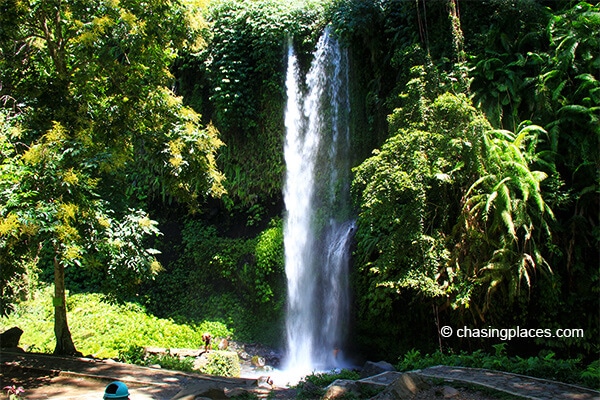 During our trip to Lombok, we first made our way to the Gili Islands.  The jumping point from the mainland of Lombok Island to the Gilis, is the Bangsal Pier.  Bangsal is nothing special, but it has become an important  transport hub for tourists going to and from the Gili Islands.
It is possible to book a tour that takes you from Gili Trawangan all the way to the Senaru waterfalls. The tour lasts the entire day, and includes all transport costs. The tour is a good option if you don't have enough time to climb Rinjani, but you still wanted to capture some views. But for us, it made more sense go to Senaru on our own as we were planning on staying at this spectacular lodge near Rinjani. The transport costs ended up being much cheaper by staying in Senaru opposed to taking the tour from Gili T.
If you decide to go from Bangsal Pier to Senaru, here is a step-by-step guide on how to do it:
Take a public ferry or fast boat from Gili Trawangan to Bangsal Pier.  The ticket office is  eastern shoreline of the Gili T. There is a sign for this building when walking on the coastal road. This article can give you more information on how to purchase the ticket.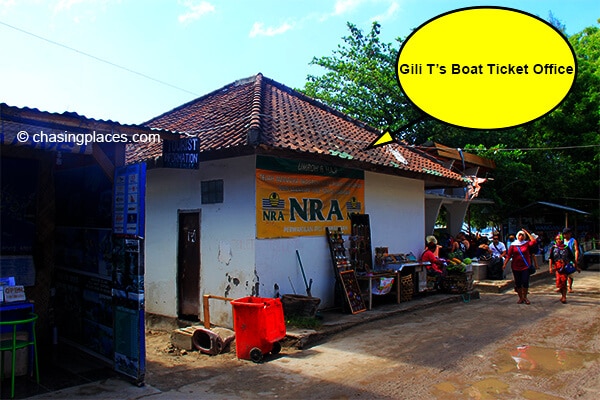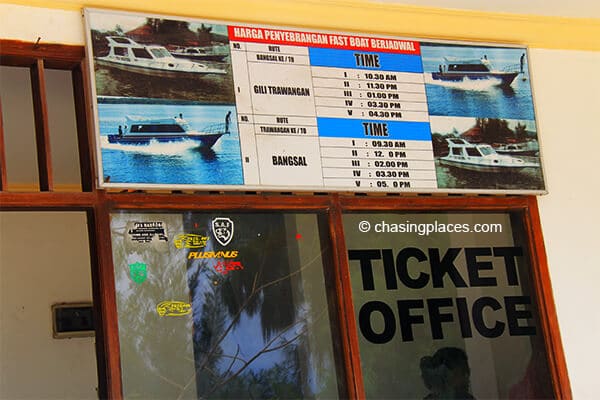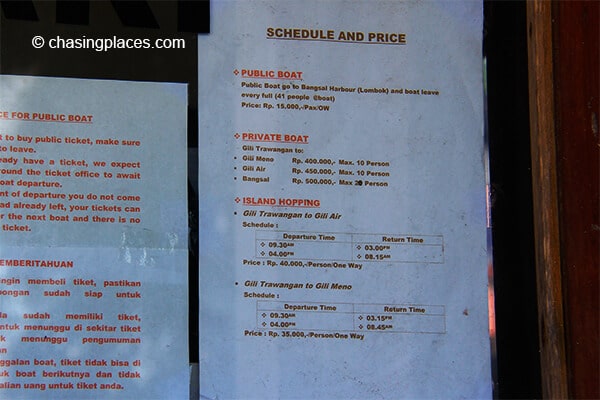 2. Get off at Bangsal Pier. Journey on a public ferry takes about 40 minutes. Speedboats to Bangsal are of course faster, expect about 25 minutes.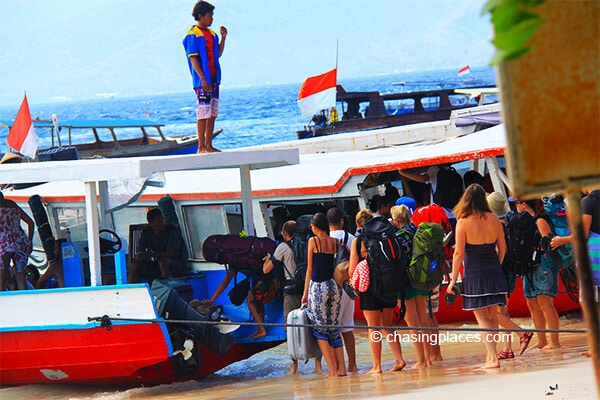 Travel Checklist: Do you have everything you need?