Senaru is located in the northeastern mountainous region of Lombok Island, Indonesia. It is a small little village, marked by a cement road that runs through it. Senaru is elevated and nestled along the breathtaking foothills of Mount Rinjani.  Senaru may seemed to be just another island town, but here are three compelling reasons why you should visit it. 
Reason #1 to Visit Senaru:  Climbing Mount Rinjani
Most tourists make their way to Senaru to climb Mount Rinjani, the second highest volcano in Indonesia.  Climbing Rinjani (Gunung Rinjani, in Bahasa Indonesia) is extra special because within the volcano's crater sits a placid blue lake. Within this lake lies a smaller crater that spews smoke. This scenery, even in photos, is breathtaking.
Climbing Rinjani is not technically difficult. You don't have to be an advanced level climber to do it, as long as you are in good physical condition. This is one of the reasons why Rinjani is popular among casual trekkers. It is pretty much doable!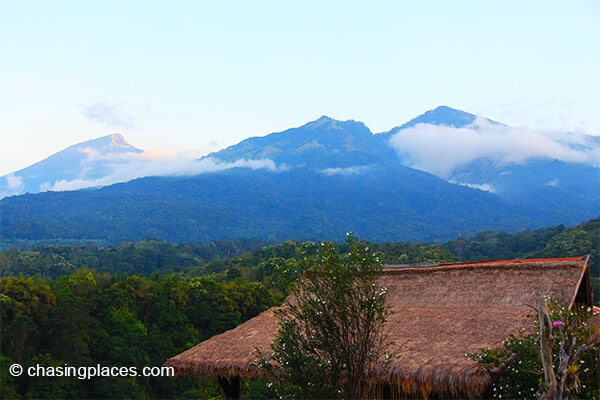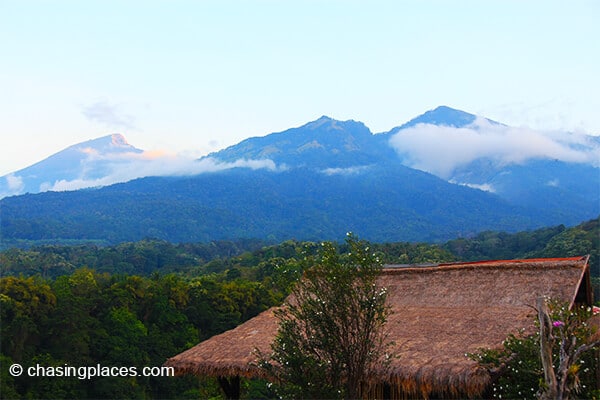 If you would like to trek Mount Rinjani, there are two ways to go about it:
The First Option
You can book a trekking tour online well ahead of your trip. This is an ideal choice if you don't want to worry about booking your transport from Lombok Airport, arranging accommodation and haggling for a good hiking deal. The tour company will take care of all that for you. And fortunately, there are many trekking companies that offer such tours online.
The Second Option
The other option is to make your way to Senaru on your own.  Once you get to there, talk to different trekking companies in this town, and inquire about their packages. This option can potentially save you some money as you can negotiate with locals for a good price to trek Rinjani.
Trekking companies offer packages that include accommodation. If you plan to arrange the trekking by yourself, you have the freedom to choose your accommodation in Senaru that will suit your needs and preferences.
The Mount Rinjani trek usually lasts 2, 3 or 4 days, depending on your chosen itinerary.  Basically, if you want to go hardcore and just reach the top as soon as possible, it can be done in one day, provided that you start very early. I heard from a local guide that some people actually do that. But the majority of trekkers prefer to take their time, and spend a night or two along the rim of the mountain.
Whichever you choose to do, take note that you should know your physical limitations.  Do not climb Rinjani without comprehensive medical insurance. Better be safe than sorry – a cliché line that I find to be absolutely true when it comes to traveling.
Because of its strategic location, Senaru has become the mountain climbing hub in Lombok. Along the main road, you will see many climbing tour offices. These offices usually have adjoining businesses such as restaurants and boutique hotels. The strange thing about Senaru is that 'Rinjani trekking' does not usually start in town. Sure, trekkers may tend to stay and book their tour in the village; but the standard three-day, two-night trekking itinerary to the summit of Mount Rinjani actually starts from the town of Sembalun Rawang.
Travel Checklist: Do you have everything you need?
Reason #2 to Visit Senaru: Incredible Views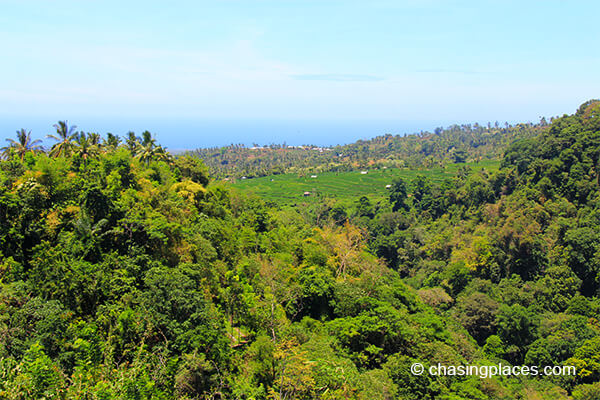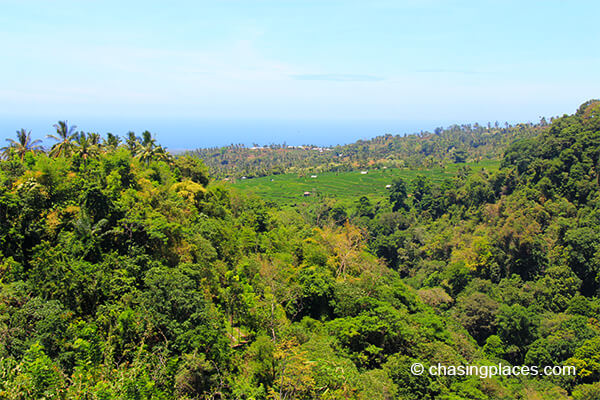 The beautiful views that Senaru offers are enough of a reason to visit.  Even as you drive up to the village, you will be treated to nice valley panoramas, decorated by mountains, forests and rice terraces.
Some of the best views I had of Mount Rinjani was from our very own hotel- Rinjani Lodge. I won't say to much; I will just the photos speak for themselves: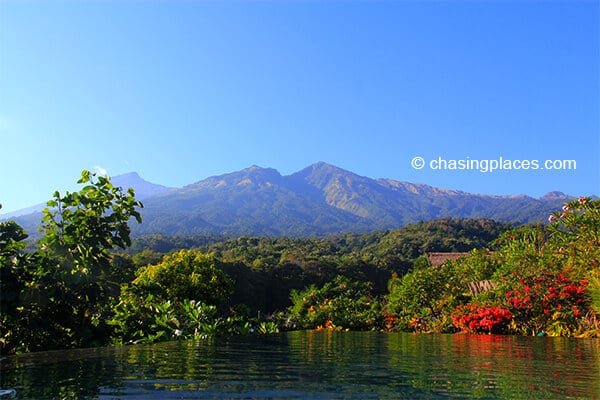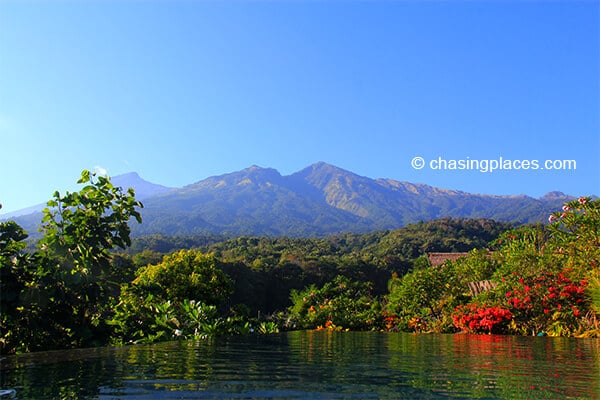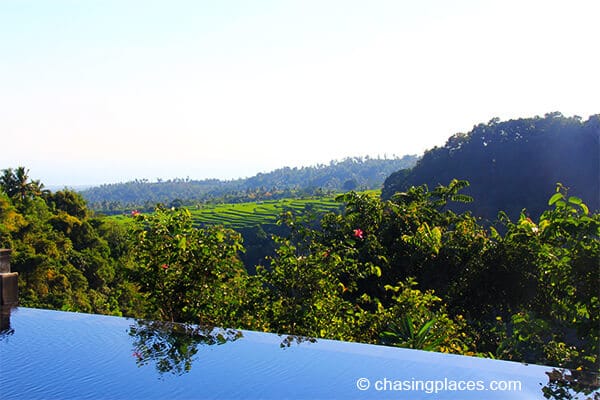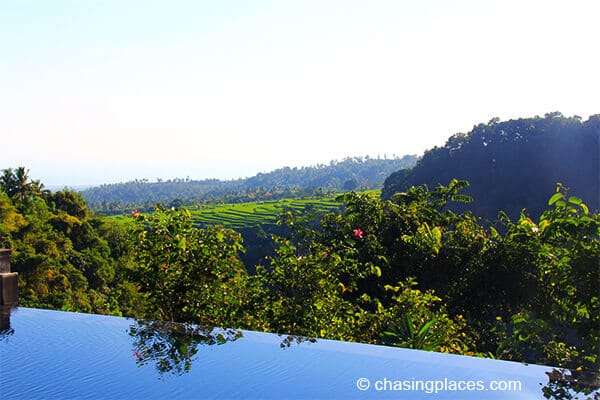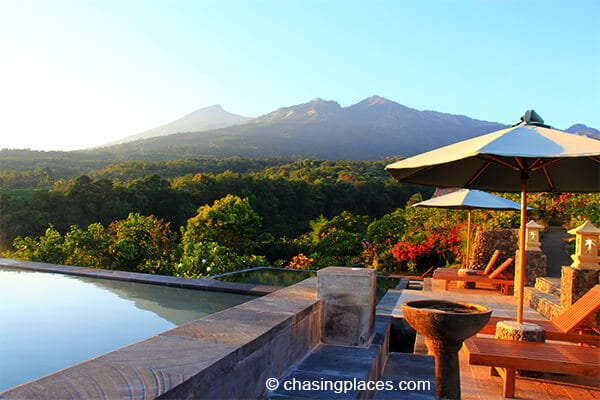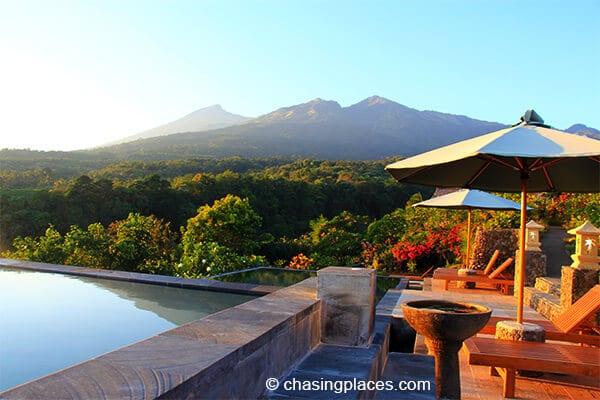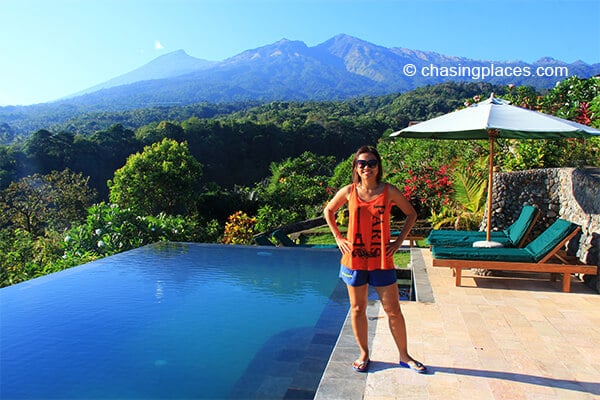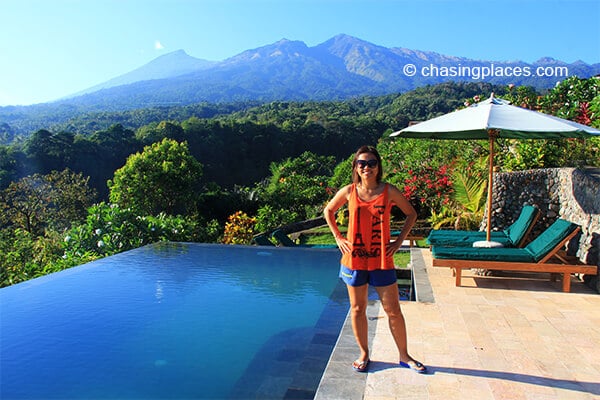 Reason #3 to Visit Senaru: Magnificent Waterfalls
Another reason to visit Senaru is its gorgeous waterfalls. We went to two waterfalls, but I read somewhere that there is supposedly a third one, tucked deep into the forest. The two sets of waterfalls are locally named Sindang Gile and Tiu Kelep. Many tourists call them the first and second Senaru waterfall respectively.  These two sets of cascades are the most popular because they are the most accessible from the main road.
Ask any local in Senaru and they will point you to where the waterfall entrance is. Local men always present themselves as guides to the waterfalls. Not all of them are legitimate guides.  The entrance to the first waterfall is well-marked and established. You do not need a guide to reach it. All you have to do is pay the entrance fee, and follow the path.
The second set of waterfalls, Tiu Kelep, can be accessed from the first waterfall. You may need a local guide to reach it. But if you're on a tight budget, getting there is doable without a guide.  Some websites claim that a guide is compulsory to get to Tiu Kelep, but we managed to get there without one. Another option is to ask other tourists if they saw the second set of falls.  If so, ask them for a brief hint or two.The fee for the guide's services should be around 100,000 rupiah. Anything beyond this amount I think a bit too much for the service.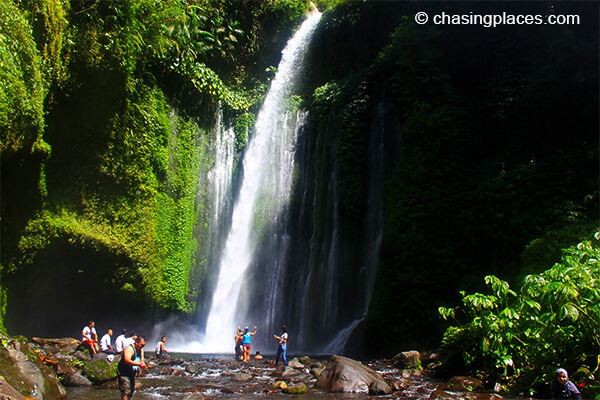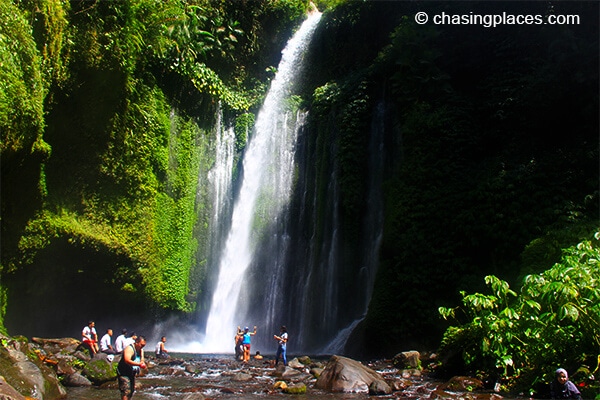 So now you know that Mount Rinjani and Senaru are not only places where trekkers would enjoy. Senaru can be a very relaxing mountain retreat, and with Rinjani in the background every time you sip your favorite cup of drink, what more can you ask for in this sort of trip.
Where Did We Stay in Senaru?
Senaru is small, so it does not have many accommodation choices. As we were checking for accommodation online, we stumbled upon this boutique resort called Rinjani Lodge, which is absolutely stunning. Here is our full review of Rinjani Lodge.
To find the best accommodation deals in Senaru, one of the best ways is book it online so you have the advantage of checking out the hotel features, prices and guest ratings. The two room booking websites you can use for Senaru include: Booking.com and Agoda.com.