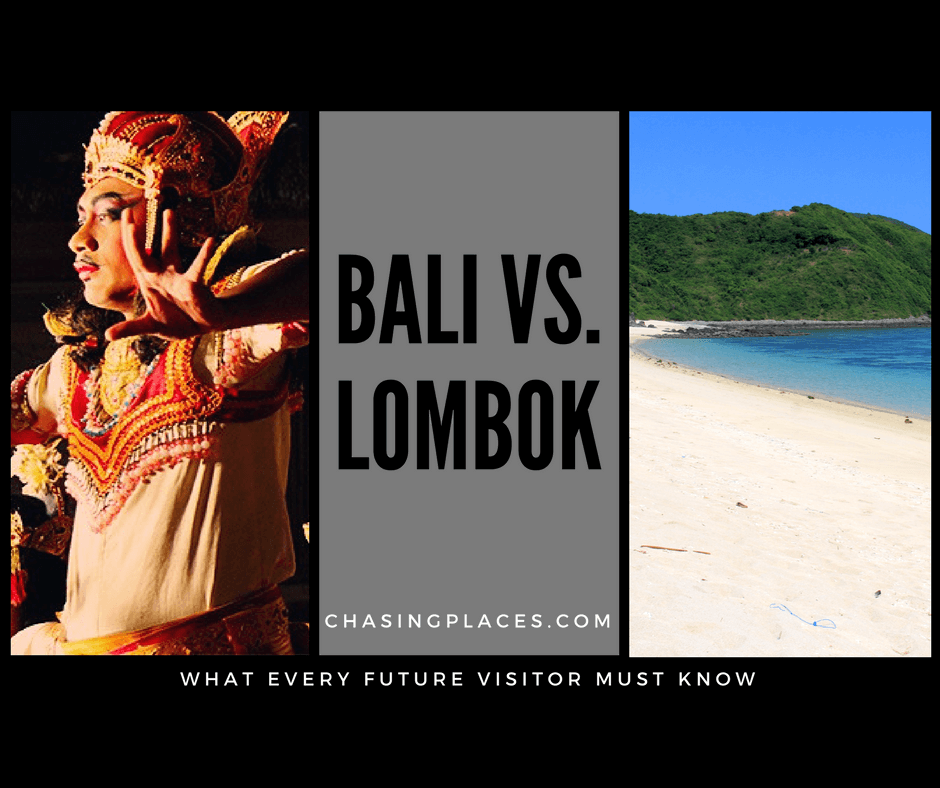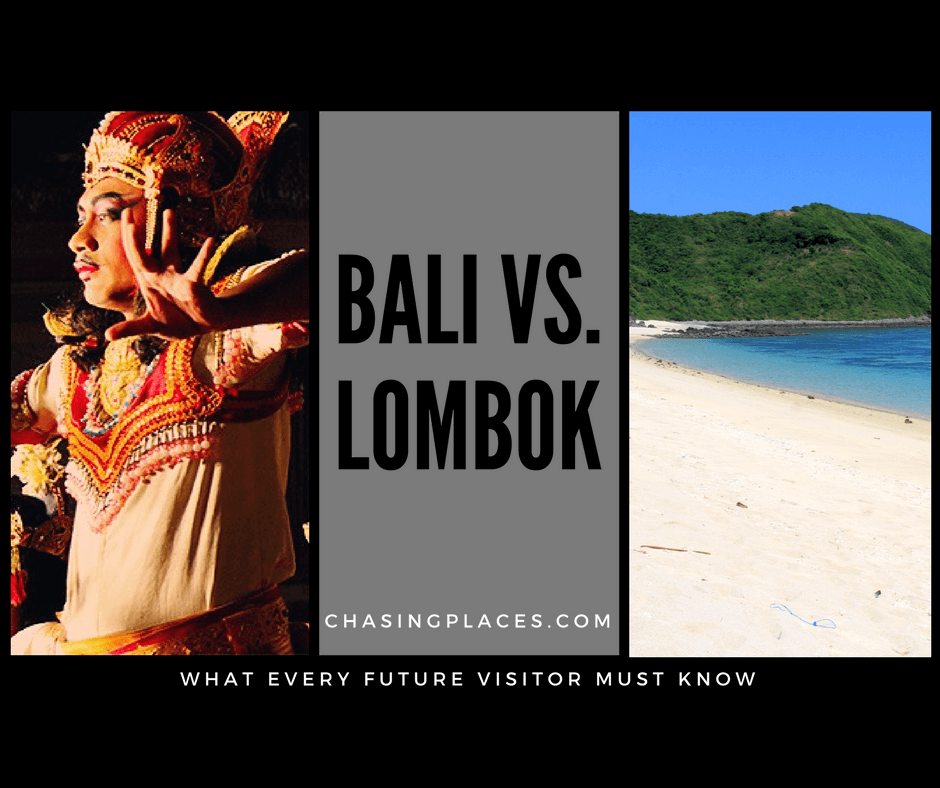 "Both islands are located in Indonesia but they are very different in many ways!"
I was lucky enough to visit  Bali and Lombok on two separate occasions. Bali had always been on the bucket list because I have heard so much about it.   I wanted to see what the hype was all about. I  learned about Lombok much later on.  A friend who backpacked in Indonesia told us that the island is a must- see.  
After seeing both islands, I wrote this article to help future visitors understand thedifferences between the two Indonesian islands. After reading this, you will have a clearer picture of what to expect from Lombok and Bali as travel destinations. Ultimately, you can decide which island suits you more as a traveler.
Popularity and Tourist Infrastructure
Bali is by far, more popular with international tourists than Lombok. It is arguably the most famous island for tourism in Indonesia. According to Lonely Planet, Bali's tourism boom began in the 1970s.  When a place captures the interest of international traveling communities, development quickly follows. Today, Bali has solid tourism infrastructure. From its coasts all the way to northern towns like Ubud, there is a massive collection of hotels, restaurants, bars and tour offices. Everything that you expect from a developed urban area, you can find in Bali. This is why it has become an easy choice for western tourists, especially those who are traveling with kids or those who are visiting Southeast Asia for the first time.   
But Bali's popularity comes with a price. The huge number of visitors coming to the island is too much for its current road network to handle. Oftentimes, Bali's major roads are congested with vehicles carrying loads of tourists, all going to the same attractions. The traffic flow in Bali makes you feel like you're not on a relaxing island but in a hectic city.
Lombok Island, on the other hand, is still gaining popularity within the international travel community. It is definitely less developed than Bali but you will find a healthy cluster of hotels, restaurants, and bars established in its most visited areas like Senggigi and Kuta.  Lombok's tourism infrastructure development is not as well-coordinated as Bali's. It looks more disconnected. Although tourism has boomed on the island, it seems like local authorities do not know how to completely handle it. These days, a large part of Lombok remain undeveloped, which is not necessarily a bad thing as some travelers prefer a more untouched tropical island.
Lombok receives fewer visitors. While there, you can actually find beautiful beaches all to yourself. Will Lombok become as busy as Bali, only time will tell, but I doubt that it will happen anytime soon. This could be a good thing or a bad thing depending on your preferences as a traveler.
Culture and Religion
Bali's strong culture and religion are some of the main reasons why tourists are attracted to the island. Unlike the rest of Indonesia, Bali's predominant religion is Hinduism/Buddhism. The island is peppered with ancient Hindu/Buddhist temples and locals are evidently devoted to their religion, constantly lighting up incense in front of their "home-shrines".  The distinguishable religion and culture on Bali help in creating a sense of mysticism and spirituality to a place. I just do not know if this 'vibe' is a product of a brilliant marketing plan for the island or something that wasn't deliberate.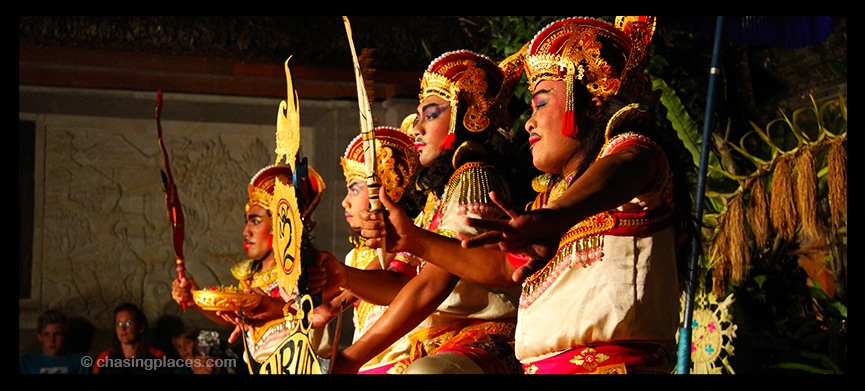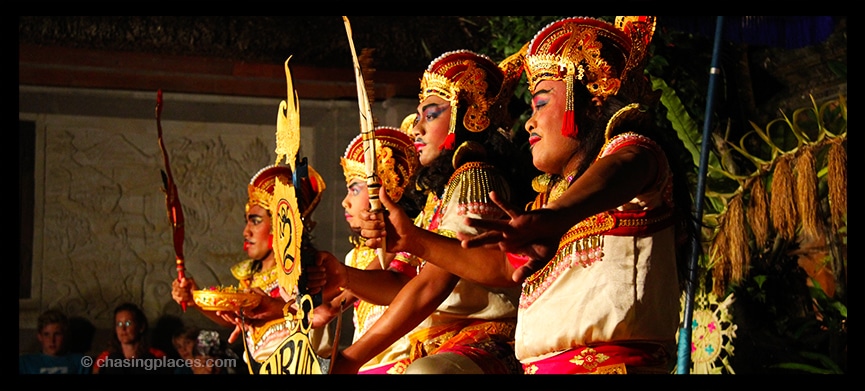 For me, the best part of Bali is its spiritual and artistic appeal. Bali's rice paddies, temples, aesthetically pleasing cafes and art shops are what charm people. Despite the high number of tourists, people still feel that they are on a spiritual journey when they are in Bali. The internationally bestselling book "Eat Pray Love", definitely helped shaped how Bali is perceived today – a place of self-discovery, solitude, meditation, yoga and love.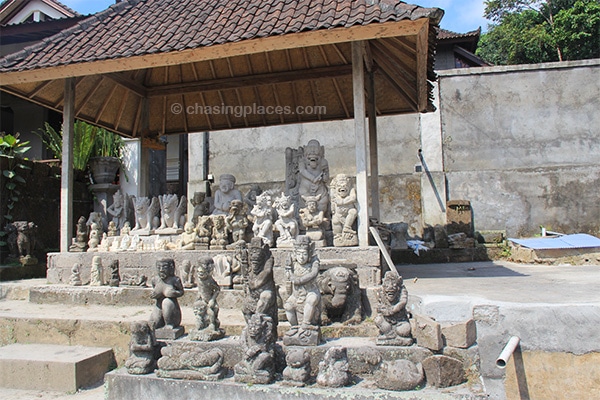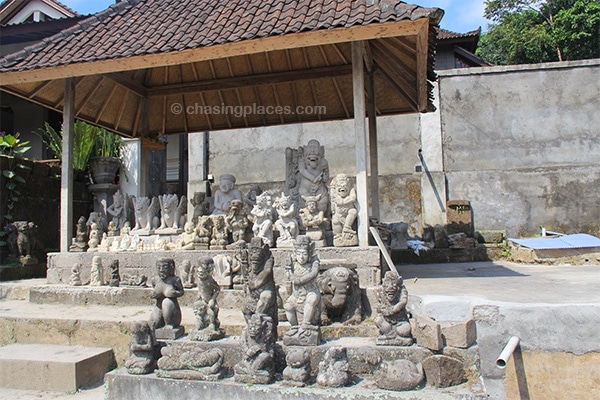 Lombok, like the rest of Indonesia, practices Islam and the observance of this religion is also evident all throughout the island. You can easily hear the call to prayer from mosques, especially if you're staying in town.  Lombok residents are moderate Muslims and are very tolerant of visitors. Except for those who work directly in the tourism industry, the locals do not easily engage with tourists right away. It's not because they are impolite, but because they are generally shy. Perhaps, they are still getting used to the idea of foreigners visiting their island.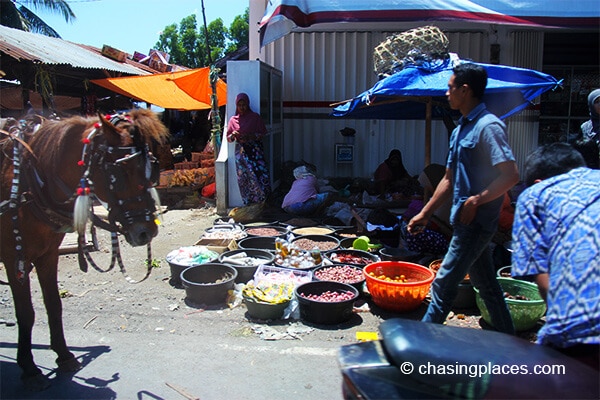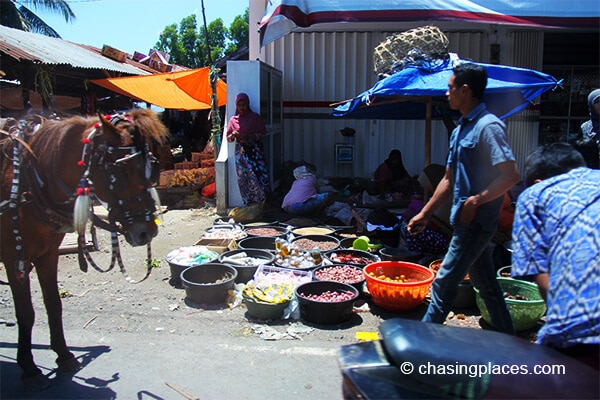 Travel Checklist: Do you have everything you need?
Attractions
Some of Bali's beaches can generate great surfing rifts and waves and that is why it has become a popular surfing mecca. On the other hand, Lombok is often visited by hardcore trekkers hoping to reach the summit of Mount Rinjani – one of the highest peaks in Indonesia. However, let me just make this clear: no matter what other travel guides say, the truth is Lombok's beaches are way nicer than Bali's. In fact, Lombok's beaches are some of the nicest ones I've seen in Southeast Asia.  Unlike most of Bali's beaches, Lombok's sandy stretches actually feature white powdery sand with clear turquoise water. Bali's beaches are okay, but they should NOT be the reason why you're visiting the island or you'll be disappointed. If you are looking for gorgeous tropical beaches, then go to Lombok instead of Bali.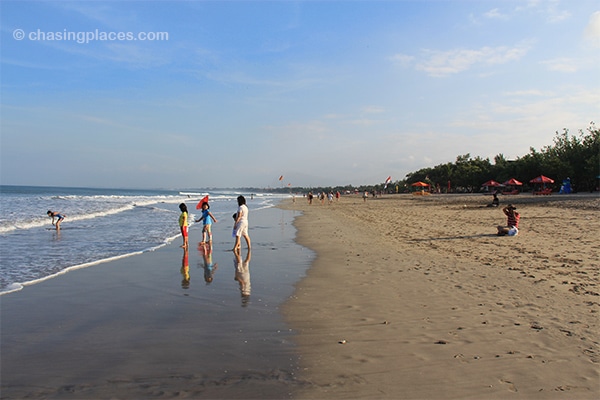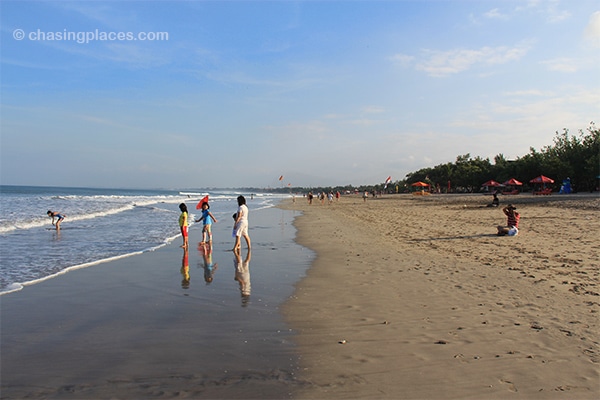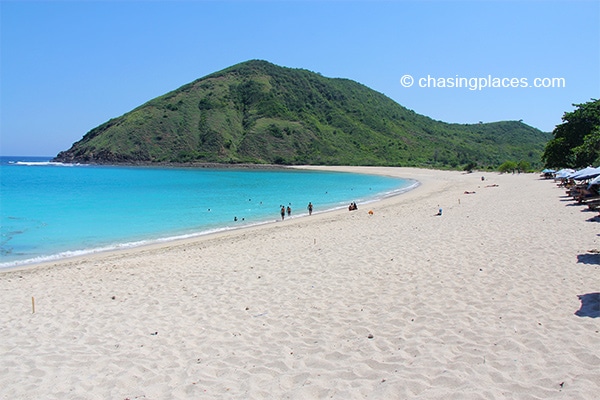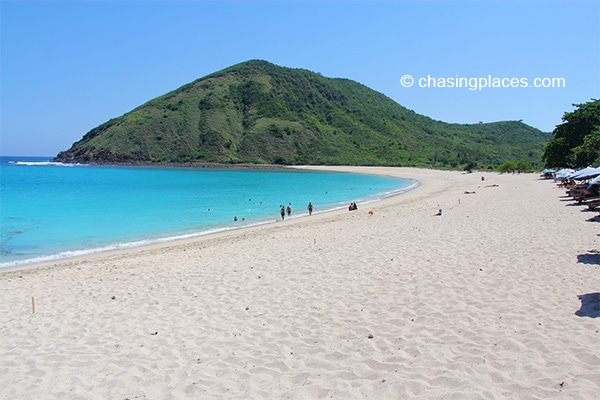 Bali may have stunning ancient temples set beside rice paddies or overlooking beaches (Uluwatu), but Lombok's northern region is arguably more stunning. The countryside scenery along the foothills of Mount Rinjani are jaw-dropping, thanks to surrounding lush hills and huge valleys, especially in Sembalun.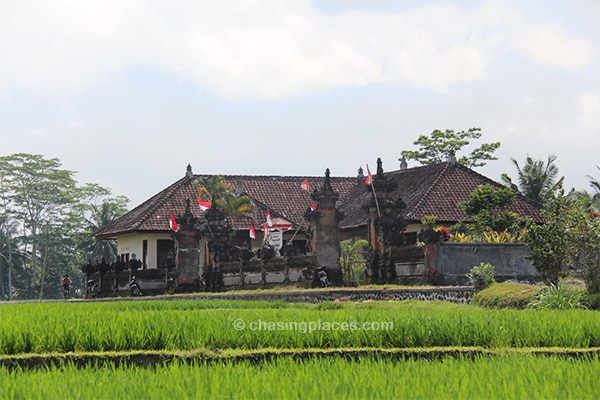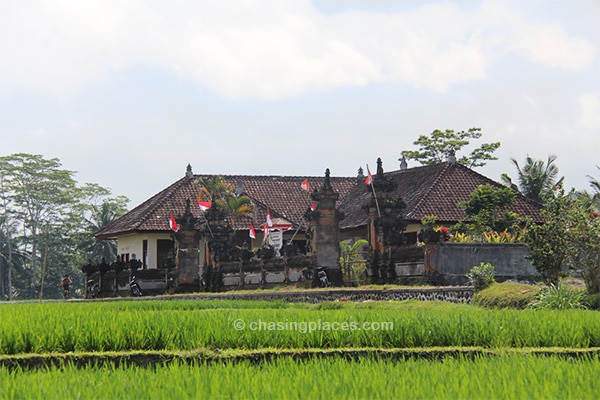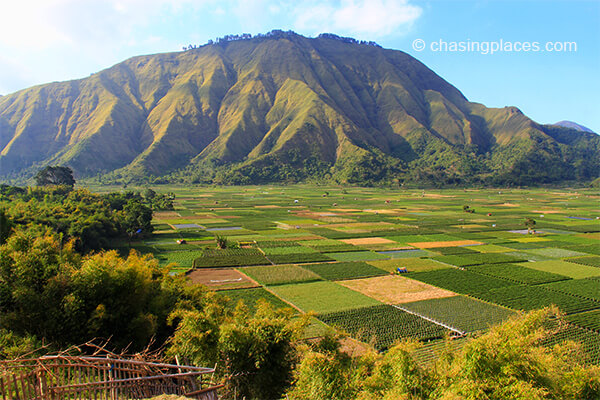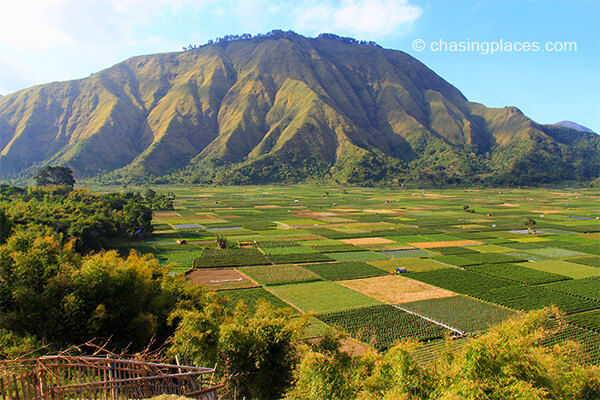 Where Will You Enjoy More: Bali or Lombok?
Off-the-beaten-path adventurists and backpackers will be more attracted to Lombok, because of its gorgeous natural attractions and authentic feel. Honeymooners and families will mostly likely prefer Bali for its infrastructure, cozy atmosphere, and more organized tourism networks.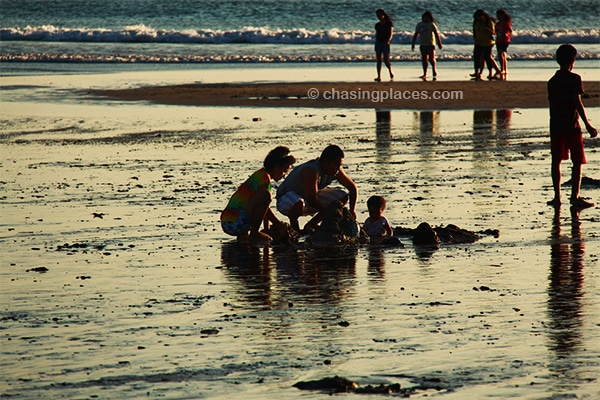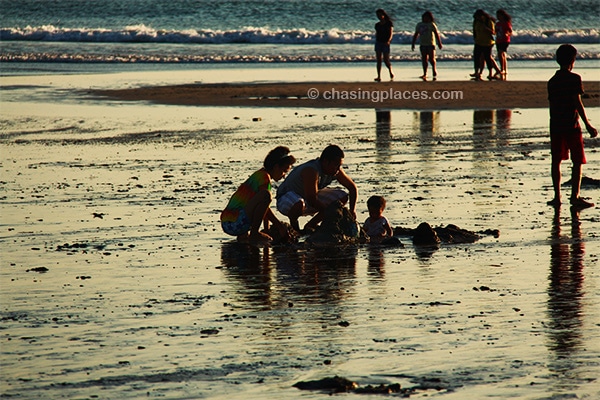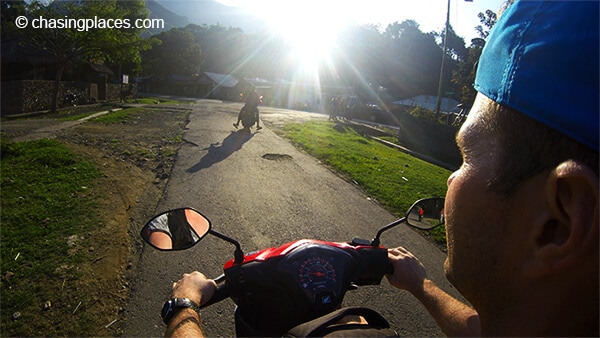 Which Island Do I Prefer?
This is definitely a difficult question to answer. I think both Bali and Lombok are well worth a visit,  and I like both islands for different reasons. I find Bali's culture and charm enchanting, but Lombok's natural beauty is breathtaking.
I would prefer not to visit Bali during peak times as the sheer number of tourists can be overwhelming. As for Lombok, I would advise tourists to plan their transport arrangements carefully to avoid wasting time and spending too much. If I would have to choose one, I would choose Lombok because of its sheer beauty.  In a way, I like that its underdeveloped as a tourist spot. It's more challenging to travel around Lombok than Bali, but this challenge brought me more excitement and anticipation.
Luckily, I didn't have to choose between these two amazing spots. You don't have to either! You can visit both islands on separate occasions or in one go, as Bali and Lombok are not too far from each other. There are actually daily flights and boat trips going to and from these islands. Now isn't that convenient?
Have you been to Lombok and Bali? Which one do you like more? Which one are you interested in visiting?
Compare  Hotel Prices on Lombok and Bali Islands
Read More About Lombok Island, Indonesia