Planning Websites we used for this Trip to Boracay
World Nomads Travel Insurance. 24/7 coverage for 150+ adventure activities. Get a Quote
Momondo, Booking Buddy. We always use these 2 great price comparison sites to find the world's cheapest flights.
Agoda, Booking.com, HotelsCombined. We have relied on these 3 accommodation sites for over 10 years.
See the Complete List of all the Cost-Cutting Travel Resources we use.
How to get from Boracay to Kalibo Airport?
Getting to Kalibo Airport from Boracay Island is easy. You can do this entirely on your own, without the need to ask your hotel to arrange it for you. Boracay has become a popular tourist destination in the Philippines so transfers are made simple and convenient for visitors on the island.  Of course there is always the option to book transport through your hotel, but in my opinion, this will just cost more.
There is NO Boracay Airport
Boracay is an island that has no airport; you need get to the mainland to catch a flight. Most of the flights out of Boracay depart from Kalibo Airport. There are flights from Caticlan Airport, which is closer and near Caticlan pier, the gateway to Boracay. The planes from Caticlan are typically small prop planes that can carry fewer passengers than standard planes. These flights have stricter restrictions when it comes to luggage. Because they are only domestic, Caticlan flights are not frequent as the ones from Kalibo Airport.
The airlines that fly from Caticlan to Manila (NAIA Airport) are:
Cebu Pacific and Philippine Airlines
But if you book a flight from Kalibo to Manila, Cebu, Kuala Lumpur, Singapore or Seoul and other international destinations then follow our guide below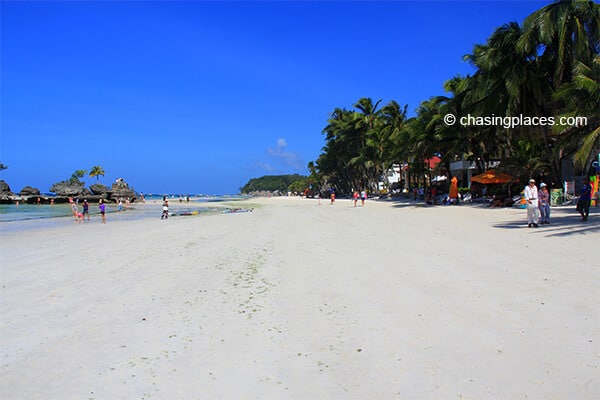 Here are the simple steps on how to get from Boracay Island to Kalibo Airport:
1. Get a tricycle to take you from your hotel to the Boracay Island pier. 
There are no taxis on Boracay Island. Some resorts have their own private vehicles, but generally, driving cars is discouraged as the island is too small and the roads are too narrow.
You have two options when it comes to tricycles:
 1st option – take an electric tricycle, which works like a bus. It picks up other passengers along the way. This makes the journey slightly longer and less convenient.
The Electric Tricycle Price: About 20 – 30 pesos per passenger.
2nd option – take a special tricycle. They run on gas and look rustic.  Getting a special tricycle means the driver cannot take other passengers. It's a private arrangement and you have to pay them a set amount. But this is a better option if you have luggage or if you are traveling with a group of four.
Special Tricycle Price:  150 – 200 Pesos, depending on where you got picked up. (About 7 US Dollars – not too bad!)
When you get on the tricycle, just tell the driver you are going to the pier, and they will understand what you mean.
**Tip: Just to be sure, confirm the fare amount before getting on the tricycle, just to avoid any case of "overcharging the tourist."
2. When you reach the pier, go inside the ticketing office and buy your ticket.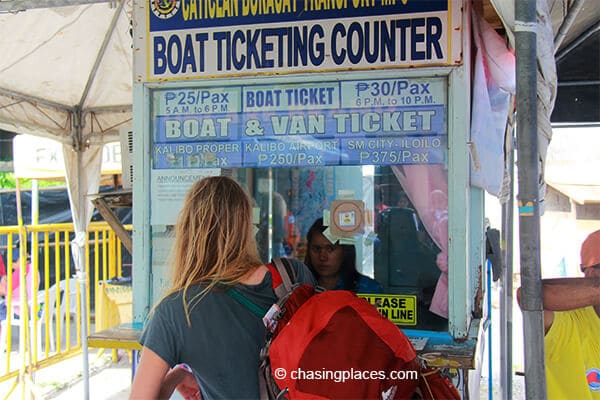 I would say ferry ticket but this is not technically correct as you will be boarding a big boat called a "bangka".   A bangka can be big or small, but in this case the bangka will be big enough to carry around 30 – 50 passengers.
The boat ride costs 25 pesos (5 am to 6 pm)
                                   30 pesos (6pm to 10 pm)
Journey time: typically less than 20 minutes.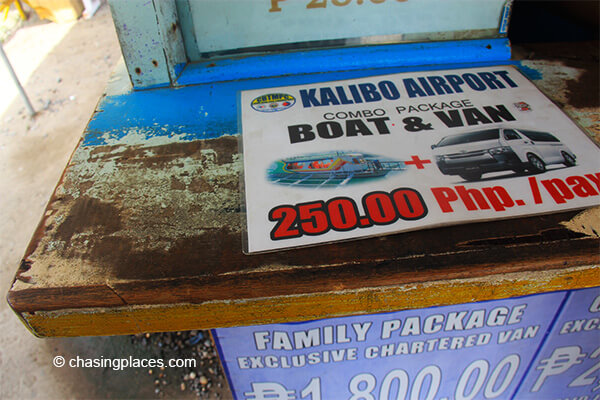 Travel Checklist: Do you have everything you need?
3. The ticketing officer will ask to wait for the boarding announcement. They usually wait until there's enough people to board the boat.
There ARE USUALLY ENOUGH boats going to and from the town of Caticlan at the tip of the mainland, so you usually DO NOT have to worry about booking your ticket in advance. You can just buy it at the pier.
There are some local vendors who will offer you to pay for a bundle ticket, which includes both the fare for the boat ride and for the van transfer to Kalibo Airport.  I want to emphasize that there's no need for you to buy the ticket bundle. They were more expensive than buying the tickets individually during our recent trip to/from Boracay.
If you want a boat transfer after 10 pm, I advise you to contact your hotel for a special private boat arrangement.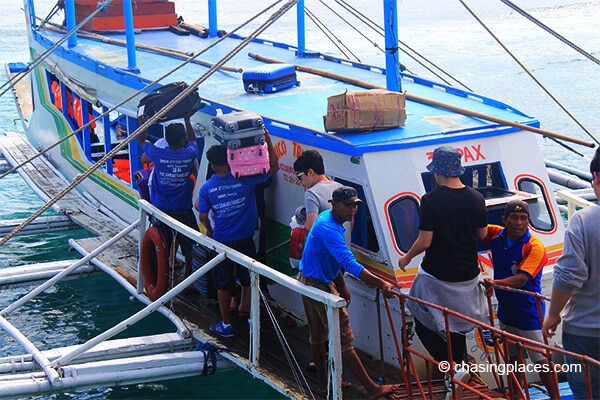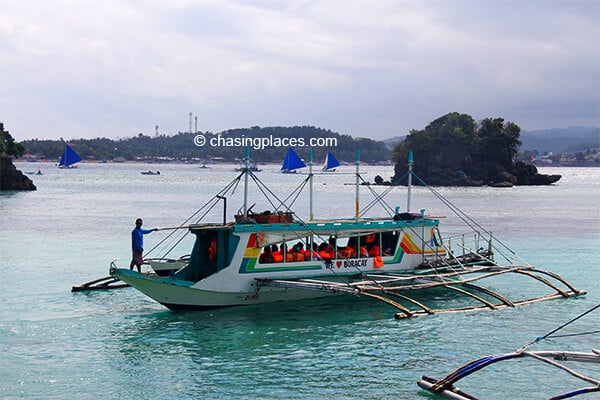 3. Get off at Caticlan pier and choose your land transport to Kalibo Airport.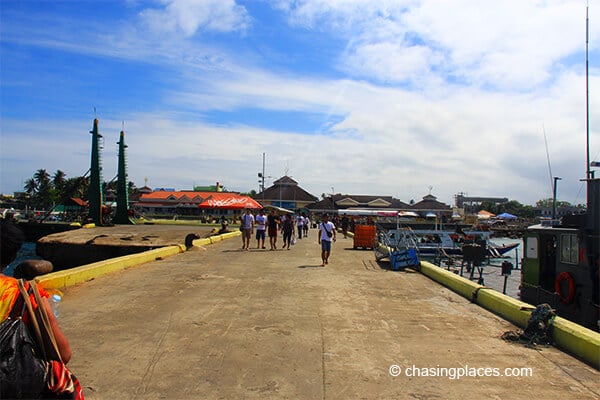 Kalibo Airport is approximately a 1.5 hour drive from Caticlan Pier.  In terms of land transport, you have three options, which are:
Minivans – they are the most common transport to Kalibo Airport, because there are a couple of companies offering the service, so they are always competing with each other.
Minivan Cost – 170 pesos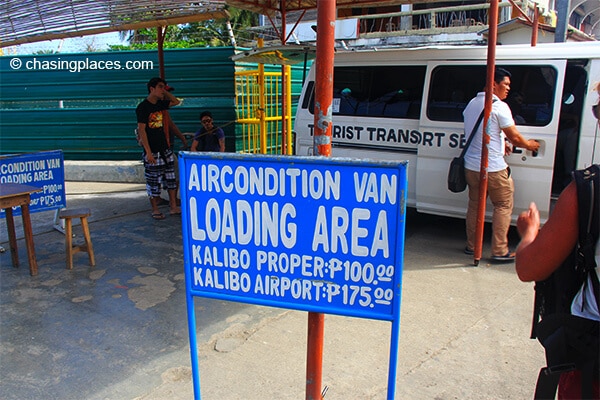 Buses – they are slightly more expensive than minivans but they are less frequent. There's no guarantee that there's a bus available when you decide to leave for Kalibo Airport from Caticlan.  They are also slower, but arguably safer.
Bus Cost – 200 – 250 pesos
Private Cars – A private transfer is always available. But if you go for this option, it is better that you arrange it through your hotel, instead of getting it at the pier, for security reasons.  It's rare for locals to commit something illegal in this area as the local government tries hard to protect the thriving tourism industry here.
              Private Cars Cost – Vary
5. Get in your vehicle, and prepare for the ride.
The travel time from Caticlan Pier is approximately 1.5 hours
A little tip: The ride from Caticlan to Kalibo is quite scenic. The landscape along the way is filled with rice paddies and coastal views. If you don't intend to sleep, try to sit in the front alongside the driver or get a window seat on the left side of the vehicle for this trip.
6. Arrive at Kalibo Airport.
This airport is small and often crowded, as this is also an international airport. There are few choices when it comes to food and shopping. If you want to eat, I suggest eating before you leave Boracay or grabbing something outside the airport. Once you are inside Kalibo Airport, it's hard to get out!
Important Tip:
Many tourists do not know that when you fly out of Kalibo Airport, you have to pay a relatively hefty terminal fee. During our visit to Boracay, we didn't know about this beforehand. Luckily we had enough cash.  However, we saw some tourists being annoyed as they had already spent their remaining pesos, thinking that they were soon flying out of the country.   So DO NOT FORGET to set aside:
200 pesos (approximately 5 USD) for the Domestic Flight Terminal Fee
750 pesos (approximately 16 USD) for the International Flight Terminal Fee.
So there it is a step-by-step guide on how to get from Boracay to Kalibo Airport.
Where Did We Stay in Boracay
While on Boracay Island, we stayed at Hannah Hotel, because it catered to our accommodation needs and suited our budget.
How to Find the Best Hotel Deals on Boracay Island
One of the smartest ways to book a hotel on Boracay is to use reputable hotel providers online like Agoda.com, Booking.com.  These providers are equipped with hotel reviews, maps, hotel amenities and all other important information to help you find the best hotel at the best price.  To save you time:
Top Rated Properties on Boracay Based on Verified Guest Reviews
Important: Mobile Users must swipe from left to right to see entire table.
Criteria:
Properties rated based on 'overall' review scores from each respective website's verified guests.
Minimum of 50 verified guest reviews required to be considered eligible for comparison.
All star ratings and verified guest review scores are tallied at the time of writing, and therefore, are subject to change.
Boracay Map With Accommodation Options
COMPARE ALL ROOM PRICES ON BORACAY – www.hotelscombined.com
Final Thoughts
At any point of your journey from Boracay Island to Kalibo, you become confused, do not hesitate to ask, there's always someone who will be kind enough answer your questions.  Do not hesitate to open your mouth and ask questions, even if you have to do it more than once.
We are also here to help.  If you have questions about Boracay, send us an email or contact us through Facebook.  Have a safe and fun trip!