One of the great things about Boracay is that it has plenty of room choices for tourists. Backpacking guesthouses, luxury hotels and family-oriented resorts; you name it, the island has it.  But a lot of choices may also confuse someone who does not have time to look for the perfect room.
In our case, we have been to Boracay Island twice; and we stayed at two different properties. Our last stay was at Hannah Hotel. We found Hannah Hotel on Agoda.com.  And we chose it because it fulfilled all our major room preferences.
***Please not that we have not been paid in any way by Hannah Hotel.  This is strictly our unbiased, honest opinion of our recent stay.
So why did we choose Hannah Hotel?
Location
This is one of the most important things that we look for when it comes to searching a hotel. Boracay is known for its white sandy beaches; so ideally, we prefer beachfront properties. But sometimes this doesn't happen, due to room availability and budget. Hannah Hotel is not beachfront but it is only about 200 meters from Boracay's famous White Beach. The hotel is located in a quiet, pleasant spot in a local area, only a few meters from the main road.  Due to its location, we didn't have problems when it came to road noise and loud music – especially at night.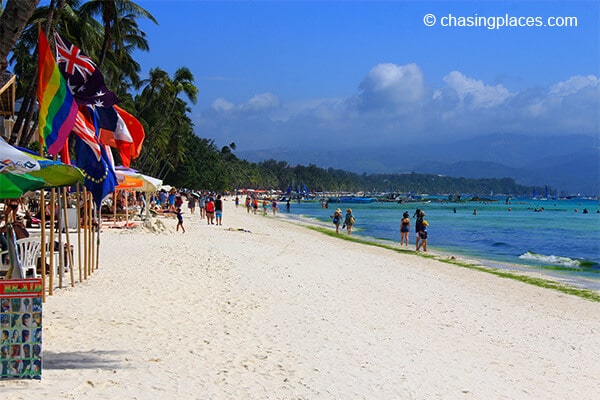 High Guest Reviews
Another thing we really look out for when choose a hotel is its verified "Guest Reviews". On a 10-point scale, Hannah Hotel had an 8.4 rating based on 474 reviews (at the time of writing). That is an excellent score for a boutique hotel on an island that receives millions of tourists every year. High guest review scores mean that former guests were happy with their stay there. This high score gives us more reassurance that we will have a satisfying stay as well.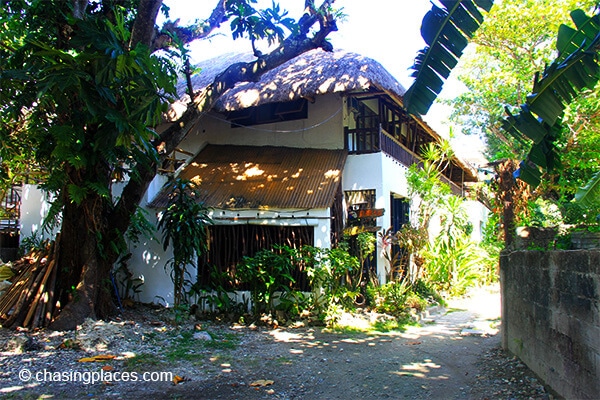 Price (Includes Breakfast)
Hannah Hotel fit our budget – their room rate ranges from 1300 pesos to 2,000 pesos, depending on the season. Another bonus is the fact that their room prices include breakfast. It's not a buffet breakfast though. It is not continental either.  The breakfast changes every day without prior notice. Based on western standards, the portion is not really that big; and big eaters may need to go somewhere else to get a big meal.   The food, however was well prepared and served on time.
When it comes to room rates, we don't necessary look for the cheapest one. What is important is that we are getting good value for the money we are paying. In this regard, Hannah Hotel passed such a requirement.
Travel Checklist: Do you have everything you need?
During Our Stay at Hannah Hotel
After staying at Hannah Hotel, are we recommending it to our friends and family?  The answer is "Yes". Aside from the fact that the hotel fulfilled all our major requirements, here are some of things that we liked about Hannah Hotel:
The Staff Members were VERY Nice
Southeast Asian customer service is not always consistently good especially if you are staying at boutique or 3-star hotels. But Hannah Hotel breaks that stereotype. The place is family-owned and the son and daughter of the owner are ones personally running the hotel day in and day out.  They were patient as they answered all of our questions, and they were always smiling and in a good mood.
The Room Design
Even though Hannah Hotel is not a four-star hotel, it has an ingenious concept, which maximizes the resources available. What I mean is that with perhaps a limited budget, the owners were able to come up with a rustic and charming design. The ceiling is high, and the roof is a nipa roof, which means it's made with local wood and leaves, which are common to traditional Filipino homes.  The furniture is also made with high quality wood, which matches the ceiling and the wall. The design is well thought-of and the ambience is cozy.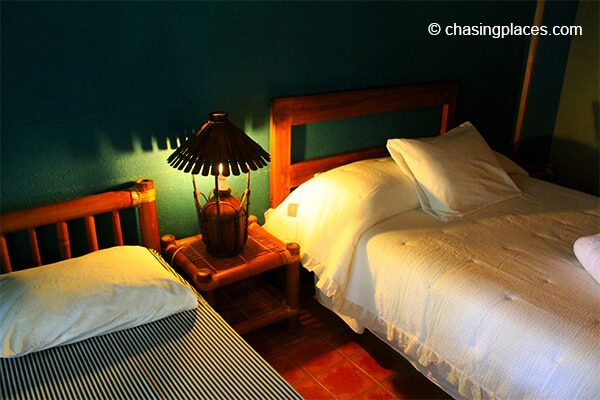 The Cleanliness
Overall, Hannah Hotel rooms and common area were clean during our stay. As I said before, the design aims to be rustic, so don't expect modern tile or marbled flooring. The hotel looks like an old mansion, mainly made of cement and wood.  Overall, it is well-maintained.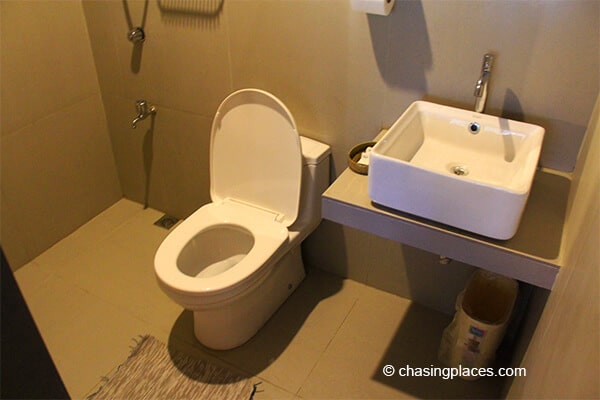 Wi- fi is free and decent
Don't expect fast internet on Boracay Island. In fact, the entire Philippines in general, has the slowest internet connection in Southeast Asia. But the connection in Hannah Hotel was decent enough that we were able read emails, access Google Drive and check Facebook in the room, without having to go down the lobby. Therefore, if you are planning on doing basic tasks online you should be fine.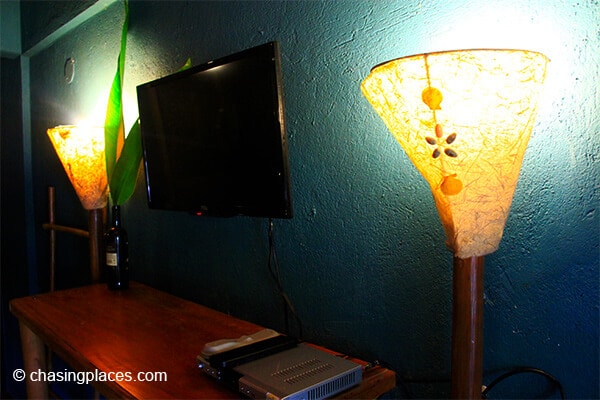 Drawbacks: Every Hotel has some except if you are booking a 4 or 5-star.
Hannah Hotel has limited rooms, and most of them are located on the second floor of the building.  The hotel acts more like a guesthouse so it does not have the usual amenities you can expect from even a 3-star hotel. Here are some of the things to remember about Hannah:
It is not beachfront, but it is only a 3 minute walk away from the beach.
The rooms are not that large, but they have a balcony.
There is no restaurant or swimming pool in the hotel, as it appears to be originally a big house.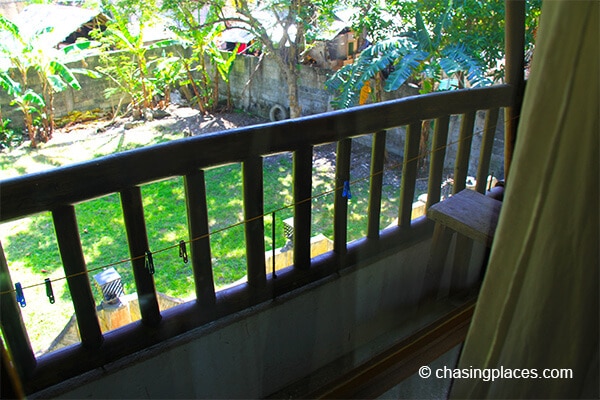 If Hannah Hotel does not suit your hotel needs, here are the other top hotels with high guest reviews on Boracay Island:
Top Rated Properties on Boracay Based on Verified Guest Reviews
Important: Mobile Users must swipe from left to right to see entire table.
Criteria:
Properties rated based on 'overall' review scores from each respective website's verified guests.
Minimum of 50 verified guest reviews required to be considered eligible for comparison.
All star ratings and verified guest review scores are tallied at the time of writing, and therefore, are subject to change.
Boracay Accommodation Map
Top Rated Properties