Blue Lagoon may be a small cove but its captivating beauty is undeniable; so much so that it's considered to be one of the most gorgeous beaches in the northern part of the Philippines. You can find this majestic white sand cove in Barangay Balaio, Malingay Pagudpud.  Pagudpud lies in the northernmost part of the Ilocos Norte Region of the Philippines.
Although it is locally known as Maira-Ira Beach, Blue Lagoon earned its other name due to its shimmering bluish water.  Depending on what time of the year you visit, the water can be calm or wavy. But certain parts are consistently swimmable all year round. Because of its sheer beauty and growing popularity due to domestic tourism, a couple of large resorts have already established themselves in the area. But for those on a budget, there are also plenty of homestay options that are either facing the sea or just within walking distance.  Below are valuable tips and the main steps to reaching splendid Blue Lagoon: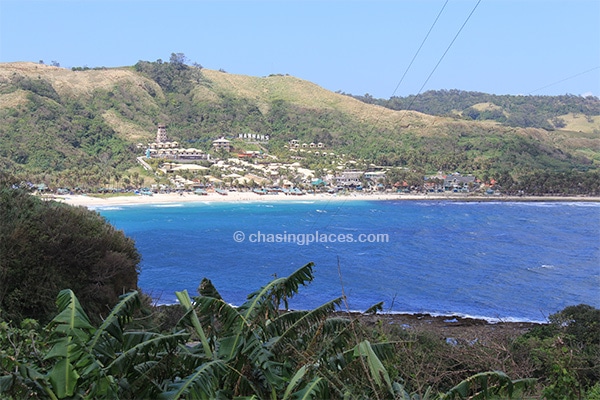 1. The nearest major city to Pagudpud is Laoag, which is the also the capital of Ilocos Norte Province. The most convenient way to get to Laoag is to take a domestic flight from Manila.  There are a couple of airlines that run daily flights like Cebu Pacific and Philippine Airlines. The flight from Manila to Laoag is only about 45 minutes. You also have the option to hop on a bus that goes all the way to Laoag, but this can be a very long ride that can extend up to at least 12 hours.
2. Once you have reached Laoag on the complimentary bus from the airport, you can get on a tricycle (a local mode of public transport) and tell the driver to take you to the main bus station.  The last bus runs at around 9 pm so make sure to make it to the bus station at least 20 minutes earlier.  Take note that the last bus is often filled up. Some passengers are allowed to stand because not all people on the bus get off at Pagudpud. Some of the passengers will get off along the way. But don't let this little tidbit get your hopes up. You must always be prepared to stand throughout the journey up to Laoag. The journey from Laoag to Pagudpud lasts about one hour and 30 minutes.
The bus ride from Laoag to Pagudpud during the day is an attraction it itself.   During the journey, you will be exposed to green countryside and may even get a glimpse of the South China Sea (West Philippine Sea).
3. Pagudpud bound buses do not drop off passengers exactly at the Blue Lagoon area. What you can do is tell the driver or his assistant that you are going to Blue Lagoon.  You will most likely be dropped off at Pagudpud town proper.
Travel Checklist: Do you have everything you need?
4. From here, you can take a tricycle to bring you directly to marvelous Blue lagoon. Before getting in, make sure to negotiate the price. The price should be just around 100-150 pesos. A twenty peso entrance fee will also be collected at the access road to Blue Lagoon.
5. Blue Lagoon is down a hilly road, so the tricycle needs to descend down to the beach.  But before you let the driver do that, make him stop at the lookout spot. Here, you can get a picture-perfect view of the stunning cove.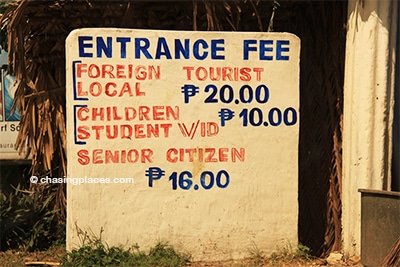 Take note that you can always hire a private vehicle from Laoag to take you directly to Barangay Balaio, where Blue Lagoon is. If you plan on staying in another part of Pagudpud, and would only want to visit Blue Lagoon during the day; then you can go for the Pagudpud North Tour package. This day trip package (5 -6 hours) is offered by most tricycle drivers in Pagudpud, and costs 300-400 pesos for 2 passengers. The driver will take you to the top tourist attractions in the northern section of Pagudpud, which include Blue Lagoon. You can arrange how much time you want to spend at each attraction. But, the most practical plan is to make Blue Lagoon the last and longest stop, before returning back to your accommodation before sundown.
Want to find the cheapest room near Blue Lagoon?
If you're heading pretty much anywhere in the Philippines including Blue Lagoon I would recommend booking your rooms with www.agoda.com. They are the largest booking site in Southeast Asia and the Philippines with reliable service and a great selection.  Another solid option for rooms in the Philippines is www.hotelscombined.com. Hotelscombined.com is popular with our readers who are travelling on a budget. Their price comparison searches can save you some serious cash over a 2-3 week trip in the Philippines. Hopefully these suggestions can point you in the right direction!