Aside from a little language barrier, Japan is a relatively easy country to get around because of its modern and extensive public transport system. Tokyo and Osaka are two of the major and widely known cities in Japan. Tokyo Osaka transport links, like other major cities in Japan, are tied together quite neatly. In fact, you can easily reach most of the major cities and towns in the country using the train or bus. This article will discuss the steps on how to get from Osaka to Tokyo using the bullet train.  
Background on Visiting Osaka and Tokyo
Visiting Osaka 
With a population of about 2.7 million, Osaka is one of the most populous cities in Japan.  Only Yokohama and Tokyo have the higher population. Osaka is a working class city. It does not have a lot of historical and cultural sites but it gives you a glimpse of the true everyday working life of the Japanese people. Osaka is a great representation of average Japanese urban living.
Must-Visit Attractions in Osaka
Osaka Castle

Dotombori District

Osaka Aquarium

Umeda Sky Building

Universal Studios Japan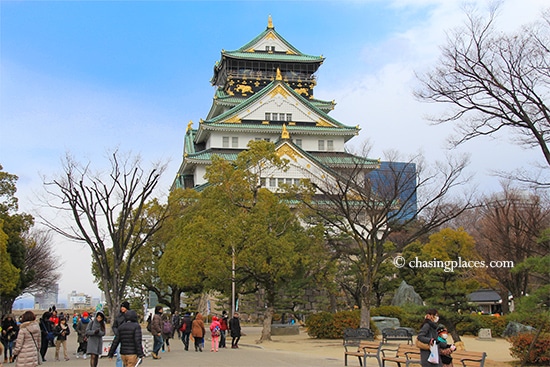 Visiting Tokyo 
Tokyo is the capital city of Japan and one of the most densely populated cities in the world. It is both the economical  and political center of the country. Most travelers land in Tokyo before they explore other major attractions in Japan. Tokyo is the most popular jumping off point to the famous Mount Fuji. Here's how to get to Mount Fuji from Tokyo. 
Some of the attractions not to miss while in Tokyo include the following 

Tsukiji fish market

Imperial Palace and Niju Bridge

Shinjuku District

Asakusa Shrine and Sensoji Temple in Asakusa

Shibuya Crossing

Tokyo Tower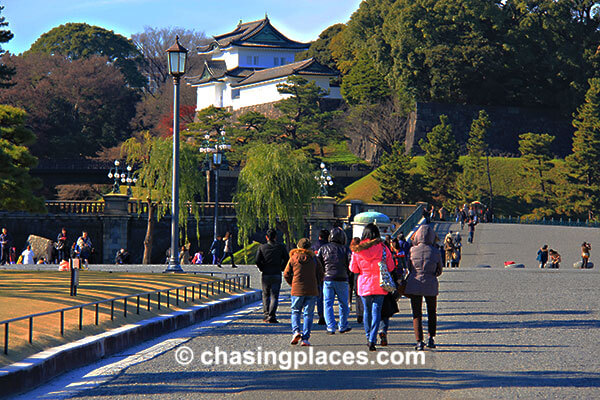 Tokyo and Osaka have their own airports which are ITM Osaka Airport (Osaka) and Haneda Airport (Tokyo). Thus, you can easily book your airline ticket online. However, if you don't want to go through security, checks, airline queuing, and waiting times, then consider taking the train. 
The distance between Osaka and Tokyo is about 550 kilometers with Tokyo located on the eastern section of the country while Osaka is more on the western side.  Despite this considerable distance, you can easily go from Osaka to Tokyo by train. 
Osaka to Tokyo by Train
Japan is home to many subway networks and metro systems. For first time visitors , it can get confusing and overwhelming. 
To avoid being overwhelmed, you don't have to study how all the train networks work. The best thing to do is determine your desired destinations and learn how to get from one place to another. In this case, it is from Osaka to Tokyo (or vice versa). 
Here are the three main things you need to know to make this journey:
The major  inter-city or inter-region railway is operated by the Japan Railways Group, a private corporation who took over the operations of the Japanese National Railways (owned by the government). 

Japan Railways Group (often called

JR

) has 7 subsidiaries or companies that operate in major regions in Japan. 

The fastest way to get to Tokyo from Osaka is using the

Shinkansen,

the Japanese version of bullet train.  This network of high-speed railway lines is operated by JR. 

The Osaka to Tokyo railway route is operated by

JR Centra

l and is served by the railway line called

Tokaido Shinkansen Line 

There are three types of Shinkansen trains that go from Osaka to Tokyo. These are:
Nozomi –

fastest train with limited stops.

Hikari –

second fastest train and has more intermediate stops than Nozomi.

Kodama

– slowest train in the Shinkansen fleet on the Tokaido Shinkansen Line but take note that this is still considered a high -speed train.  This train stops at all stations along the Shin-Osaka to Tokyo railway route.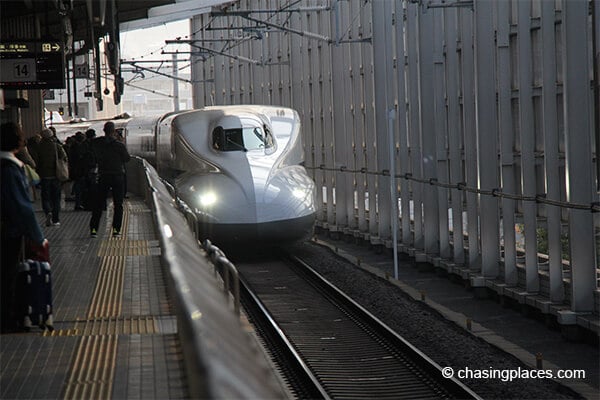 Here are the steps on using the Osaka to Tokyo Shinkansen:
1. Purchase your ticket. You can do this online with reliable websites like 12Go. Booking the ticket ahead of time does not only offer convenience but also ensures you a seat on the train.
You may also purchase the ticket at the train station although this means that you will have to go early or line up.
Some tourists purchase a JR Pass, a train pass that you can use at a given period and offers  unlimited access to several trains and routes.  
IMPORTANT: You cannot use a JR Pass for Nozomi trains, but you can use it for other types of Shinkansen trains like Hikari and Kodama.
You need to activate your JR Pass at designated places at stations serving JR trains before you can use it.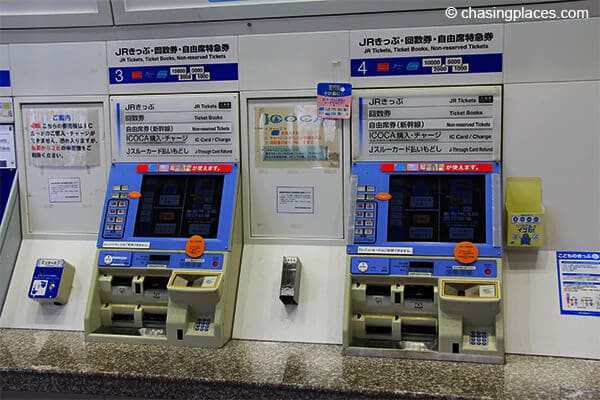 2. Head to Shin Osaka Station, the railway station in Yodogawa-ku Osaka district.  This is the western terminal station for the Tokaido Shinkansen Line – the bullet train line to Tokyo. 
3. Head to your designated platform and find your train. 
As mentioned, the fastest Shinkansen bullet train to Tokyo from Osaka is the Nozomi, but you may opt for Hikari or Kodama
The name of your train should be written on your ticket, so double check accordingly. 
Shin- Osaka Station has 5 platforms (side and island) that serve 8 Shinkansen tracks operated by JR Central. These platforms are on the 4th floor of Shin-Osaka.
Tracks 24 to 27 are usually reserved for Tokaido Shinkansen Line trains. These trains can either go to Nagoya or Tokyo.  Take notice of the word "usually" , which means this track designation may change. 
Therefore,  it is VERY IMPORTANT to check your ticket and the train schedule monitors at the station to confirm your platform. 
Allow plenty of time to find your platform before your scheduled departure. 
4. Get on the train. Unreserved tickets don't have a designated seat number. If you have this type of ticket, then you can sit in unreserved train cars. 
5. Show your ticket to the steward who will go around to check on passengers. 
6. Enjoy the ride. As mentioned, the distance between Tokyo and Osaka is fairly long so this Osaka to Tokyo bullet train ride will take about 2.5 hours. 
To pass time, you may bring your favorite multimedia gadget to watch a movie or play games. You can also take the time to enjoy the scenery between Osaka and Tokyo. 
7. Arrive at Tokyo Station. This  is the main inter-city rail terminal in Tokyo and serves the Shinkansen train network. Tokyo Station is in the Chiyoda District of the city. 
You will arrive at one of the designated JR Central platforms. Tracks 14-19 are usually reserved for this Tokaido Shinkansen line. The JR Central tracks serve trains coming from Nagoya, Hakaya, and Shin-Osaka.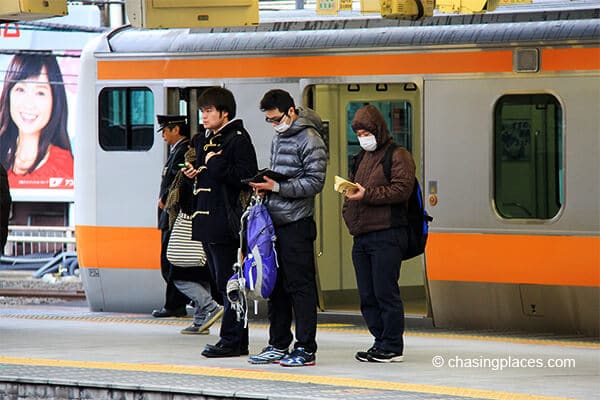 Facts about the Shinkansen
Shinkansen trains have comfortable seats so you can recline your seat and take a nap.

The trains are super clean and fully-air conditioned .

The trains have clean washrooms.

You cannot eat on the train unless you choose to be in the Green Car, where snacks are offered.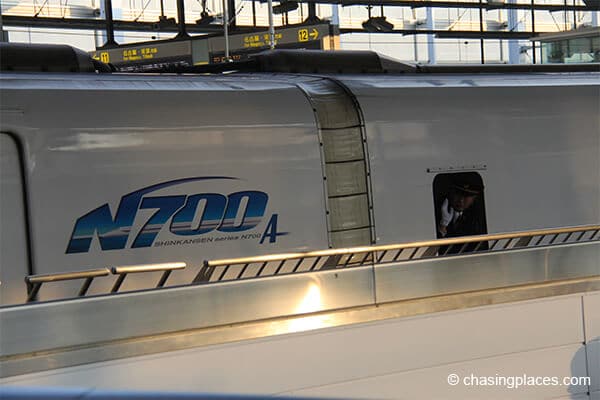 Related Topic: Osaka to Tokyo by  Bus
Aside from using the train network of Japan, you can also reach Tokyo from Osaka by using the bus. This is the cheapest transport option for this route but this journey takes the longest. The travel time can last from 7 hours (night bus) to 9 hours, depending on traffic conditions as well as departure and arrival points. 
There is no single spot or central bus station for buses from Osaka and Tokyo. The departure point or pick up spot depends on the service providers and there are several private bus companies that offer Osaka to Tokyo buses. 
The fastest and convenient way to secure a bus ticket is to book it online.  After choosing a bus by a certain operator, you will know which place to go to board the bus.
Usually, when you book with a reputable company, you will have access to customer support and will be given clear instructions on boarding.  
Some of the popular departure/arrival  points for buses in Osaka  include:
Namba 

Umeda 

Sakurajima Universal Studios

Tennoji

Shin Osaka
Popular departure/arrival points in Tokyo:
Shinjuku

Ikebukuru

Tokyo City proper
Important Reminder:
The routes discussed are for planning purposes. Certain transport schedules and procedures may change or differ from what is discussed in the article due to weather, construction, or other events. The best thing is to plan your journey and adjust accordingly based on recent notifications.